You might need to hide it once it's baked, though. This honey cake is that good.
Does anybody out there also get sentimental about honey cake? Or am I alone in this?
Why is honey cake up there in the top 5 of my most favorite comfort foods ever?
Is it because my mother and probably every other respectable Jewish mama out there that owns an apron and a well-stained recipe book only prepared it for Rosh Hashana?
Perhaps.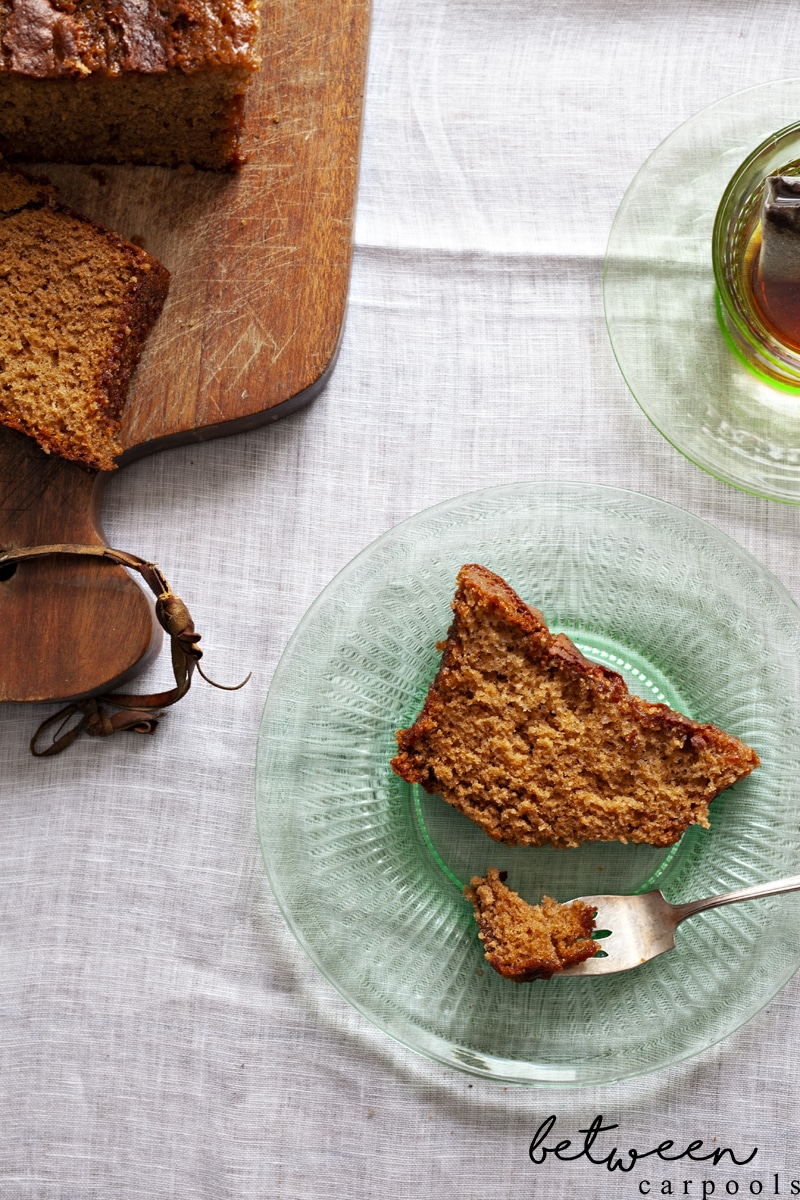 I mean, until I was a fully grown woman with 3 children of my own it didn't dawn on me that you are actually allowed to bake a honey cake in March as well. It's not against halacha. I checked.
But it tastes better, and feels right, to reserve it for Elul.
So Elul is here, honey is on sale everywhere, and my kids are sporting a school uniform and a fading tan.
It seems right to bake honey cake.
There are hundreds of versions of honey cake out there. Some have coffee in them. Others nutmeg. Or cloves. Some cooled tea. They are all pretty much the same, but, this one, is simply exceptional. So so soooooo good. The type of good that I will bake it and then freeze it only to pull it out of my freezer a second before I go to shul on Rosh Hashanah because it might not be safe to be around it unless it's rock hard frozen.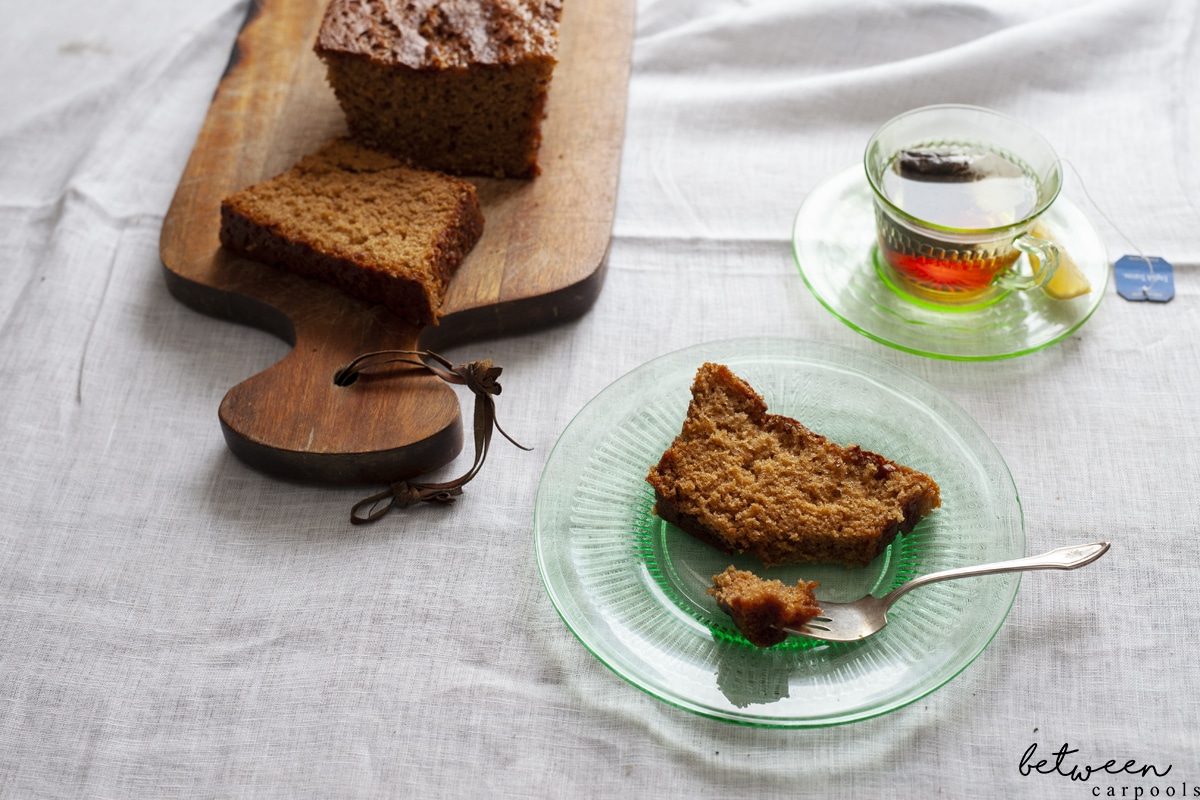 Try it. But please, don't complain if you find yourself snatching another sliver every few minutes while nobody is looking. I warned you. You're supposed to freeze it, or at least, ask someone to hide it.

The Best Honey Cake
Ingredients
4 eggs
1 ½ cups sugar
1 cup oil
1 cup honey
2 teaspoons baking powder
2 ½ cups flour
1 teaspoon baking soda
1 cup prepared and cooled tea
Instructions
Preheat oven to 350ºF.
In a standing mixer fitted with the whisk attachment, mix the eggs with the sugar, then add the oil, mixing until just combined. Continue with the honey, mix until just incorporated. In a small bowl combine flour, baking powder and baking soda. Alternate adding the flour mixture and the tea mixture. Scrape the bowl and mix just until combined. the key is not to overmix the batter. A few lumps in the batter are fine.
Edited to add: do not over mix batter, just mix until combined. Over mixing might cause for the batter to spill over while baking
Divide batter into two loaf pans. Bake for 45 minutes to 1 hour, until a toothpick inserted comes out dry but with some moist crumbs.