We pull out this fried chicken recipe once a year and we always can't get enough.
My mother-in-law has one recipe that has been consistently on her menu anytime she's hosting a fun party or get-together. It's her famous fried chicken.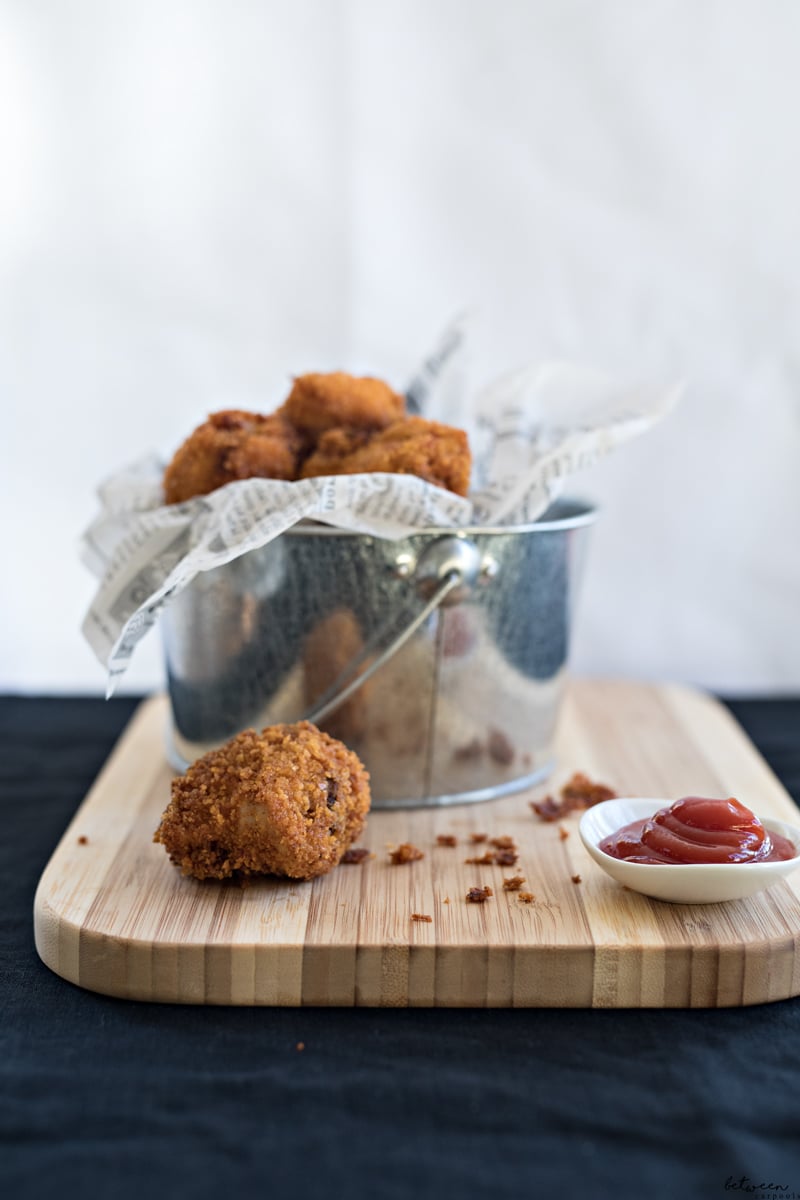 Over the years the recipe has adapted slightly (replacin the chicken soup consomme/mix with salt) to be a little more health-conscience. However, I believe that if you are going to make fried chicken once a year, if you do have consomme, use it. And after all, it's fried chicken (so don't make-believe we're making it healthy). With all the right ingredients in place, there is something quite addictive about this dish.
The two most important parts are cutting the chicken in smaller pieces, and properly letting it marinate so that the coating sticks to the chicken.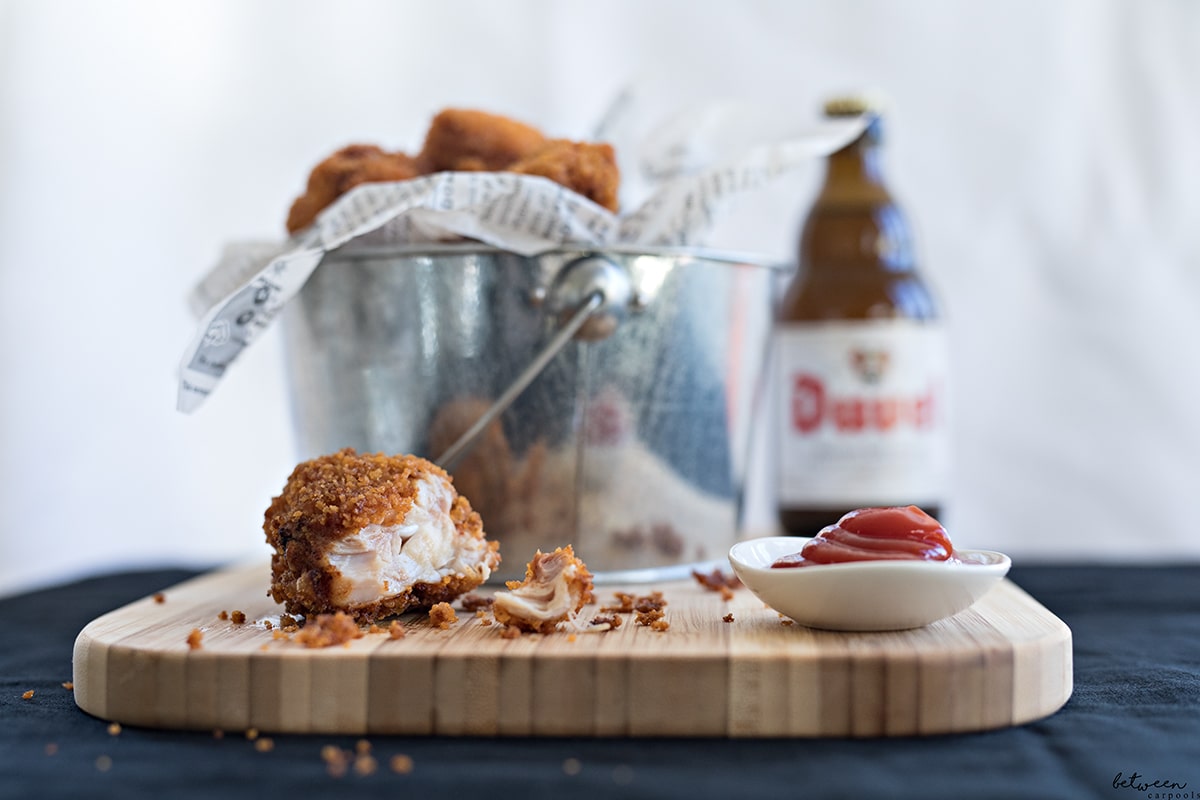 My mother-in-law always uses fine bread crumbs. For our photoshoot I used golden breadcrumbs (yellow-colored bread crumbs that are slightly more coarse.) Both will work well.
To buckets of chicken and fun times together with family and friends!

Famous Fried Chicken
Ingredients
4 pieces chicken (bottoms or bottoms and tops)
8-10 garlic cloves , crushed
2 tablespoons oil
3 teaspoons paprika
1 teaspoon black pepper
½ cup Sprite or any lemon-lime soda
1 tablespoon chicken soup mix or 1-2 teaspoons salt
2 eggs
Breadcrumbs
Oil, for frying
Instructions
With a sharp knife and a kitchen mallet (or hammer) cut the chicken (through the meat and bone). The bottom can be cut into 4 pieces (or 3 if its small). The tops can be cut into 3.  You want pieces that are more bite-sized for easier eating and frying.
In a bowl, combine the oil, garlic, paprika, black pepper, chicken soup mix (or salt) with the chicken. Pour in Sprite and mix. Let sit for 1 hour to overnight to marinade.
Dip into egg, pat well with breadcrumbs, and deep fry until insides are done and outside is crispy, about 8-10 minutes or more depending on the size of the chicken pieces.