She may make lots of challah from scratch each week, but weeknight dinners need to be quick to prep…and super tasty. Like these tacos!
If you joined me yesterday, you already know that the dinners that are the easiest to prepare are usually the ones my kids enjoy the most. And while yesterday we had these Grilled Chicken Wraps, tonight's dinner is…Tacos!
For this meal, I like to put out all the stuff on the table and let the kids assemble the tacos themselves. This supper is always a huge hit.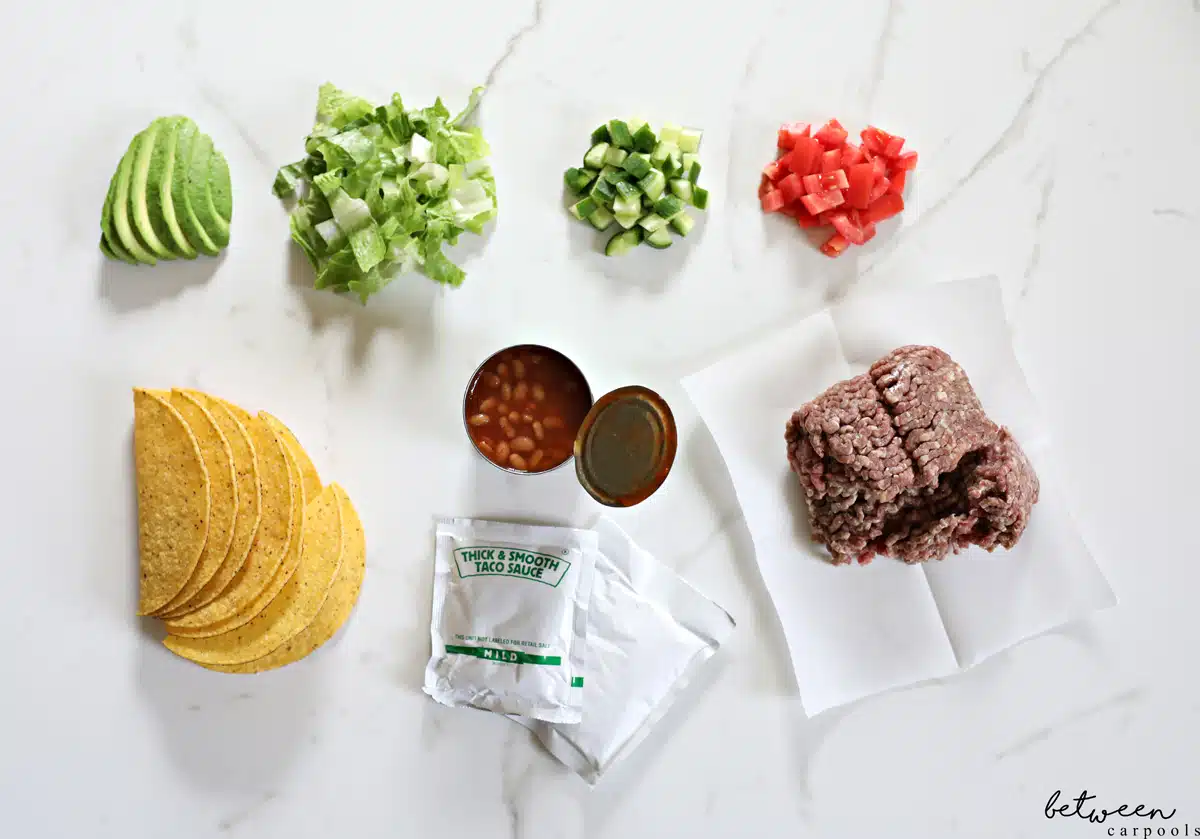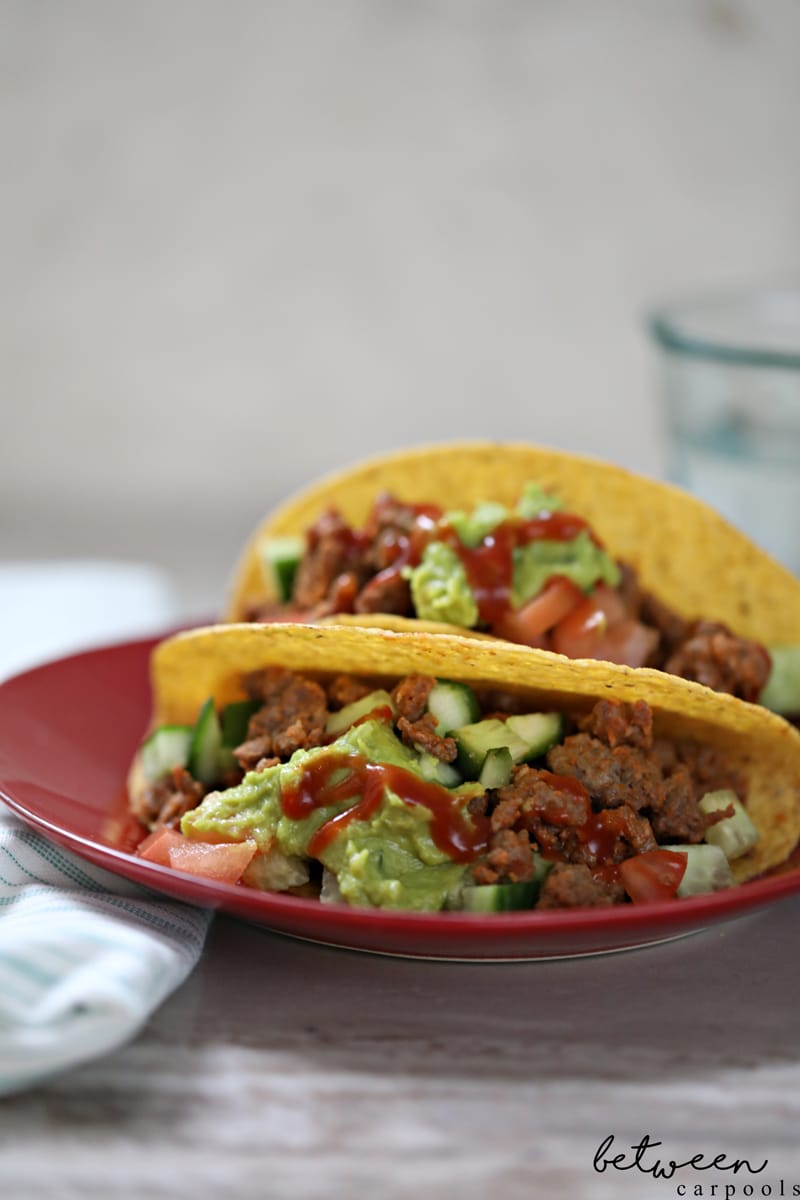 Easy Taco

Easy Tacos
Ingredients
1-2 tablespoons oil
1 pound ground beef
1 Ortega Taco Dinner Kit, with Taco Shells, Taco Spice Packet, and Taco Sauce
Veggies:
Romaine lettuce, chopped finely into ribbons
Tomatoes, chopped into a small dice
Cucumbers, chopped into a small dice
1 (16 ounce) can refried pinto beans
optional: guacamole, or just sliced avocadoes
Instructions
Heat oil in a saute pan over medium high heat. Add meat and brown. Once meat is browned, drain the fat. Add spice packet and ¾ cup water, and stir until thickened.
Meanwhile, heat taco shells for a few minutes in the oven (as instructed on package).
Fill taco shells with meat. Top with vegetables and taco sauce.