Lamb riblets aren't nearly as expensive as baby lamb–but they can taste just as good if you know how to prepare them right.
The first time I prepared lamb riblets, they were verifiably, a flop. I didn't realize just how low and slow they needed to go. They were hard, and, covered by a layer of fat, the meat was almost inaccessible. (My father-in-law was my guest that Friday night last year–and he said he enjoyed them anyway. Maybe he was just being nice. In Syria growing up, lamb, not beef, was the main meat, so lamb is a favorite in the family).
It wasn't until I visited Salt Steakhouse and saw my sister-in-law enjoying her lamb riblets that I quizzed her (Yes, my friends. I order the salad. But I quiz everyone about what they're eating and what it tastes like.) I had her describe the taste of the sauce and flavor of the lamb. Then, she told me that she prepares lamb riblets all the time, and that they're a favorite.
"Oh yeah? How do you cook them?"
She told me she cooks them at a very low temperature for a very long time–think six to eight hours (depending on the temperature).
"Do you put water in the pan?"
"Yes, a little bit." [Note: The lamb is not cooked with the sauce. It is added after, or added when the lamb is being rewarmed.]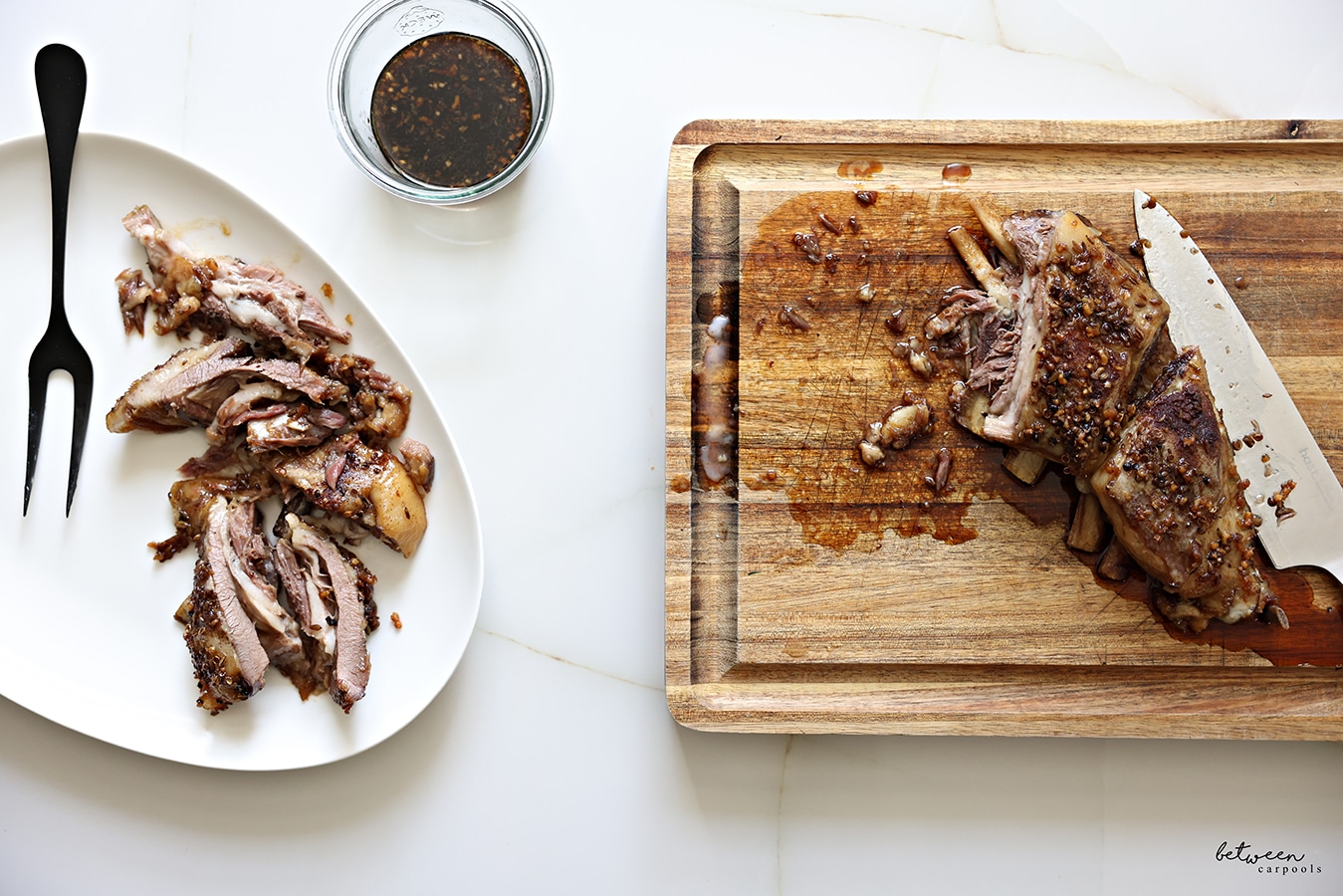 Lamb riblets can be purchased as a rack–there's typically a layer of fat above the meat and small bones on the bottom. Or, you can purchase the riblets cut up if you prefer to serve individual riblets.
I made lamb riblets many times over the winter. Because a piece of riblets can cost anywhere from $20-$50 (depending on size), at about $14.99 per pound, they're quite reasonable. Baby lamb chops cost how much nowadays? $70 per pound? And, as my family says, "Lamb riblets are 80% of the baby lamb taste at 20% of the price."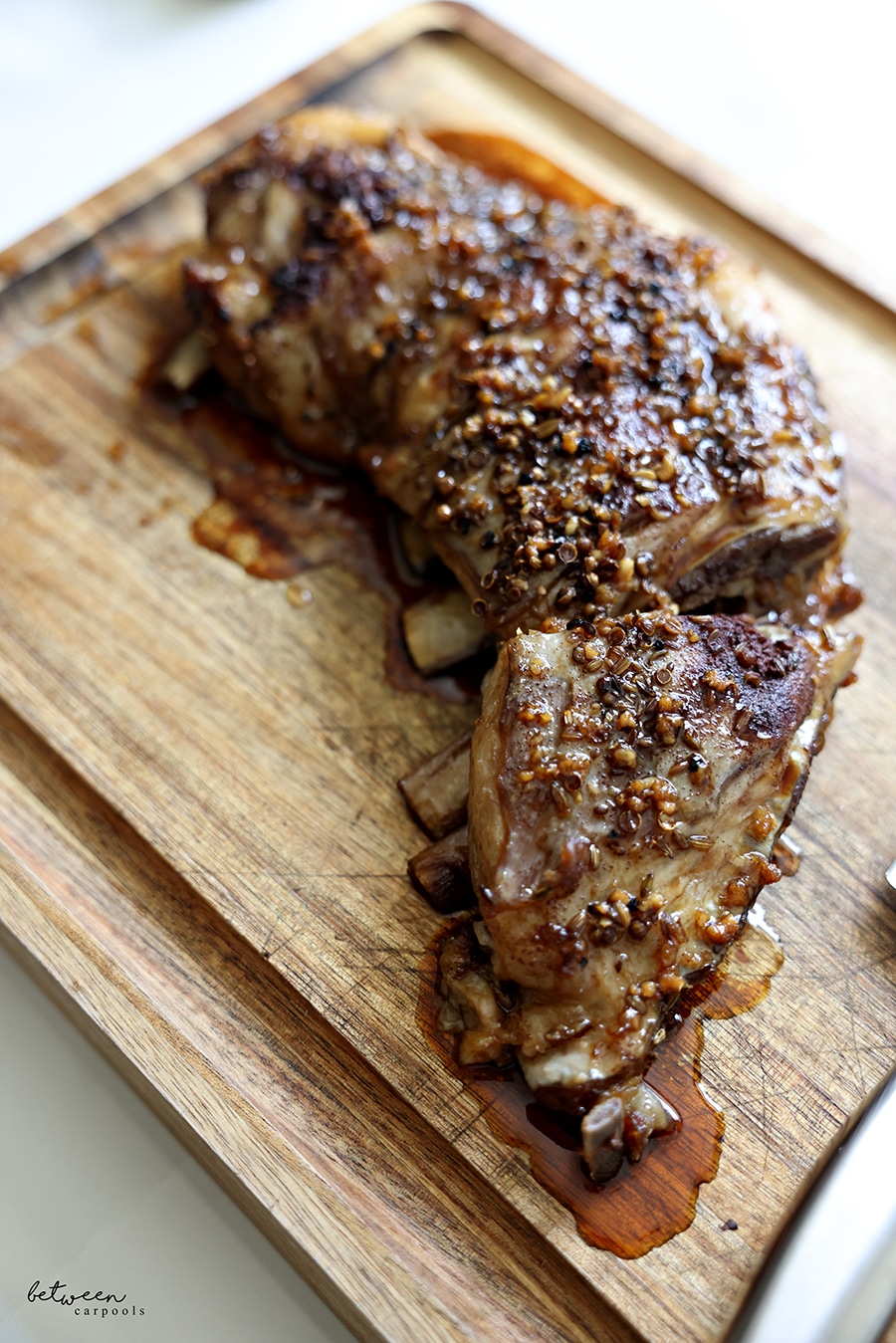 I've made lots of lamb riblets recipes over the past year. But this one has been *the* favorite. Since Salt lamb riblets are a favorite for many, I set out to duplicate that. I simply cooked the lamb the way I had success with over the past year–simply seasoned with a bit of water in the pan, cover, and low and slow.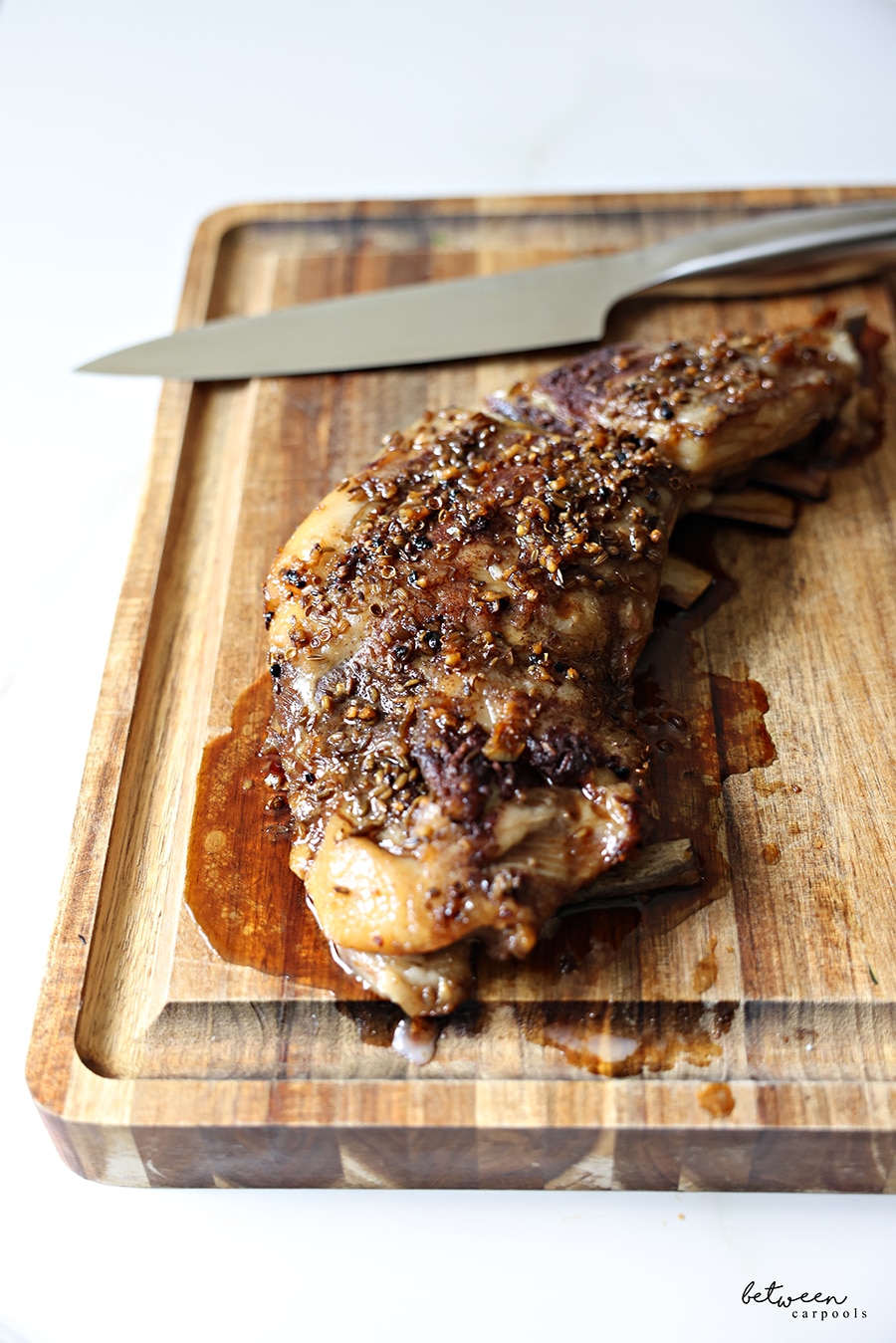 On Salt's menu, the lamb is served with a Char Siu sauce. So, I made my own Char Siu sauce and topped my lamb. It was that simple.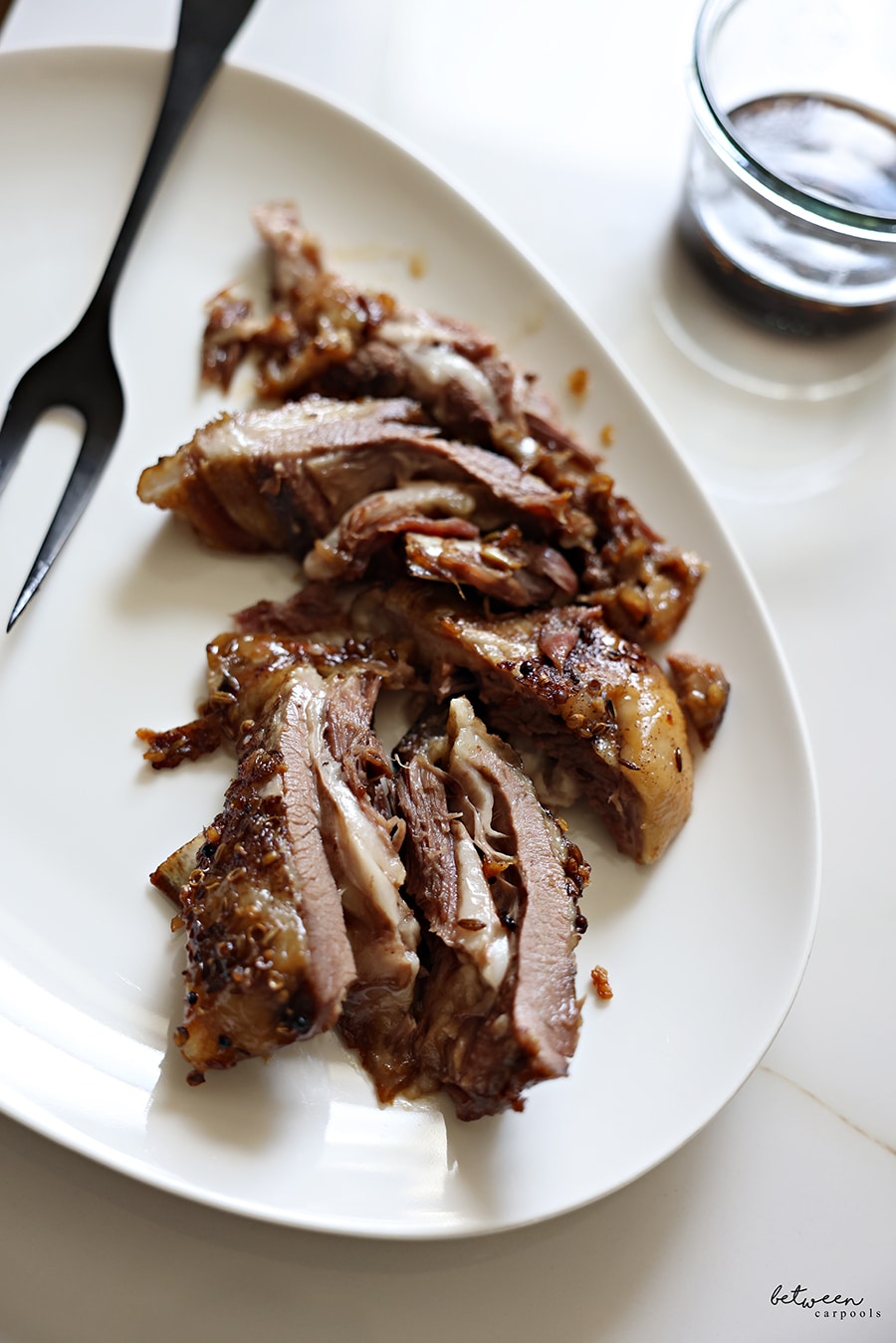 Now, this dish is a staple. Then I had my boys taste. Did it taste like Salt's? Yes, they said.
Bonus: Lamb riblets cook really well overnight in a Crock-Pot too! (Add sauce when serving).
Note: You'll use that jar of molasses in lots of recipes. They also add deep flavor to these Beer Ribs. And they're part of the sauce in the Tierra Sur pulled short rib sliders from Everyday Secret Restaurant Recipes. Finally, we use molasses in gingerbread cookies!

Lamb Riblets with Char Siu sauce
Ingredients
1 Rack Lamb Riblets
Salt, black pepper, cinnamon, fennel/anise seeds, and dried ginger, for sprinkling
Char Siu Sauce:
¼ cup sugar
2 tablespoons soy sauce
1 tablespoon sesame oil
1 tablespoon molasses
2 tablespoons honey
1 tablespoon water
3 garlic cloves
1 teaspoon salt
Instructions
Preheat oven to 275F. Add lamb to a baking pan. Sprinkle with salt, pepper, cinnamon, fennel or anise, and ginger. Add 1-2 cups water to the bottom of the pan. Cover well and cook for 5-6 hours, until lamb is springy and soft to the touch.
Meanwhile, prepare the sauce. Combine all ingredients in a small saucepan. Cook over medium-low heat, just until sugar dissolves–do NOT bring to a boil or the sauce will get hard. Store the sauce at room temperature. (The sauce will keep well at room temperature.)
To warm the ribs, return to oven. You can either remove the water and add the sauce (and rewarm in the sauce), or rewarm in the water then remove lamb from pan and brush generously with sauce when serving.
FOR EXCLUSIVE CONTENT AND A PEEK BEHIND THE SCENES, MAKE SURE TO JOIN OUR WHATSAPP STATUS HERE. JOIN OUR WHATSAPP GROUP AND WE'LL LET YOU KNOW WHEN A NEW POST IS UP!