Whipped Feta, a Caramelized Onion Tart, and a classic New York Cheesecake star on this beautiful Shavuos table collaboration between Adele Beiny and Layla Zirkind.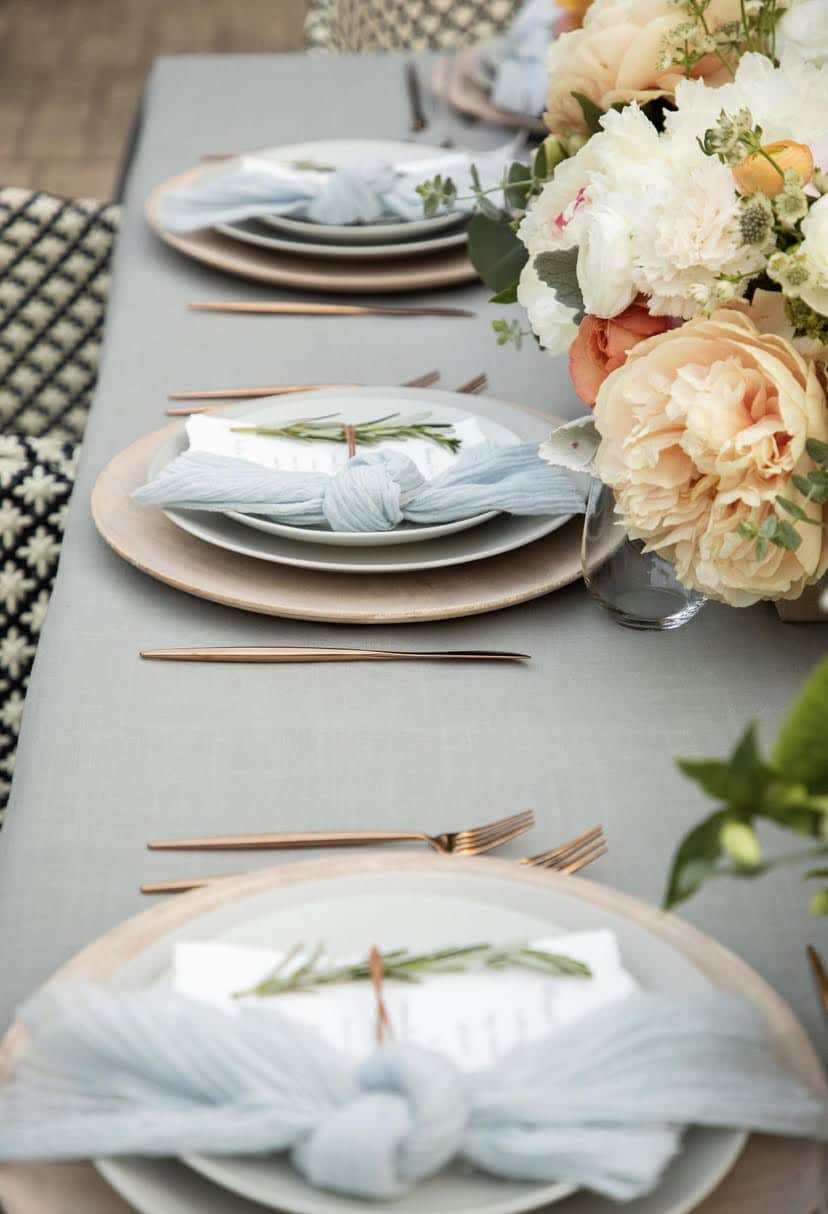 Table Setting by Adele Beiny  |  Recipes by Layla Zirkind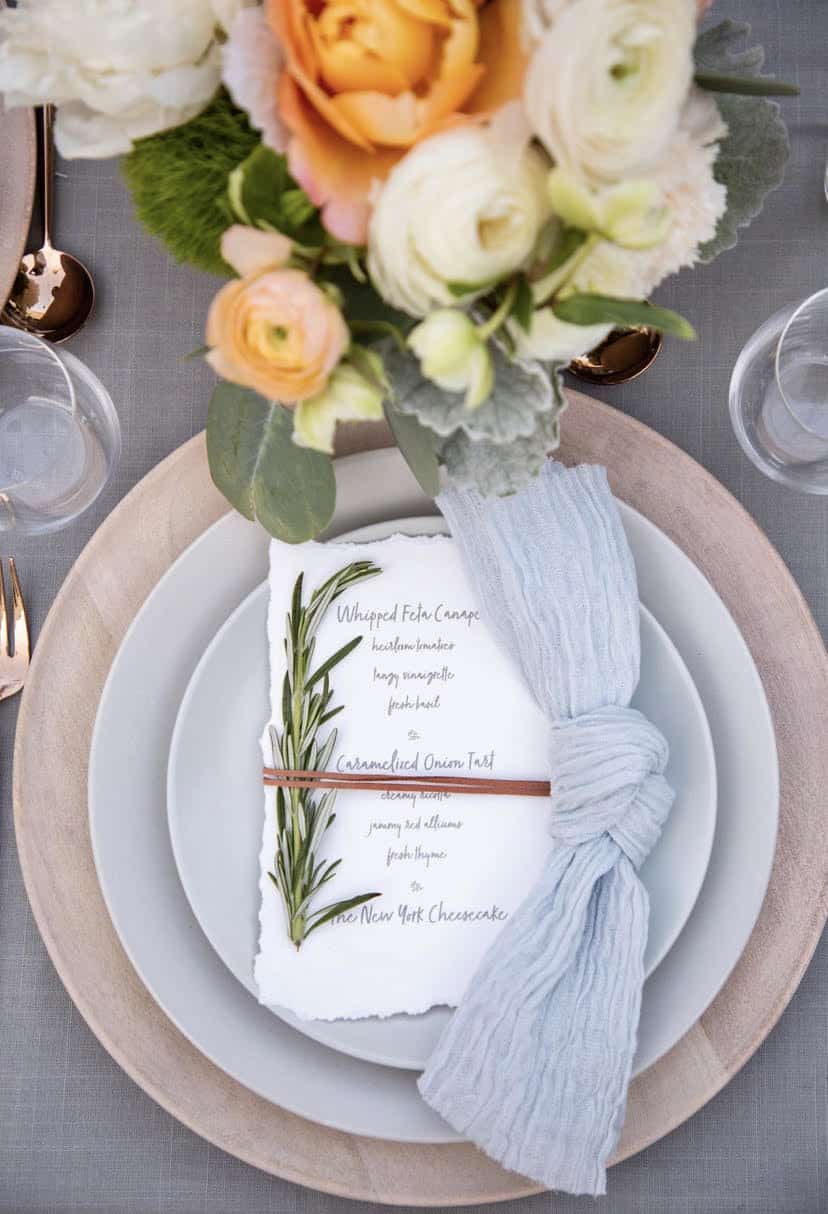 During these days leading up to Shavuot, Layla wanted to provide a menu including dishes that would be packed with flavor, eye-catching in color, but simple and easy to recreate for all of us busy, homeschooling moms.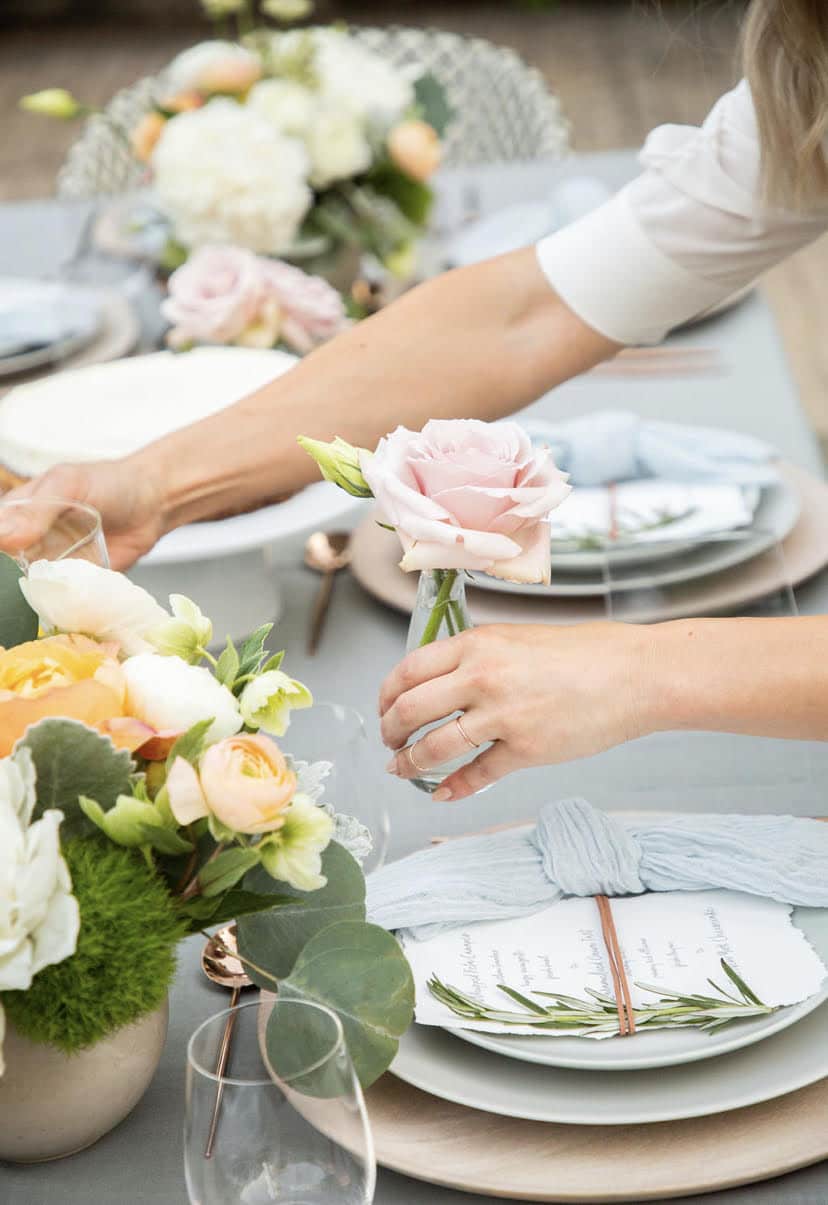 She teamed up with hosting and tablescaping aficionado Adele Beiny of Life's Looking Good in Los Angeles to set the stage. 
"The wooden chargers and rustic ashy table bring the garden charm, but it's elevated with lush, vibrant floral, and elegant flatware making it appropriate for a holiday as special as Shavuot," says Adele.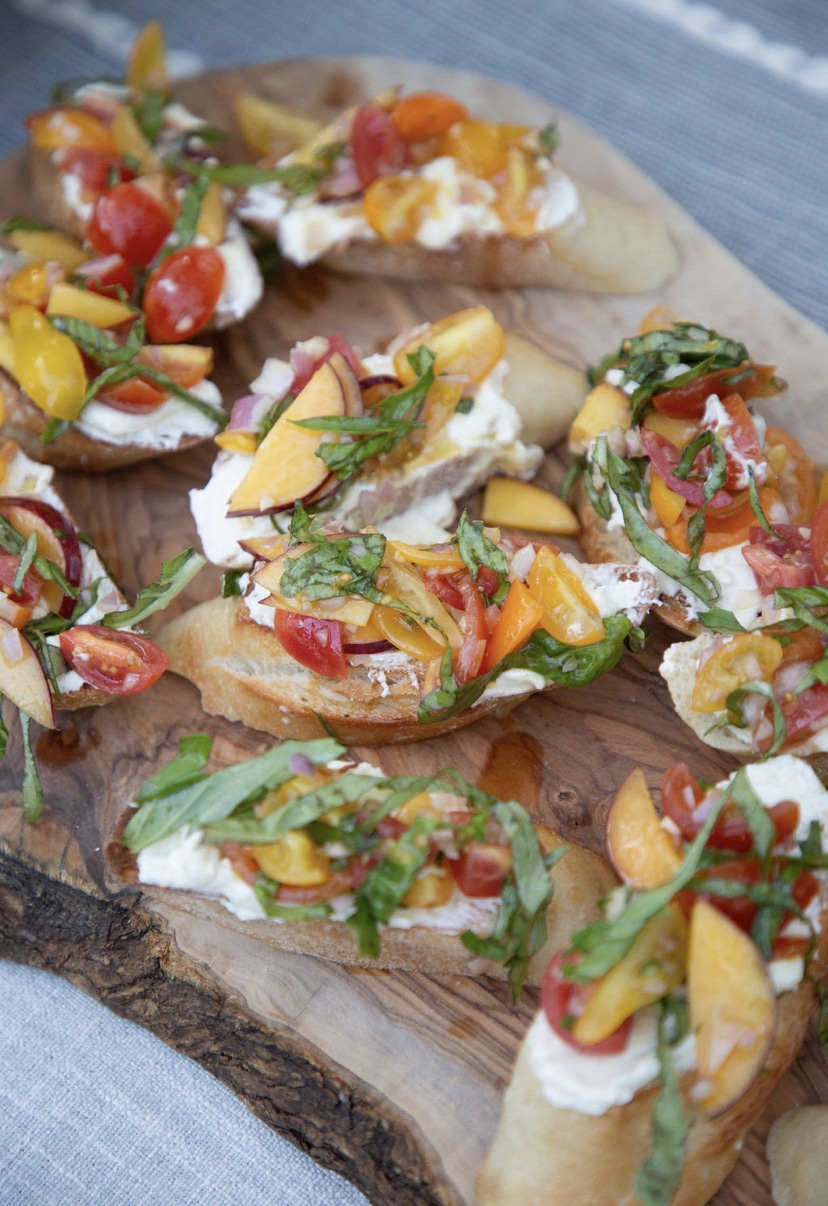 Whipped Feta Canapés with heirloom tomatoes, peaches, tangy vinaigrette and fresh tarragon and basil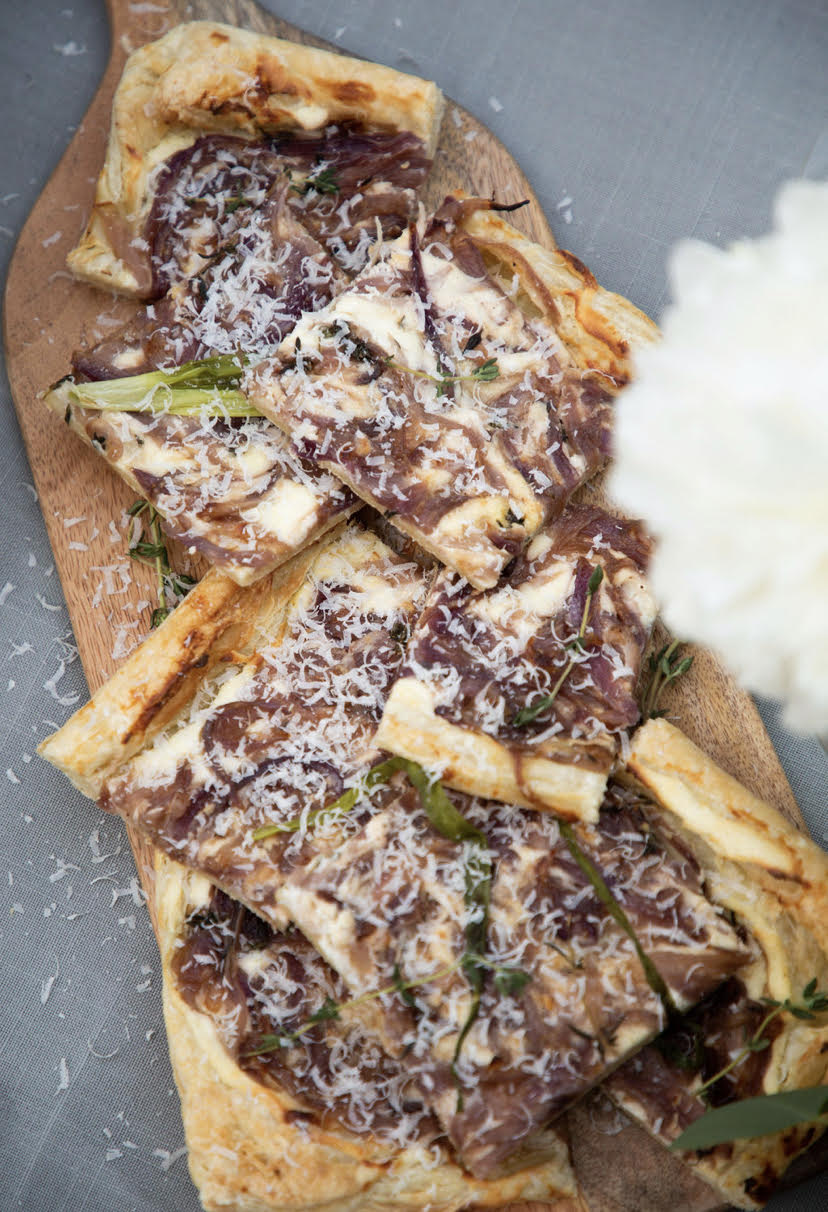 Caramelized Onion Tart with creamy ricotta, jammy red alliums and fresh thyme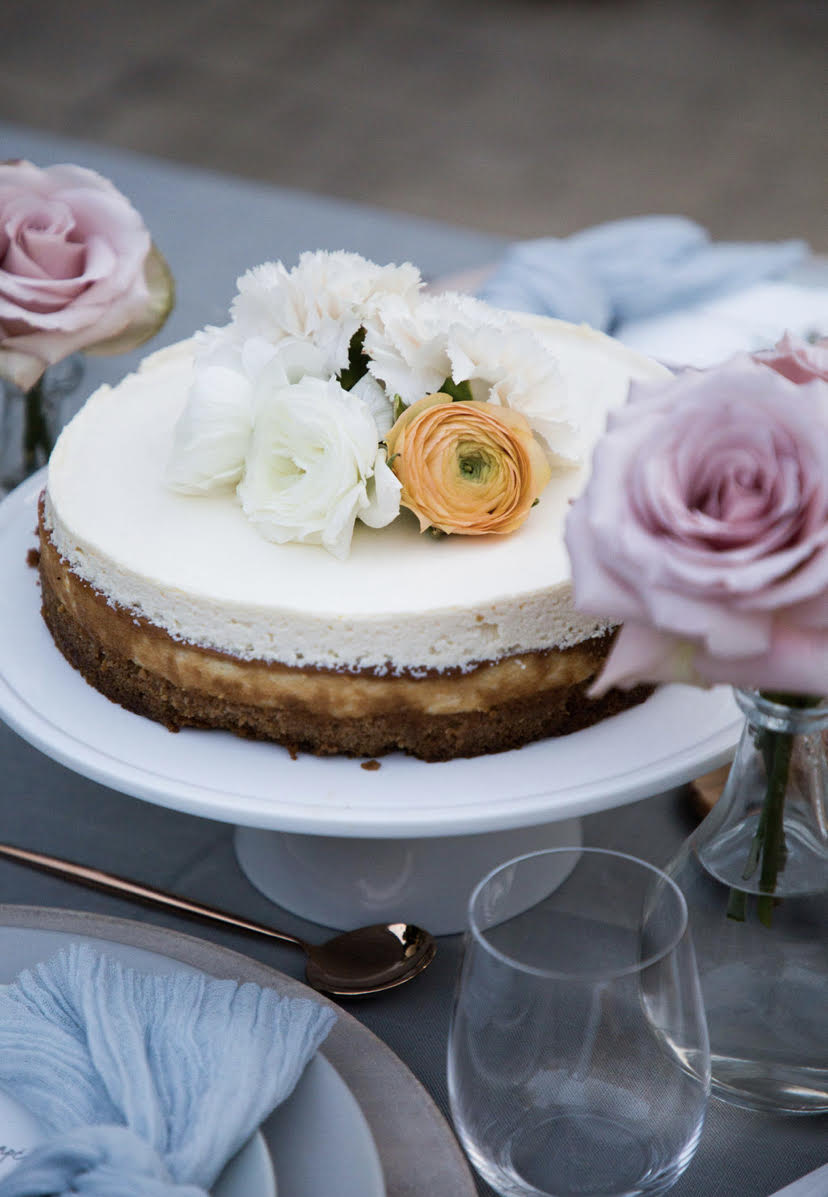 About Adele:
Adele Beiny- runs a lifestyle company, Life's Looking Good, based in Los Angeles CA. She defines her business of lifeslookingood.com as a platform and resource that help guide her clients through elevating how they look and how they live. A large portion of that being the art of hosting and tablescaping. Adele is passionate about creating modern twists on traditional Jewish holiday looks. 
About Layla:
Layla Zirkind- Los Angeles, started her career in cooking and food styling very early on. She's always been looking for ways to express her creativity, and food was a fun way for her to channel it and turns out—she's amazing at it. She creates truly unique dishes that you won't find in the typical cookbook. 
Her inspirations come from the beauty of minimalist cooking, using less rather than more. She believes that often in food, the simplest, cleanest ingredients are what bring out the best in her dishes. For more recipes follow her @laylazirkind