This cheesecake is perfection on its own although it may be served with fresh berries on the side. 
Who doesn't love a decadent, classic New York cheesecake? Mmmm…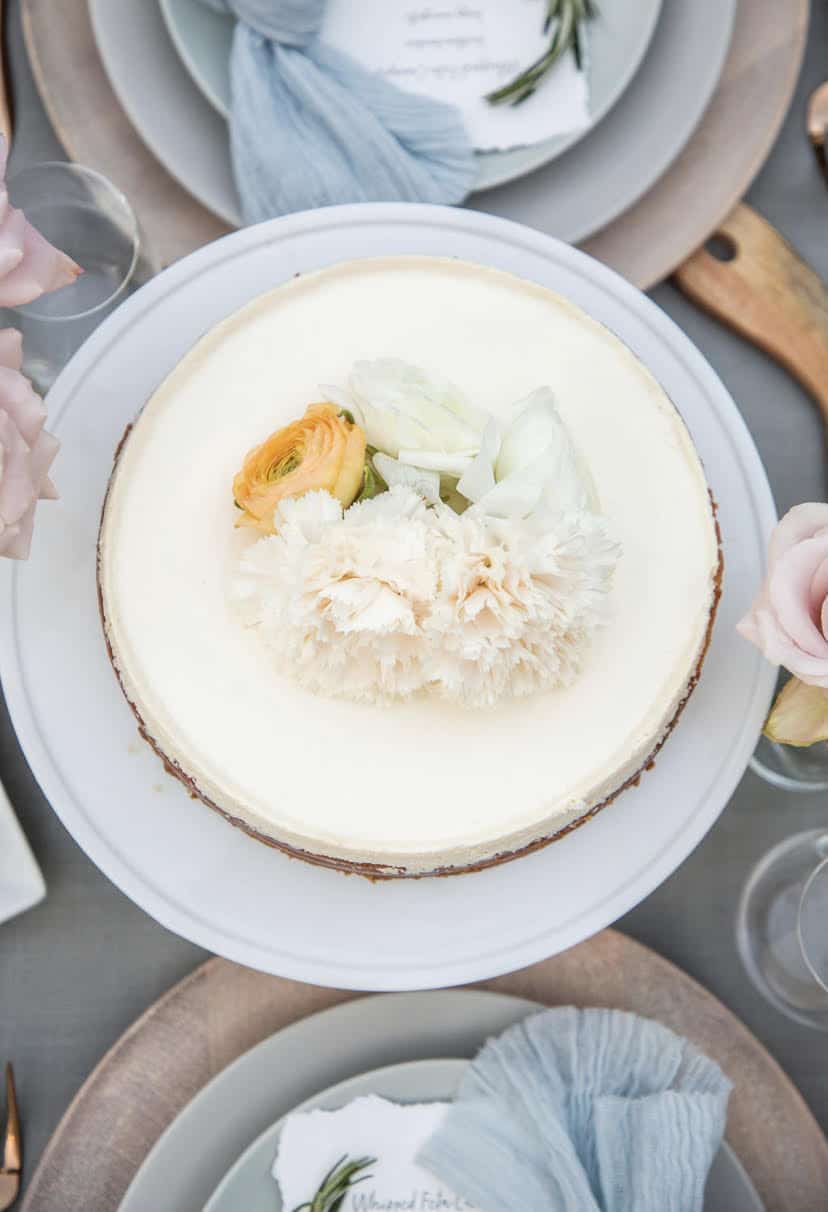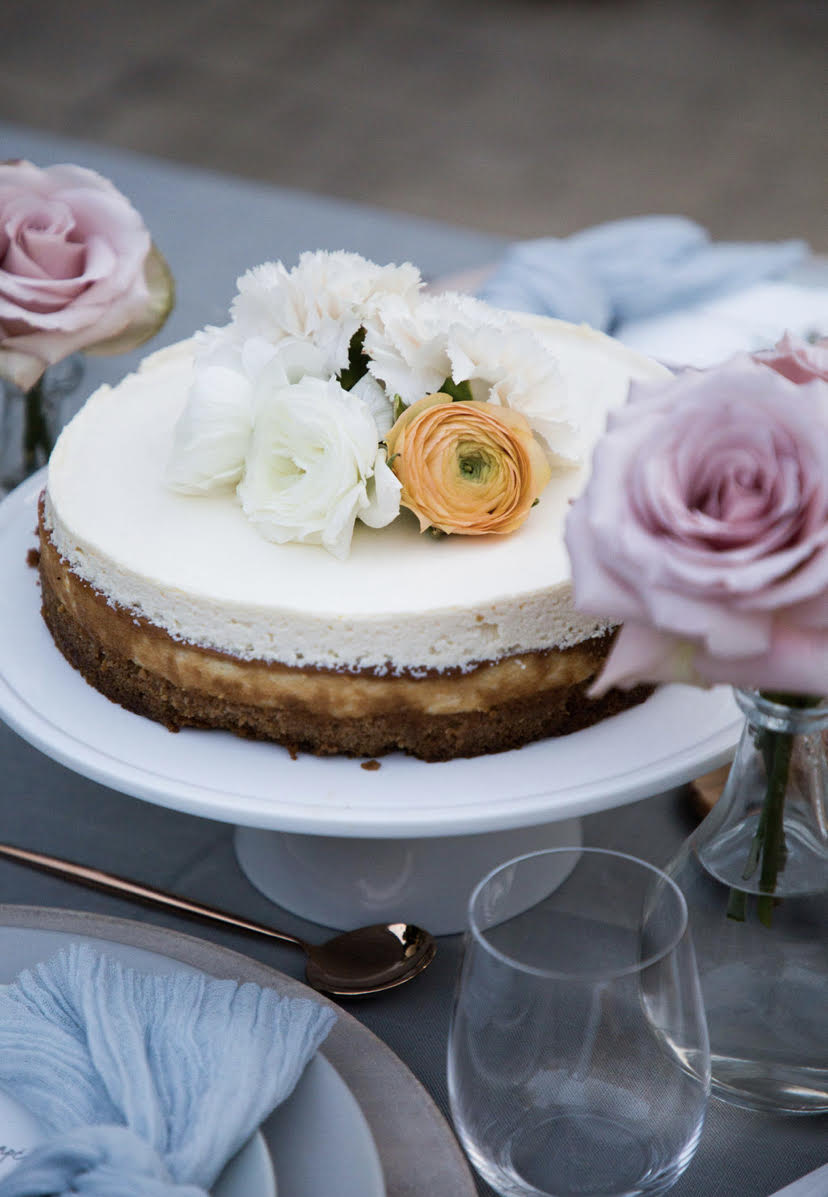 New York Cheesecake
Ingredients
For the crust:
1½ cup graham cracker crumbs
¼ cup sugar
½ cup butter, melted
Filling:
24 ounces whipped cream cheese, room temp. (3 x 8oz. Container)
½ cup sugar
4 large eggs
2 tsp vanilla extract
Zest of 1 lemon
Topping:
2 cups sour cream
¼ cup sugar
1 tsp vanilla extract
Instructions
Preheat oven to 350°F
Prepare the crust. Combine crumbs, sugar, and butter well. Line a 9-inch springform pan with parchment paper. Press crust springform pan. Chill.
Prepare the filling. In the bowl of a stand mixer, whip cream cheese until smooth, 1 container at a time. Add sugar, mix on low. Add eggs one at a time on low. (Use a low speed because we don't want too much air in the cheese mixture.) Lastly, add vanilla and lemon zest. Mix on low until well combined; you might need to scrape the sides and bottom a bit. Do not over mix.
Pour the cheese batter over the crust and bake for 50-60 minutes. You know it's ready when it jiggles but only lightly. Let cool for 15 minutes but do not turn off the oven. While waiting, combine the topping.
Prepare the topping. Gently whisk together all 3 ingredients. Pour topping over cheesecake and return to the oven for an additional 12 minutes. Allow cheesecake to cool for as long as possible (ideally 5-8 hours) before putting it in the refrigerator.
About Adele:
Adele Beiny- runs a lifestyle company, Life's Looking Good, based in Los Angeles CA. She defines her business of lifeslookingood.com as a platform and resource that help guide her clients through elevating how they look and how they live. A large portion of that being the art of hosting and tablescaping. Adele is passionate about creating modern twists on traditional Jewish holiday looks. 
About Layla:
Layla Zirkind- Los Angeles, started her career in cooking and food styling very early on. She's always been looking for ways to express her creativity, and food was a fun way for her to channel it and turns out—she's amazing at it. She creates truly unique dishes that you won't find in the typical cookbook.
Her inspirations come from the beauty of minimalist cooking, using less rather than more. She believes that often in food, the simplest, cleanest ingredients are what bring out the best in her dishes.