Do you only use a little tomato paste at a time? You'll love this handy storage idea.
Now, you already learned this idea for getting all the tomato paste out of the can. So, when you need to use the entire can, that's fine and dandy. But what do you do with the rest of the can when you only need ¼ cup…or how about if you only need 1 or 2 tablespoons at a time?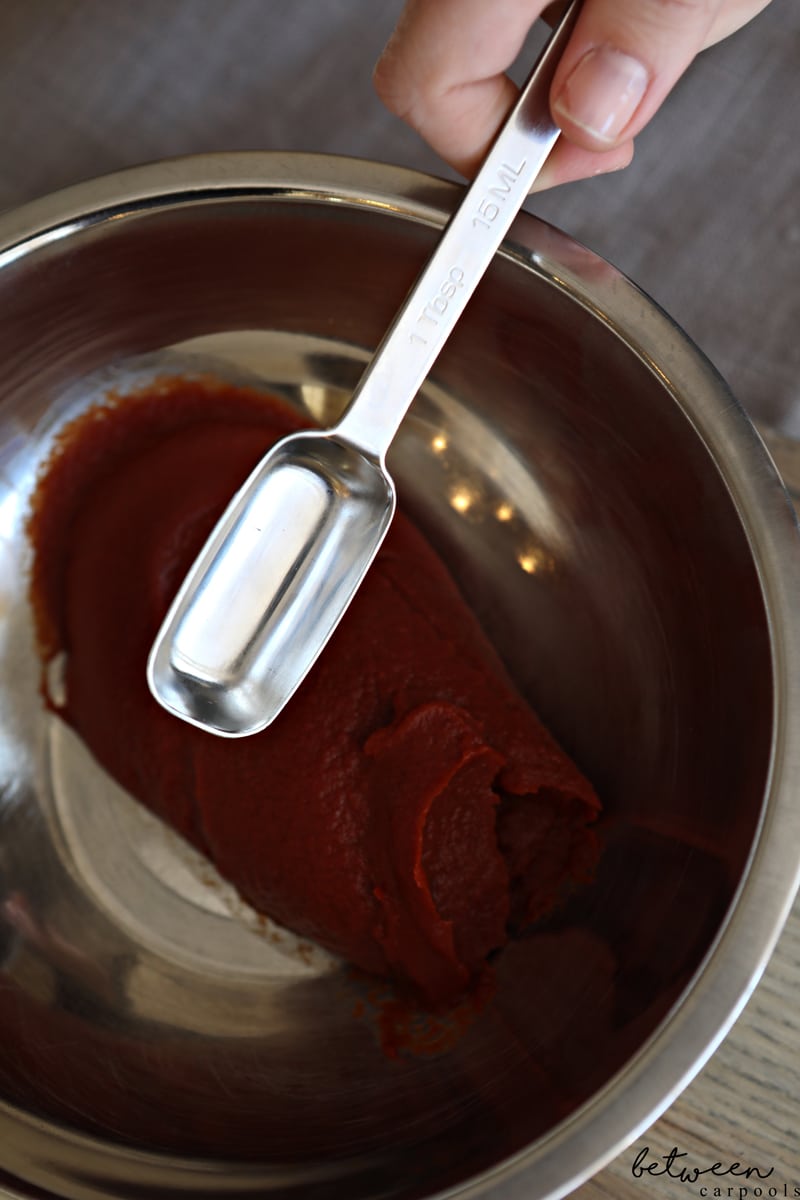 You can store the extra paste in these condiment containers. Keep 'em in the freezer if you don't think you're going to use them in the next few days. Simply take one out (or 2) the next time you need just a little bit.