A little bit extra and a lot of fun, this label maker is the kitchen toy we're having fun with these days!
Last Pesach, my family spent some time together at a hotel over Chol Hamoed. Of course, that means schlepping along boxes and boxes of food. Matzah, cheese sticks, hard boiled eggs, cakes and cookies – with lots and lots of silver foil. We also brought along the Betty Crockers and the griddles and the crock pots, with each family pulling it together the way that worked best for them.
One of my sisters came with the most ridiculously organized prepared foods. Every cake, pan of schnitzel, container of compote, etc had a printed label with the name of the food and any specific preparation instructions. I fell in love! Forget the recipes, I wanted the info on that little label magic she had going on.
The secret was that she had a little kitchen magic help before Pesach. She works full time, hosts her large family of children and grandchildren – and has very strict Pesach minhagim. To make the season more manageable, she hired personal chef Sarah Chana Gruskin (@She_Cooks_That) to help for a couple of days before Yom Tov to stock the freezers. And Sarah Chana has a little magic label printer!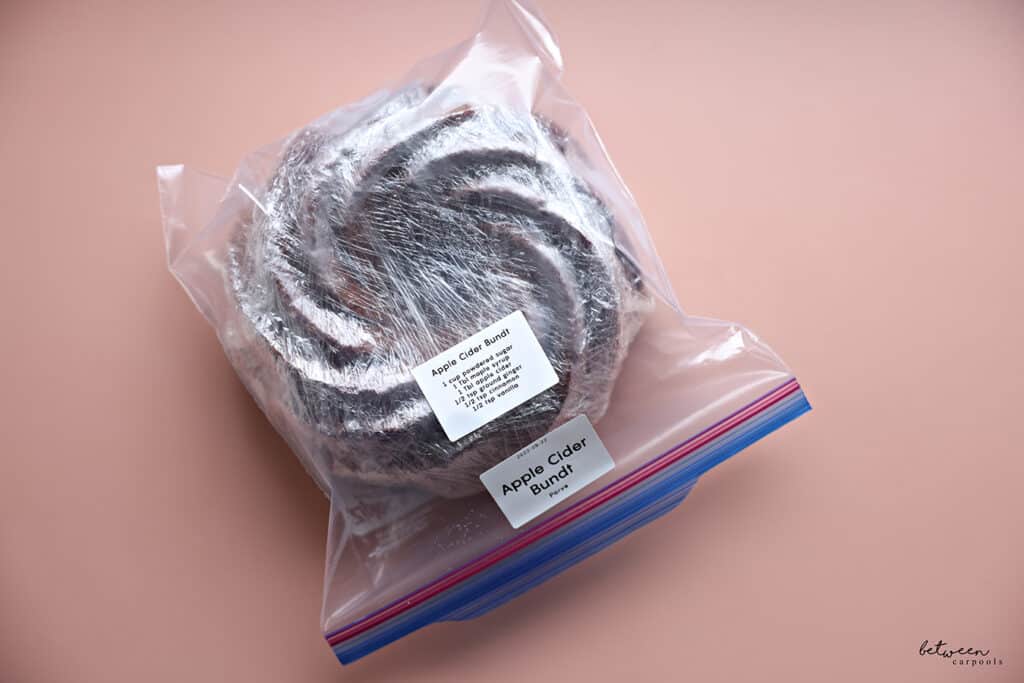 She told us that she had researched an efficient labeling solution to be able to supply the clients in her private chef business with more organized 9x13s. A PTouch wasn't going to cut it.
After Yom Tov, I was on it. I got my own little magic label printer and started having fun. And I was hooked!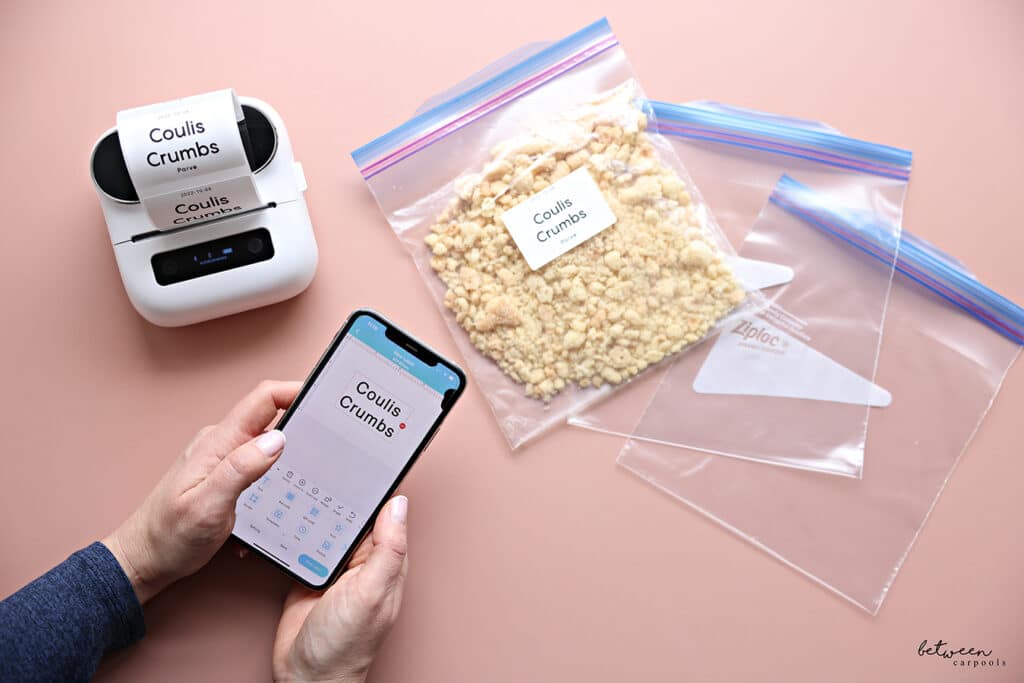 Organizing my freezer has never been neater and clearer. On a typical label, I print the name of the food in bold, the date it was made and whether it's dairy, meat or parve. And when relevant, I add the final preparation instructions on the label, too. When freezing leftovers, I'll also add how many portions are in the container. No more surprises!
This makes preparing food for other people so nice and efficient, too. No scribbled instructions on post-it notes that fall off. Just put all the info on a neat, printed label.
As long as you put the label on the bag or container before it's frozen, it will stay perfectly affixed (it's hard to label something that's cold and icy).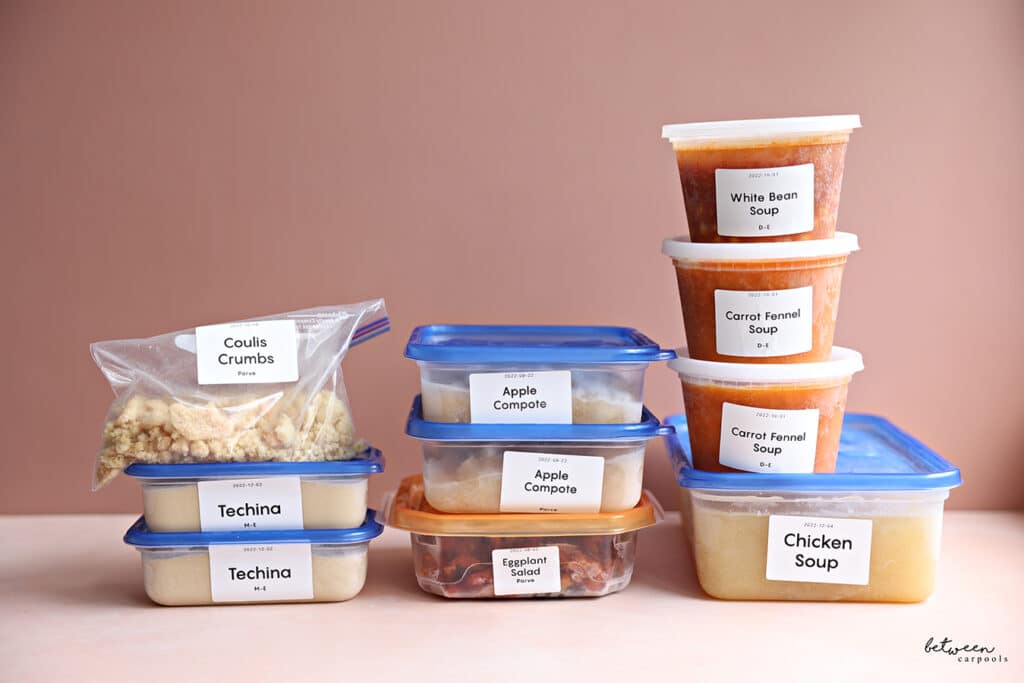 Another nice feature is that you can print multiple copies of the same label. So if you're cooking in bulk to freeze, you don't have to write "mushroom barley soup, meat, 12/2" 8 separate times. Type it in once and print 8 copies. Done!
You can also think outside the kitchen. These labels are great for storage bins and boxes. Moving? Print 20 labels that say BOOKS on them. There are different size labels available for different uses – get creative and you'll find many ways to use this gadget! For more custom ideas, see this post.
For more inspiration from Sarah Chana, check out all the recipes she's shared with us here on Between Carpools! And read how I use the little magic label printer for easy no mess pancakes and food for travel!
FOR EXCLUSIVE CONTENT AND A PEEK BEHIND THE SCENES, MAKE SURE TO JOIN OUR WHATSAPP STATUS HERE. JOIN OUR WHATSAPP GROUP AND WE'LL LET YOU KNOW WHEN A NEW POST IS UP!