We've shared our favorite products for women, and now we're here for the younger crowd.
When we posted our list of feminine product recommendations, the feedback was immediately and overwhelmingly positive. And we took that to heart. We've gotten questions and requests for recommendations for products for younger girls, so now we're back with a list for the young teens/tweens.  These were the products and brands that got the most recommendations from the girls we polled, but we're always listening to all of you. If there is a product your girls love, let us know in the comments below!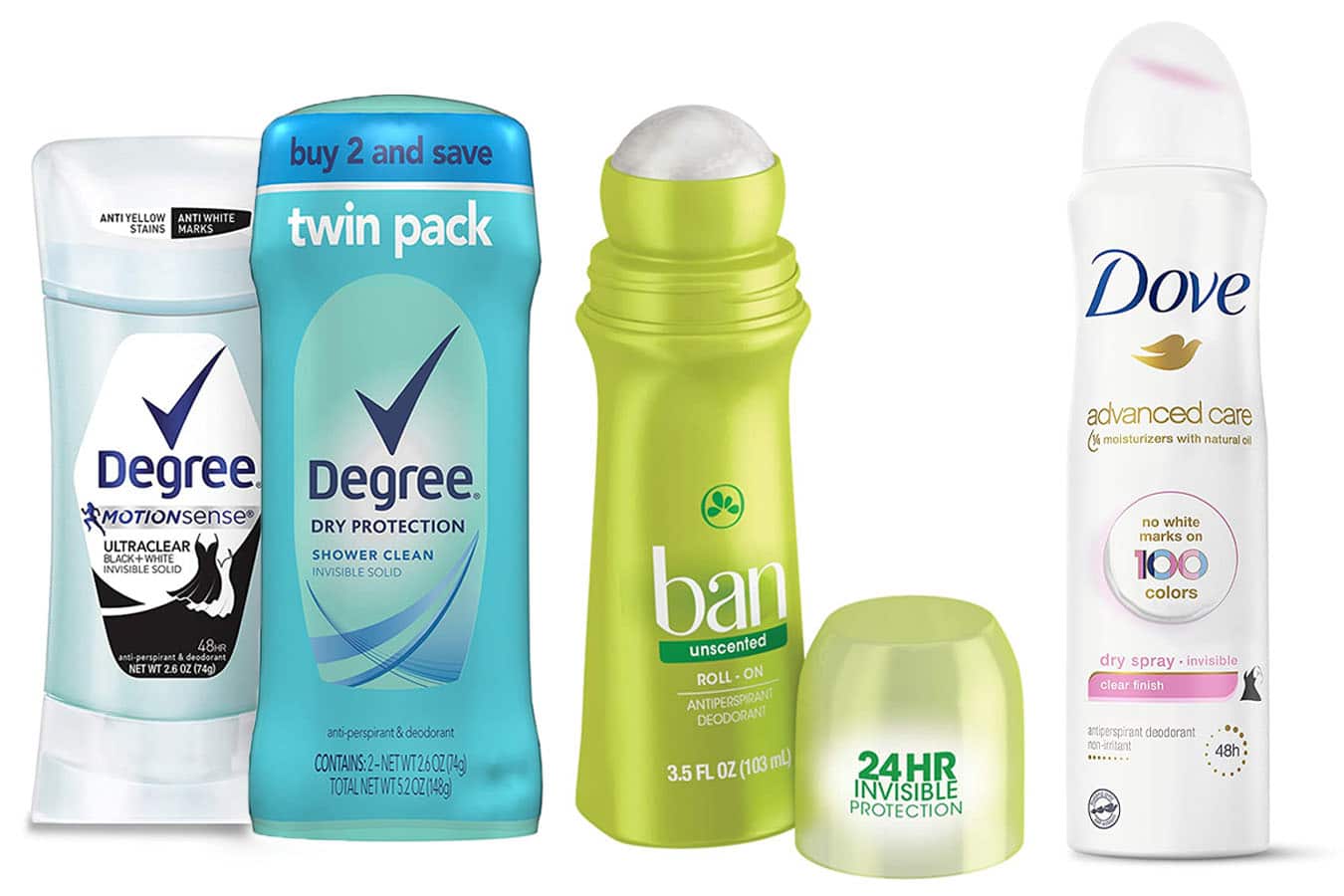 1. Deodorant
Younger girls can have a hard time maneuvering a spray, or they might prefer a more discreet option. We like Ban unscented roll-on, or Degree stick deodorant in a shower clean scent. For something stronger, we love Degree Black and White. For spray deodorants, girls are loving Dove 100 colors which doesn't leave white marks and also has a nice soft fresh scent.

2. Face Wash and Moisturizer
As we mentioned in this post on teen skin care, we're big fans of CeraVe face wash and moisturizer. For ourselves and for our teens.
3. Underwear
As we mentioned in this post of Amazon favorites, these Innersy panties are a runaway favorite. Available in girls sizes and women's sizes, the fit and fabrics are super comfortable. We also like the gray liner. Innersy also has menstrual panties which can be such a comfort to young girls (or older ones) nervous about leaks.
4. Tampons
* Disclaimer: Kallah teachers are generally recommending that girls use tampons in their teenage years, but please do your own research if you feel uncertain. Make sure your daughter reads the insert with her first package of tampons and understands the importance of frequent changes.
For beginners, tampons with applicators are generally easiest to use. Gynecologists recommend using a "light" size (like these Tampax Pearl tampons) as ideal for a young teen to learn with. Once they're comfortable with the process, they can move up to the absorbency level that works for them and still feels comfortable. The Kotex U Click line has a more compact style that fits discreetly in the palm of a hand. OB non-applicator tampons are the most discreet of all, if they're comfortable using them. We only like the original line and not the pro comfort.
5. Feminine Pads
Just like for women, for teens we love Infinity by Always. Try a couple of sizes to see what works and is comfortable. 
6. Shavers
Somehow, shavers are very personally specific. We couldn't come up with a clear favorite, but we have 3 top contenders: Schick Intuition, Venus Deluxe Smooth Swirl and Billie (they have a great auto shipment program for refills). (If your daughter will not be shaving frequently, and shares a shower with younger siblings, we recommend disposable razors that won't be accessible to little hands. Venus makes a high quality disposable version of their razors. These are also great for camp or dorm life.)
FOR EXCLUSIVE CONTENT AND A PEEK BEHIND THE SCENES, MAKE SURE TO JOIN OUR WHATSAPP STATUS HERE.