No matter the age of the one who's celebrating, the siyum should be an exciting event. Here are super easy decor, recipes, and tips for making a memorable simcha for your bochur. These ideas also work great for your Purim table!
Originally appeared in Nshei HaSiyum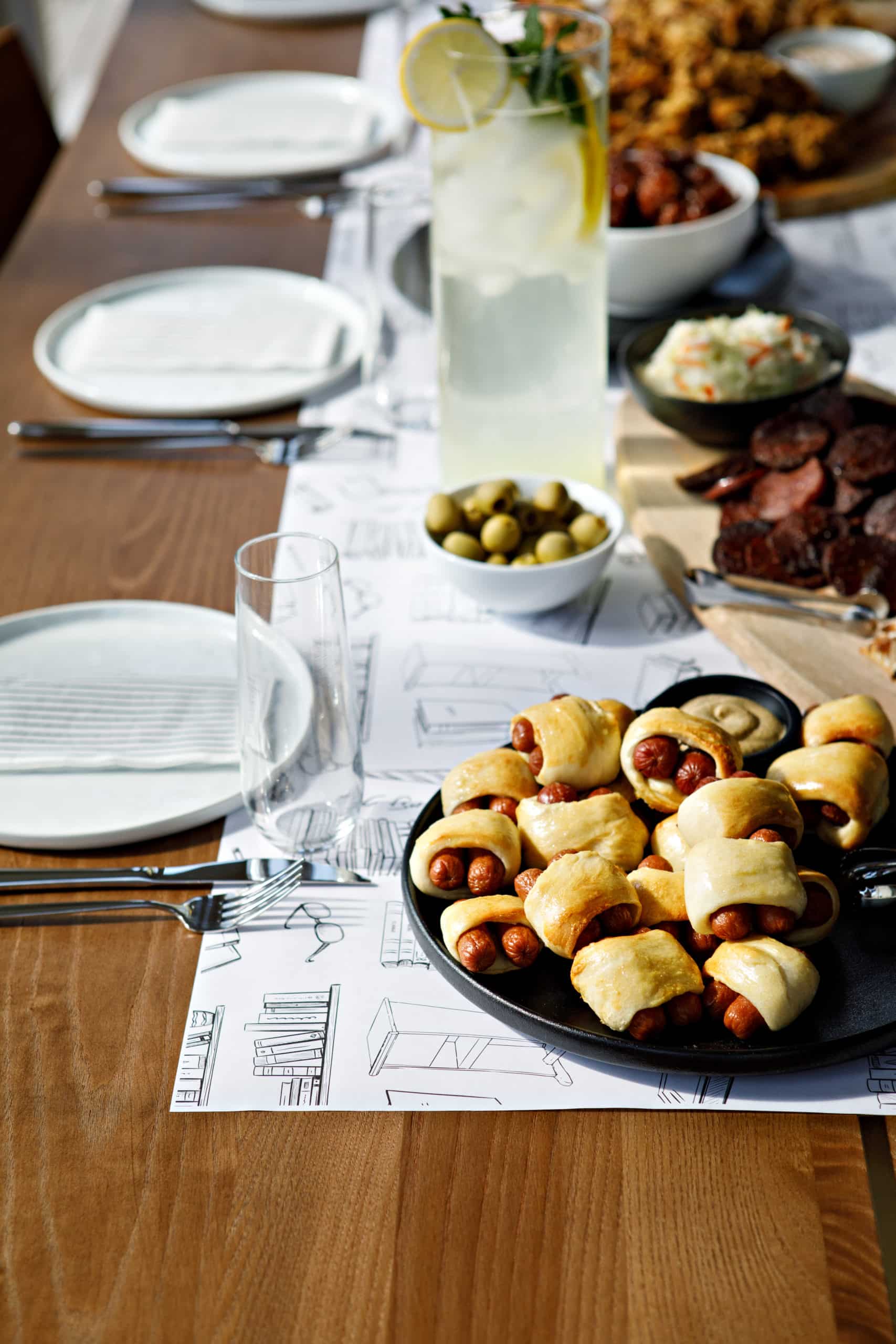 Let's get started planning this siyum. Start with this siyum-themed table runner that's the perfect base. It can be used directly on your table or on top of your tablecloth (Scroll down for information on how to print this table runner).
Onto the menu...this siyum features all the foods boys simply love. Lots of the items on this table, such as schnitzel (we served Mike's Chicken Crunchers), hot poppers, cole slaw, olives, pickles, and dips can be either made from scratch or bought…that's up to you! There's also challah hot dogs that look like Torah scrolls (those are always a favorite), both fresh salami and salami chips, candied beef fry, and pastrami pizza…and lemonade to drink. See the next page for instructions and recipes.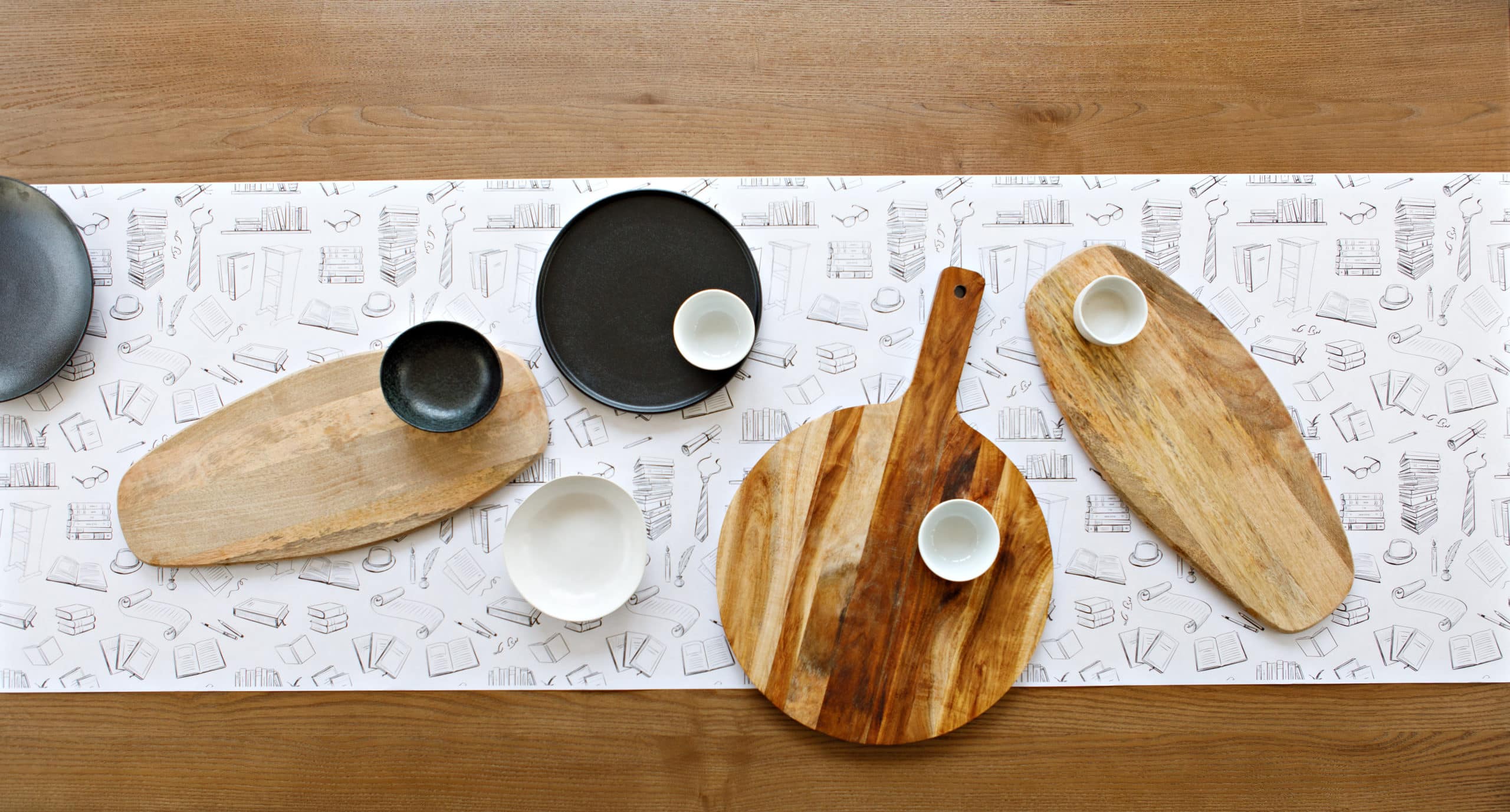 To start setting this buffet, take out your platters…you can mix and match a variety of cutting boards, plates, and small dipping bowls for this table. Any collection and variety will work.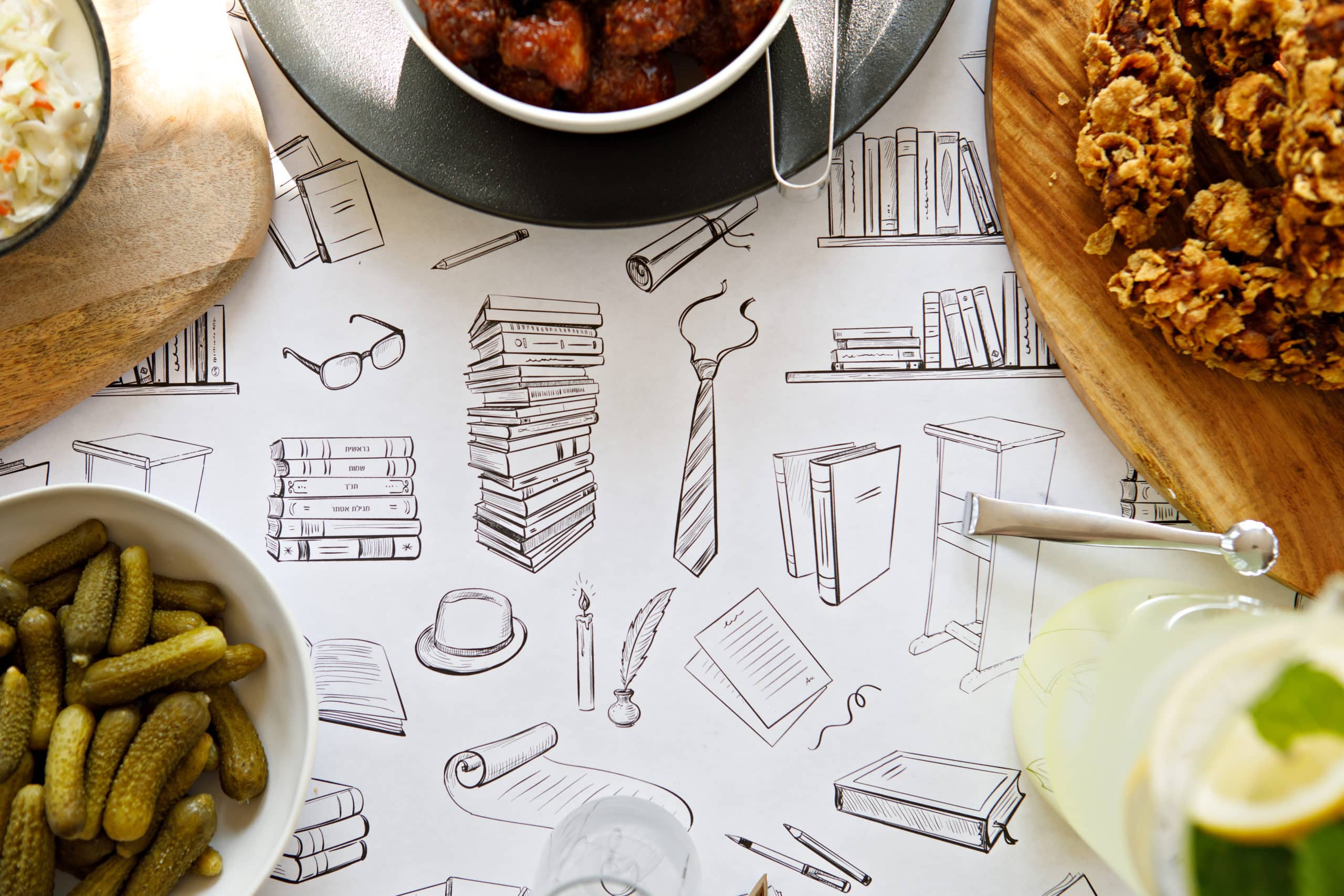 See the details on this runner?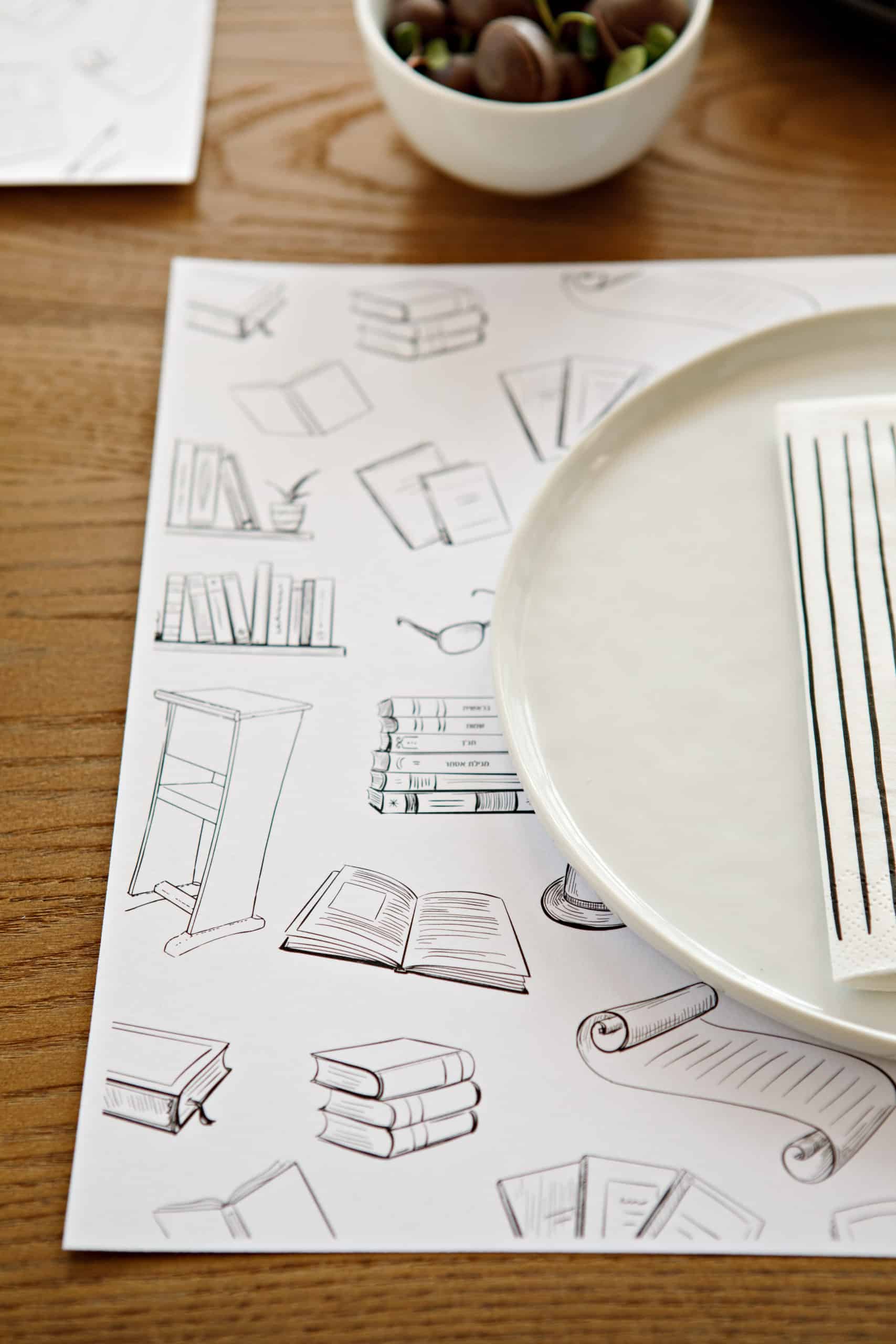 The table runner design can also be used as placemats instead.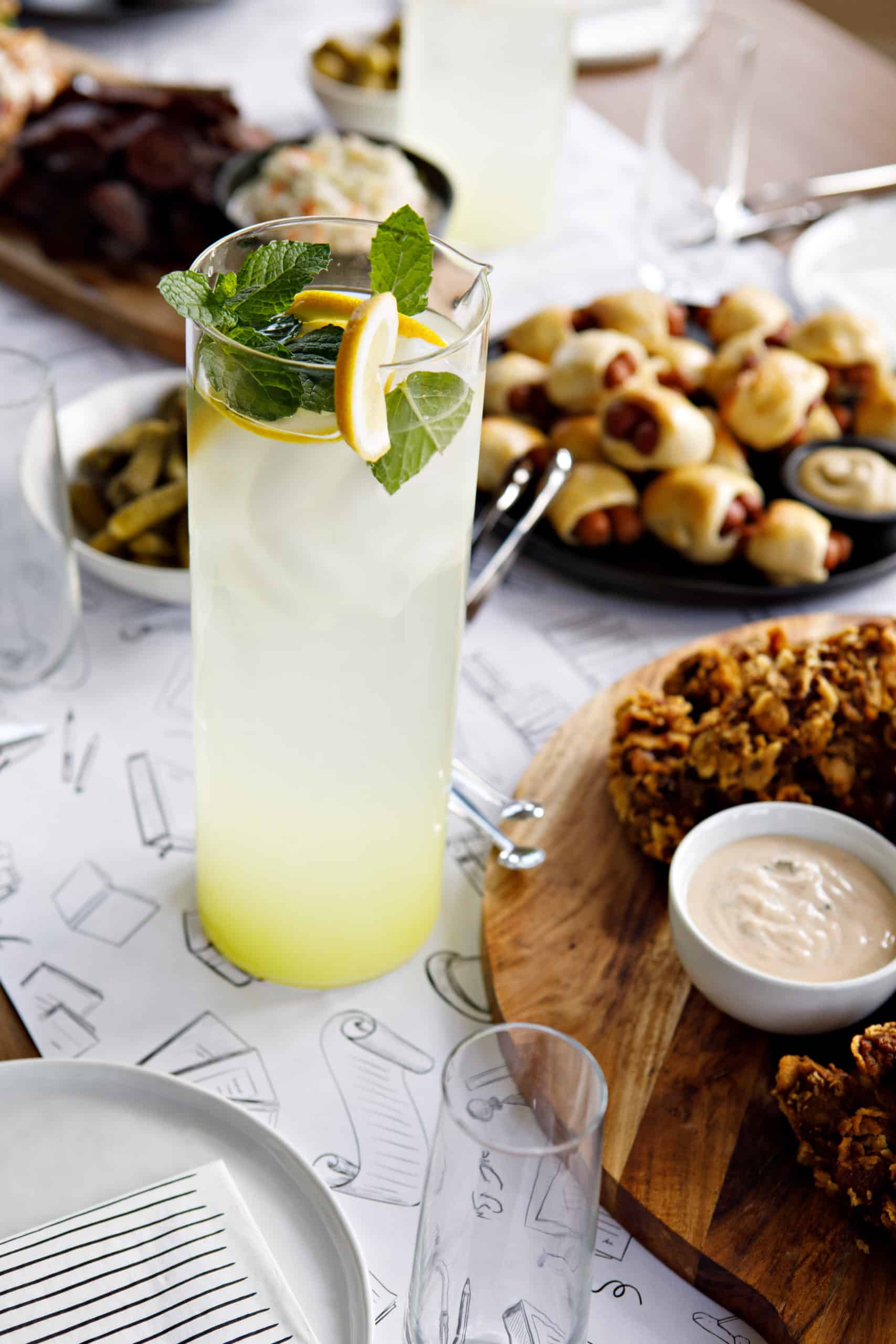 The Lemonade. Learn how to make this lemonade here.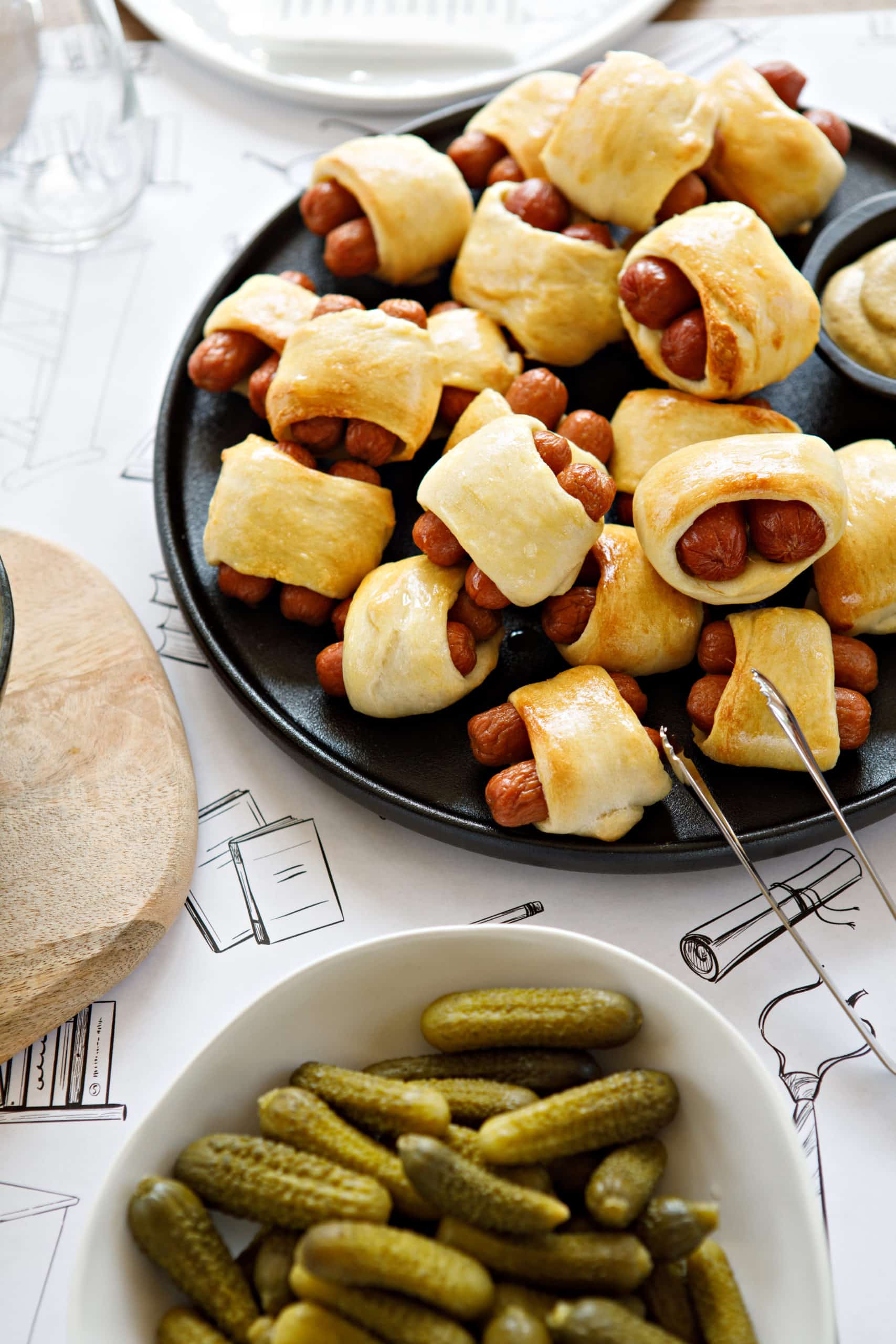 Torah Scroll Mini Challah Hot Dogs. To make these challah dogs, use cocktail franks. Pat them dry and wrap two franks in a ½ ounce piece of challah dough. Brush with egg and bake at 350⁰F on a parchment-lined baking sheet for about 15 minutes. You will be able to fit about 24 scrolls on each baking sheet.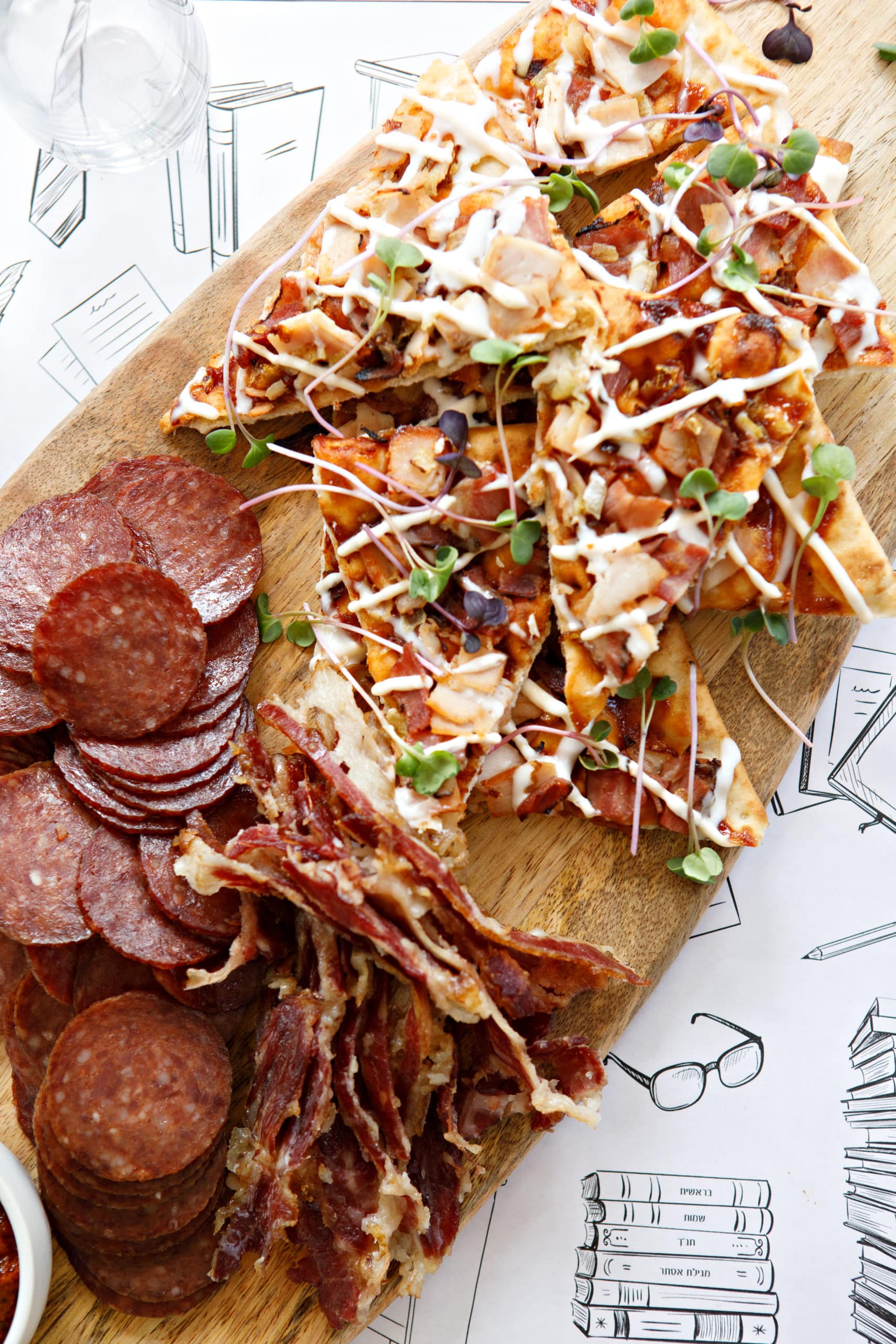 The Pastrami Pizza. To make this meat pizza, we used the thin version of Pas Yisroel's Brooklyn Bred pizza crusts. Spread crusts with barbecue sauce, then top with a mixture of sauteed onions and strips of deli, such as pastrami or turkey if you prefer. Bake for 10 minutes, then drizzle with Caesar dressing and spicy mayo when ready to serve. Slice into triangles. Top with microgreens for the final touch.
Candied Beef Fry. To make the candied beef fry, preheat oven to 350⁰F. Arrange a whole package of beef fry over a cooling rack and sprinkle liberally with about 2 tablespoons brown sugar. Bake for 8-10 minutes, until crispy and most of the sugar is dissolved. Store in an airtight container, lined with paper towels to absorb moisture, until ready to use.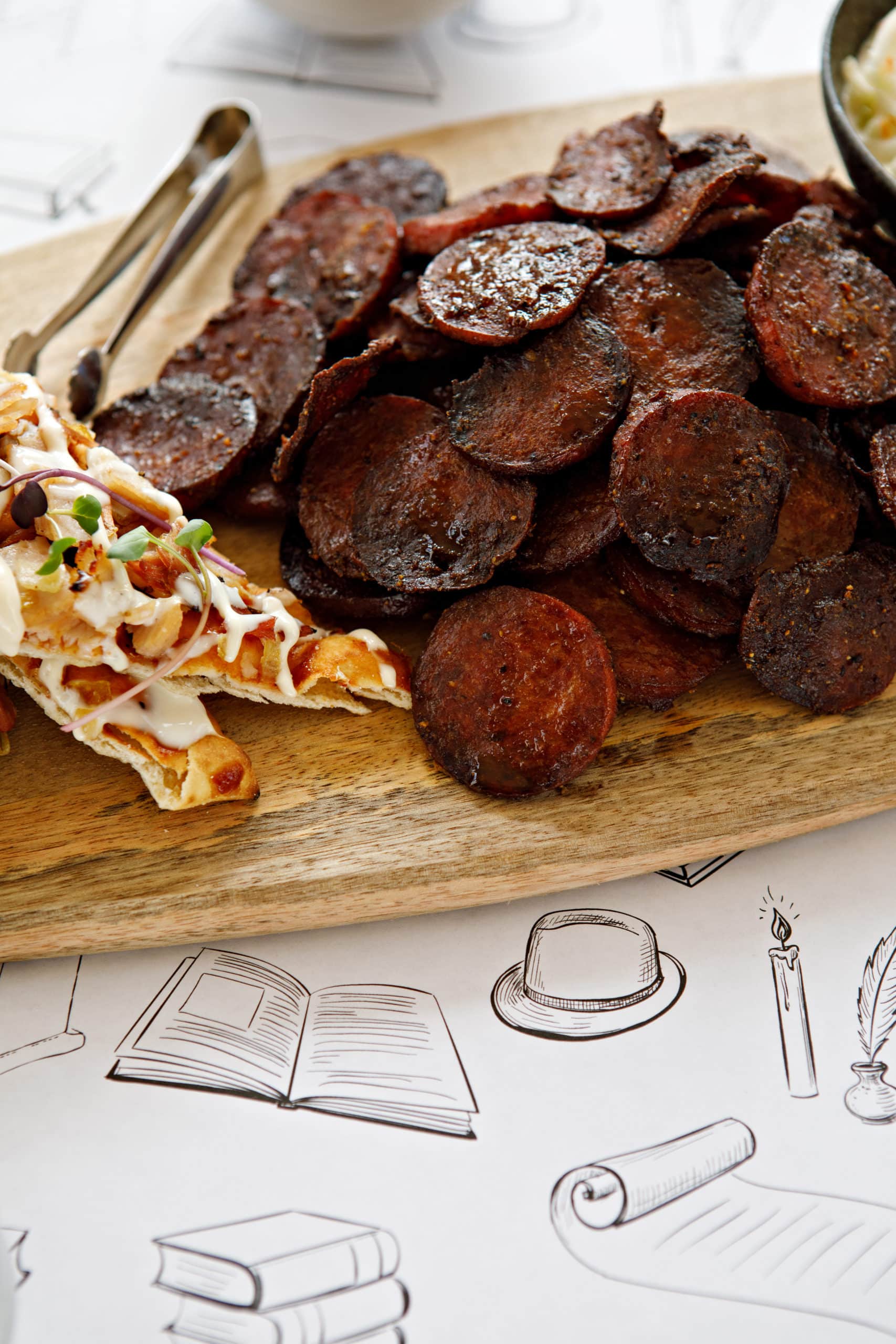 Smokey, Sweet, and Spicy Salami Chips. The recipe is available here.
To receive a free PDF with all the printable downloads featured in this section, email siyumdownload@betweencarpools.com and you'll receive an automated reply. You can print them at home or send them to your local print shop. We printed this large table runner at BP Graphics in Lakewood, NJ.