Served as an appetizer, side dish, or even a main, you can never be wrong when it comes to serving risotto. It's a true crowd pleasing experience.
ri·sot·to /rəˈzôdō,rəˈsôdō/ an Italian dish of rice cooked in stock with other ingredients such as meat and vegetables.
Risotto, also known as the comfort food of your adult life. Try it once and you will understand. This dish warms up really well (surprise right there) and can be incredibly filling on its own. Risotto relies on rice's natural starches to thicken and takes a long time to cook. The trick is to add water slowly as needed, adding only once absorbed.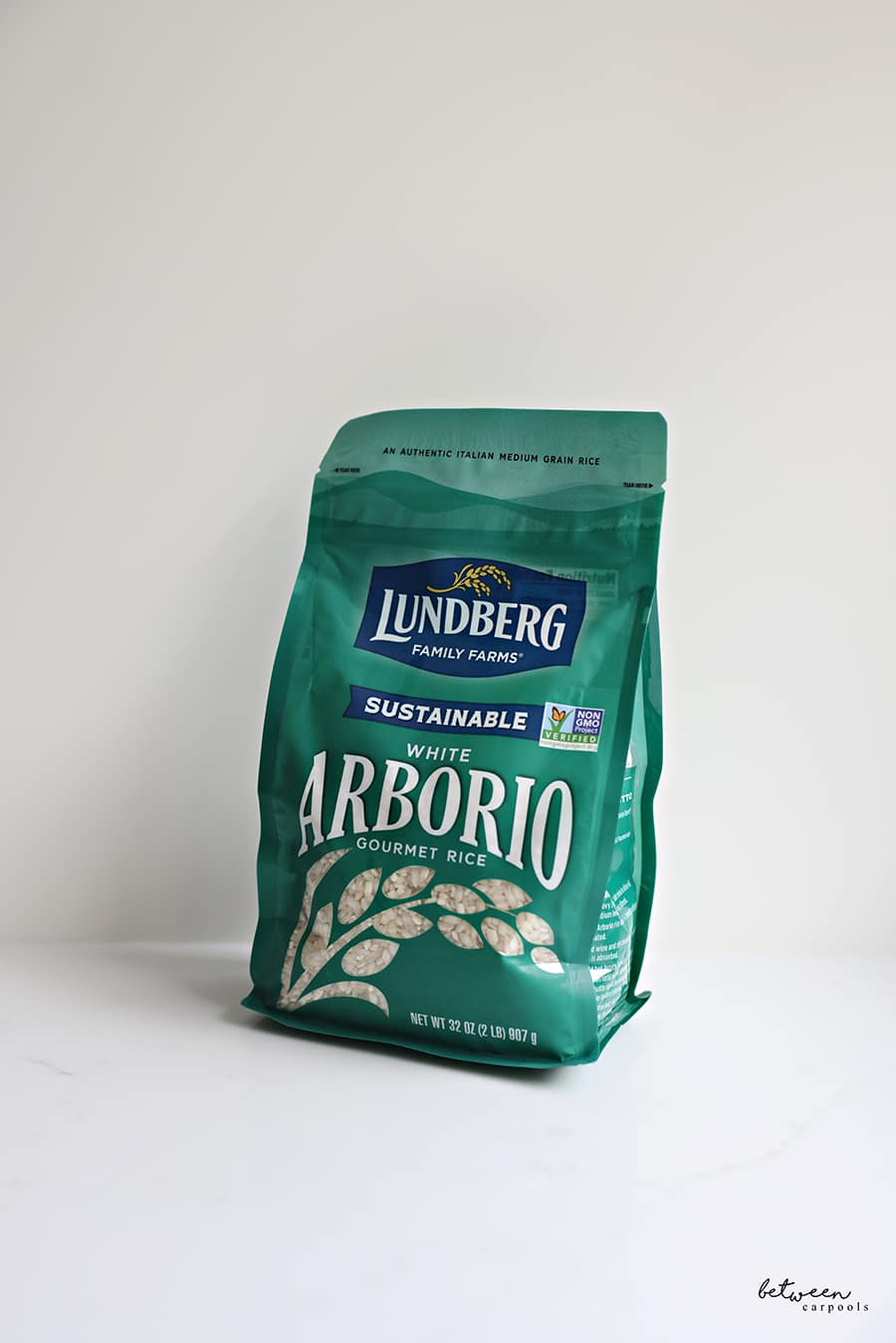 Use arborio rice (a short grain rice).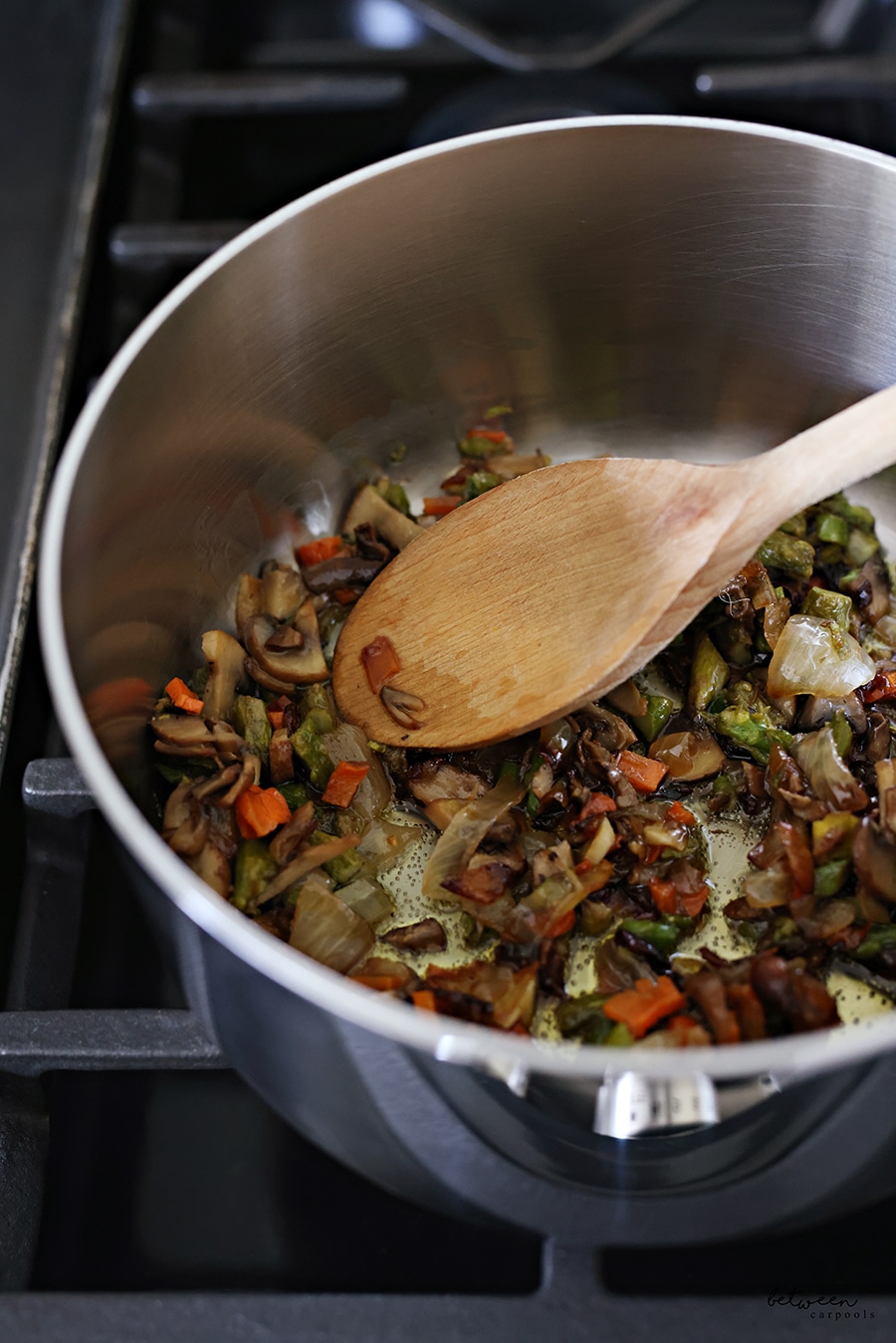 Sauté the onion, asparagus, carrot and mushrooms.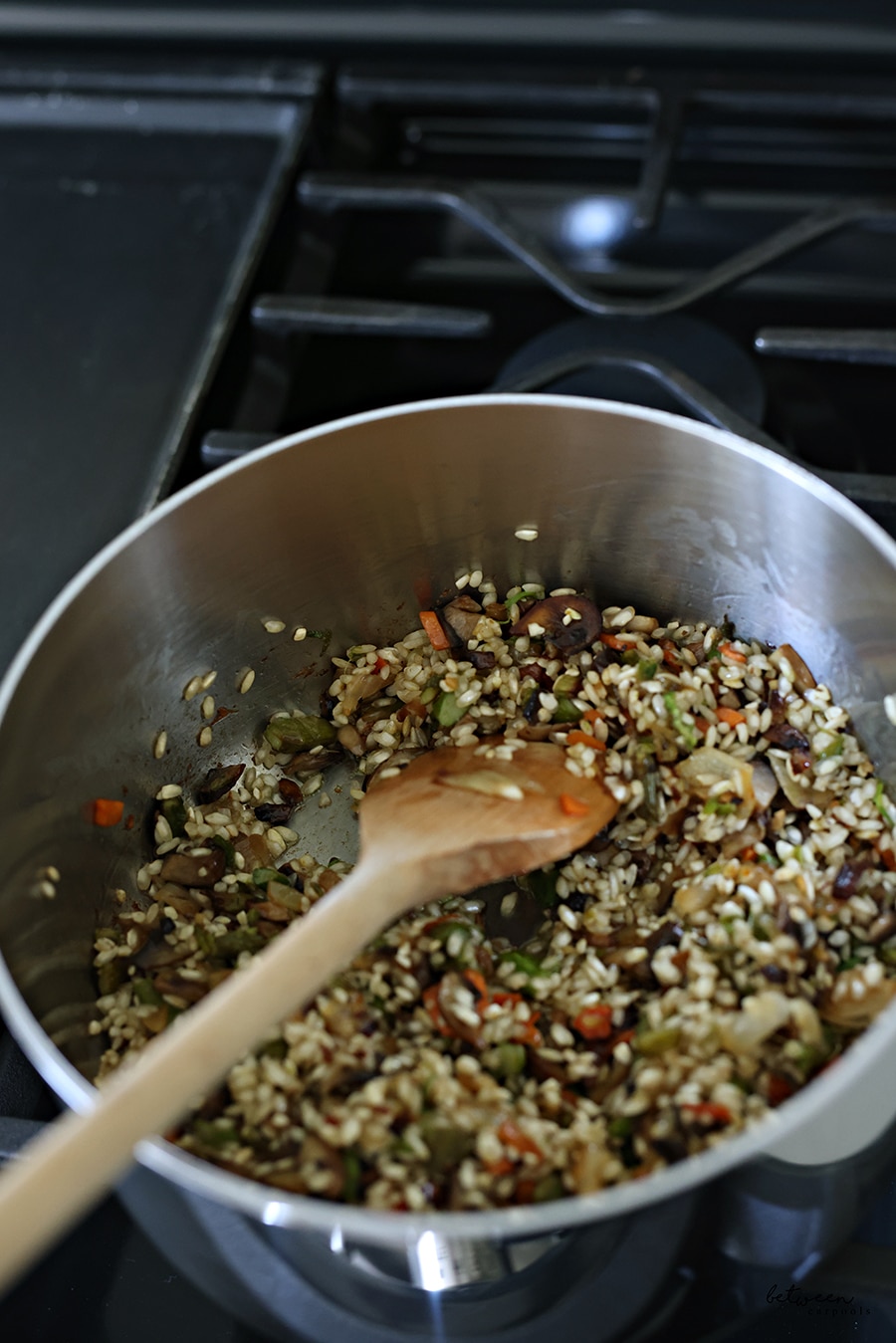 Toast the rice for a bit in the vegetable mix.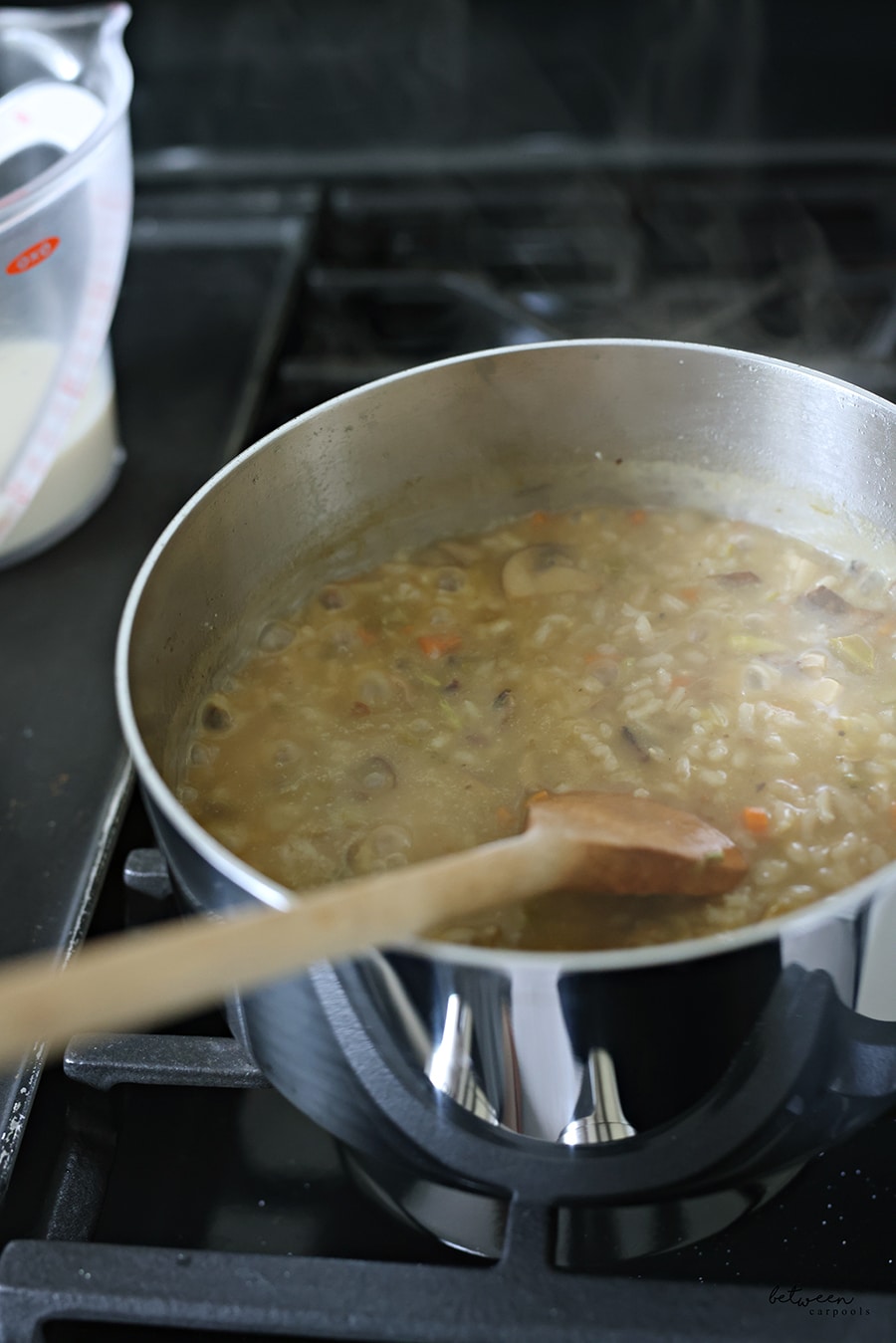 Add water. When mostly absorbed, add more.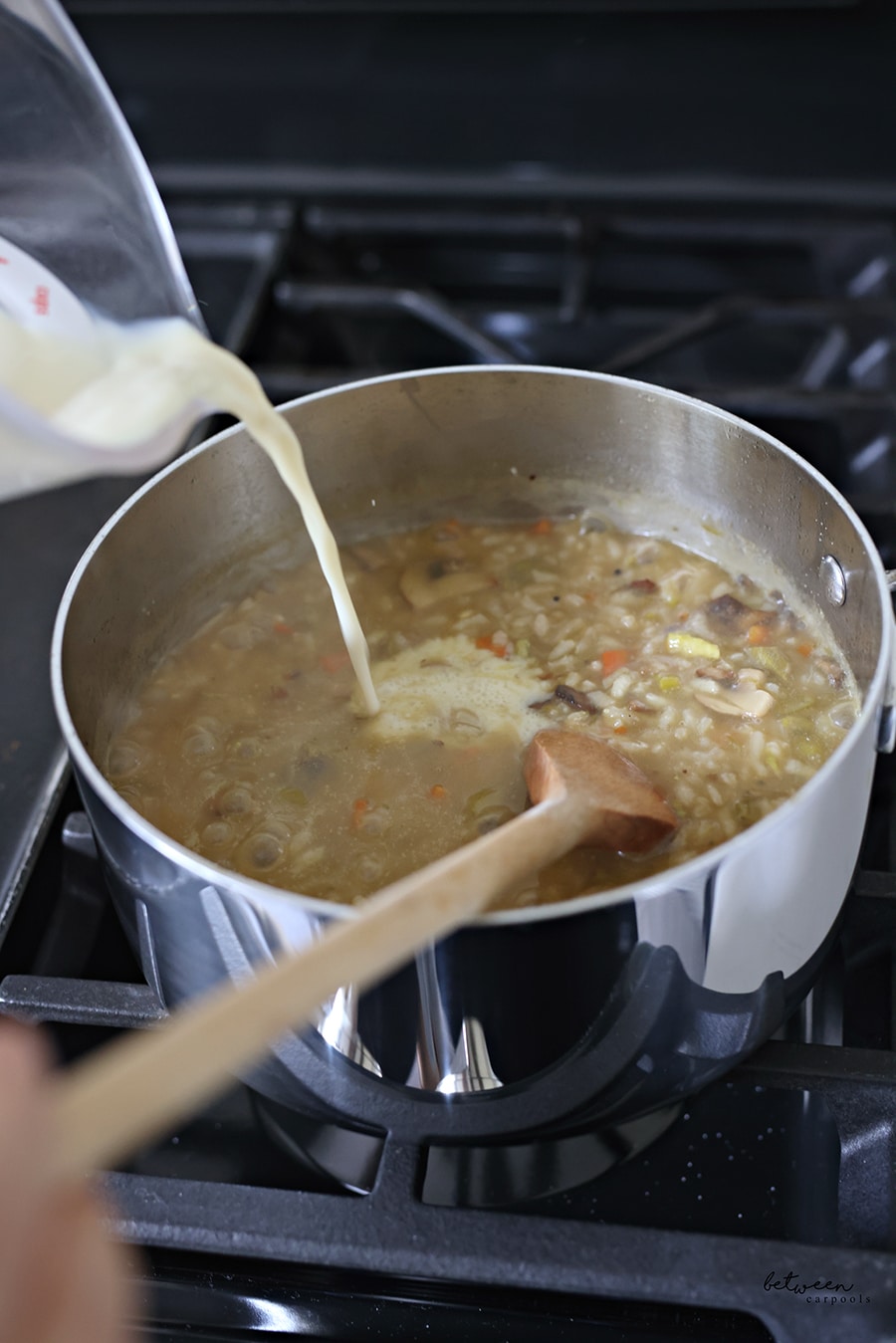 Finally, add soy milk.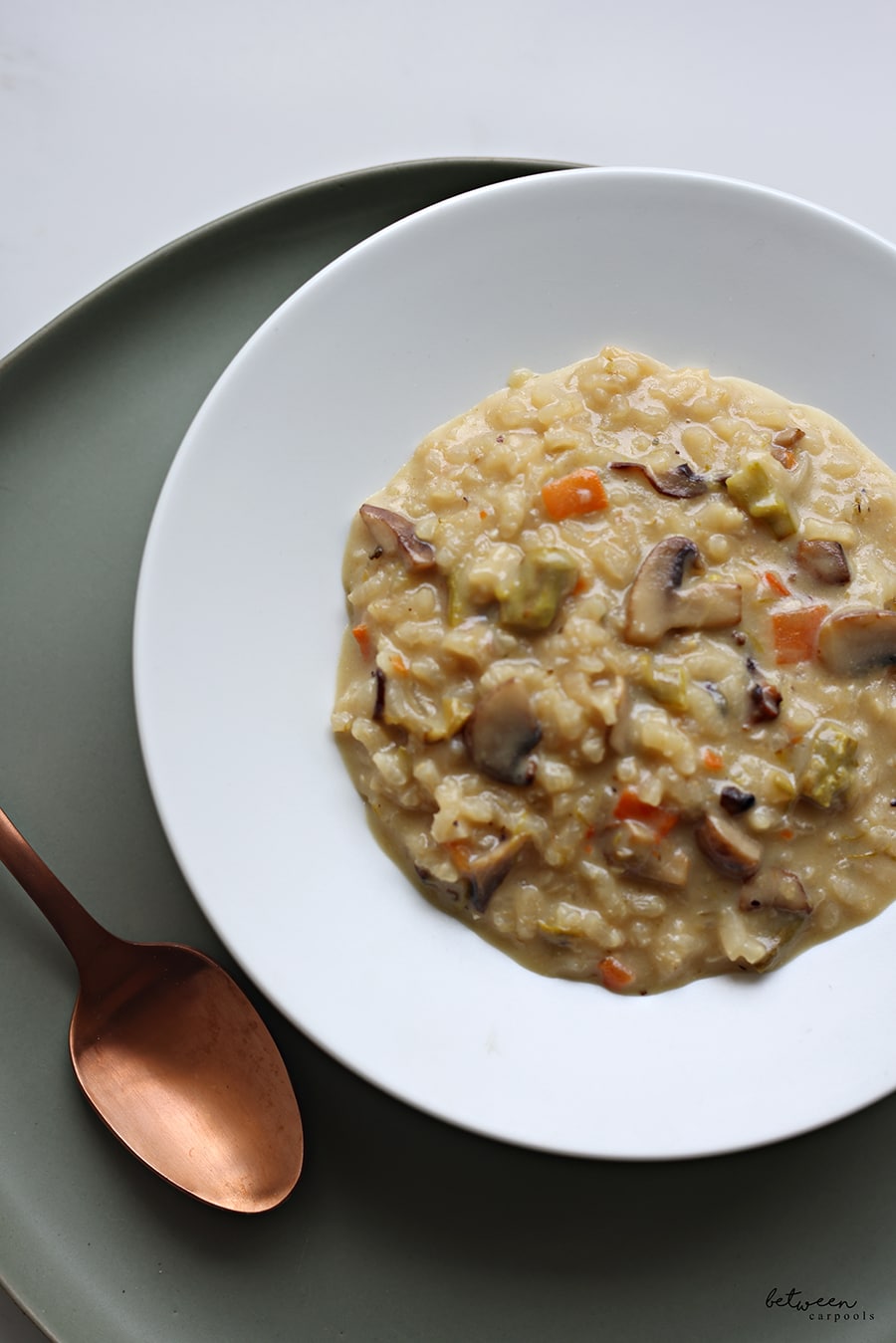 Risotto with Veggies
Ingredients
1 small onion, diced
2 tablespoons olive oil
2 stalks fresh asparagus, diced small or ½ cup frozen chopped asparagus
1 small carrot, diced small
1 cup mushrooms of your choice
1 cup Arborio rice
1 teaspoon Montreal steak seasoning
Salt, to taste
5 cups water, divided
1 ½ tablespoons chicken soup consommé
2 cups soy milk
Instructions
Start by sautéing the onion in the olive oil until translucent. Add the asparagus, carrot and mushrooms. Sauté until softened and then add the rice. (Do not rinse the rice first.) Toast the rice for a bit in the vegetable mix.
Add 2 cups of water, salt and Montreal steak seasoning. Mix and keep an eye on it. Once water is mostly absorbed (about 15 minutes), add another 2 cups of water. Once that is absorbed, add 1 more cup of water. Keep mixing.
Add chicken soup consommé. Finally, add 2 cups of soy milk (or any non-dairy milk you prefer). Keep an eye on your risotto. It should be ready any minute now. Taste, and adjust seasoning as necessary.
The risotto reheats well.
FOR EXCLUSIVE CONTENT AND A PEEK BEHIND THE SCENES, MAKE SURE TO JOIN OUR WHATSAPP STATUS HERE.