Nothing keeps kids busy during downtime like a good book. We've got book reviews for kids and teens (and adults coming too!)
Did you see our first and then our second edition of this special-for-summer feature? Y. Berman is a high school senior who will be writing book reviews in two categories—books for young readers and teen/adult fiction. Some are old and some are new, but all will be books that our reviewer enjoyed. As a bonus, Between Carpools staff will be adding a review of a picture book for our youngest fans. And, as usual, we invite you to comment with some of your favorites and we'll see if they make the cut for the Between Carpools recommended reading list!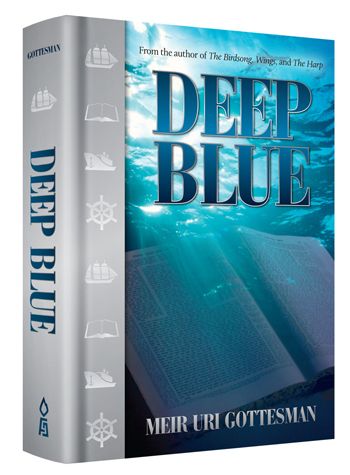 Deep Blue by Meir Uri Gottesman (1st edition published by Targum Press, 2nd edition by Feldheim)
Uri Schiffman's grandfather, the eccentric Captain Elijah, dies leaving him almost no money – and a long difficult mission. Over the following 8 years, Uri will discover that the captain will never have truly departed and that he was much more than the simple man he had seemed to be. Meir Uri Gottesman has authored several great books but this is definitely his masterpiece. The back cover says it best, "A novel about money… and Torah learning – about finance… and faith."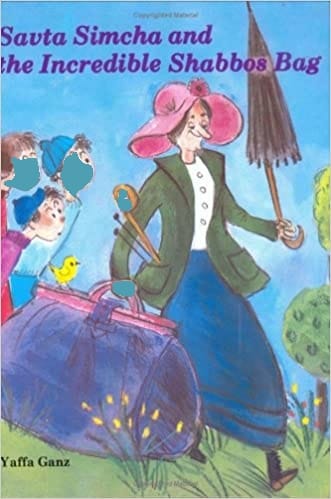 Savta Simcha by Yaffa Ganz (published by Feldheim)
This series is a bit hard to define, but the word that probably describes it best is "quaint." The various characters, from Savta Simcha herself to the children of Wintergreen City to some Chinese Jews to Native American rain dancers, combined with the charming illustrations and unusual storylines, add up to five great books which will entertain for years.
Dovy and the Surprise Guests by Goldie Golding (published by Artscroll)
Dovy loves to have shabbos guests – the more the merrier. And there's nothing more exciting than just one more last minute surprise guest!