I still have a way to go before I can truly call myself a minimalist. But it's been awhile since I've come to figure out that space is more pleasurable than stuff. This is what I learned along the way.
When I was younger (not so much younger, but a little less wiser), I would walk into homes with unfurnished rooms and wonder, "Why? Why leave this room empty?" 
I used to think a family room/living room looks completely unfinished without a coffee table. And, it's true. It does look unfinished. But sometimes, space for kids to play is more important than a finished look (unless they are game players and there are no toddlers around. Then, a coffee table is more useful than floor space). Sure, you do need a place to put your coffee mug when you're sitting on the couch, but a side table can accomplish that (my coffee mug happens to just get nestled in within the cushions. I never want to bother reaching over to the coffee table!). 
I began to really appreciate open space myself when I moved into a new home. My first home had more of an open concept living area, one section was the family room, another was the dining room. There was no such thing as "rooms." But now, I had rooms that I didn't have before–both a living room and a family room, at separate sides of the home, and a large study. There was so much new space that I was unaccustomed to and I began to simply enjoy seeing them empty and open.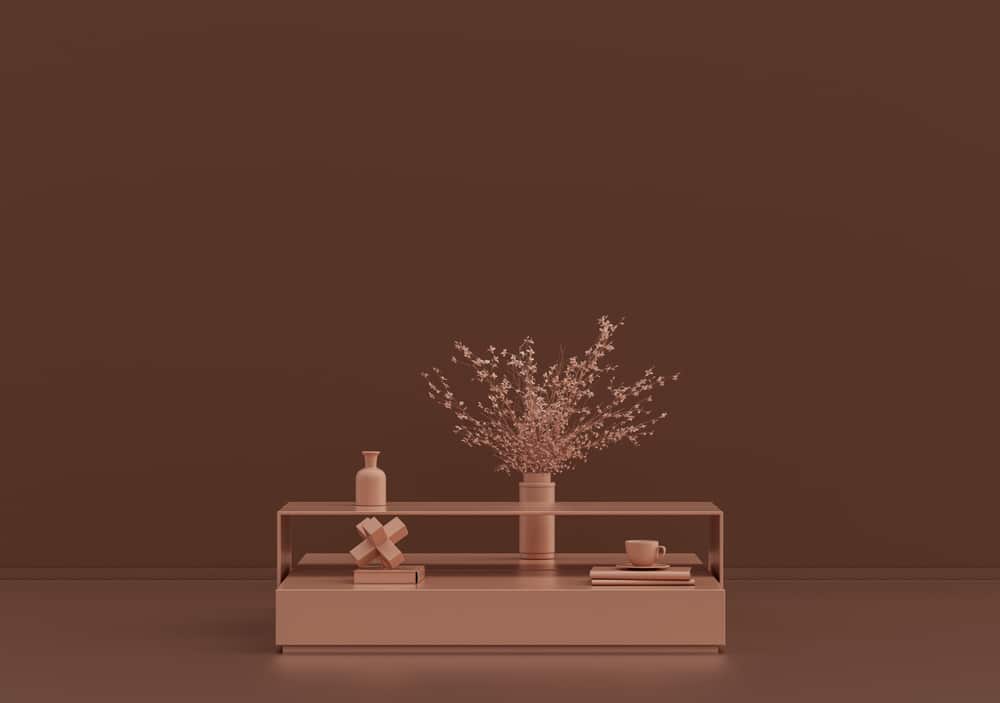 Yes, it's taken me many years to realize that a "fully furnished" life isn't better or happier than a life with space. And while I still need to get rid of a lot of stuff to be truly minimalistic, here are some ways I've incorporated this joy of space into other areas of my home:
First, Get Rid of Stuff
I don't have tips for getting rid of stuff. It takes work and time and thought, but it needs to be done. If you have things that are worthwhile that some else might use, there are lots of free stuff chats that will help you give it away quickly. For more tips on this part of the process, see this post by Shulamis Weil on getting rid of clutter. You may have already accomplished this part if you took part in our 30 day declutter challenge last year.
Be Thoughtful When Acquiring Stuff
Yes, give a lot of thought to purchases. Think, "Would I be happier with this item than the space it takes up?" When you think about items occupying space in your life, they are not as tempting as before.
Being Minimalist in the Kitchen
During perhaps the first decade that I was married, I needed to master everything in the kitchen. And for that, especially for desserts, I needed the right tools. I would walk through kitchen supply stores and my mouth would water looking at all the tools (the tools, not the food!) Today, my mantra is more like "Whatever I can make with what I have is what I will make." I have everything I need to make beautiful meals and desserts, but I no longer own the type of items I'll take out once a year. As far as small appliances, I do not own a toaster oven. And no, I do not own a Betty Crocker, as amazing as it is. No, I do not own a food processor (although I do not recommend this if you make potato kugel). When my original Kitchen Aid and Bosch were on their last legs and I needed new machines, I bought a 7 quart Kitchen Aid to replace them (one machine!). And, newsflash: if you have a larger kitchen, you don't need to fill every cabinet! Having empty cabinets is actually enjoyable!
Being Minimalist in the Toy Closet
Sometimes, you look at beautiful, colorful toy closets with so many organized bins and toys of every single type and dream of a closet like that for your kids. Reality check: Most kids have the top 4-5 toys they play with 80% of the time. The rest, not so much. Also: More toys means more cleanup. Be very selective about what you buy, and don't feel bad about throwing out every so often (not when kids are around).
Have a Very Curated Wardrobe
It's better to buy less things you absolutely love, than more things. Re: Kids. I know many moms who shop like this: Just 2-3 Shabbos outfits and 3-4 weekdays outfits (for a child in pre-uniform stage, a little more). Love every single outfit. I love buying minimal and spending a bit more on outfits I absolutely love; then I enjoy dressing my child in them (and I get my money's worth). The closet also looks so much neater. (I find teenage girls need a bit more.) The only time this is tricky is Chol Hamoed and 3 Day Yom Tovs, but since Yom Tov comes at the beginning of a season, there is usually one outfit from last year that still fits/is long enough. Also: When the season is over, give it away! (Find someone who will appreciate your curated clothing that's still in good condition!).
Never Buy Something Because It's a Good Price
"I wasn't looking for this, but it's so cheap! I should buy it for when I need it in the future." Do not. If you have what you need, don't walk into stores that are having a sale "just to look."
About Saving Things
Some things in life are important to save for memories. I wrote about my system for saving kids projects and other momentos (awards, etc) in this post.
Wait to Get the Item That You Love, Even If It Costs More
Wait for it. Do without until you're ready to purchase that item that you will really love. I'll give some personal examples. I needed a dairy 9×13. I like real things, not disposable. I use my Pyrex's for meat, but I wanted something white for dairy. I could have simply picked one out, any old thing on Amazon. But I said–no, I am not going to buy. I am going to wait until I come across something that I will be excited to use and bring to the table. I am going to use tins until I find something I love. A few months later, Renee Muller lent me this 9×13 to prepare a dish that we were photographing for Best of Kosher. I loved it so much, I ordered one for myself. Yes, it's pricier than a Pyrex. But I only needed ONE for all those Mac & Cheese/Stuffed Shells/Lasagna nights. It will be my ONE dairy 9×13 that I enjoy using for years to come.
FOR EXCLUSIVE CONTENT AND A PEEK BEHIND THE SCENES, MAKE SURE TO JOIN OUR WHATSAPP STATUS HERE. JOIN OUR WHATSAPP GROUP AND WE'LL LET YOU KNOW WHEN A NEW POST IS UP!