Use this tried and true recipe—and nobody will believe that you used spelt flour!
I casually mentioned to my sister that I was trying a new spelt challah recipe one week after the previous attempt failed miserably. She told me to stop searching because she'd had the best spelt challah the week before made by her son's mother-in-law. When the batch I was trying didn't turn out great, I asked her to get me that recipe. And I've been making it since. Mrs. Marmorstein was happy to share it with all of the Between Carpools audience, so now you can all enjoy the fluffiest and most flavorful spelt challah you've ever tried!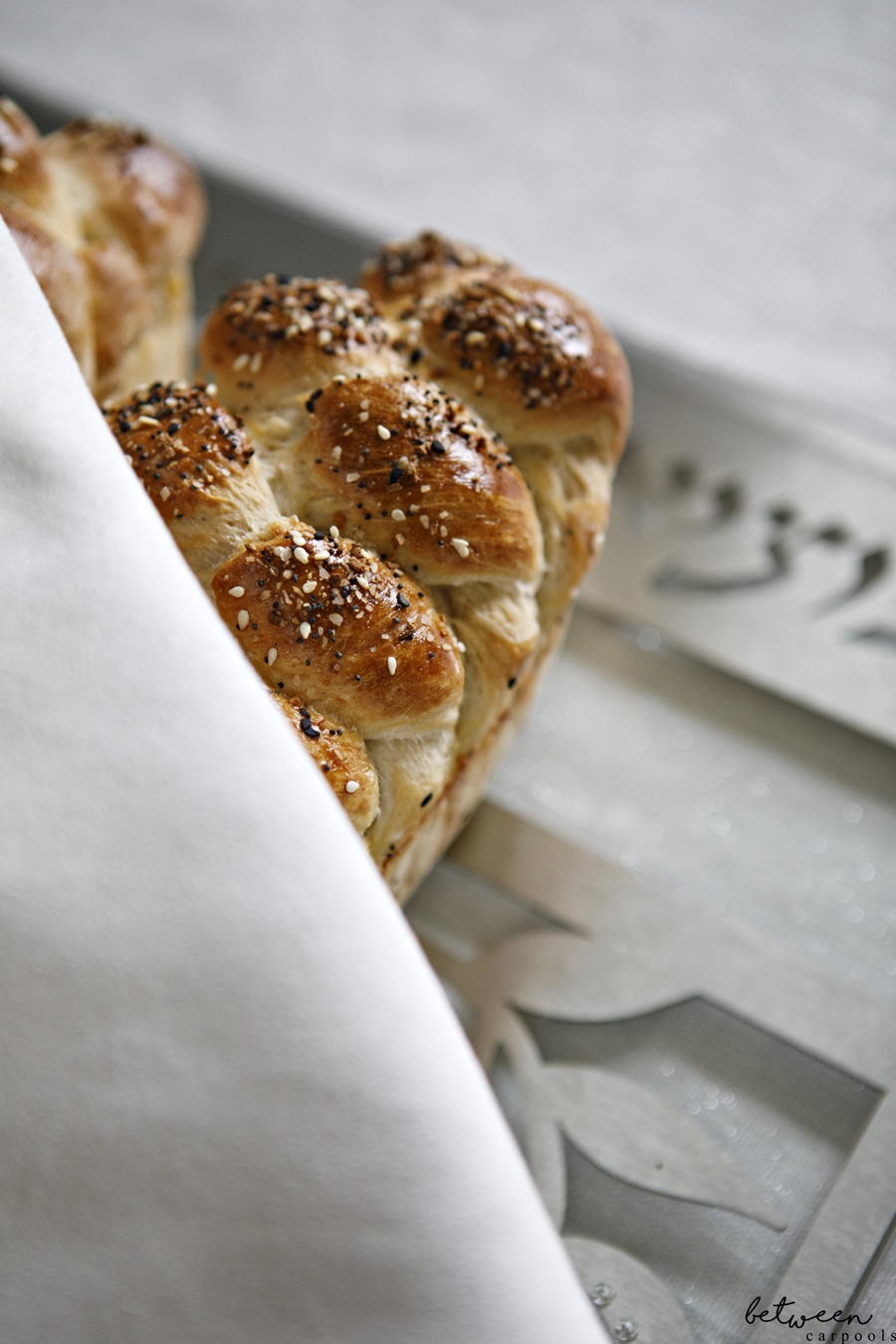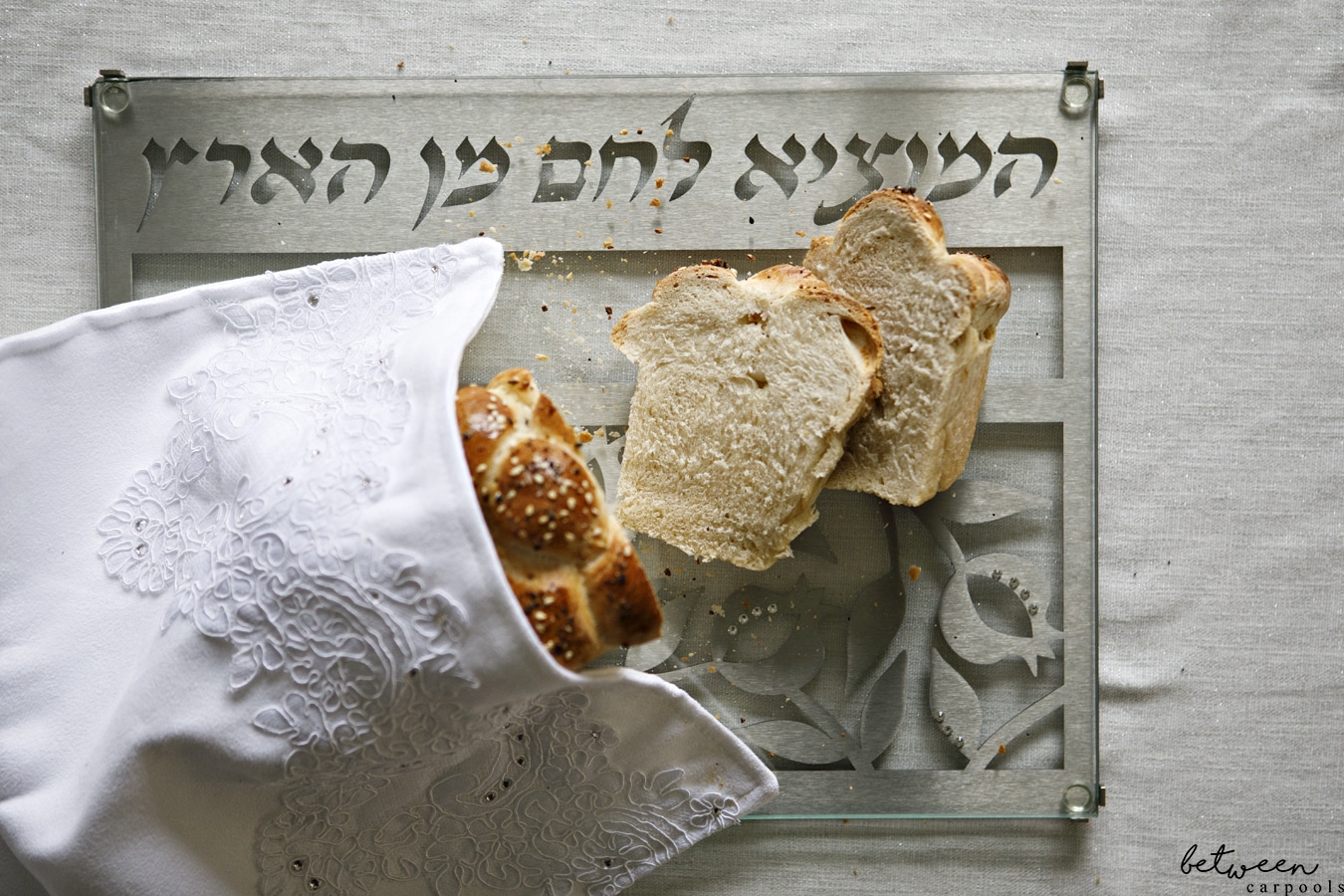 The Best Spelt Challah Recipe
Ingredients
15.5 cups of white spelt flour (that's 2 kg plus 2.5 cups and a bit less than 5 lbs)
5 cups very warm water
¼ cup sugar
3 tablespoons sea salt
3 tablespoons dry yeast
¾ cup oil
Instructions
Put 1 cup of water, yeast, and sugar in a mixer bowl. Let proof until bubbly and foamy - 5 to 10 minutes.
Add the rest of the water.
Slowly add most of the flour.
Add the salt to the remaining flour, mix well and add to the mixer.
Add oil and mix for an additional 10 minutes.
Set dough aside to rise in a clean, greased bowl and cover (or just use a clean non-scented garbage bag like I do). Let the dough rise for an hour and knead it down until there are no air bubbles.
Take challah, braid and then let rise for an additional hour.
Preheat oven to 350⁰F. Brush with egg wash and add topping of your choice. Bake for 40 minutes.
For more challah recipes and tips click here.