If a mom can't get her kids to fall asleep, what else is she supposed to do?
If we were sitting in a physical room right now, and I'd asked you how many of you have heard of melatonin, I'm guessing all hands would go up.
And if I'd asked how many of you have taken or given melatonin, I'm pretty sure most hands would be up.
But if I asked you what melatonin looks like, I bet you'd be thinking of a nice little bottle that has the word "MELATONIN" printed in thick black letters and comes with little pills or gummies inside. And I'd say: uh-uh-uhhhh. Not so fast, my dear.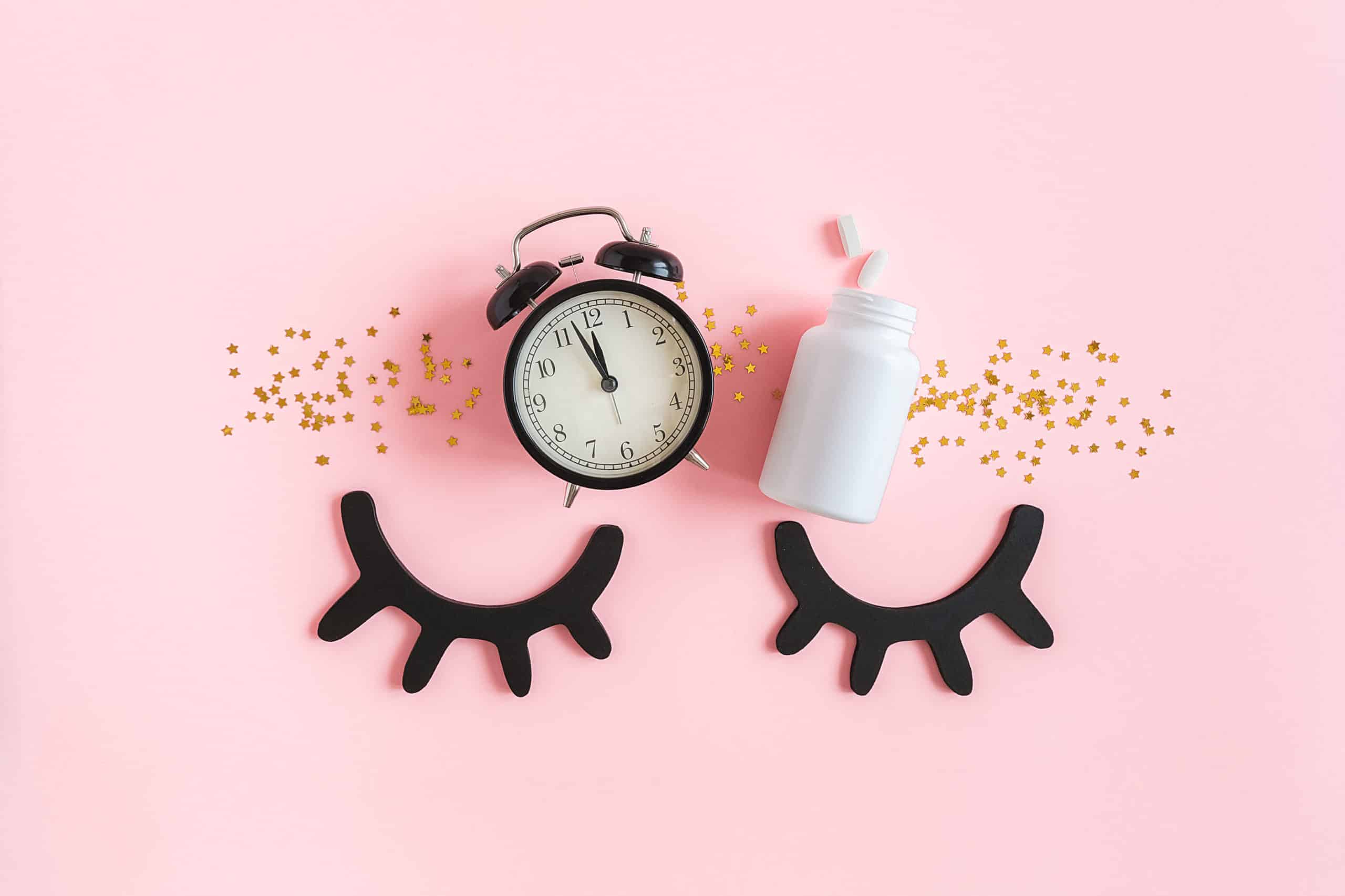 What is melatonin?
Plain and simple, melatonin is a hormone. 
So: what is a hormone? A hormone is a chemical substance that the brain releases to tell the body to do something. (Science lesson over now, kay? You can pay attention again) 
And, melatonin tells the body to do a whole host of tasks, including optimizing your body for sleep.
Whose bodies make melatonin? Everyone's.
Who needs melatonin? You got it: everyone.
And… who's deficient in melatonin? Well… quite nearly no one. There have been some studies that point to a deficiency in melatonin for those on the autistic spectrum, but aside from that specific group, we all have the ability to create the melatonin our bodies need for us to
Fall asleep

Stay asleep

Sleep well
I've got hormones, how 'bout you? 
I've got melatonin, you've got melatonin… So what's the difference between the bottled little tablets or gummies and the stuff that our brains send racing through our bloodstream?
Well, let me answer that by asking you this: what's the difference between thyroxine (the name of the T4 thyroid hormone) and synthroid? What's the difference between oxytocin and pitocin? What's the difference between human insulin and synthetic insulin?
And then let's take it a step deeper: what's the difference between synthroid, pitocin, and synthetic insulin as a group, vs. the melatonin you purchase at your local health food store or grocery?
There are a few differences: 
The first group of synthetic hormones mentioned are used

when there is a deficiency

of that hormone within the body to affect the outcome needed vs. melatonin is used even when the body is capable of producing the hormone.

The first group of synthetic hormones are

FDA regulated, measured, given by prescription only, and dosed properly

vs. melatonin is treated as a "natural remedy" and is available for purchase over the counter – even though it is also a hormone, and one that plays a role in puberty.

The first group of synthetic hormones are only available to the public after being

tested for efficacy and screened for potentially problematic outcomes

vs. melatonin which, in addition to the fact that it is not dosed, FDA regulated etc., also does not have any true studies that prove its efficacy and

safety (which means that, no that bottle of melatonin in the store is not proven to be safe – you can read more on that HERE.)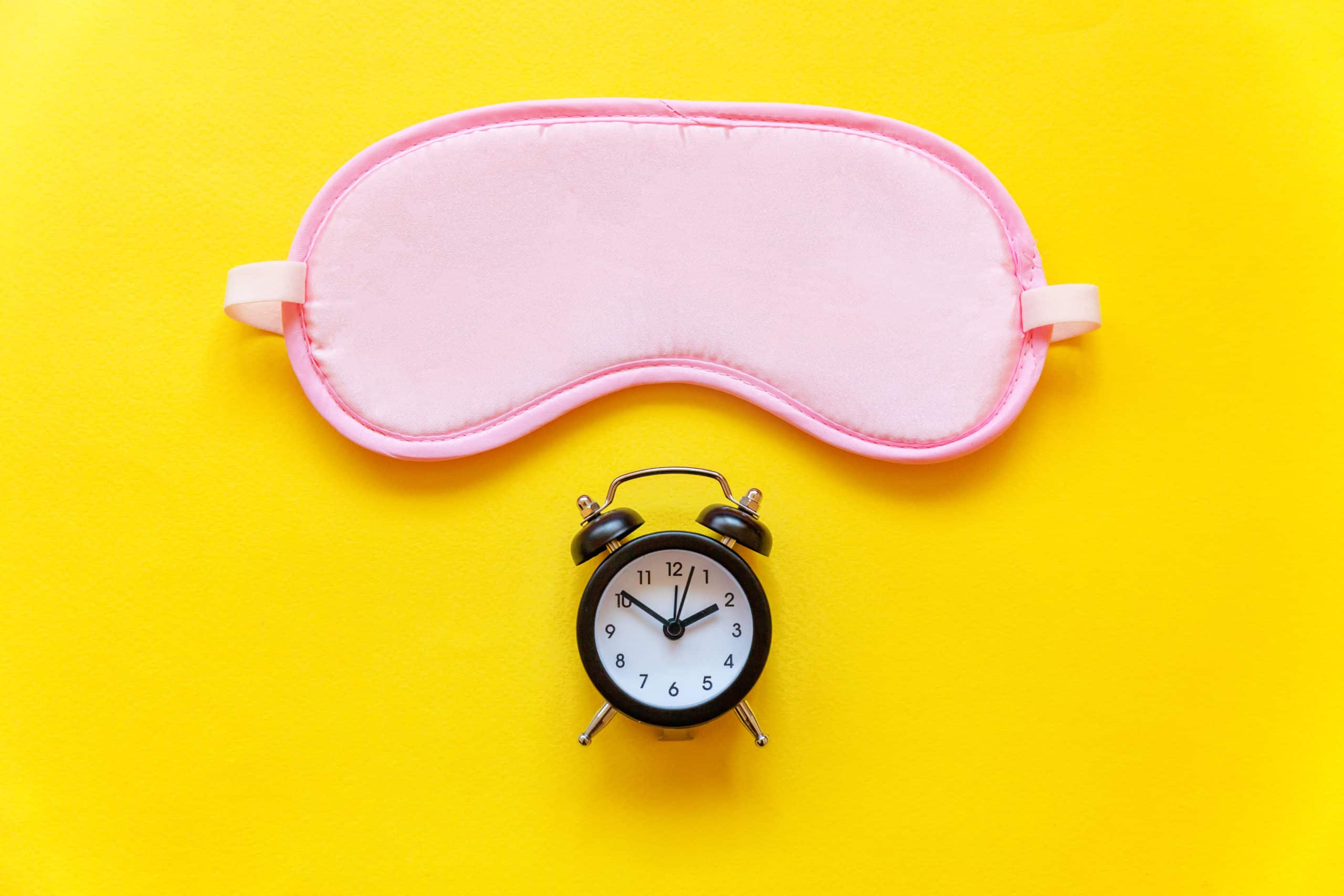 How to fix the problem without melatonin
When children (or adults!) struggle with sleep, the problem is not their ability to produce melatonin. They can make enough melatonin just fine, thank you very much. The problem usually boils down to one of three things (or a combination of some or all):
Lack of sleep hygiene preventing optimal melatonin levels

. 
Could there be something causing a problem with your/your child's melatonin levels?  Yes, yes, and yes! But giving synthetic melatonin is putting a band-aid on this (and may also teach the brain to stop producing its own melatonin – not a good idea). 
Set your child (or yourself) up for sleep success by setting the stage for sleep by removing all screens from the hour or two before bedtime, having a bedtime routine, having a cool and truly dark (like the type of pitch-dark that you get in a blackout!) sleeping environment.
Not having the tools

to calm down their brains and bodies to go. to. sleep. (This tends to be more common with particularly bright and deep thinking children/adults). 
When children are very active mentally during the day, it can be hard to relax the mind – as well as the body – to allow sleep to come. Help your child relax her body with guided relaxation – either one that's pre-recorded or by guiding your child through a full body relaxation yourself. 
If your child (age 3-4 on up) has struggled with falling asleep for a while now, he may not believe that he can fall asleep (and the melatonin has been acting as a placebo!). Teach him about how his body works, so that he understands that he can fall asleep. As you're going through the bedtime routine, talk about how his brain and body are getting ready for sleep. And, most importantly, you need to believe that he can fall asleep on his own, as well. (Did I say enough here to convince you yet?)
And, particularly with older children, teens, or adults who know the negative effect of not getting the sleep they need, oftentimes they become stressed when they can't fall asleep – for fear of what tomorrow will look like. Ironically, it's that very stress that prevents sleep from being able to come! 
Some relaxation (mentioned above) will help, but so will letting go of control. Recognize that ultimately, we can only do our hishtadlus in any given situation, and the rest is up to Hashem – both falling asleep, as well as how much energy we have during the next day. If you've done everything you can to help yourself fall asleep, and sleep is still not coming, experiment with letting go of making yourself fall asleep, and just allow yourself to relax. You can visualize yourself in Hashem's hands, or visualize Him sending you sleep, without you needing to make it happen.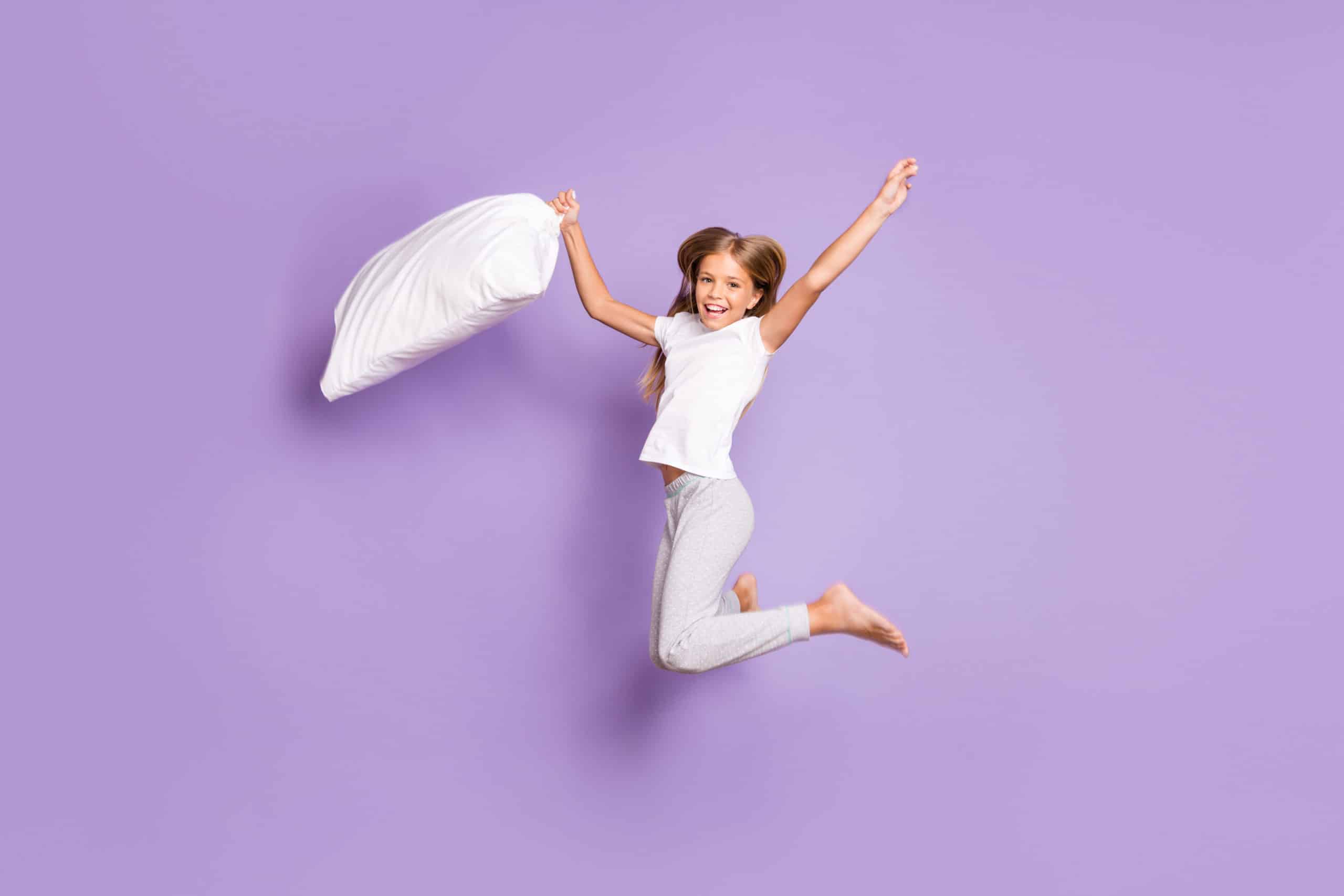 It's behavioral

. 
All of our children need to have love, security, attention, and some level of control over their lives. Different children need different amounts of each, and some are, by nature, more "needy" than others. 
When our children don't get these emotional needs met in positive ways, they will seek out ways to get them in the easiest ways they know, which, unfortunately, often end up being negative, and also usually end up happening during pressured times of the day: the morning routine and bedtime.
If your child is seeking out that control, security, and attention/love during bedtime (especially if it's in a negative way, ie by being yelled at, consequenced, etc.), the best way to ensure that they fall asleep easily is to BOTH:
Give them the love/security/attention/control they need during the daytime – before you hit the time they're supposed to be going to sleep.

Remove that attention/control/etc. from the bedtime/evening situation.
Here are some ideas of how to give your child what they need during the day (for a variety of ages):
Small silly choices: if it doesn't matter to you, let them choose. What she wants in her hair, which shoes he wants to wear, what clothing/pajamas to wear today, you brush his teeth first or he does, choose which book for bedtime, walk fast or slow, hold him or hold his hand, etc. Any place that you can turn a command (put on your pjs!) into a choice (which pjs do you want to wear tonight?), let him take control there.

Asking advice. It may sound funny to ask your child for advice, but when used in an appropriate scenario and structured properly, it can help a child feel that you're confident in him/her and also give some control and attention. Here are some examples:

(for an older child) "Shany, can you help me out with this? I know you love making fancy lunches for yourself, and I love that you're able to put together lunches that you'll enjoy. Sometimes the process ends up starting really close to bedtime, and you end up either being rushed or not getting enough sleep to be able to wake up refreshed the next morning. What do you think a good solution for this would be?"

(for any child) "Moshe, what do you think: the baby's throwing all of his sweet potatoes on the floor! What do you think he would want to eat today?"

(for a younger child) "Hmm… what do you think we should do, Chava and Shimmy: there is only one mango left and BOTH of you want to have it! What is a way that everyone can get something they like?"

Meaningful moments. If you can give each child special time with you/your husband daily, you're a superstar. For most of us, though, finding that time every day can be difficult, and that's where meaningful moments come in. Simply noticing your child ("I see you're playing with blocks now, Yossi"), giving a random hug, pat on the back, kiss etc. just because, or grabbing a minute to whisper something that you appreciate about them in their ears.
Simultaneously, create appropriate rules/guidelines about what you expect in the evening, including when bedtime routine starts, when lights go off, and after which point they need to stay in bed and/or you will not go to them anymore. Remember that just making rules won't mean they're actually going to be followed; it's up to you to follow through and enforce the guidelines you've put into place. When changing a habit, it is also often helpful to reinforce the change for your child with small, appropriate, and immediate rewards and consequences when you're just starting out.
Editor's Note: Some children take melatonin under dr. supervision or on occasion. Consult with your own medical professional on whether occasional use is fine for your child.