Do you need a grab and go solution for breakfast or a midmorning snack? 
My friends and I have been working a while to find the perfect consistency for our Acai Cups. The challenge? We don't eat them fresh. Rather, we grab them in the morning to enjoy at the time of our first break in school, about 2 to 2 ½ hours after leaving the house in the morning. This recipe was created to be frozen…and then thaw slowly so they reach that perfect consistency a couple of hours later. Just add your toppings and enjoy! 
You can buy acai in the freezer section of most supermarkets. I got these in Target. Orange juice makes for a sweeter acai "bowl" so you can substitute half with water if you want it less sweet. There is no banana in this recipe.
You can get the to-go cups we used here.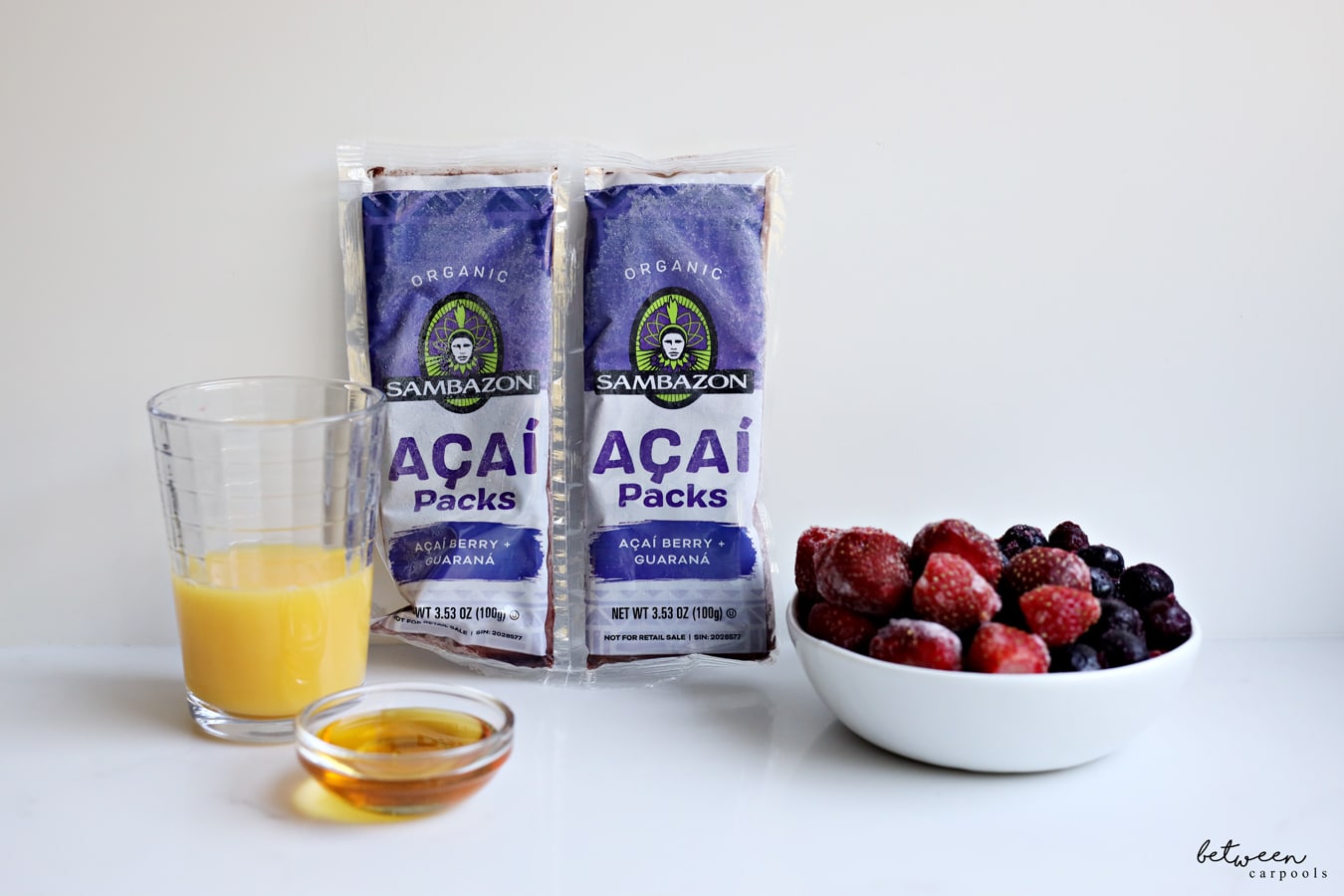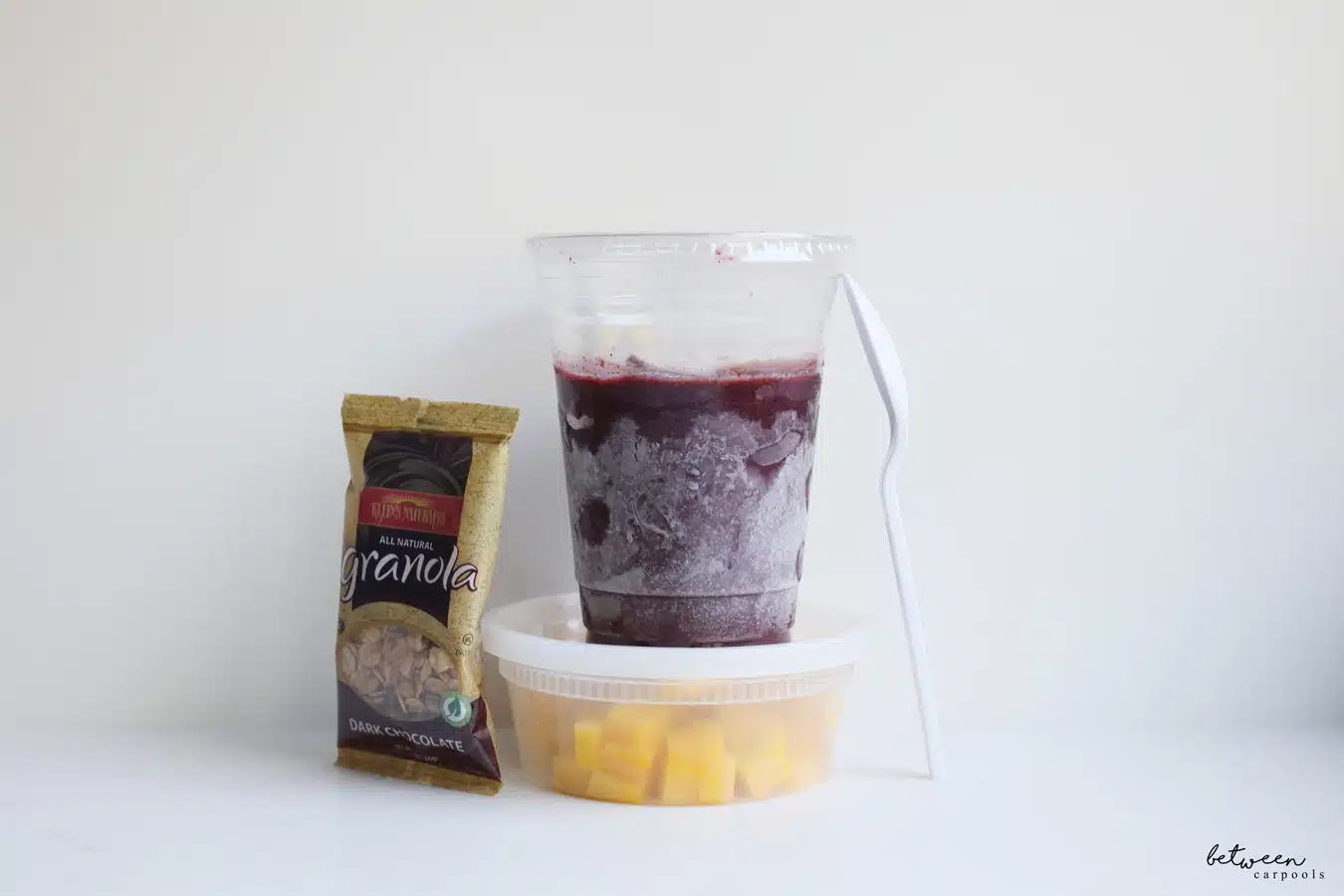 To-Go Acai Cups
Ingredients
1 acai packet, thawed at room temperature or soak under warm water for 1-2 minutes
½ cup blueberries
¾ cup strawberries
2 tablespoons honey
⅓ cup orange juice
Instructions
Place acai packet, blueberries, strawberries, and honey in the blender. Slowly add in the orange juice as you blend it. It should be a thick consistency. Either make one large one, or divide into 2 smaller cups. Don't forget to leave room on top inside the cup to add toppings.
Freeze. Remove 2 hours before eating.
For Dairy Acai bowls, click
here.
For more to-go lunch ideas. Click here.