Serve this charcuterie board for Shabbos lunch along with the cholent and salads and they'll run to the table.
Traditionally, the word "charcuterie" refers to different types of preserved meats. We loved the concept (variety is fun!), but wanted a version that was more family-friendly and perhaps more budget-friendly too. It's really fun for everyone to choose what they like.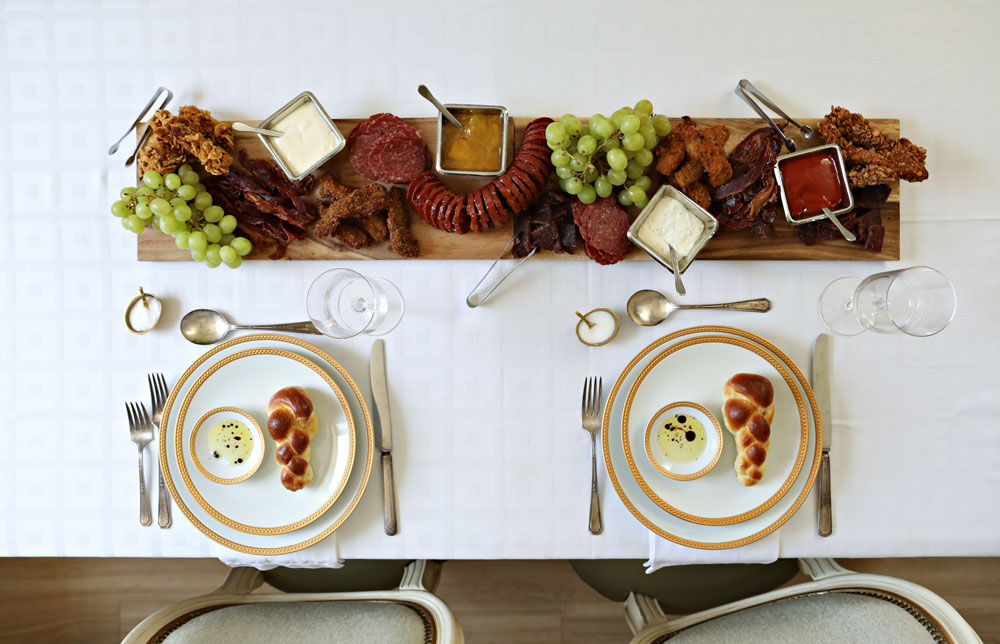 And when it's all on the board, even your picky kids might become open to trying something new. What's on the board?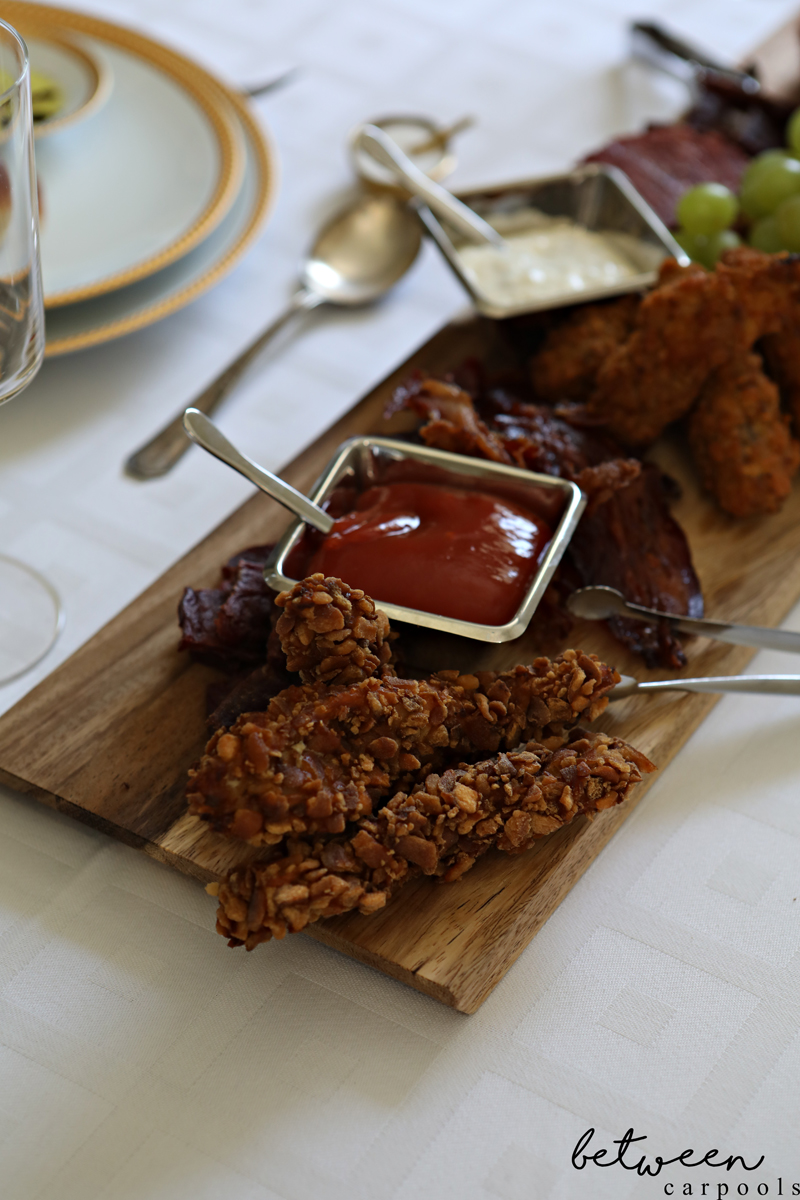 * Four different types of schnitzel; ours are from Mike's Chicken Crunchers.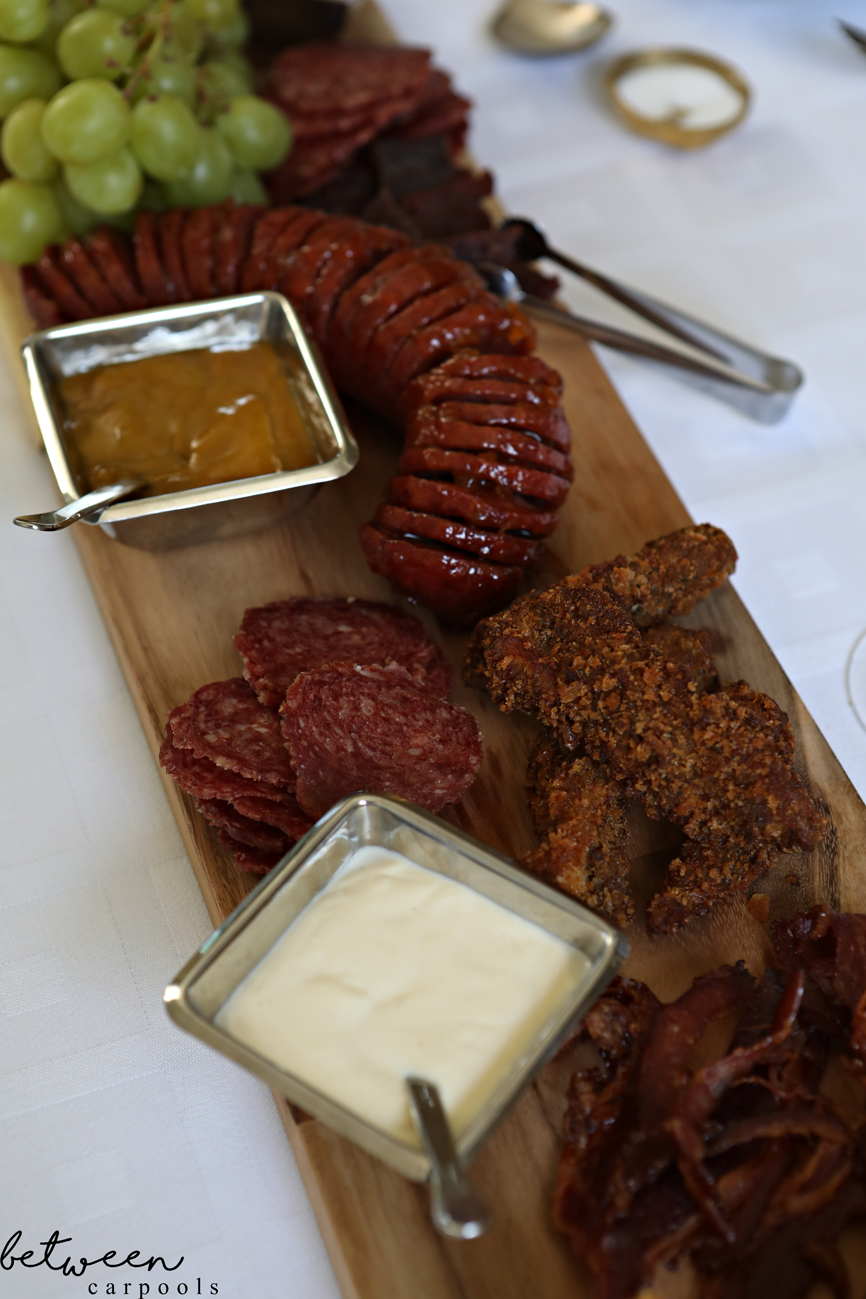 * Hard Salami; we have instructions on how to make hard salami here. We also have a recipe for salami chips here.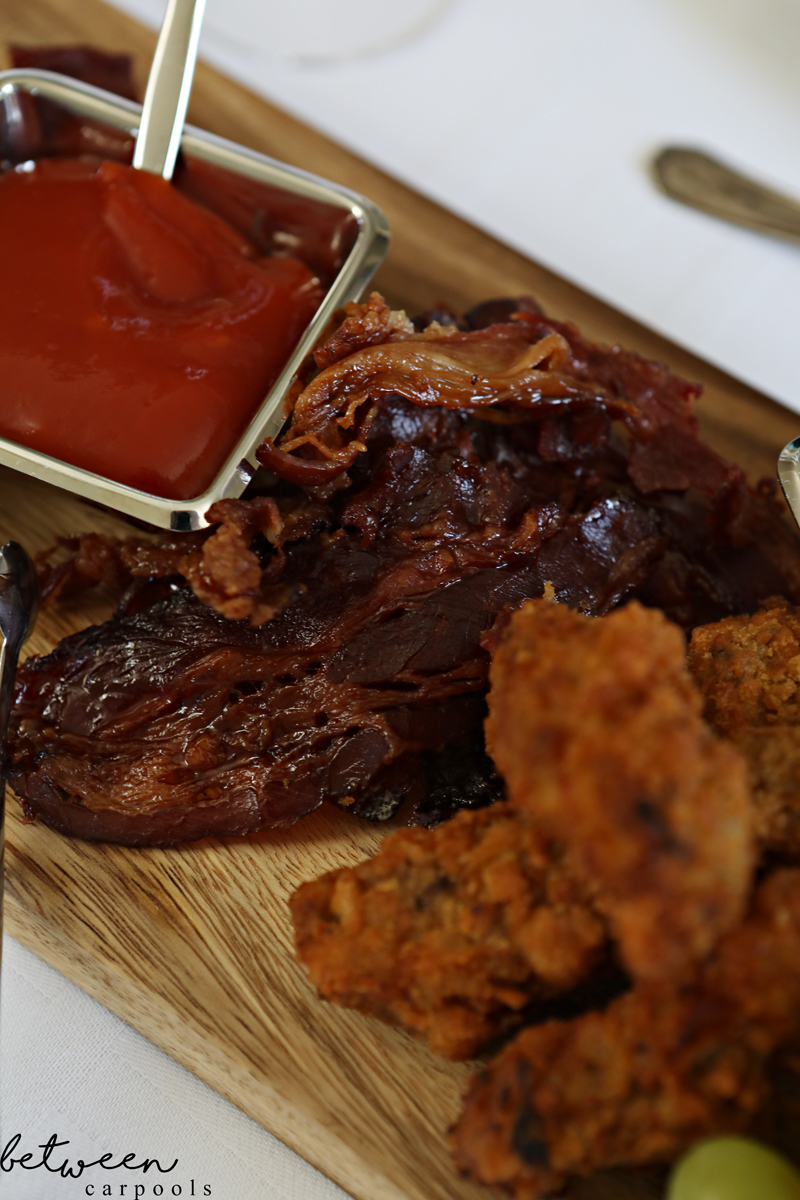 * Candied Facon; we have a recipe here.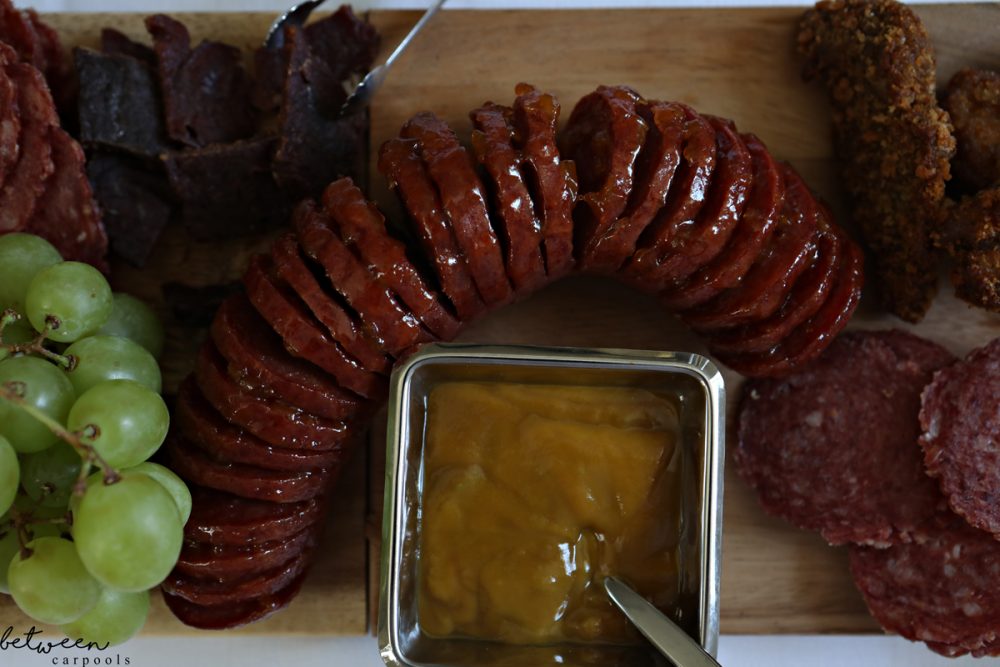 *Hasselback Salami; the original recipe is from BUSY in BROOKLYN. Slice the salami almost all the way down (you can use two skewers to guide you from cutting it all the way through) and top with your favorite sauce. Bake @ 400ºF for 45 minutes. Chanie from BUSY in BROOKLYN uses apricot jam, spicy brown mustard, a little brandy, ketchup, and brown sugar.
* Beef jerky; we have recipes here.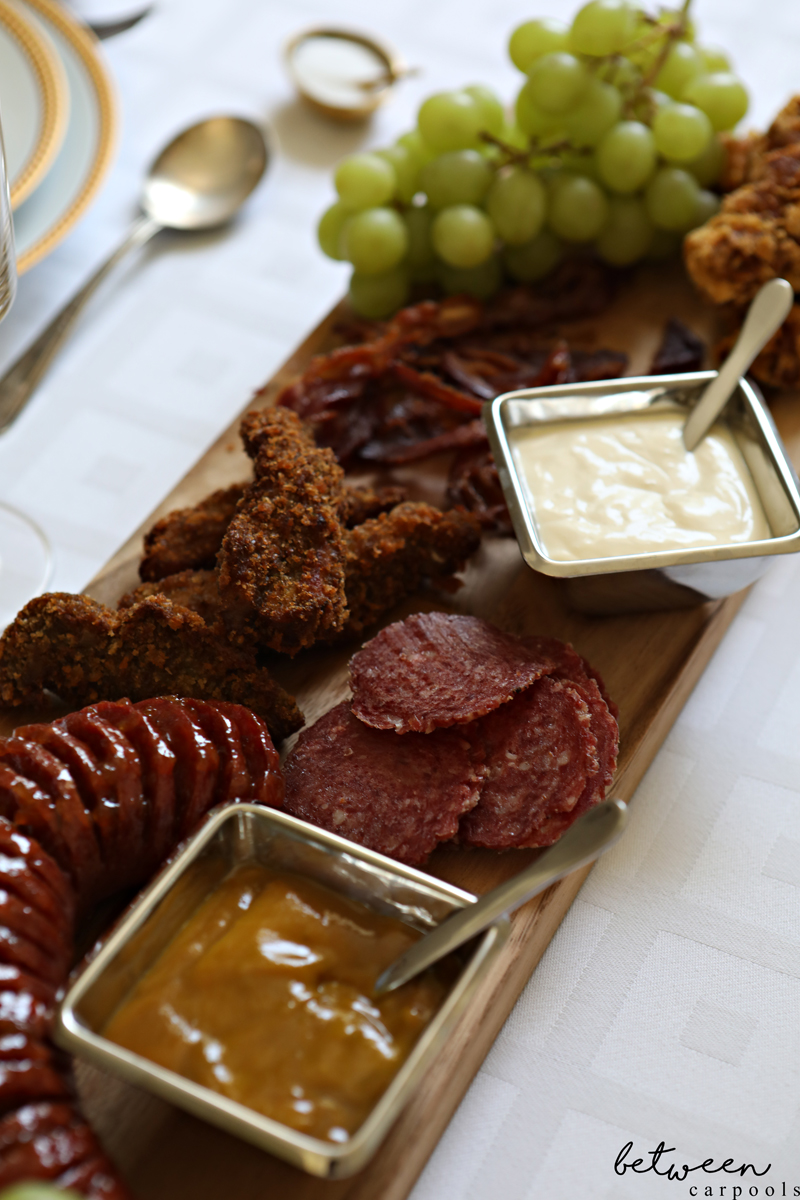 **Add grapes for color and lastly, add dips! These dips came with our Chicken Crunchers (Buffalo Sauce, Creamy Ranch and Chive, and Garlic Mayo), and we added Bone Suckin' Mustard.