These oatmeal cookies have been my kids' favorite breakfast treat during lockdown. (And guess what moms of allergic kids–there also happens to be no eggs or nuts!). All it takes is one bowl and about six minutes. 
Everyone loves Quaker oatmeal cookies, but with a couple of sticks of margarine and the need to take out a mixer, I get hesitant. Rather, this is the oatmeal cookie that's the go-to nowadays in our house. They're just as delicious and you can make them as wholesome–or not–as you like. I've made these with both white flour and white whole wheat flour, and honestly, the kids really didn't know the difference. I've also used both coconut oil and regular oil. If you want to try to substitute the sugars for unrefined versions, I haven't tried that, but you're welcome to try. These substitutions, of course, don't make a cookie healthy or light, but it does make it feel like a little bit of a better choice. 
It takes about six minutes to get out all the ingredients and mix them together, which is another reason why I love this recipe. Just dump all the ingredients in the bowl.
Just make sure to use that cookie scoop, it's the easiest way to get this cookie dough onto the baking sheet.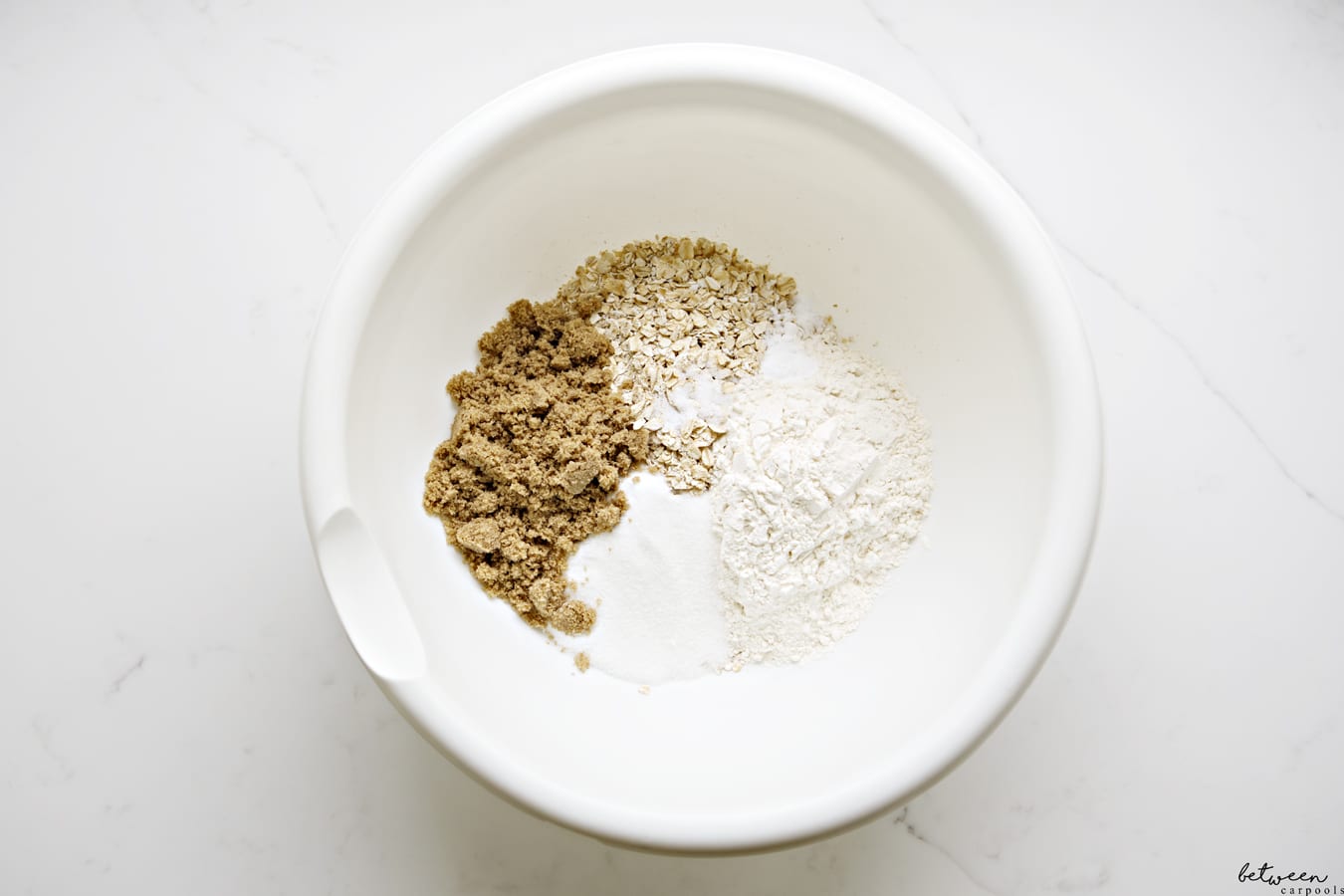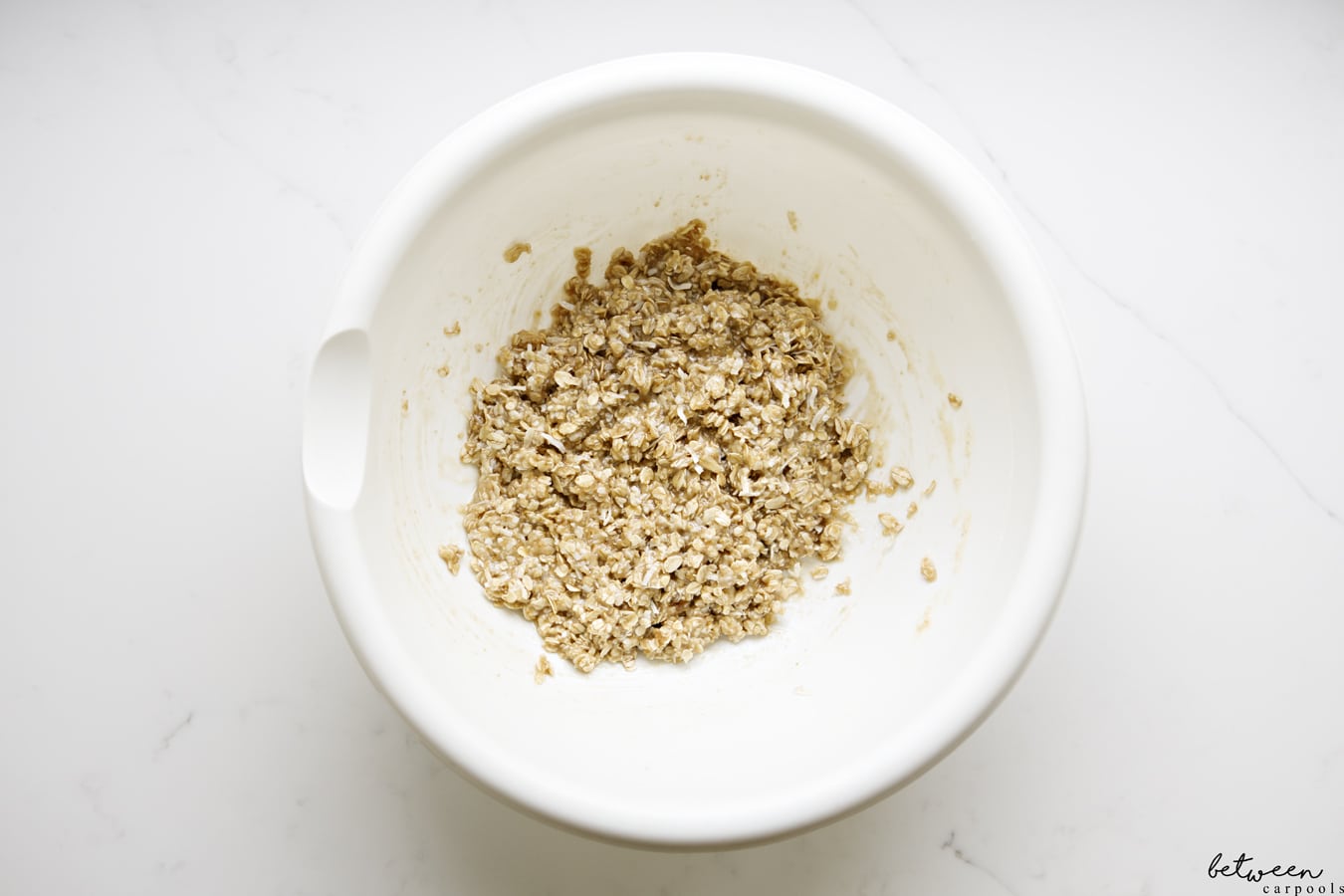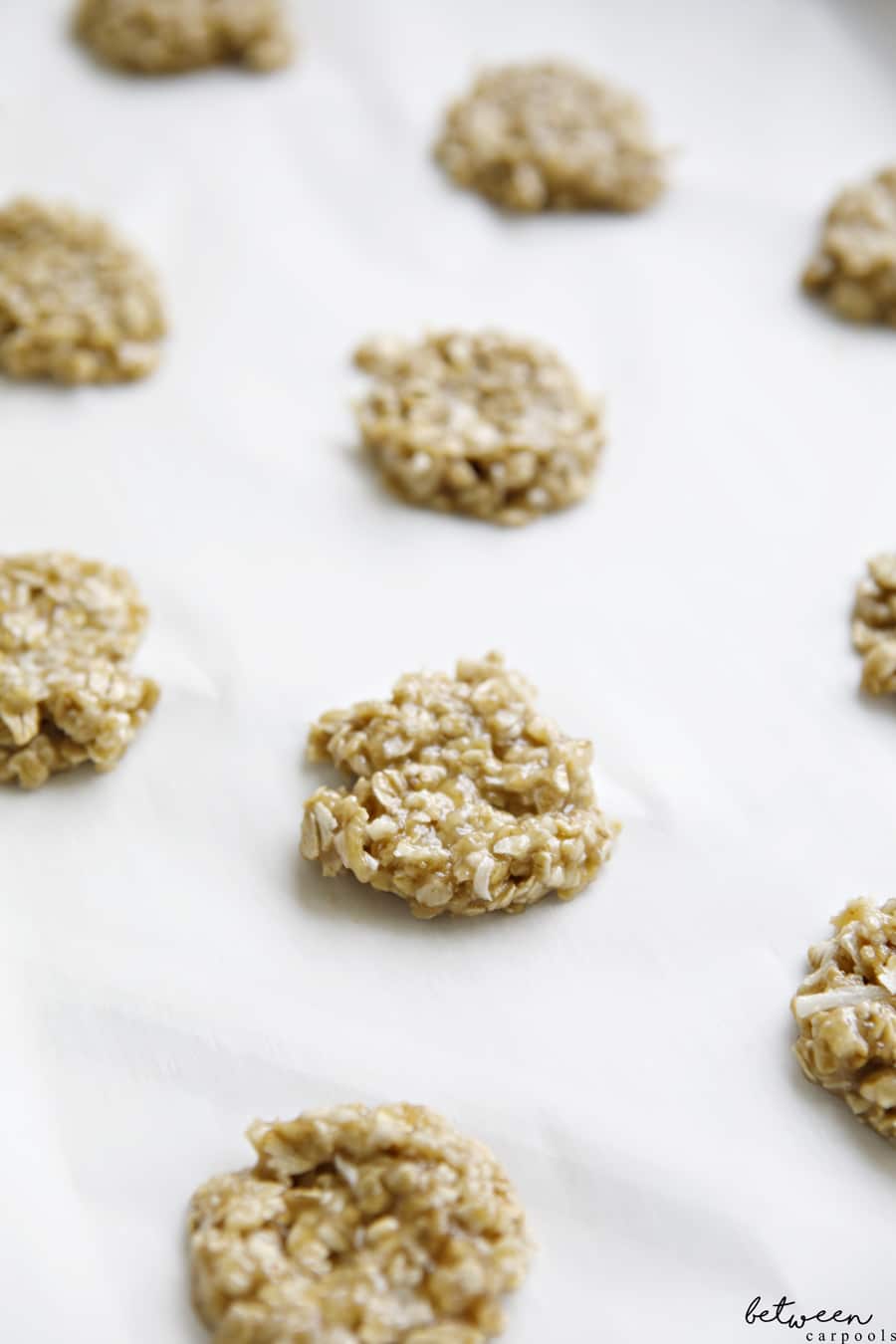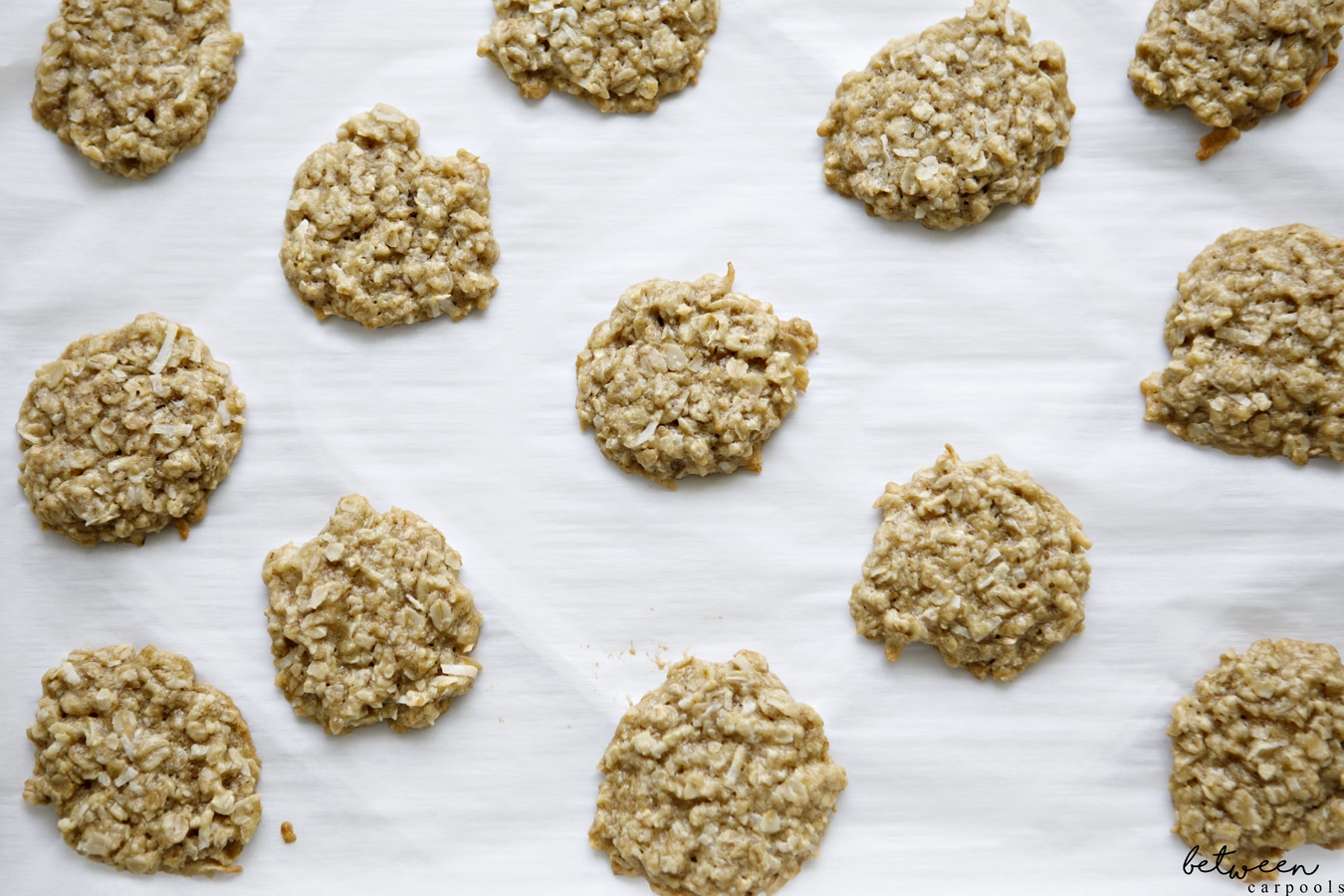 Kid Approved Healthyish Oatmeal Cookie
Ingredients
1 ½ cups quick cooking oats
¾ cup flour OR white whole wheat flour
¼ cup sugar
½ cup brown sugar
¼ teaspoon baking soda
¼ teaspoon baking powder
A nice pinch of salt
1 teaspoon vanilla
½ cup oil OR coconut oil, melted
6 tablespoons milk (any type/ soy milk fine)
½ cup unsweetened shredded coconut
Instructions
Preheat oven to 375⁰F.
In a bowl, combine oats, flour, sugars, baking soda, baking powder, and salt. Add in vanilla, oil, coconut, and milk until you're comfortable with how the cookie dough is binding. Mix in coconut.
Using a cookie scoop (I used a 1 tablespoon scoop), scoop dough onto a lined baking sheet. Press down slightly with your palm. Bake for 8-10 minutes, until golden brown at the edges and lightly golden on top. The cookies will be very soft when they first come out of the oven. If you like them crispier, you can bake for 10-12 minutes. Let cool for a couple minutes, then you'll be able to pick up and enjoy!