These rolls are so easy to prepare, can be made with whichever flour you want and are loved by kids! What more can you ask for?
This dough works with any type of flour, but use some white flour for best results. I've done half white, half whole wheat, or half spelt. Each batch of rolls came out delicious.
 For easy shaping, roll out the dough and cut out circles using a glass. Use the bits that are leftover in between the circles and tuck them under the rolls. They'll give them extra height and after baking you'll love breaking off those pieces of fresh delicious goodness.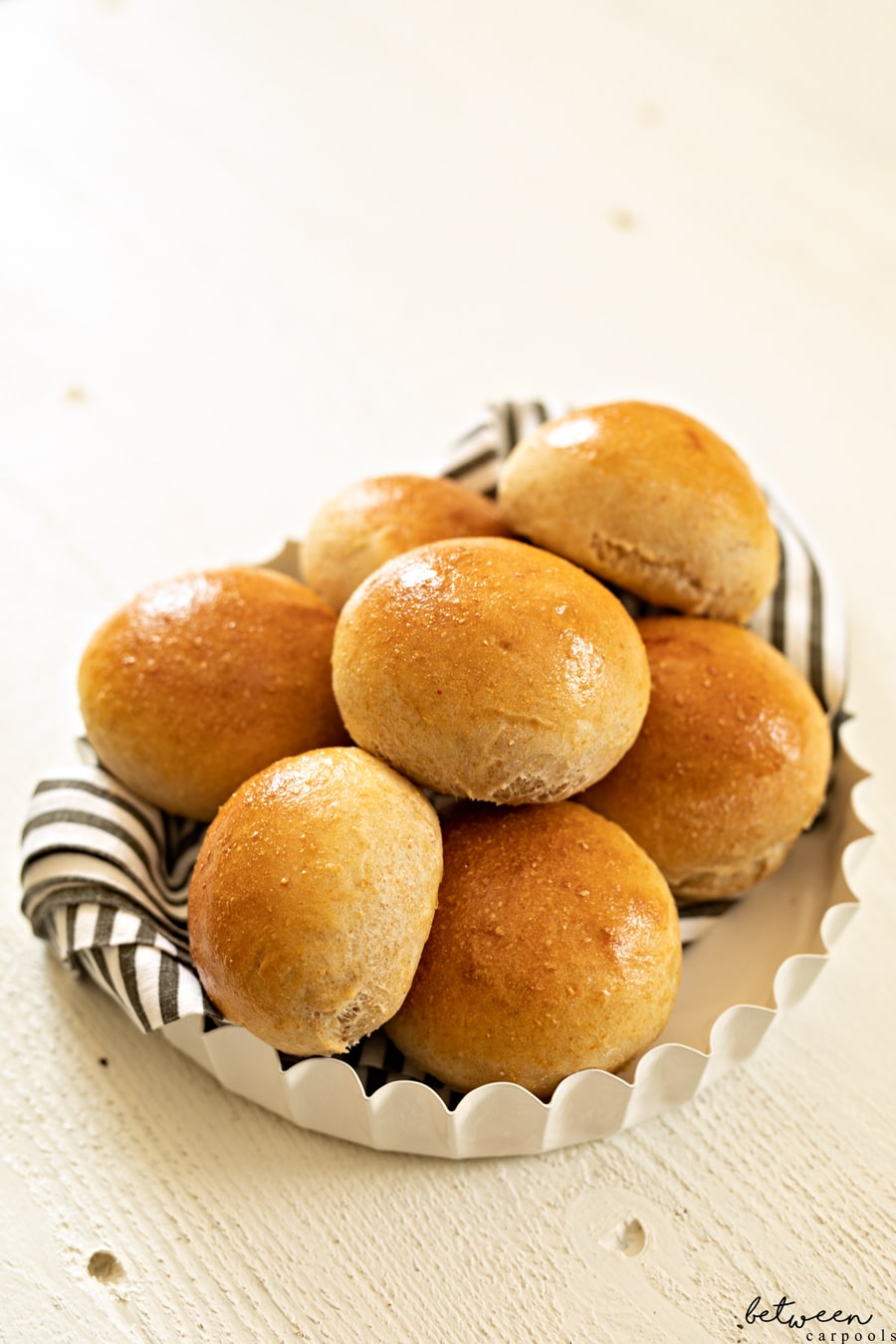 The Easiest Whole Wheat Rolls
Ingredients
2 ½ cups warm water
2 tablespoons dry yeast
3 cups apple juice or soy milk
¼ cup sugar
12 cups flour (see notes above for choosing a flour)
2 tablespoons salt
⅓ cup oil
1 egg, beaten, for egg wash
Instructions
In the bowl of an electric mixer, dissolve yeast in water. Add juice and sugar. Add flour, salt, and oil, mixing on low speed for 5-10 minutes. Let dough rise for 1 hour, form rolls and let rise another ½ hour. Preheat oven to 350ºF. Brush with egg. Bake for about 30 minutes, until golden brown.
 Do You Like Fresh Bread at Your Break-the-Fast Meal?