Some people love an argument. They find joy in having those debates and "discussions." Others have a short fuse or just end up arguing with you when you really never intended. 
Do you find yourself in these situations occasionally? Don't like how you get pulled into these kinds of argument? Here are three quick tips to help you out.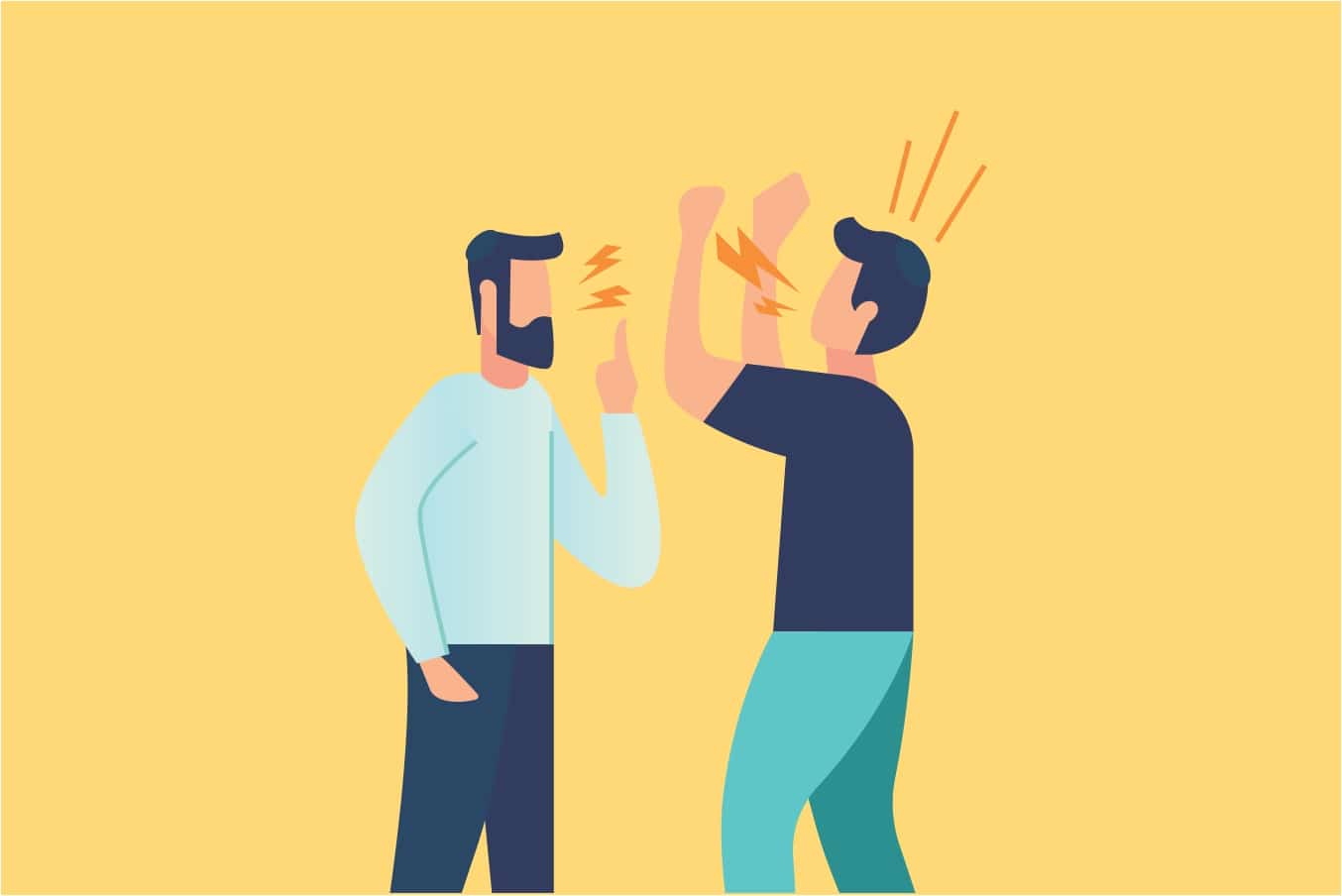 When someone starts complaining about something that makes zero sense, your first instinct might be to go on the defense. For example, is your child complaining that you never ever make supper the way they like, or is a spouse complaining that they are helping so much? Instead of being defensive (i.e. Yesterday we had pasta and you love that or, or Helping? The past 2 days you were so busy the kids didn't even see you), STOP. Take note of why are they complaining. It's possible they just want appreciation (Oh, thanks for helping me right now, I appreciate it.) or their complaint is really about something else (Do you not like that dinner is served so late and you are hungry?). Yes, it is work on your part not to get defensive, but if you think about wanting to avoid an argument then it's worth your while to diffuse it before it even begins. 

What about if you are in the middle of an argument? You moved into the stage where there is a back and forth. STOP. Say something like, "I need to think about it, let's not argue" or "Let's continue this when I'm calmer and I can think." You know that "sage" advice, "Don't go to sleep angry at your spouse?" Well, they were wrong. Go to sleep. In the morning everything seems lighter and you can view things with a fresh perspective. Don't continue arguments with teens, spouses, siblings. Stop before it gets worse. Gather your thoughts and figure out if it's worth delving back into this. You can either decide it's not worth arguing, or you can push off the discussion until you are both calm enough to talk about it rationally.

What about if someone calls you yelling and arguing and you don't know what hit you? STOP. Give that person a chance to calm down, so they don't embarrass themselves unnecessarily. Make up any excuse to diffuse the mood, i.e.  "I hear what you are saying, I feel so bad but I just have someone waiting for me, I need 2 minutes and I will get right back to you." Reassure them that you are taking it seriously. You will talk about it right away because they are upset. Do whatever you need to do so to give them a chance to pause. Say you need to get something from the mailbox, you need to hang up on the other line…whatever it is, take that break. While the other person calms down, think carefully, "Is there anything practical that can solve that issue?" Call back that person who is now hopefully calmer.
Tried these methods out? Tell us what you think.