And it's so delicious, our children wanted doubles. 
The only thing you need to do is make sure you have the ingredients. 
frozen strawberries
store-bought granola
vanilla ice cream
lotus butter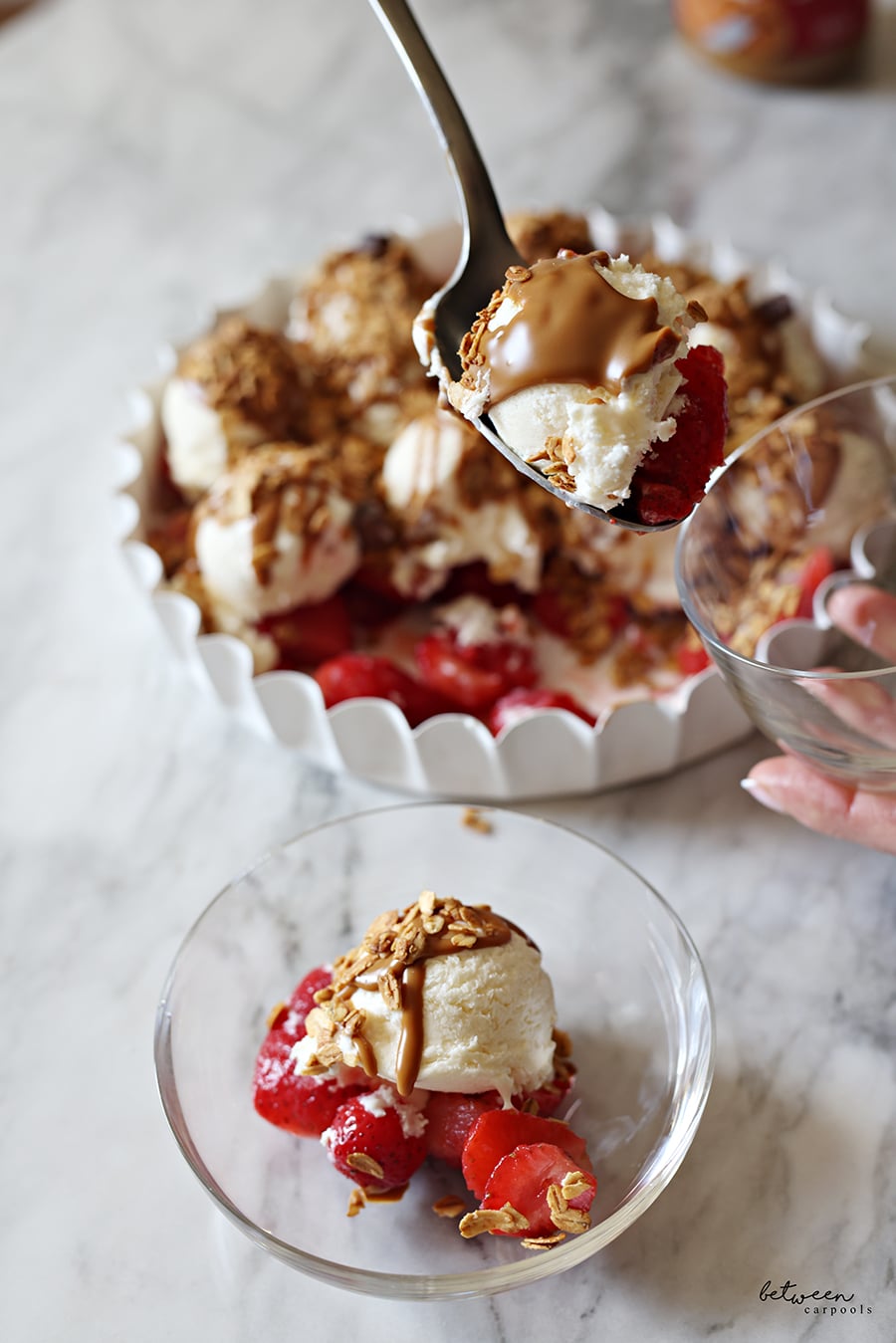 When we got this recipe from the Uhr sisters, we have to admit we were a bit skeptical. Didn't seem like such a big deal. The truth is, we were pleasantly surprised. Everyone at our Shabbos table liked this dessert so much, they went looking for leftovers on Sunday.
The beauty of the recipe is that there is no prep involved, really. Sure, ideally you should slice the strawberries and have them ready in the fridge. But, life doesn't always allow for prep. And this recipe is forgiving. If you forget, you are not left without a spectacular dessert. 
But, back to that.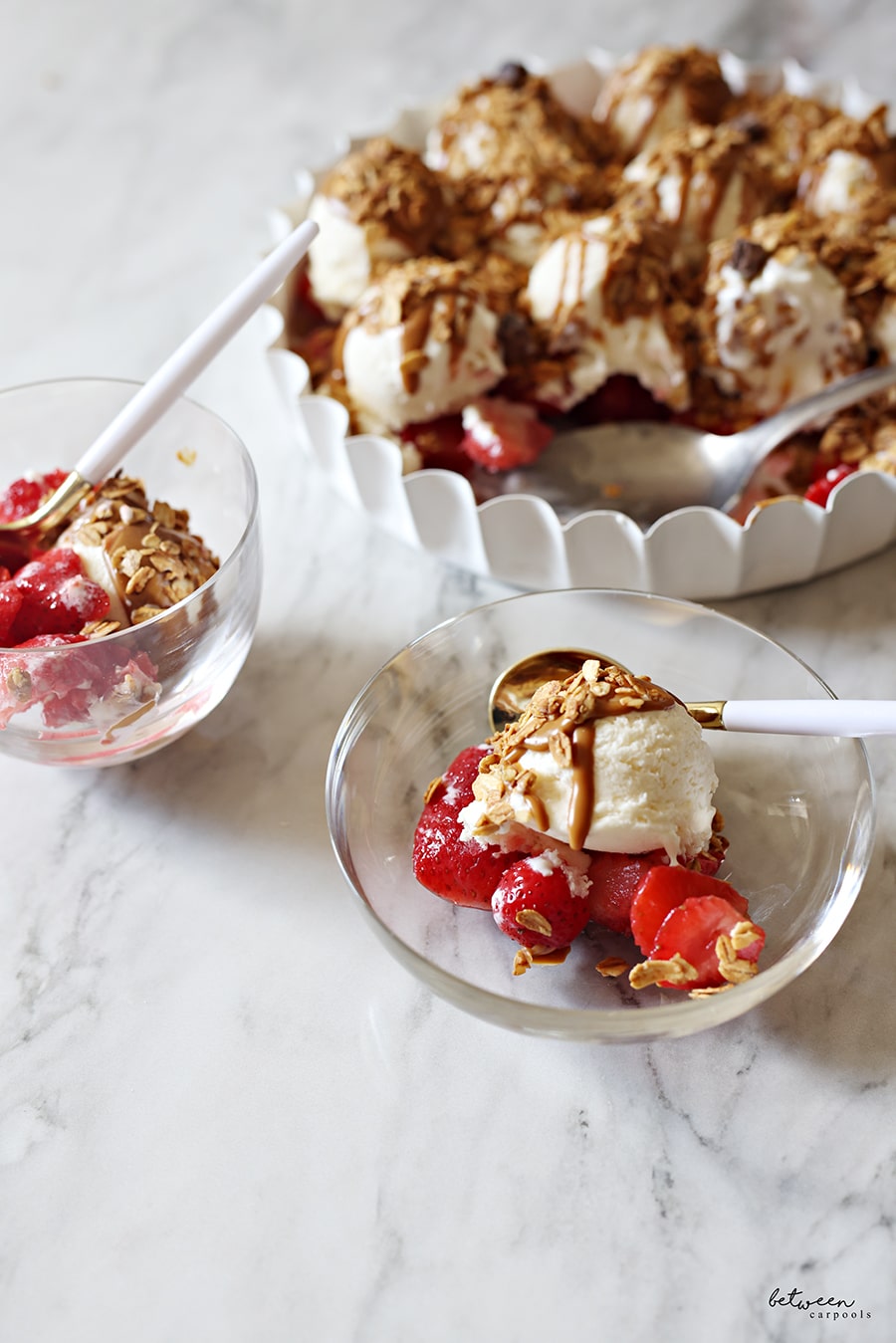 Once you have all the mentioned ingredients in your house, the rest comes so easy. You can prepare it right at the meal. (Although, we froze the one we prepared for the photoshoot and served it that following Shabbos and it was just perfect. So, it's up to you to decide.)
Sometimes, we just don't have a minute to prepare before, right? Or, sometimes, you have surprise guests. So, have these ingredients on hand.
So here's what you do: 
You can either work on a tray/platter/low bowl or individual cups.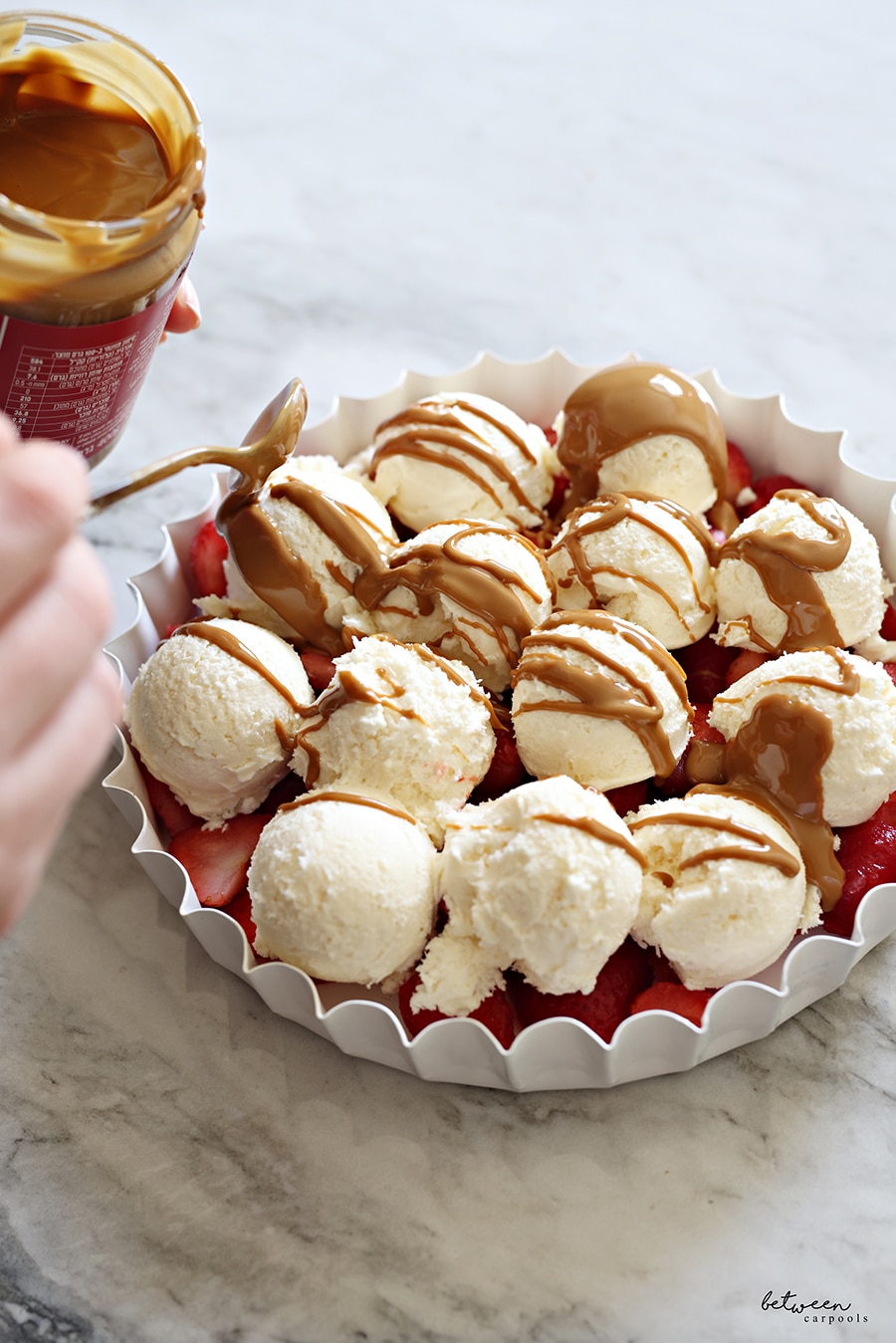 Start by slicing the semi defrosted strawberries. Top with scoops of vanilla ice cream, followed by a drizzle of melted lotus butter.
(Either microwave for 30 seconds, or place in a bowl with hot water to soften. If assembling this on Shabbos, you need to place the lotus butter on top of your blech or cholent before Shabbos.)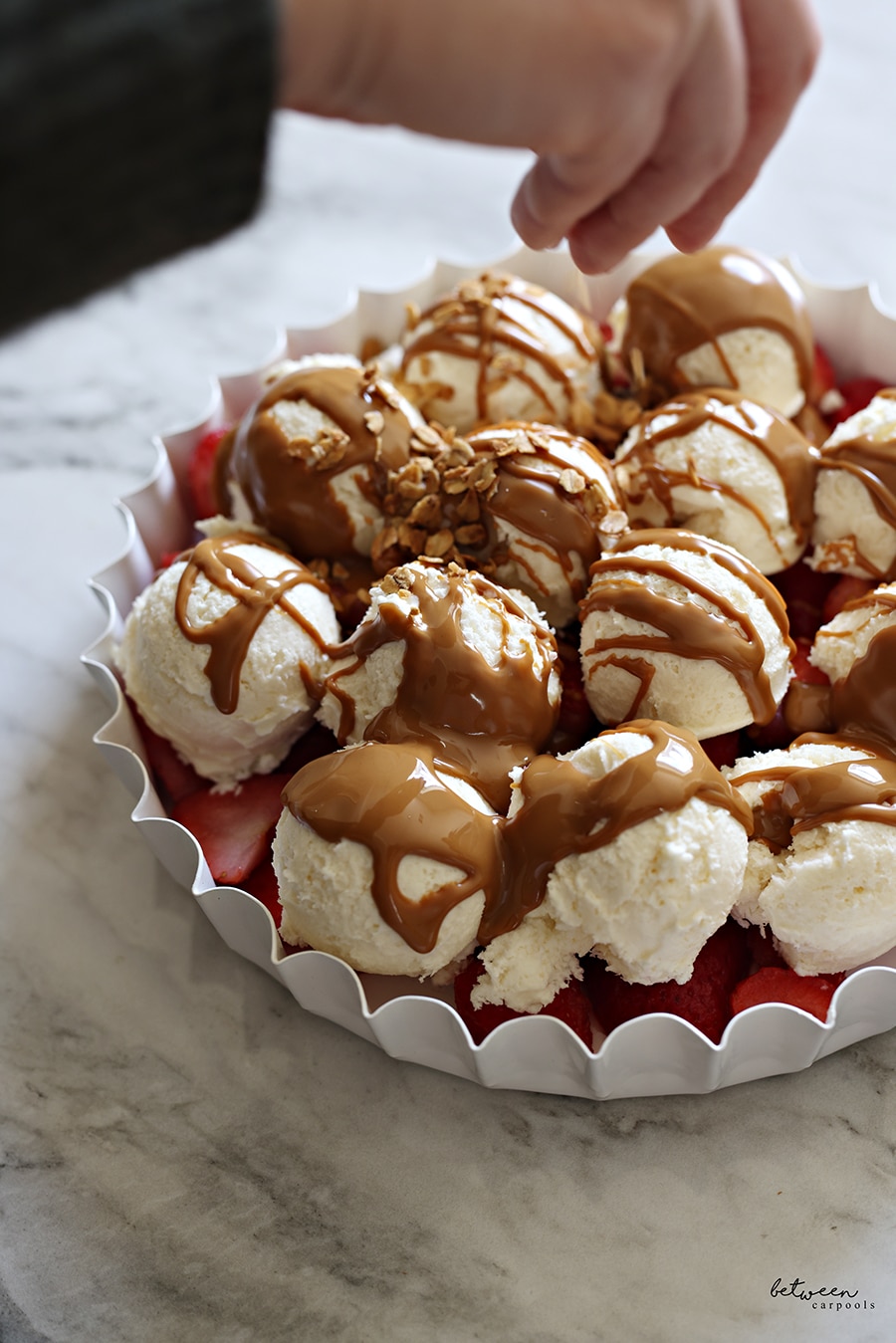 Finally, top with your favorite granola (we like chocolate granola) and serve.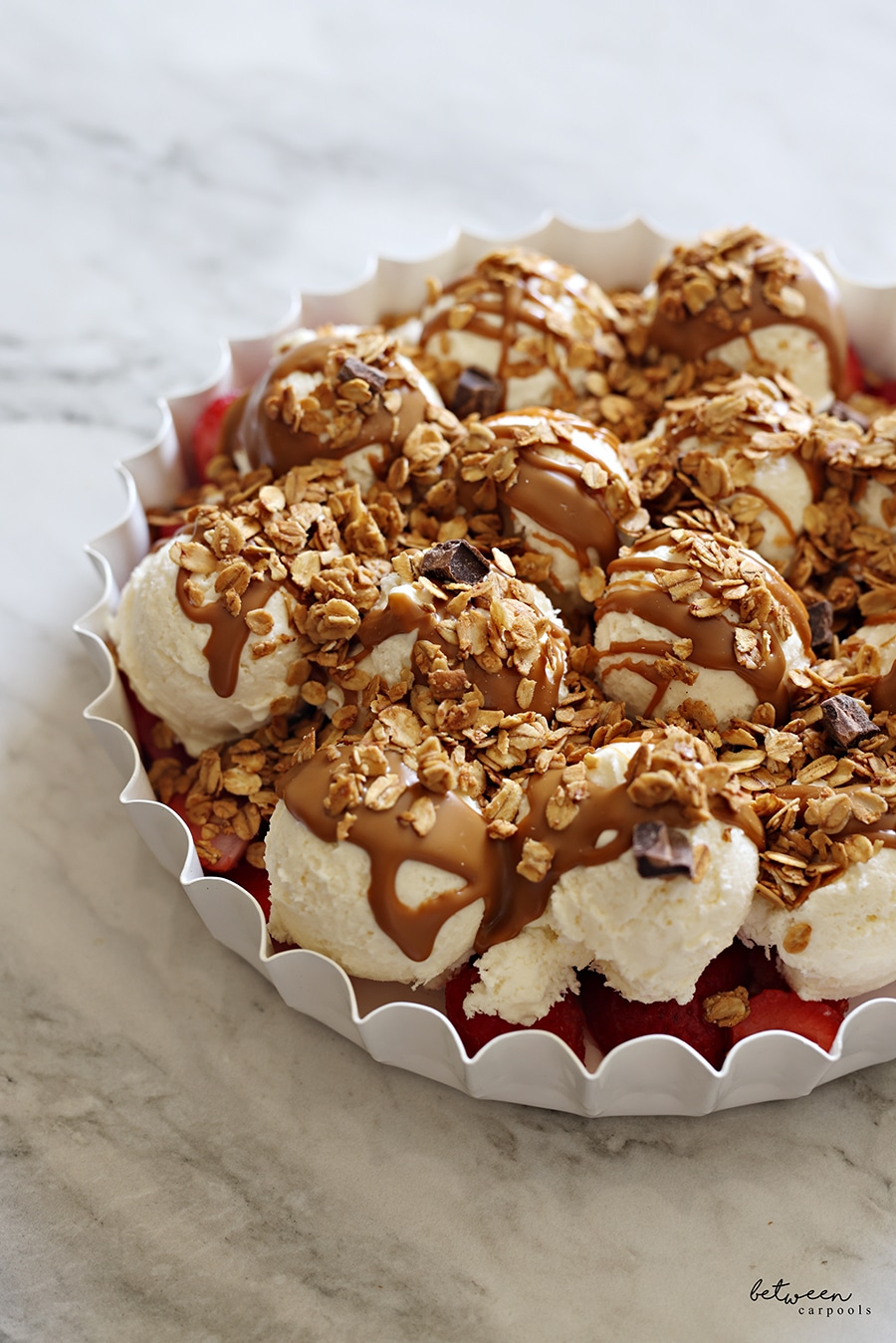 We can't explain it, but you will see. This dessert will get rave reviews.
FOR EXCLUSIVE CONTENT AND A PEEK BEHIND THE SCENES, MAKE SURE TO JOIN OUR WHATSAPP STATUS HERE.