I didn't think I needed fridge containers either. Then, I saw these, and changed my mind. These containers are just the perfect size.
For years, I have been struggling with the right container to store gefilte fish. 
I know, it sounds funny. It probably is kinda funny. And I probably shouldn't have used the word "struggle" (a bit much) in that sentence. But, truthfully, I've been cooking for Shabbos now for nearly 20 years (scary when you put it this way, and also, sounds like I should know what I'm doing by now, but that's exactly the point, so let's get back to that) and still, when it came to storing the log of gefilte fish, I never had a "go-to" solution. 
Sometimes it was the aluminum pan. Too leaky. The whole shelf in the fridge smelled. 
Sometimes it was a tupperware container. Too square. Took too much precious fridge space. 
Sometimes it was a plastic container, the type from Costco. I like those, but, too small. My gefilte fish logs are longer. 
So you see, there was no perfect solution. So I thought. 
That was until I was sitting at a Between Carpools meeting and as we tend to do, we ended up schmoozing (a lot) (gotta have some fun too, ya know).
Reader Rivky Webster sent us these containers she found for American cheese. One of us immediately said "perfect container to store gefilte fish." First, I thought to myself, I cannot believe that there was someone else with my same struggle. Felt very validating. Second, a solution? I had to try it.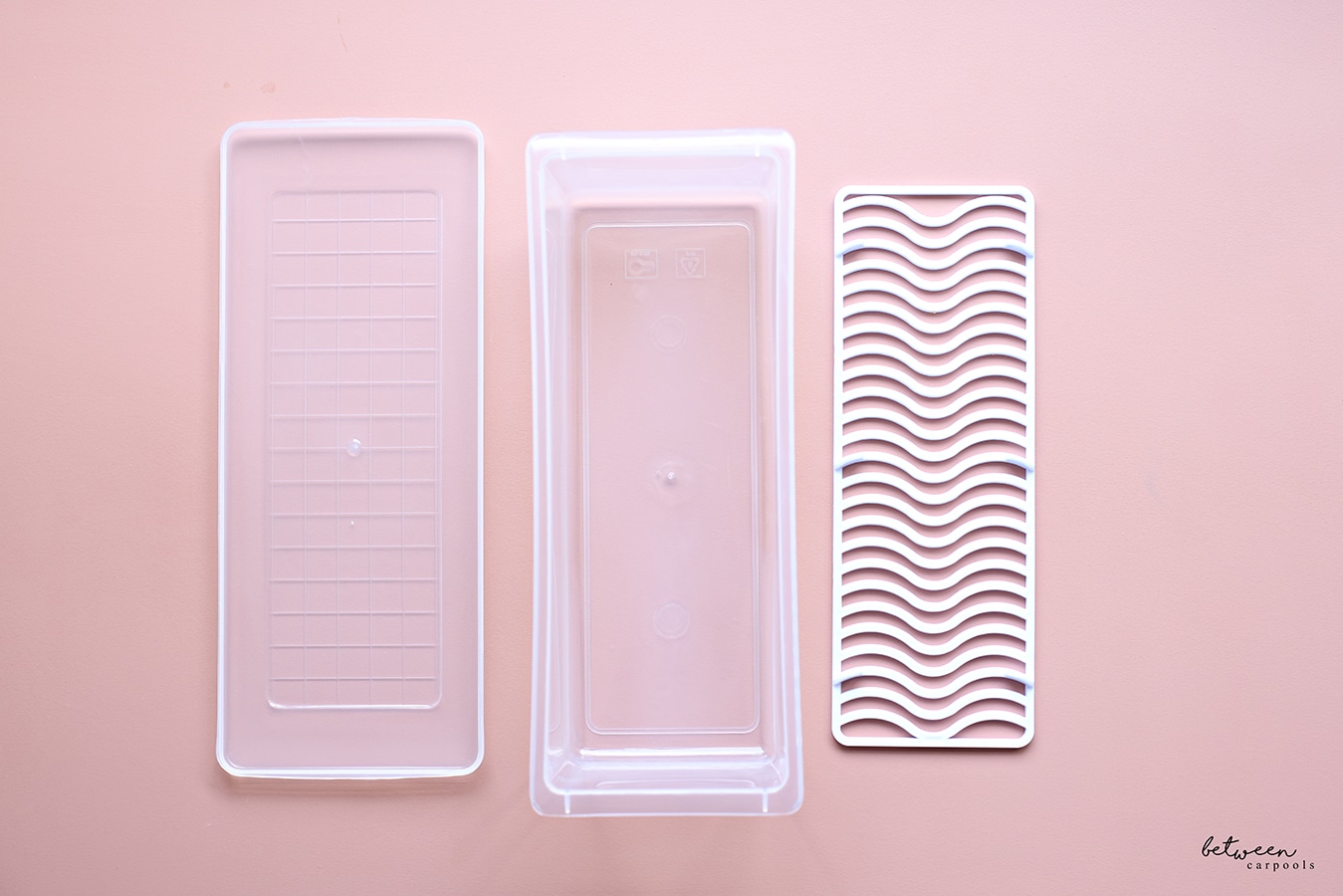 So, I ordered these adorable containers which not only solved the gefilte fish problem but also, made it better. Cuz, these containers have a little insert that lets the liquids drain off. And we like our gefilte dry. Not water logged. Ok, you get what i'm saying. 
Also, I wrote the word "gefilte" one time too many, and I'm sure some readers of ours don't ever cook any or eat it. Or touch it. 
So, is it only for gefilte users? (There, one more. Couldn't resist.) Absolutely not. After all, it was found on amazon, right? The pack comes with three containers, so I experimented: Works amazing for washed berries. Cut up veggies. Spiralized veggies. Or put one [or two] away for Pesach.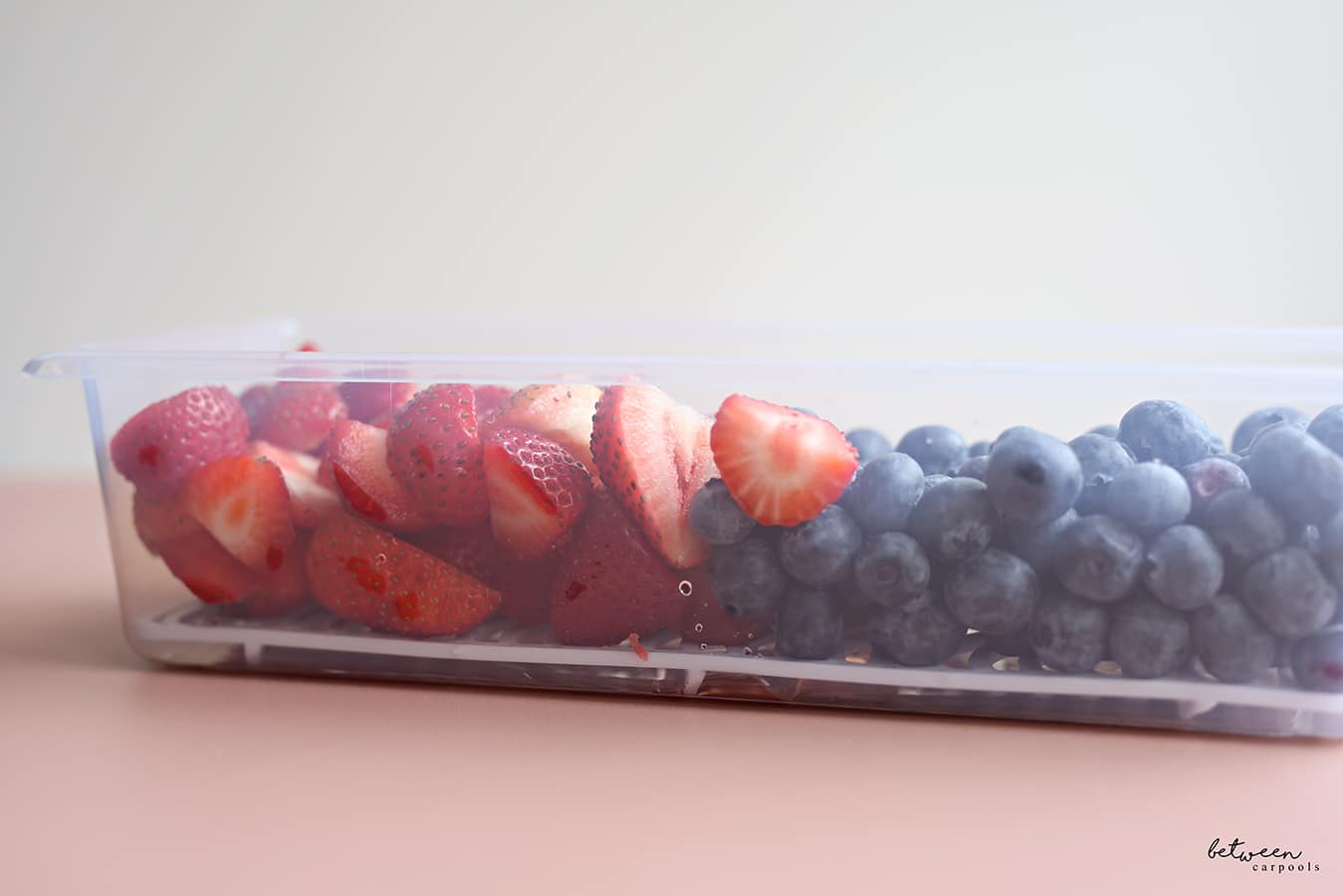 You see, that little insert (see image)  makes all of the difference. It lets all the excess moisture pool at the bottom without touching your food, so it won't get mushy.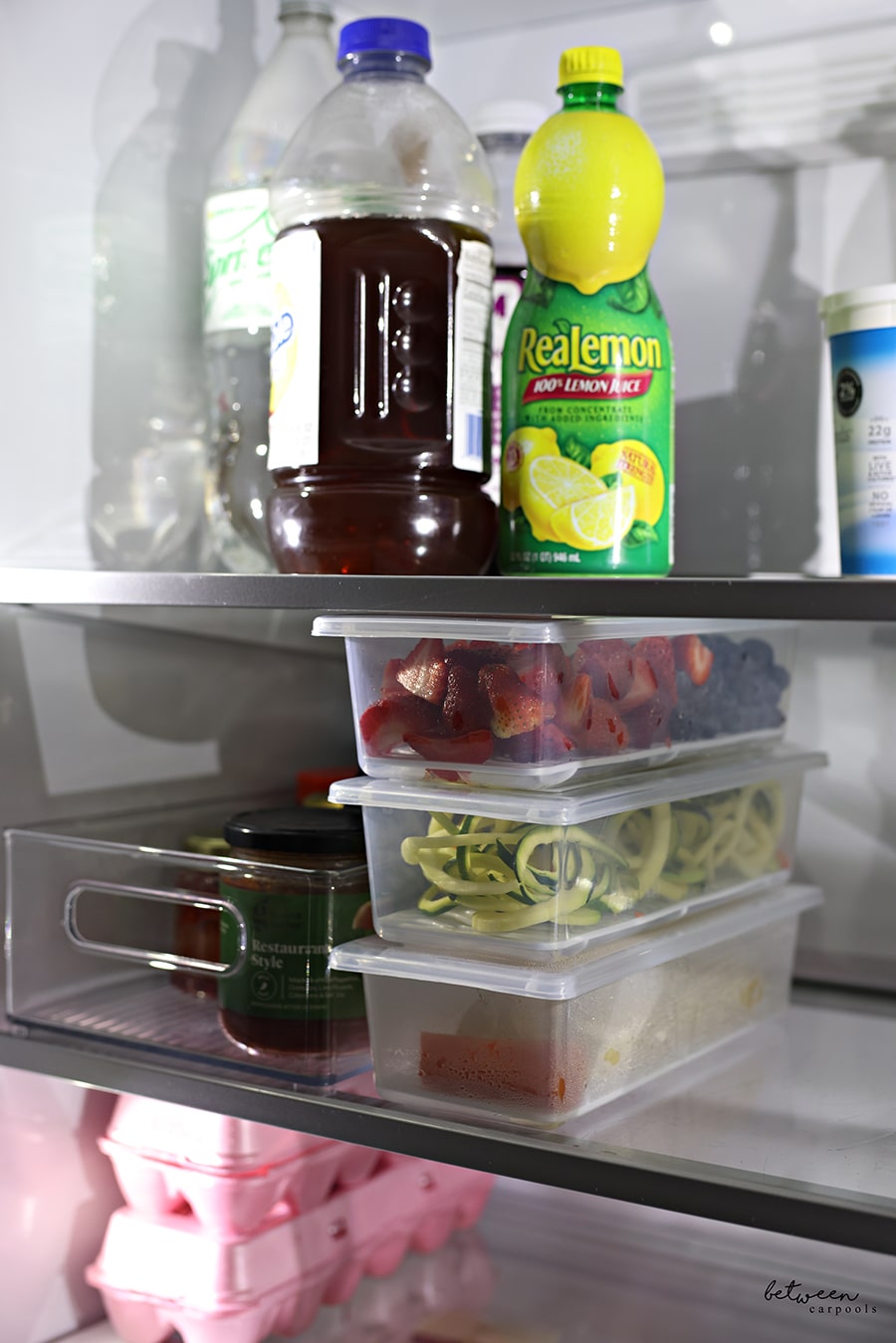 My favorite feature? How nicely these containers fit in the refrigerator. They stack. They take up space in the length, but not in the width. They are perfect.
FOR EXCLUSIVE CONTENT AND A PEEK BEHIND THE SCENES, MAKE SURE TO JOIN OUR WHATSAPP STATUS HERE.