Do the kids in your family always wipe out the dessert table before adults even see it? Here's your simcha solution.
I was planning a family simcha in my home, hosting many ladies and even more children. I love setting up parties and get-togethers, and I enjoy feeding people and seeing my friends and family have a good time. So what was the issue? I had a bit of a dilemma, hear me out.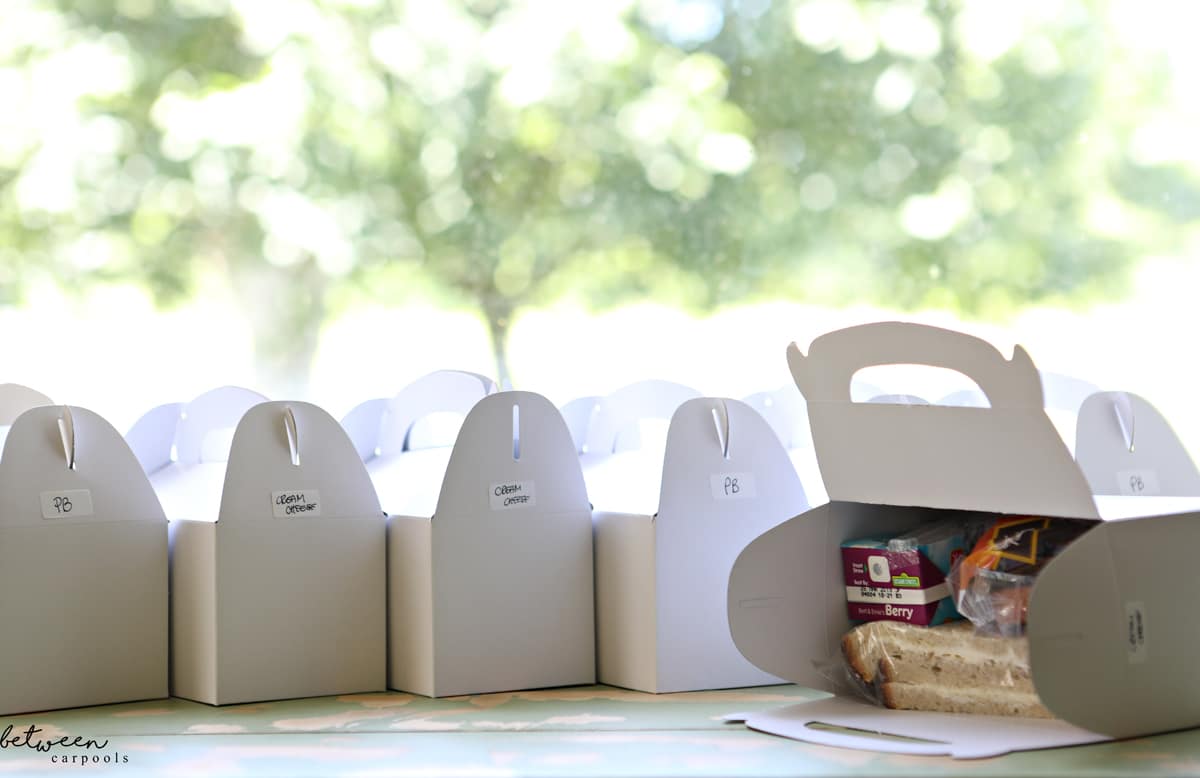 I was serving a shalosh seudos with many salads, fish dishes, and cold pastas. Also, lots of pretty desserts, cookies, and pastries. I knew my guests would enjoy the food part first and then the dessert. But, being that there was a ratio of about 1 adult per 5 children (by children I mean under the age of 10) I feared none of the desserts would be there by the time the ladies were ready to indulge. Children don't usually go for Greek salad and salmon, especially when Mommy is busy schmoozing with Tanta Chanie. Of course, children were welcome to join and enjoy the dessert table. But I wanted it to last, until dessert time actually came around.
I discussed this dilemma with my friend Rivki who is always so practical and on target. She had the perfect solution:
"Why don't you prepare food specifically for the kids?"
"What? More work?"
"No. Easy stuff. What kids like to eat for shalosh seudos anyway."
"Like? A cream cheese sandwich?!?!"
"Yes."
"????"
"Yes, but hear me out. Make it special. For them."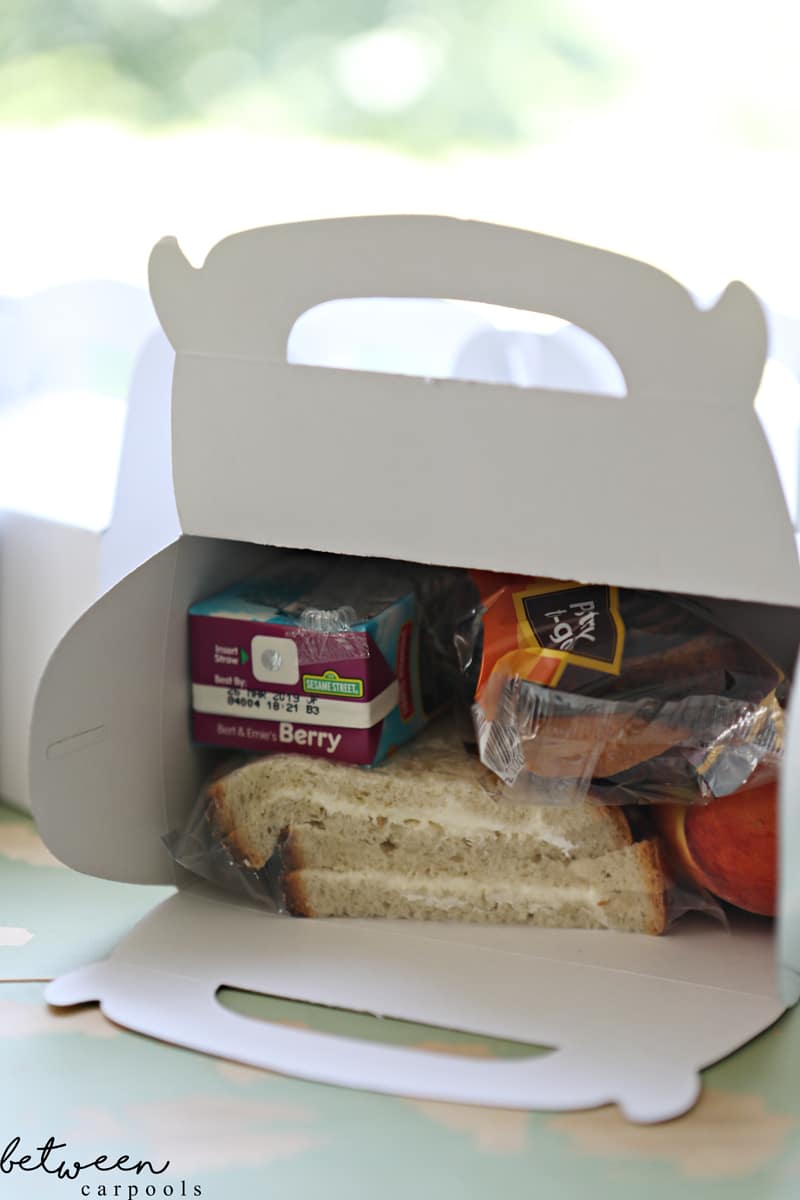 This is how we came up with the idea of preparing individual boxes, for each child, so that they too will feel special and cared about.
I ordered these inexpensive gable boxes and filled each with either a peanut butter sandwich or a cream cheese sandwich (we labeled the boxes with stickers, so we know the difference), a juice box, a fruit and a danish.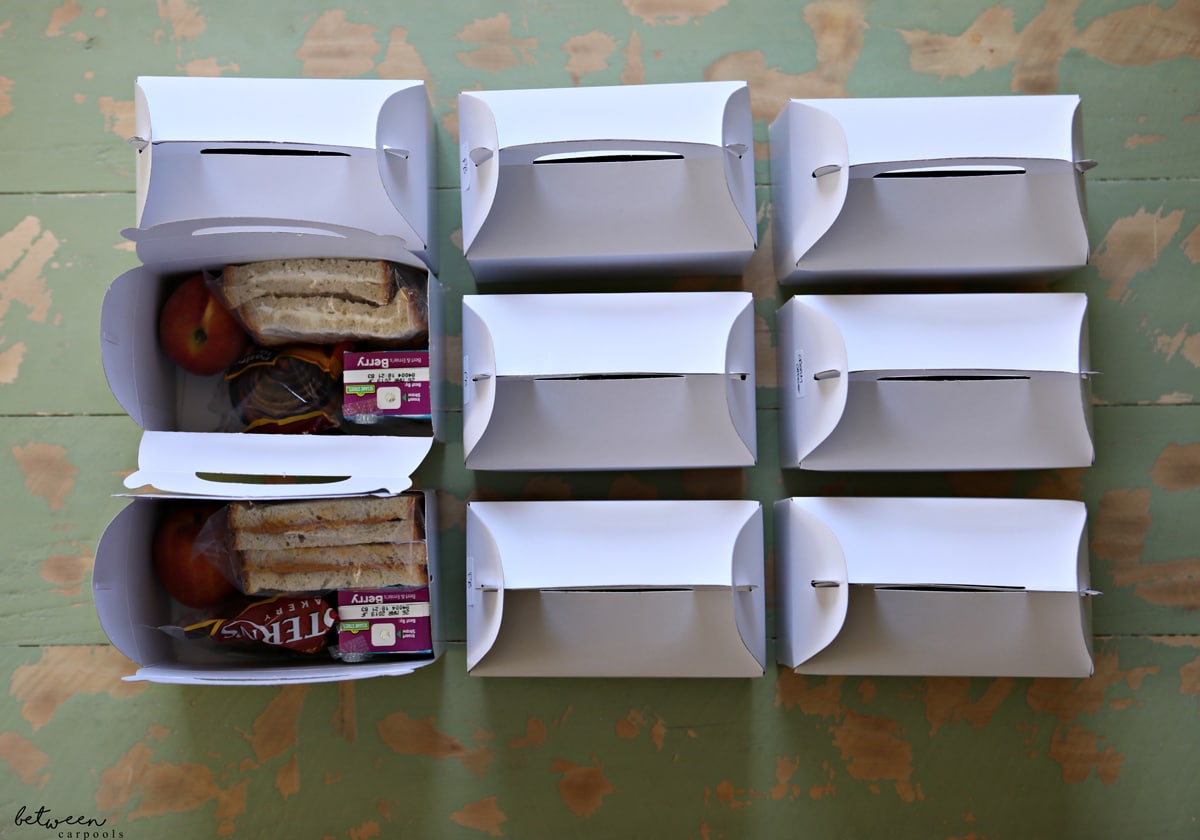 The sandwiches were prepared, bagged, and frozen in advance (read here how to go about that). Everything else was assembled ahead of time and left open until it was time to add the sandwiches.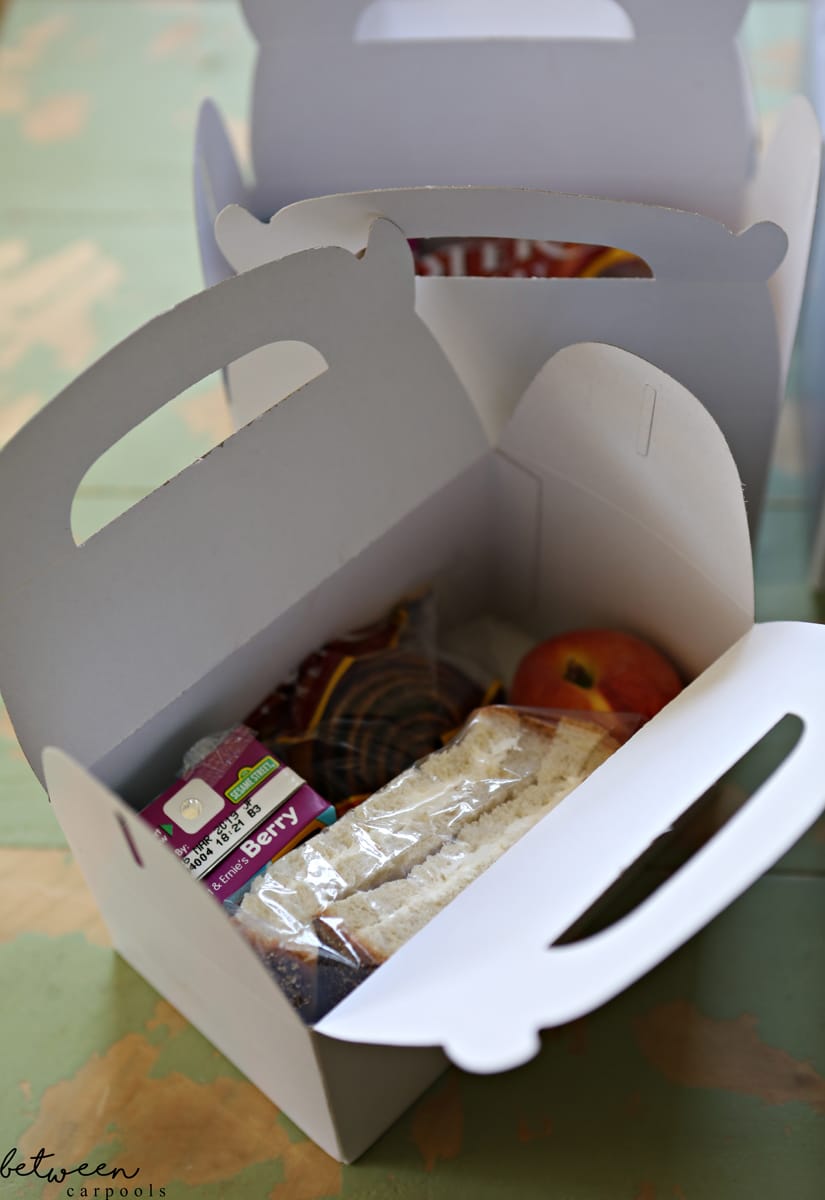 Feel free to apply this concept to any party, like a family BBQ or a kiddush. The key here is the individual box, which will make each child feel so special.