This will be the most useful spice mix in your cabinet
This pretty mixture is a basic combination that my mother has been using for all my lifetime and will always be in the spice cabinet of each of my sisters: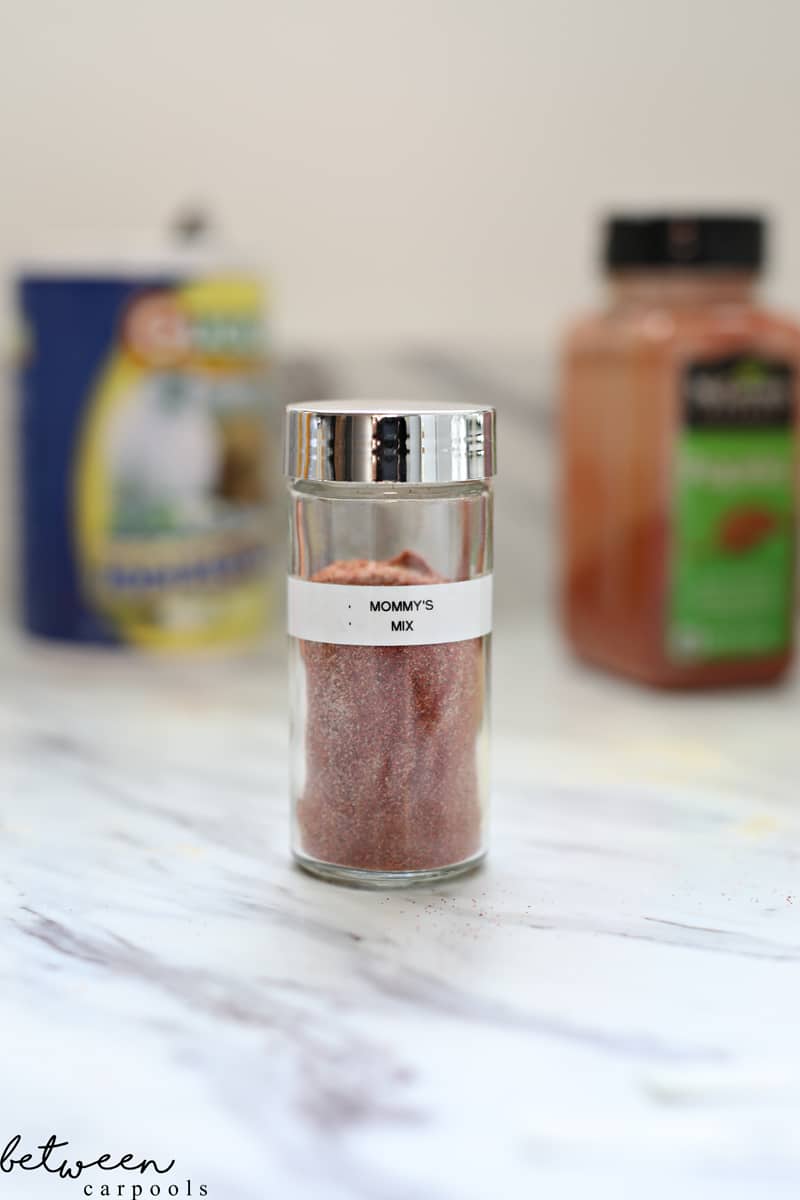 It includes:
1/3 cup paprika
1/4 cup table salt
1/3 cup garlic powder
1/4 cup white pepper
(Adjust according to your tastes)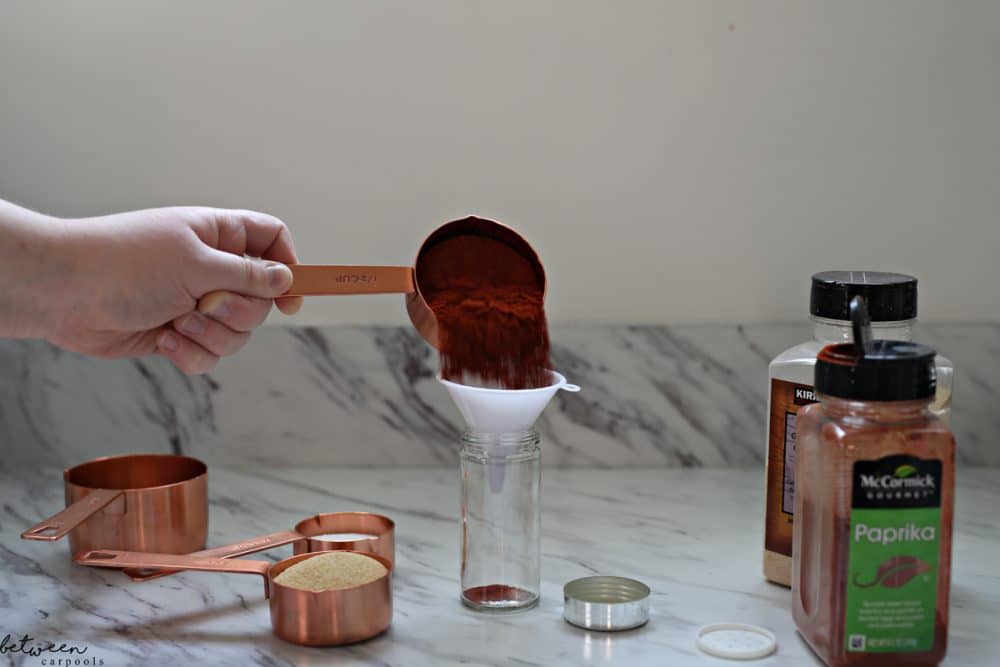 Use a kitchen funnel to add all these spices to a large empty spice container.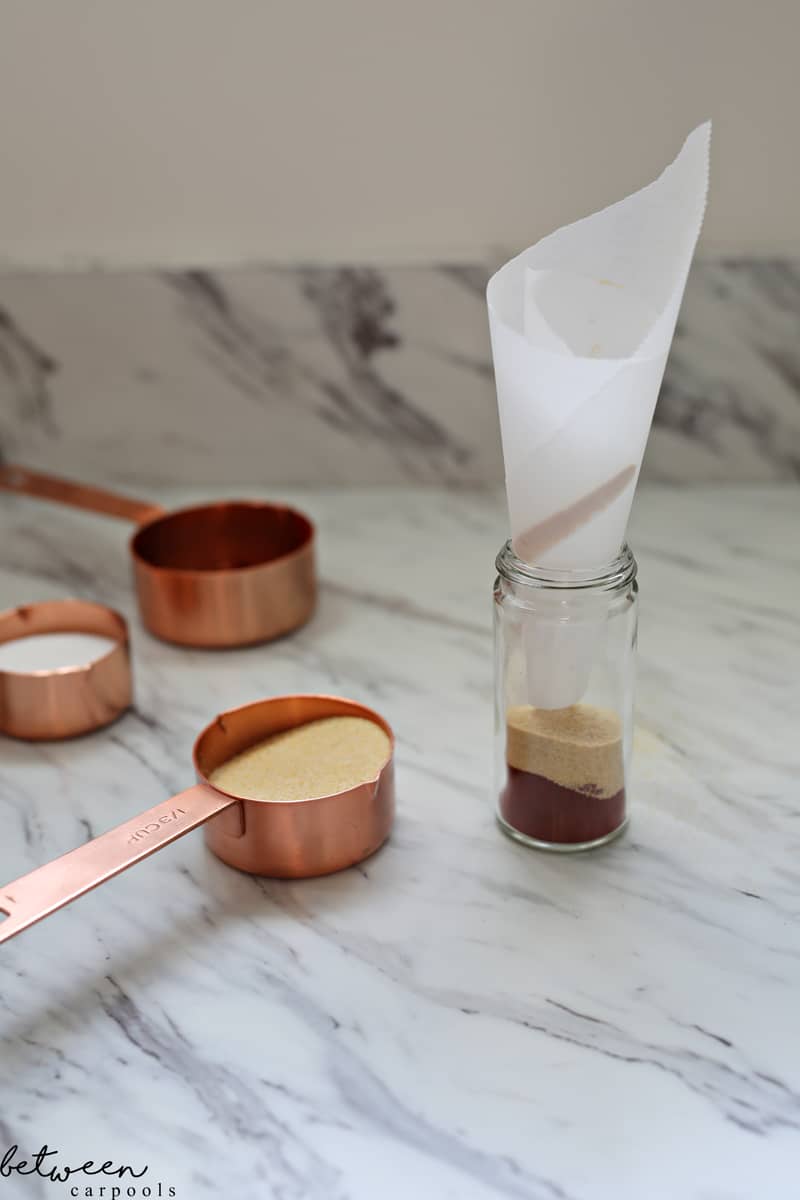 Look at your lovely "sand art." And then close the bottle and give it a good shake to mix it all up.
Then go ahead and use the spice mix on just about everything, such as:
Salmon—baked or broiled
Tilapia—baked or pan-fried
Chicken quarters—baked
Roast—Lay on top of sliced onion, cover with spice mixture, bake at 350ºF
Rib steak—Spice both sides and broil or grill
Pan-fried chicken—Spice both sides well. Lay skin side down (with or without skin) in a covered skillet over low heat for about 2 hours, until cooked through. Uncover and raise heat to medium, until liquid is almost cooked off. Flip chicken over and cook a few minutes longer, until crispy.
See this post for the best place to store your spices.