Serve these cheesy garlic knots with soup and/or salad for a lig
ht, crowd-pleasing meal any time of year.
They're super easy, family-friendly – and the kids can even make these garlic knots for you!

Cheesy Garlic Knots
Ingredients
1 store bought pizza dough (defrosted, if using frozen)
Approximately 1 ½ cups shredded cheese
½ stick butter
1 teaspoon salt
10 frozen cubes of garlic
Instructions
Preheat oven to 450ºF.
Divide dough into small pieces - up to 32 pieces from one full size pizza store dough. (Larger pieces will be easier to work with, especially for kids.)
Flatten into rectangles. Spread shredded cheese on the rectangle and the bring the edges together to form a rope. Twist into a knot. Repeat with all the pieces of dough.
Lay the knots on a parchment lined baking sheet. Melt butter, garlic cubes and salt in a small bowl. Brush melted butter mixture on the knots. Bake for approximately 13 minutes for small knots, 15 minutes for larger ones, until lightly browned.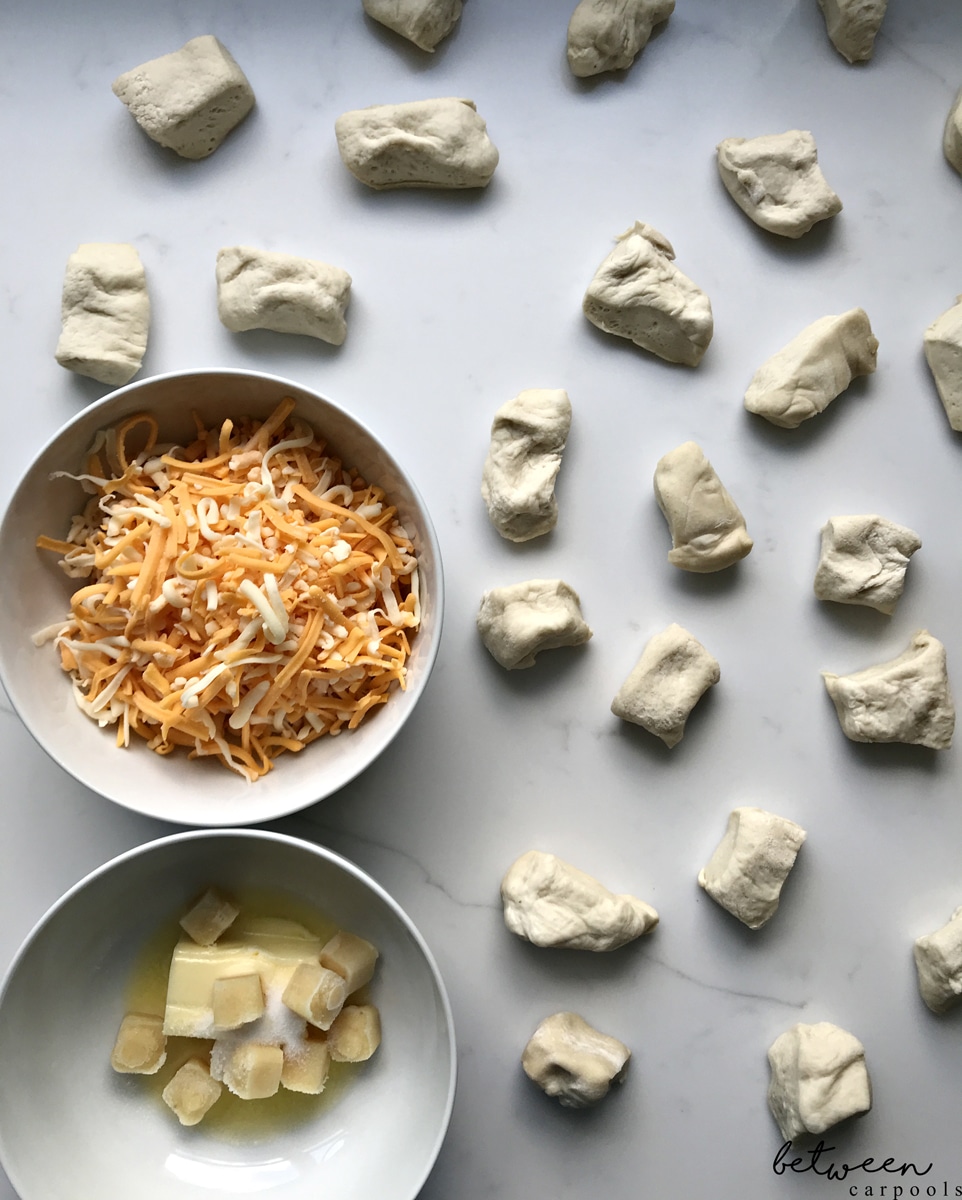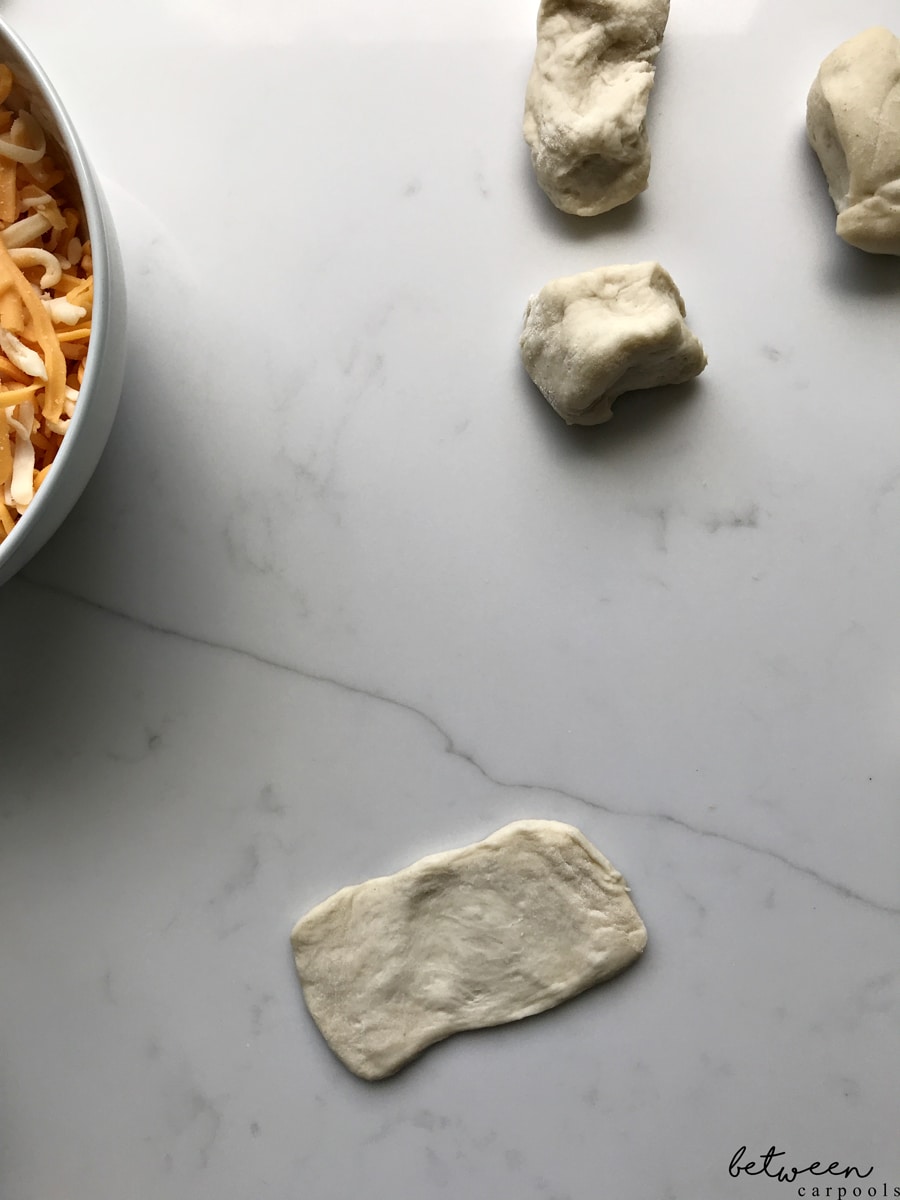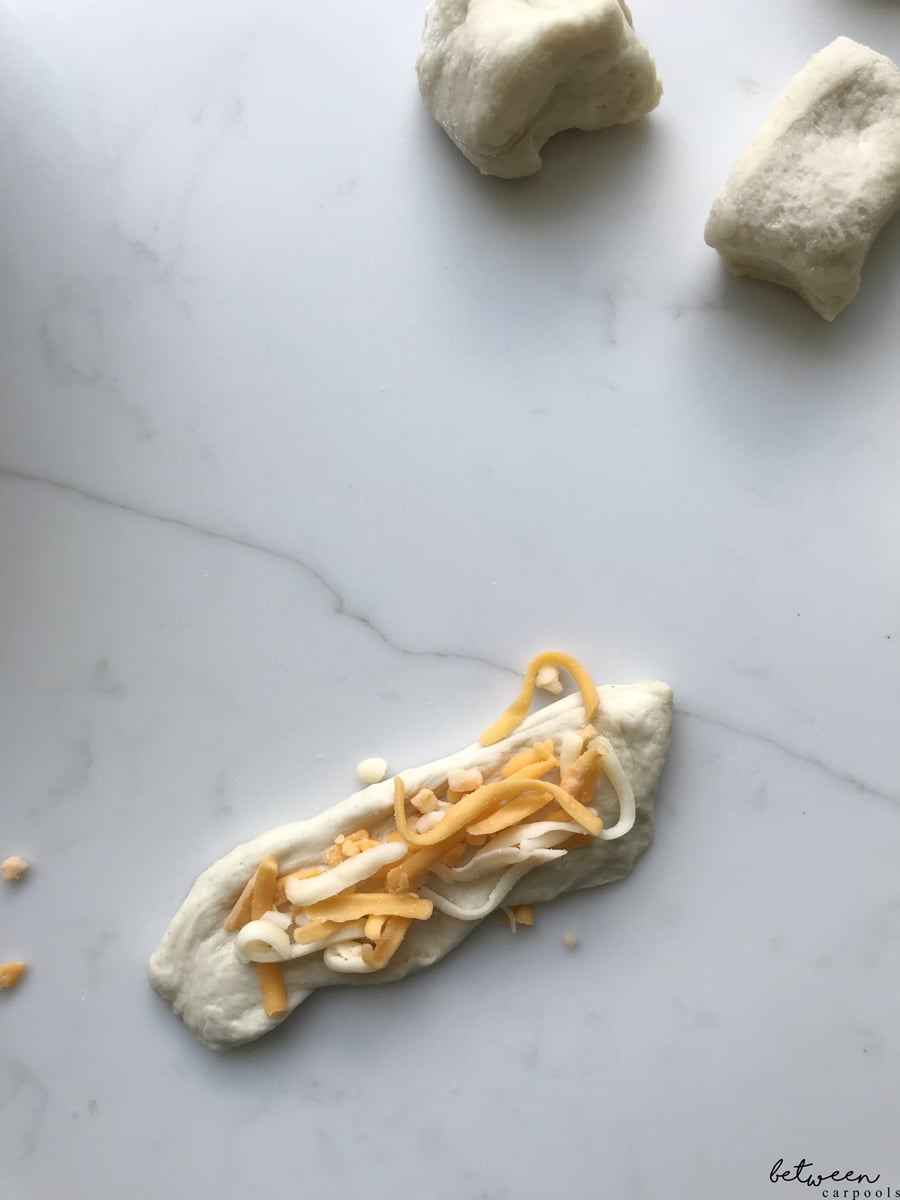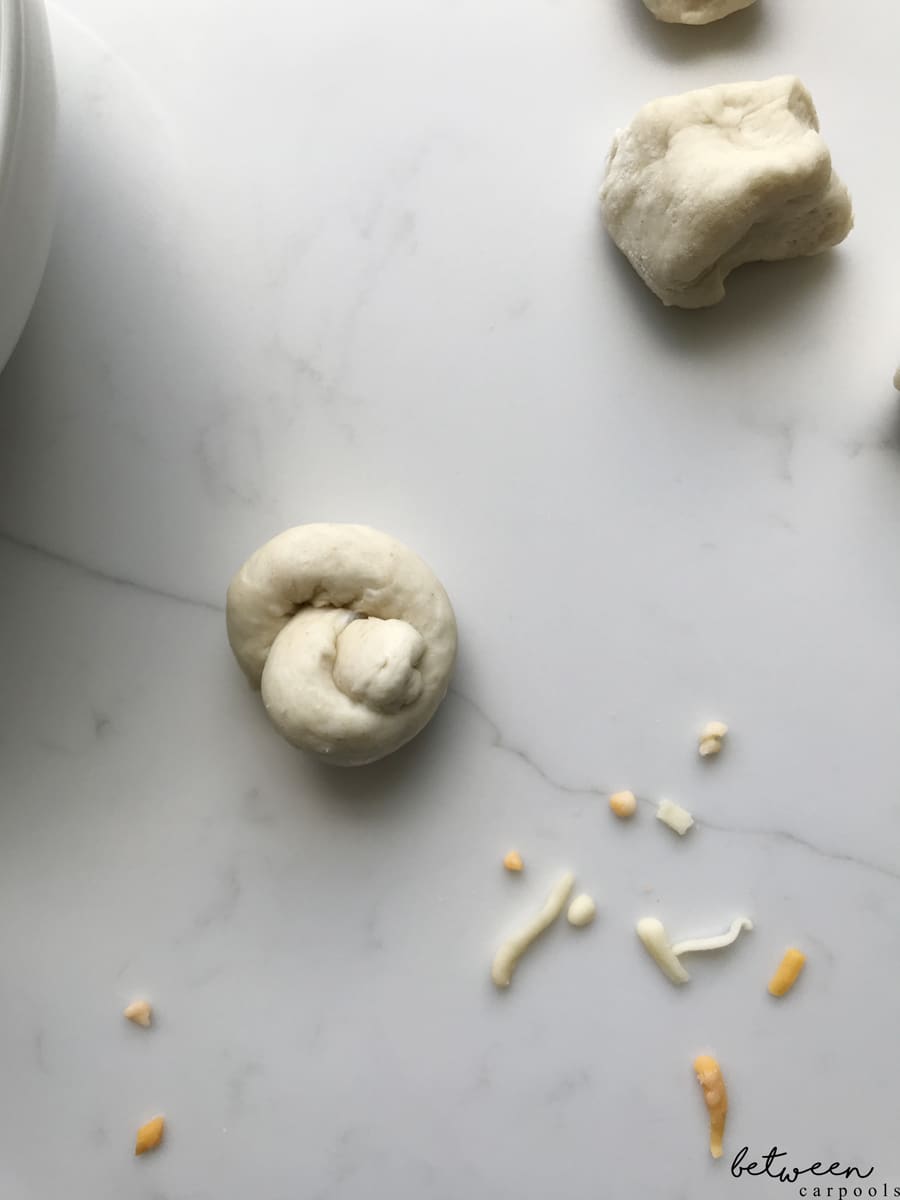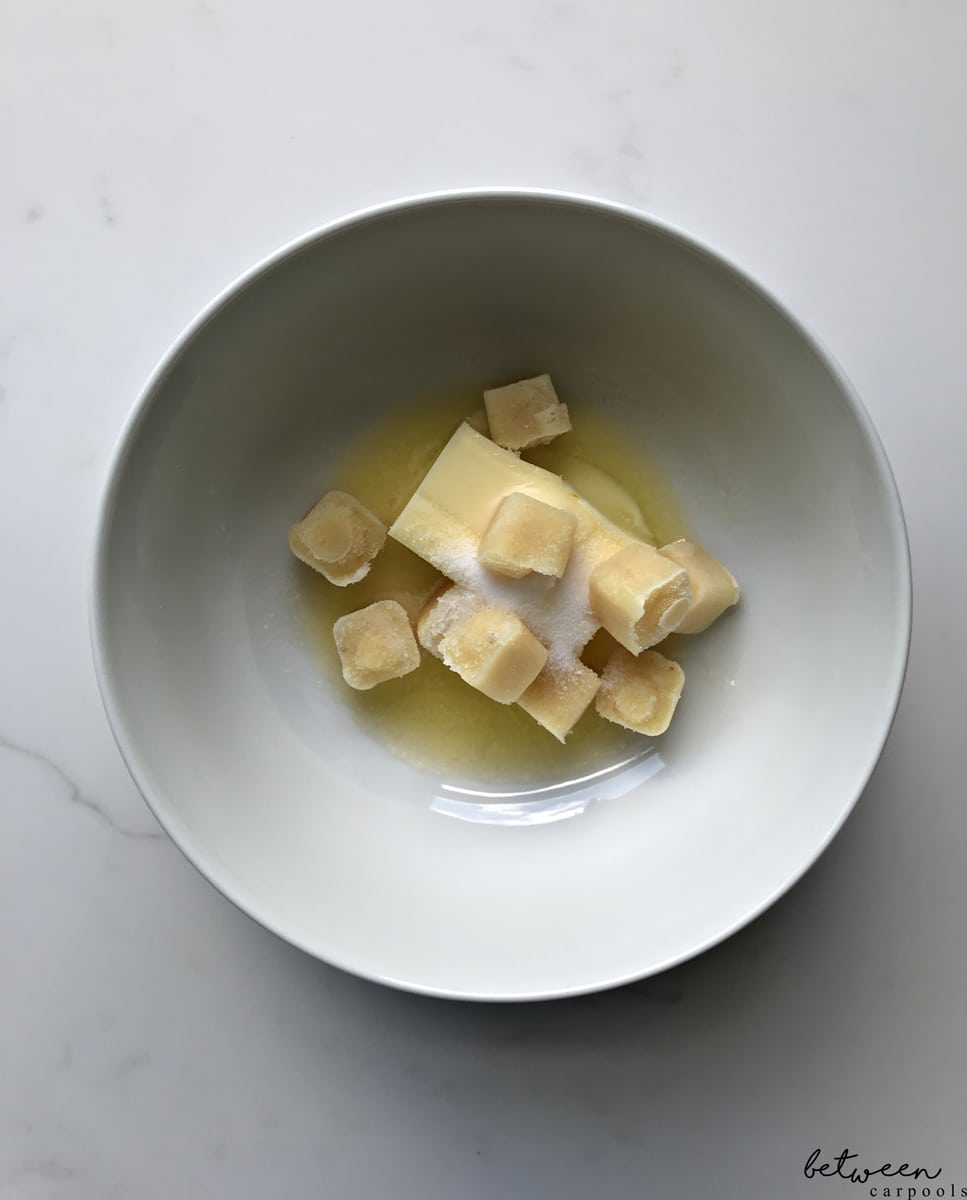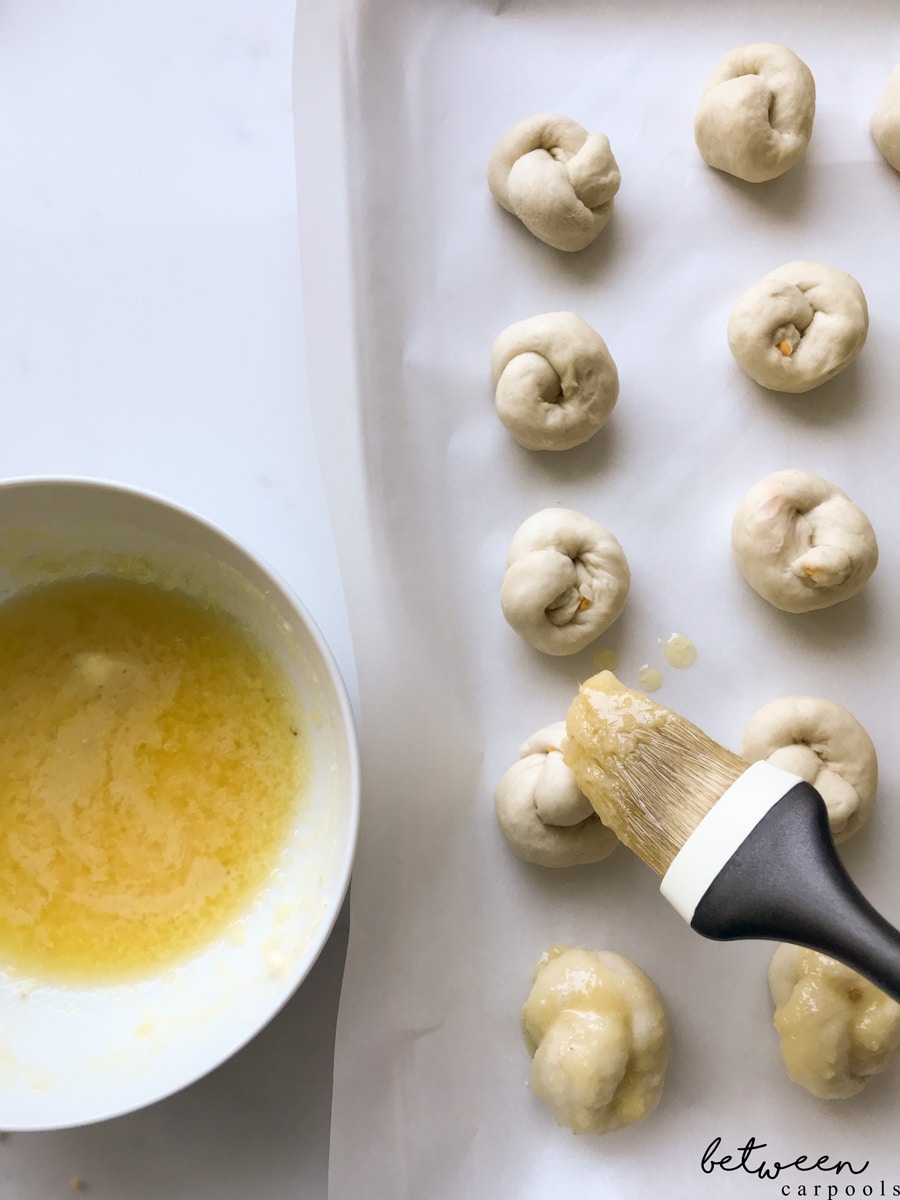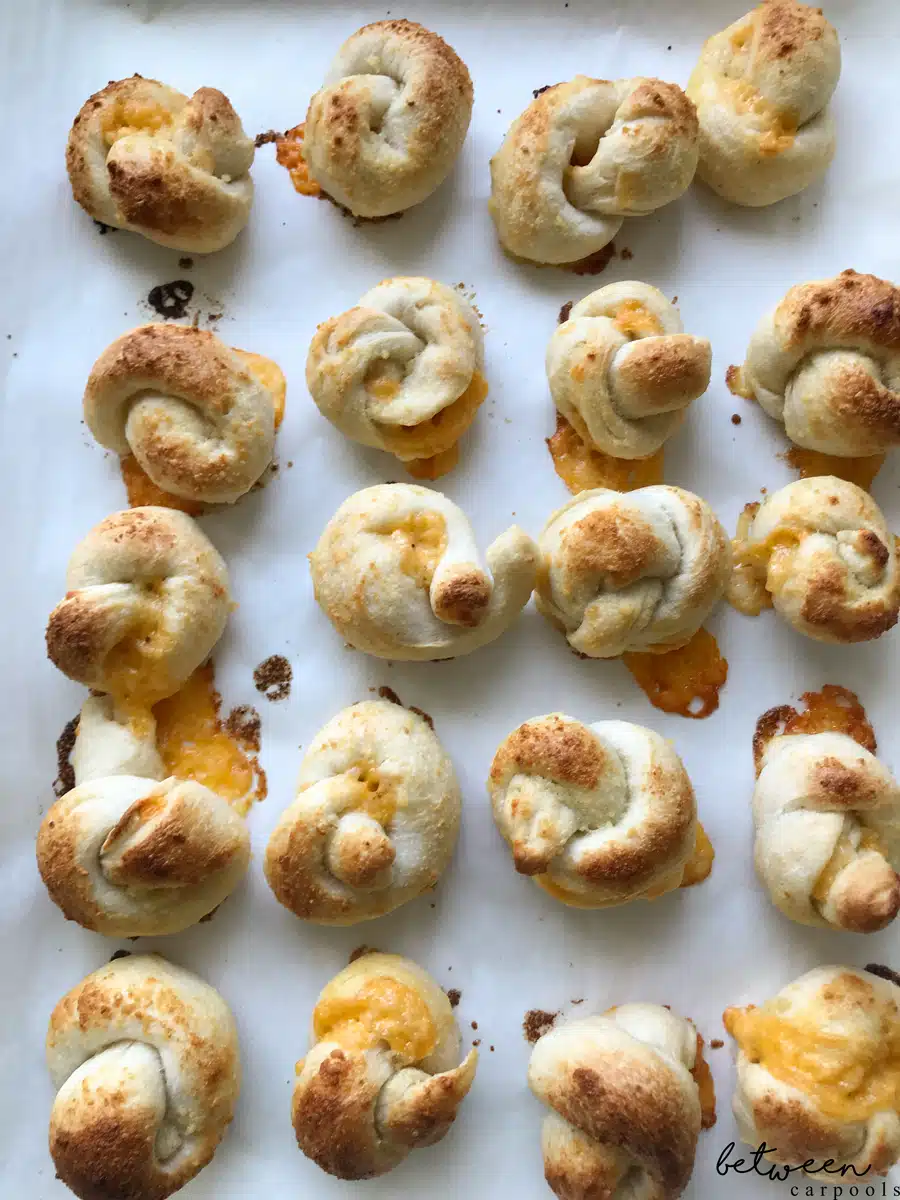 Click here to see our recipe for hot pretzels!