All it takes is some extra challah dough and some halvah spread. And you've got a winning combination – halvah buns!
So here's a little secret about the way I make challah. I don't weigh or measure the strands of dough. I just guess as I separate the pieces and then roll them out. When a strand is significantly longer than the others of that challah, I just pinch it off and put it aside. By the time I'm done with all the braids, I have a small collection of those pieces. I usually take those pieces and make some small rolls to keep on hand in the freezer.
But, one day, I decided to try something new. I had some of this halvah spread (like tahini paste, but sweetened) in my pantry and wanted to see if I could make something using the spread with the extra challah dough. I rolled the dough as thin as I could and just spread a thin layer of halvah spread on it. I rolled it up jelly-roll style and sliced the roll into small pieces. I stood them up in the pan like cinnamon buns —but really small mini cinnamon buns. I added the same egg wash I used for the challah. A sprinkling of sesame seeds finished up the whole project. That's it.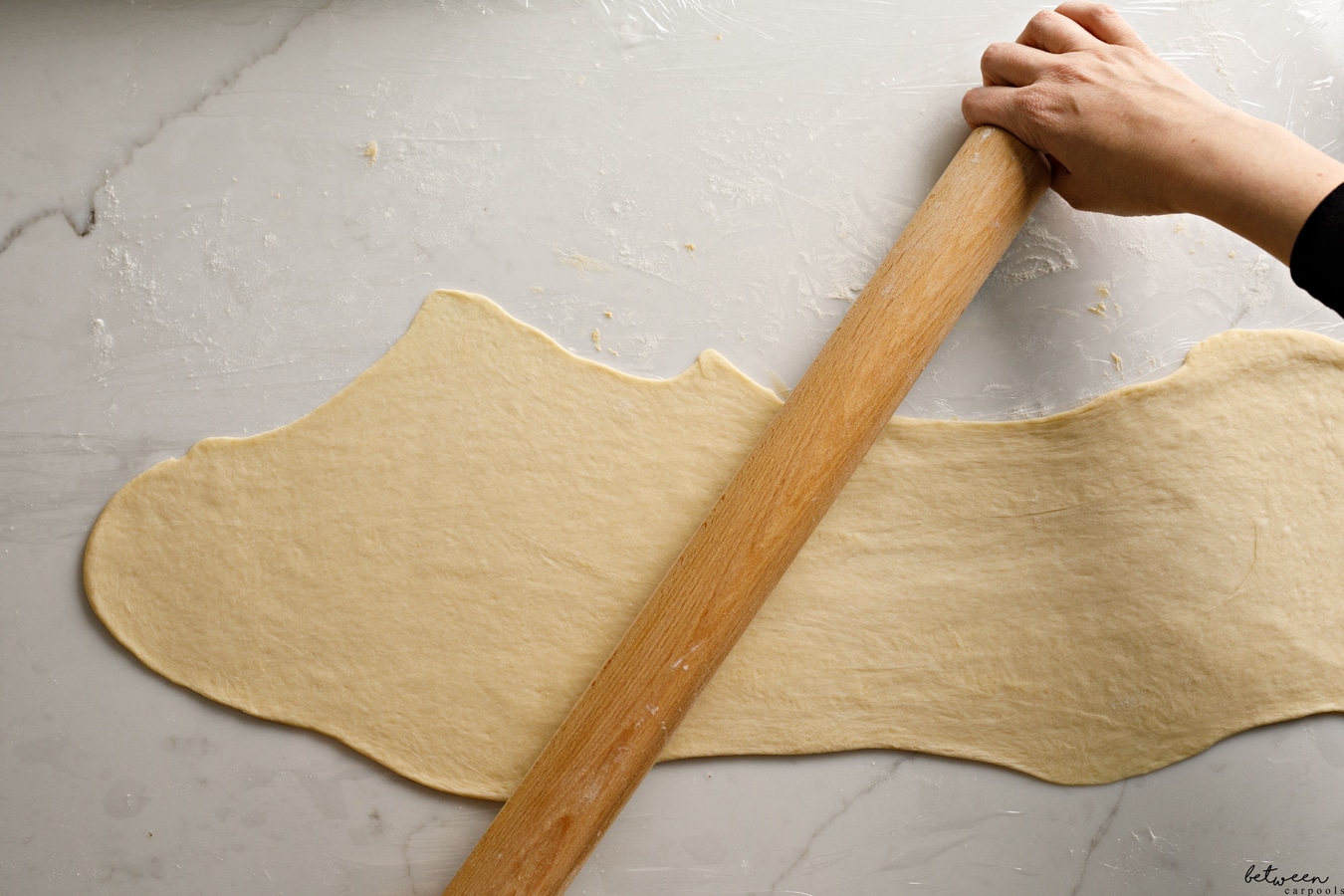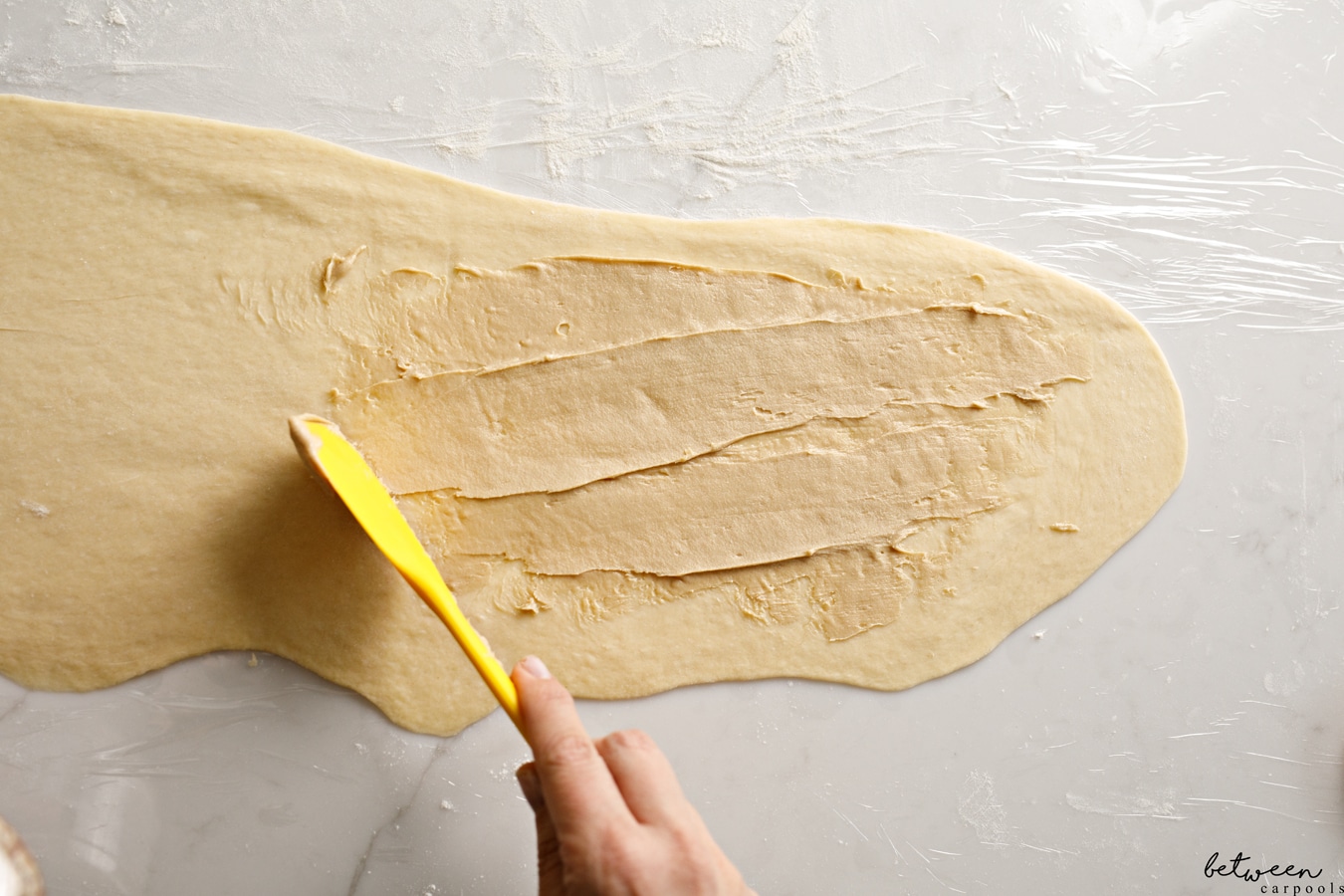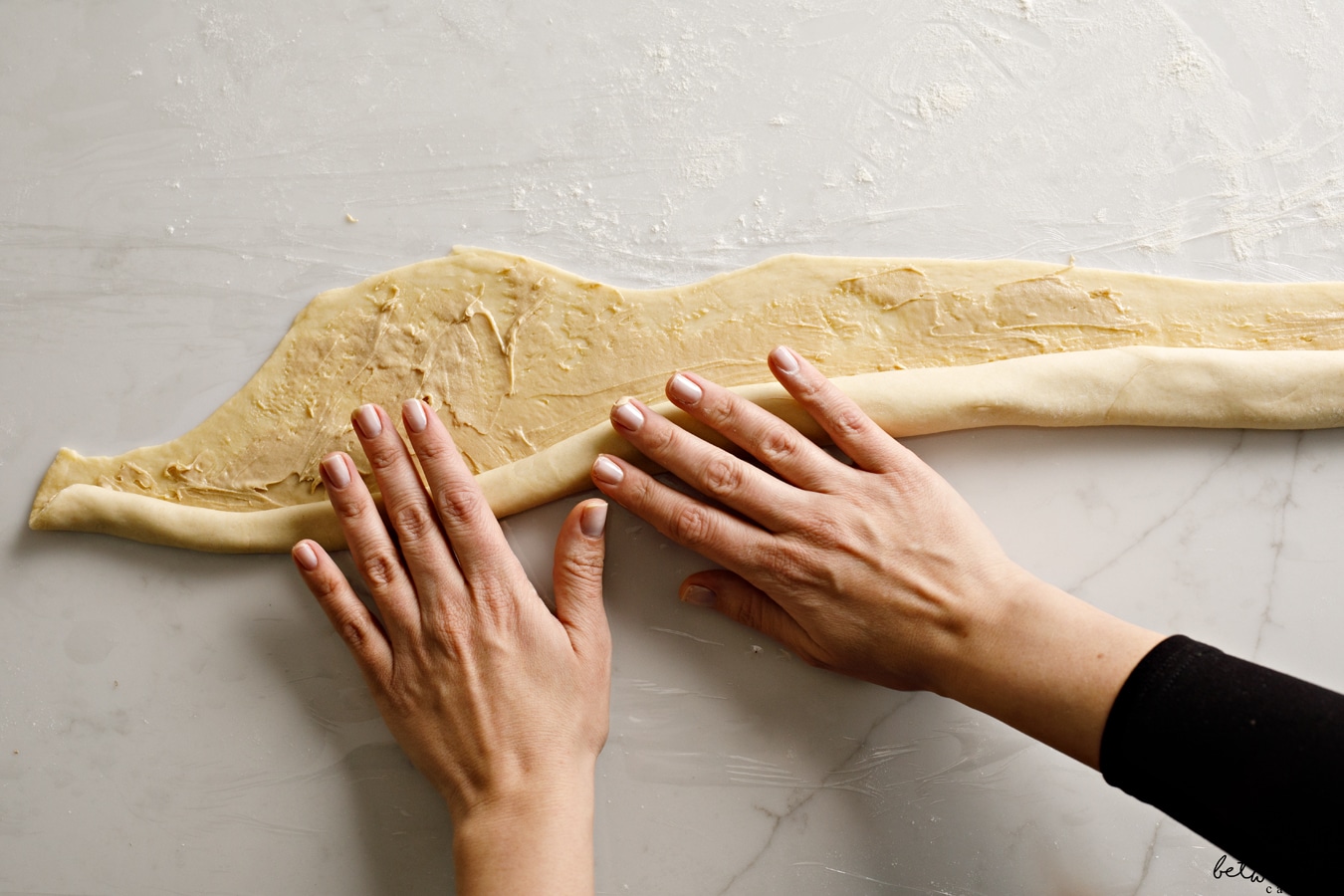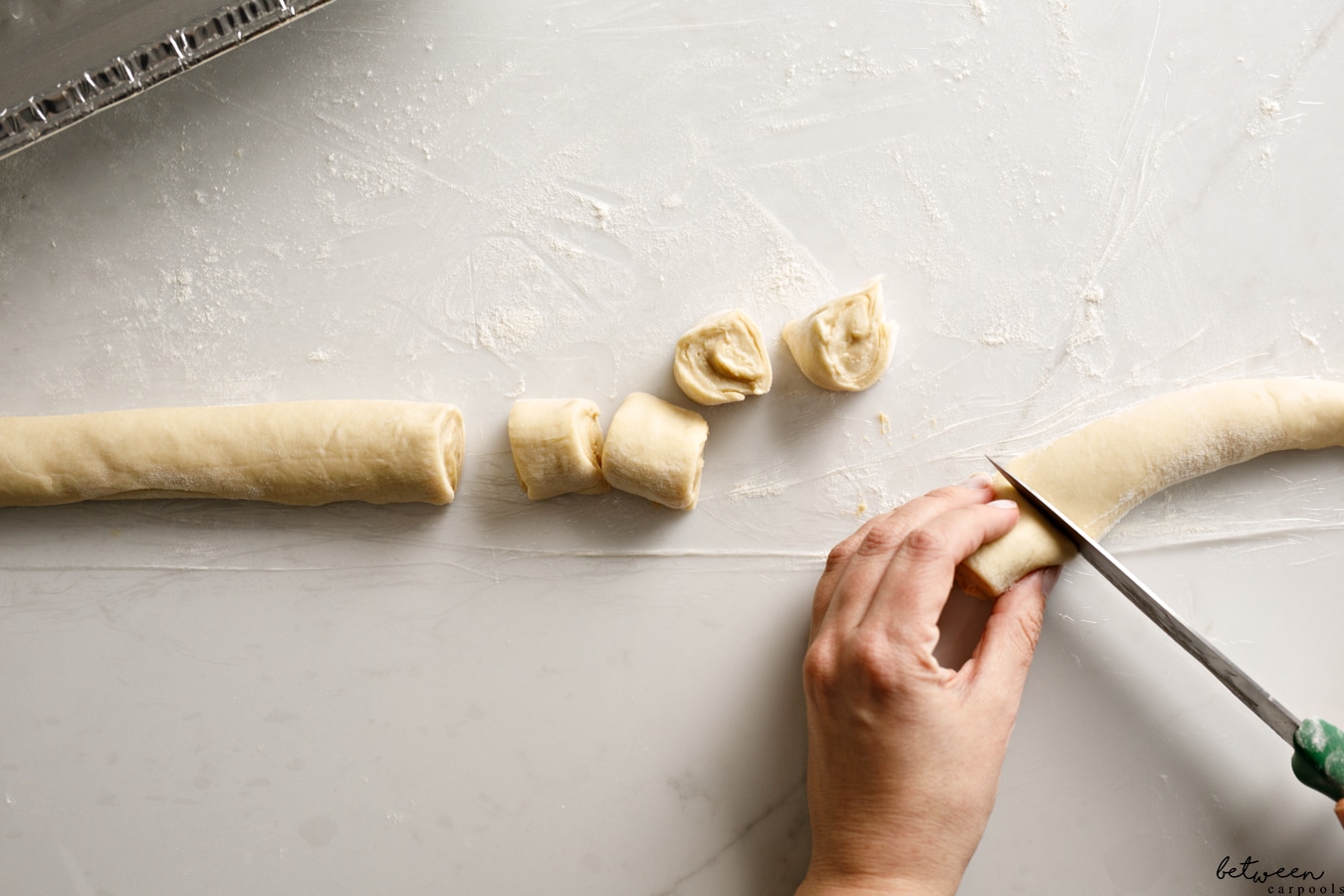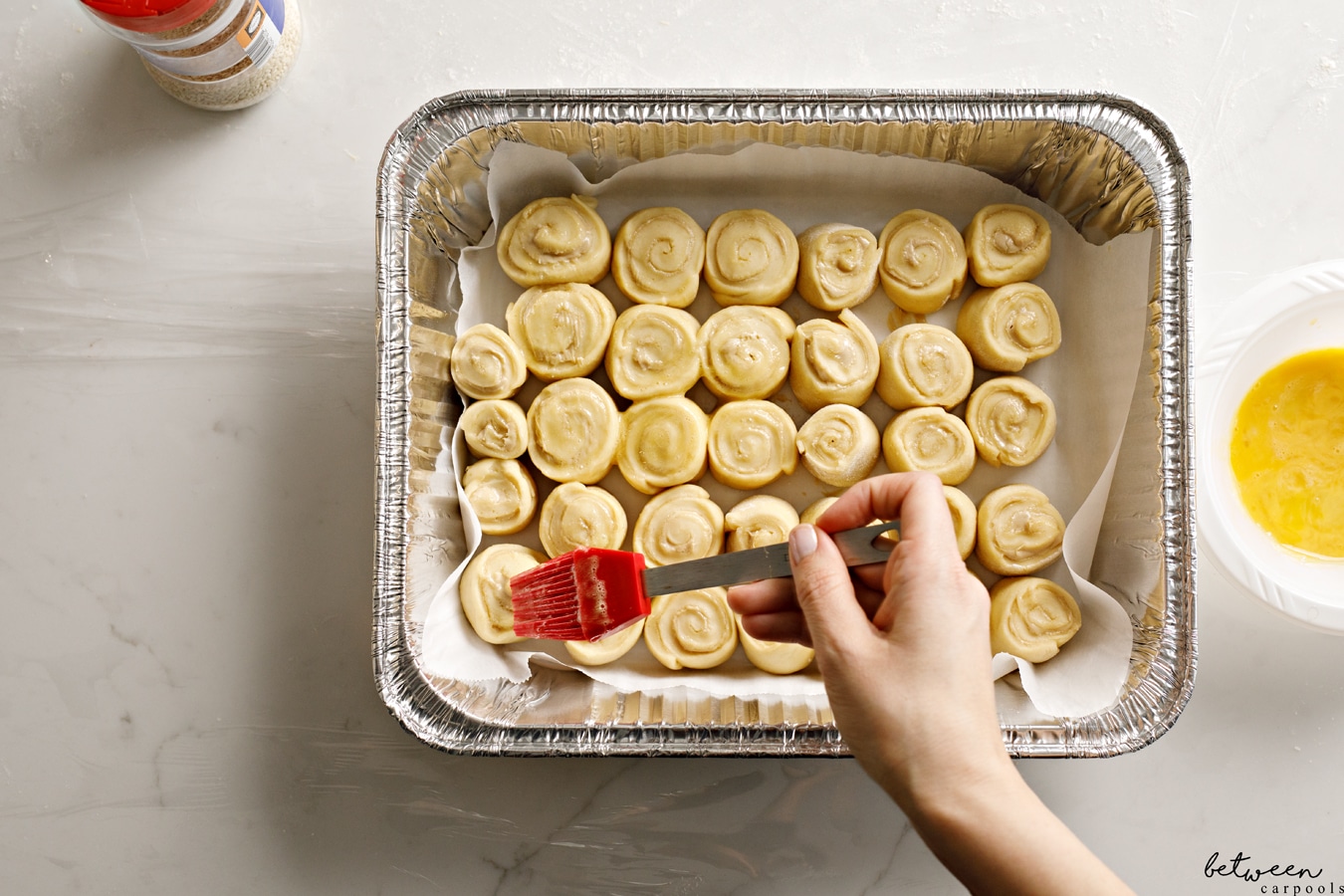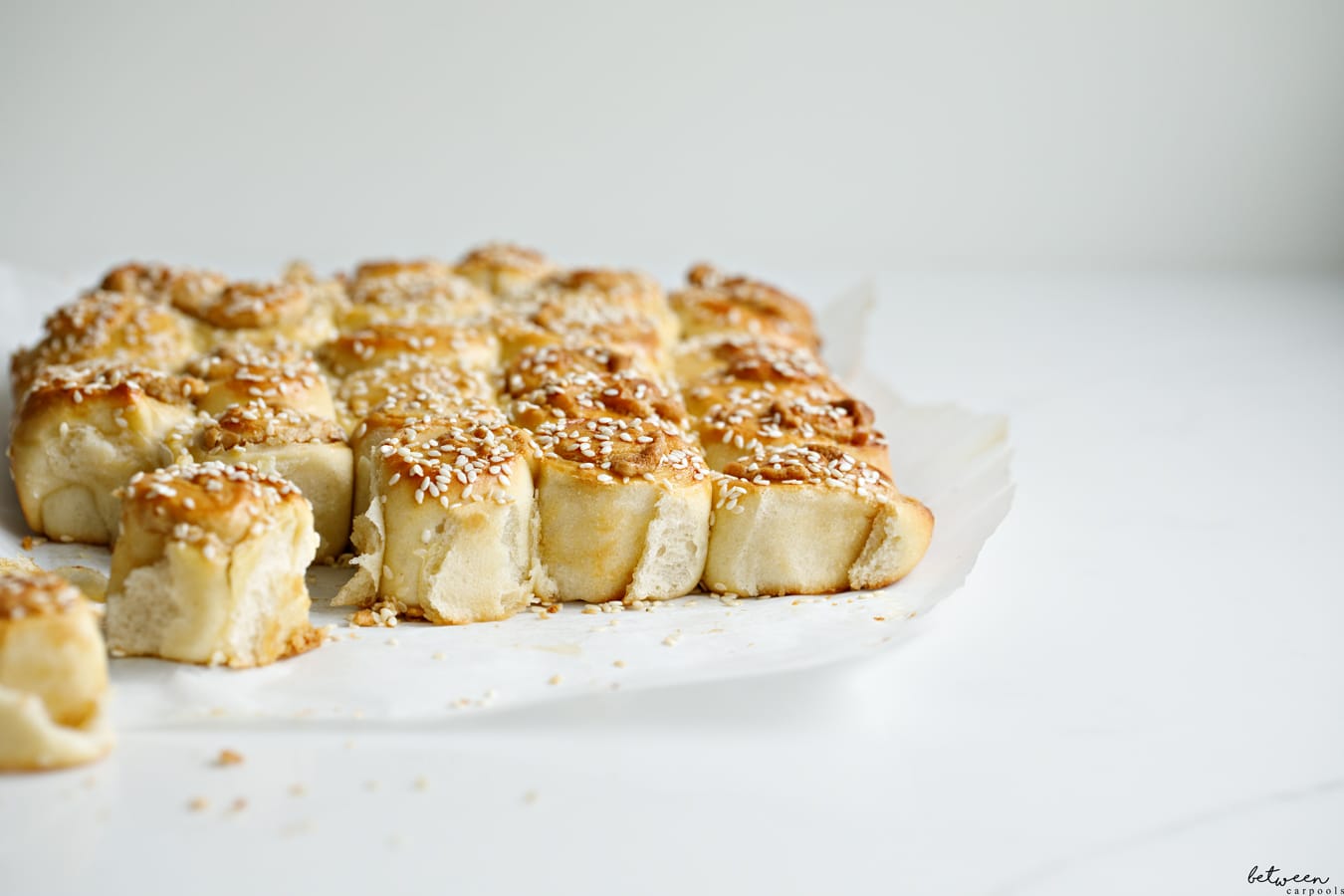 The little test project worked better than I expected! The result was perfect pull-apart halvah mini buns or rugelach, and a full batch of challah, too!
Some tips:
Line your countertop with plastic wrap like we did in this

babka post

to make cleanup a breeze.

Use a sweeter challah dough. I like Rochie Pinson's classic challah recipe from

Rising: The Book of Challah

or this

sweet challah

recipe from Between Carpools.

When using leftover pieces of dough, I make the buns in an 8" square pan. If I want a full 9×13 pan of buns, I use approximately the amount of dough that would make a small challah. 

If you can't find this particular brand of halvah spread, there are others on the market. This Achva Halva Spread was our favorite of the ones we tried.