A calm dinner table? Where everyone is having nice conversations? Doesn't seem possible? It's not only possible, but it's also necessary. Here's how to achieve it. 
Good, healthy food nourishes us mentally and physically. But if we can't digest it and enjoy the time we spend at the table, then it won't do as much for us. For the best benefits, we need to have an atmosphere at the table that is safe, loving, and calm. 
This would be easy if we didn't have children, but when we do, a lot of stuff goes on at the table. One child is complaining about the food, "I don't like this, why did you make this again??" Another one is poking siblings, teasing, and provoking them. 
"Stop!!! Make him go away!" 
This is real life with children at the table.
There are all sorts of things that go on. So how do we make mealtime safe, loving, and calm? (Apart from having a glass of wine with our meal?). Let's try a few strategies. 
Speak in a Calm Voice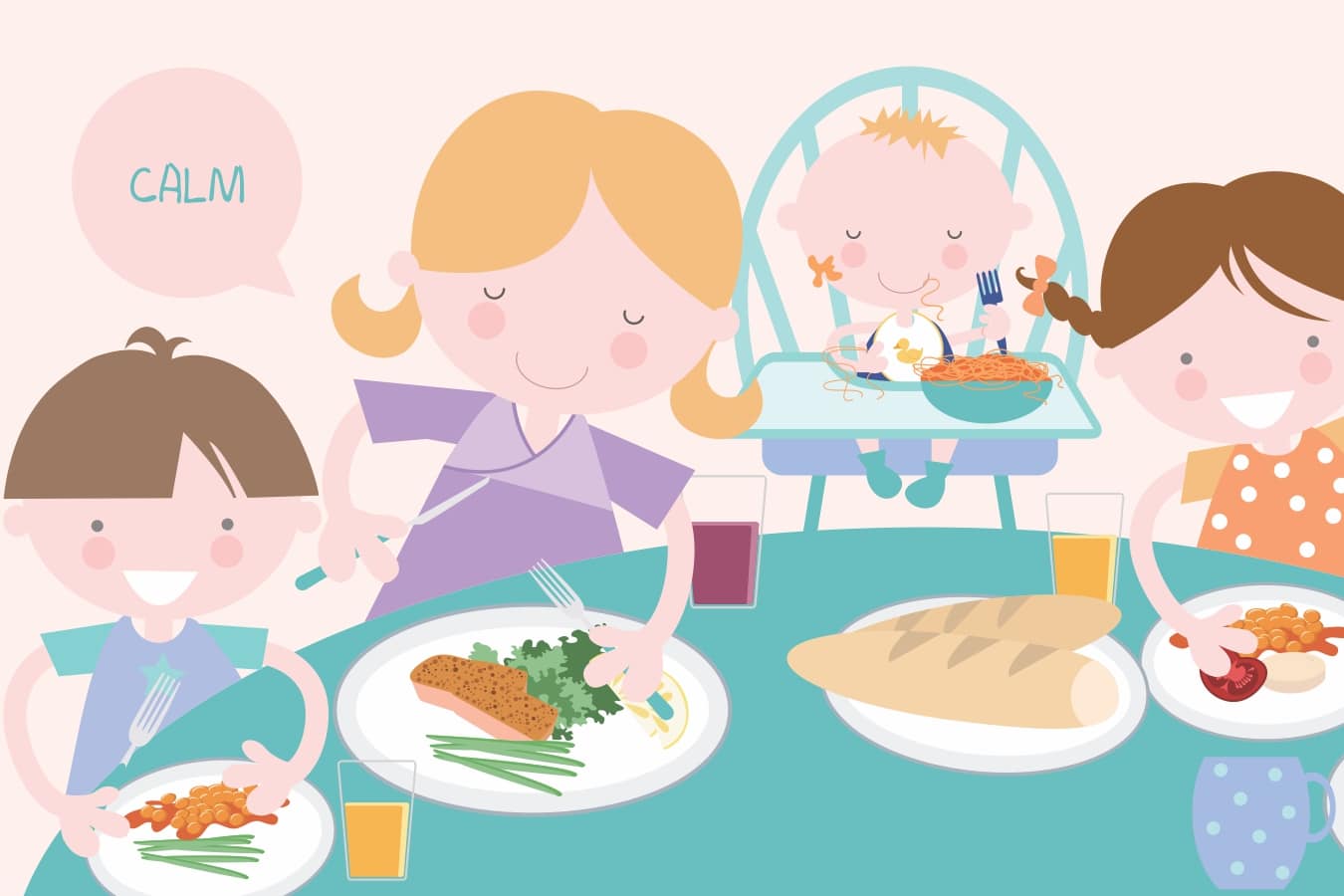 We are capable of setting the atmosphere and tone at a table through our voice alone. On purpose: speak slowly and quietly. A slow and quiet, calm voice will calm everyone's nerves. If the children are screaming and crazy, we need to respond with quiet instructions, even if there's a threat of consequences. We can say it in calm, quiet and slow voice. 
Use Your Voice for Positive Things
Don't use this time to direct traffic and tell everyone to "sit down" or "stop that." Look for places where you can offer encouragement, acknowledgement, and praise. "I love the way you're sitting so nicely…" or you can tell a toddler, "You're doing such a good job using your fork…" Don't direct comments to the ones that are not cooperating.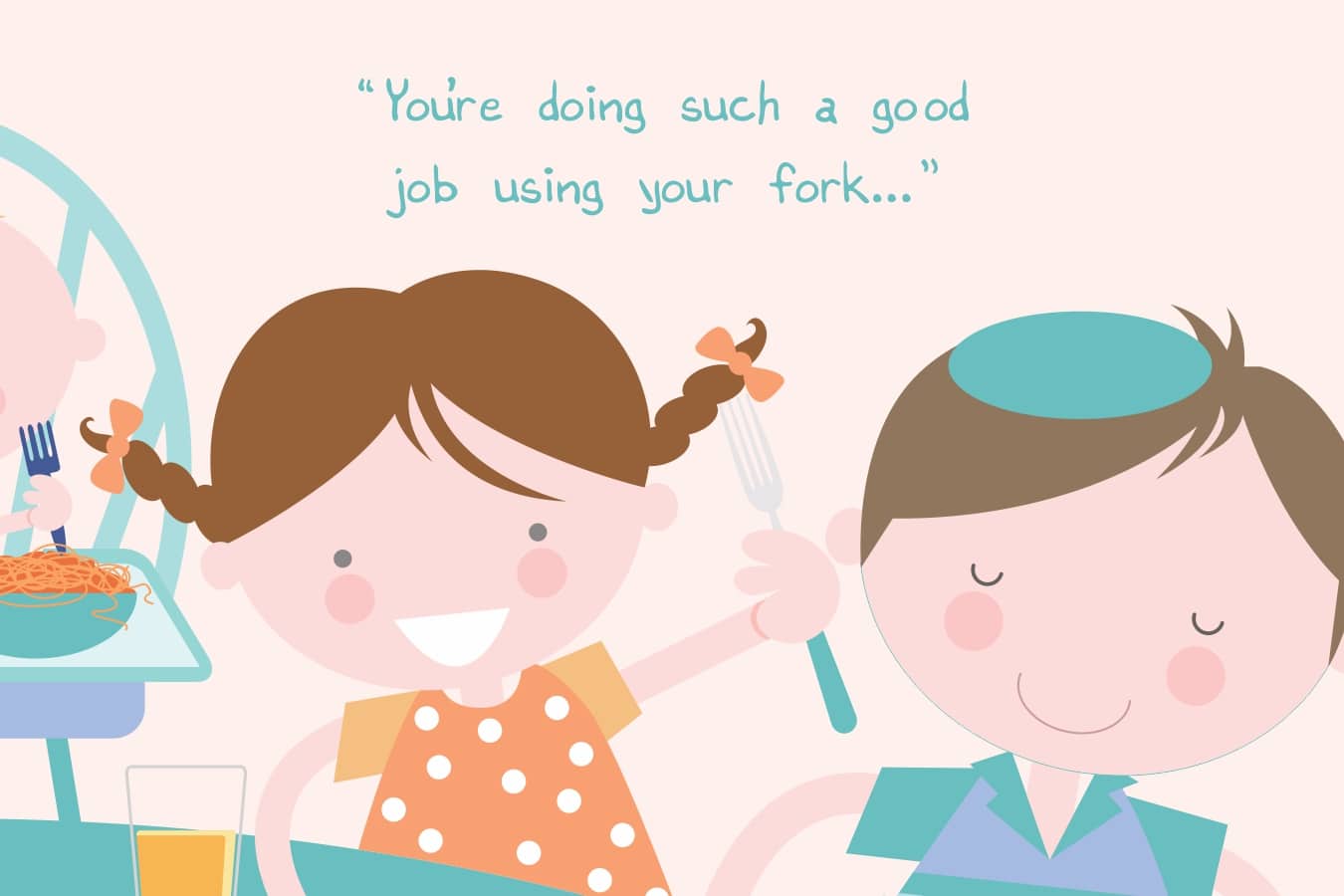 Direct comments to the ones that are.
Make dinnertime interesting.
Don't make it a time of inquisition or criticism, complaint, or correction. Take that out of dinnertime. You don't want to be tense or upset at the table. Rather, bring out topics that are real and pertinent. Come ready to have interesting conversations. Don't make it a time where kids need to report to you about their lives. Rather, use the time to develop their conversation skills and share ideas, thoughts, and feelings in a natural way like you would with a friend.
This originally appeared on our Instagram series, Between Minds, where different popular Instagrammers shared tips in their areas of expertise.