If you loved
Simply Gourmet,
then you'll love Rivky's next book:
Simply.
There are so many recipes that we want to make!
Rivky Kleiman is incredibly talented with flavors and textures. She knows how to create a recipe that will wow you and your family, yet still, does not require many steps or exotic ingredients. Her style is homey and tasty, the type our families love and crave. With Simply, she achieved that whilst keeping in mind the needs of busy women who want to get dinner on the table, something good and simple, but, with great flavor.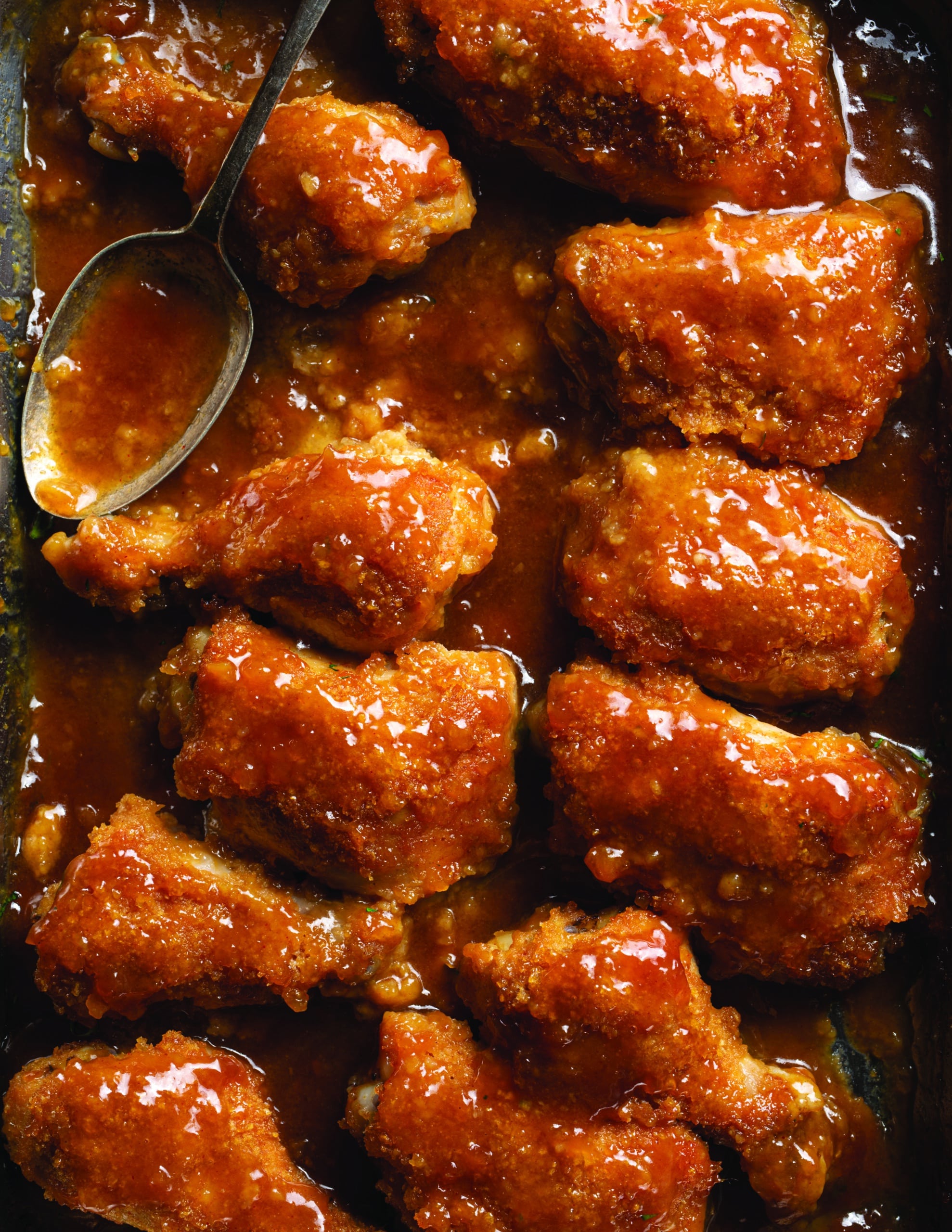 I know you will find so many recipes in it that you will love! Today we're sharing two exclusive recipes from the book. First up is this family-friendly Sweet and Tangy Chicken.
Get Simply now at Artcroll.com here!
Or, Get Simply on Amazon here!

Eileen's Sweet and Tangy Chicken
Everything about my friend Eileen a"h exuded life. Although it has been a number of years since her untimely passing, each time I make this chicken on the bone I think of Eileen and her glorious legacy. Thank you, Rochie, for sharing her spectacular recipe with me.
Ingredients
8 chicken bottoms
sea salt, to taste
garlic powder, to taste
onion powder, to taste
paprika, to taste
½ cup mayonnaise
½ cup cornflake crumbs
Sweet and Tangy Sauce
1 cup duck sauce
½ cup honey
3 Tbsp. yellow mustard
3 Tbsp. low sodium soy sauce
Instructions
Preheat oven to 350°F. Grease a roasting pan.
Place chicken into prepared pan. Season chicken lightly with spices. Spread mayonnaise over chicken. Sprinkle with cornflake crumbs to evenly cover.
Cover; bake on center rack for 1 hour 20 minutes.
Meanwhile, prepare the sweet and tangy sauce: In a small bowl, combine sauce ingredients.
Remove pan from oven. Pour accumulated liquid into a small bowl. (Allow liquid to cool; discard.)
Pour sauce over chicken. Return pan to oven. Bake, uncovered, for 20-30 minutes, until tender.
Note: You can also use chicken bottoms that were separated into drumsticks and thighs, as pictured.
FOR EXCLUSIVE CONTENT AND A PEEK BEHIND THE SCENES, MAKE SURE TO JOIN OUR WHATSAPP STATUS HERE.