Need that satiating meal you can put up in five minutes … and it's hot and ready when you walk in the house? This Mushroom Barley Chicken is it. 
Barley is one of those whole grains that I can almost sell to most members of the family, because, well, cholent. But besides for that, barley actually does great when cooked in the oven as a side dish, making it perfect for a 9 x 13 dinner. 
And unlike most veggies (yes, I know, mushrooms aren't a veggie) mushrooms really do well sitting in that 9 x 13 pan for hours.
So if you need an easy dinner solution, here you go!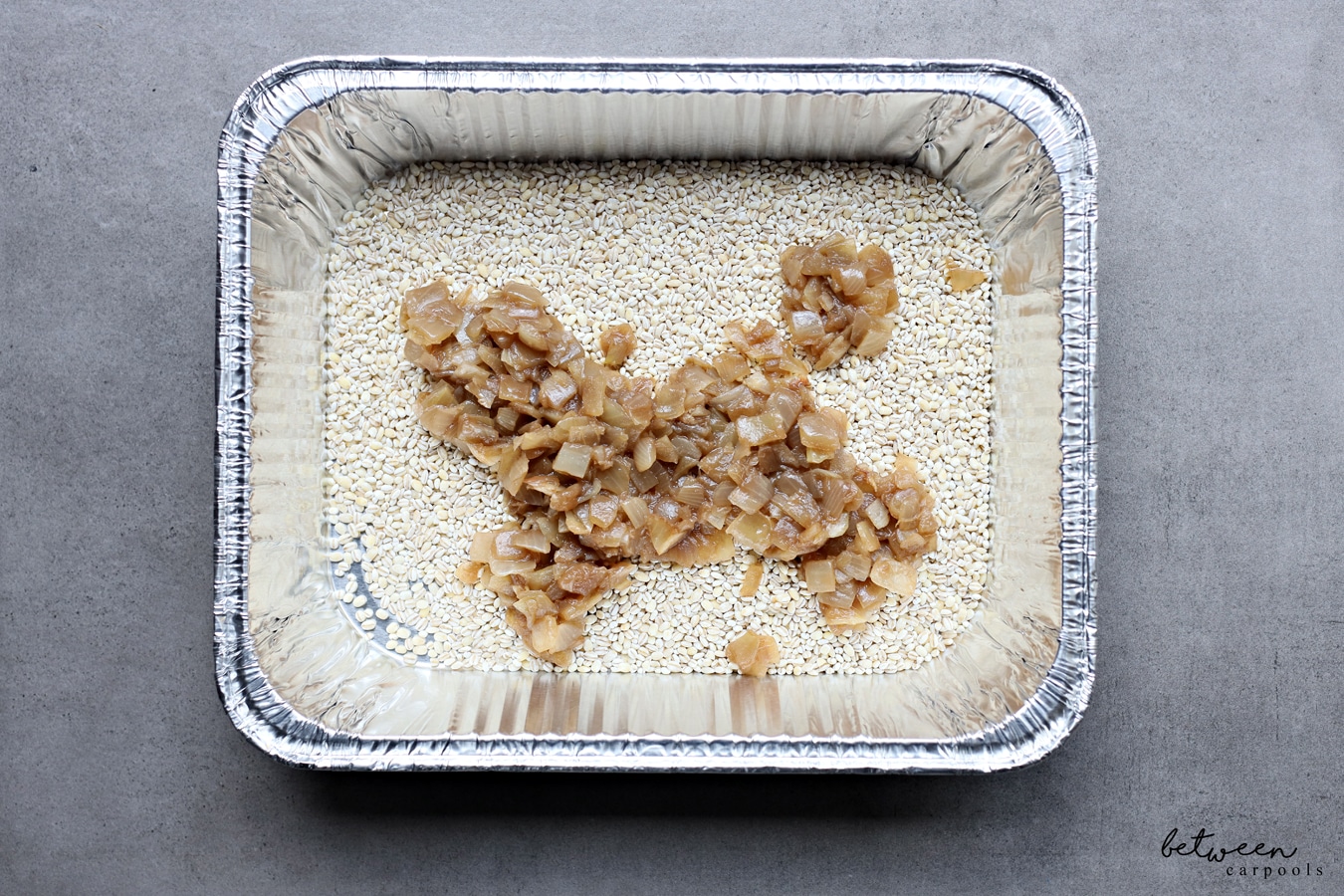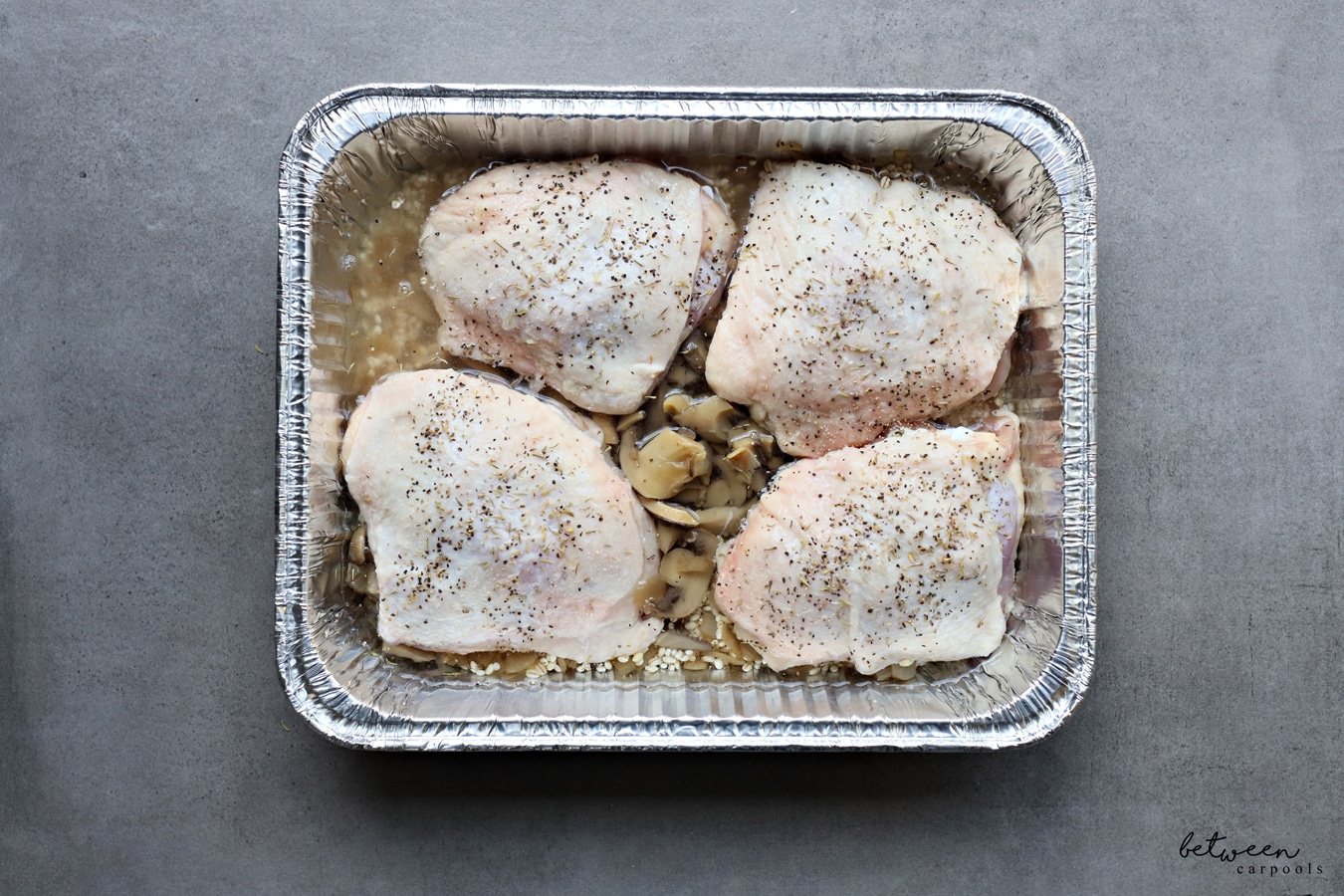 Mushroom Barley Chicken
Ingredients
Mushroom Barley Chicken
6 skin-on bone-in chicken thighs (and/or drumsticks)
1 ½ cups barley
½ (14 oz) can Easy Onions (frozen onion cubes will also work)
8 oz mushrooms
1 teaspoon salt, plus additional for sprinkling
Dried thyme, for sprinkling
Black pepper, for sprinkling
¼ cup white wine
2 ½ cups water
Instructions
Preheat oven to 350F.
Place barley in a 9 x 13-inch baking pan. Mix in onions. Top with mushrooms and season with 1 teaspoon salt.
Add chicken on top of mushroom/barley mixture. Pour white wine over chicken. Sprinkle chicken with salt, thyme, and pepper. Pour water into the pan on the side (not over the chicken).
Cover tightly and bake for 3 hours. You can set a timer for the oven to go off after 3 hours, and then let the chicken stay in the hot oven until dinnertime. It will stay hot and ready to enjoy for another couple of hours after the oven has turned off!