2 14-inch thin crust pizza (or 2 balls of dough)
So many great pizza dough recipes need time. And time isn't always on our side. This dough was originally used to make French bread, but it's perfect as a thin and crispy pizza dough. A thin crust pizza dough works great when you want to highlight flavorful pizza toppings …or when you simply don't have much time.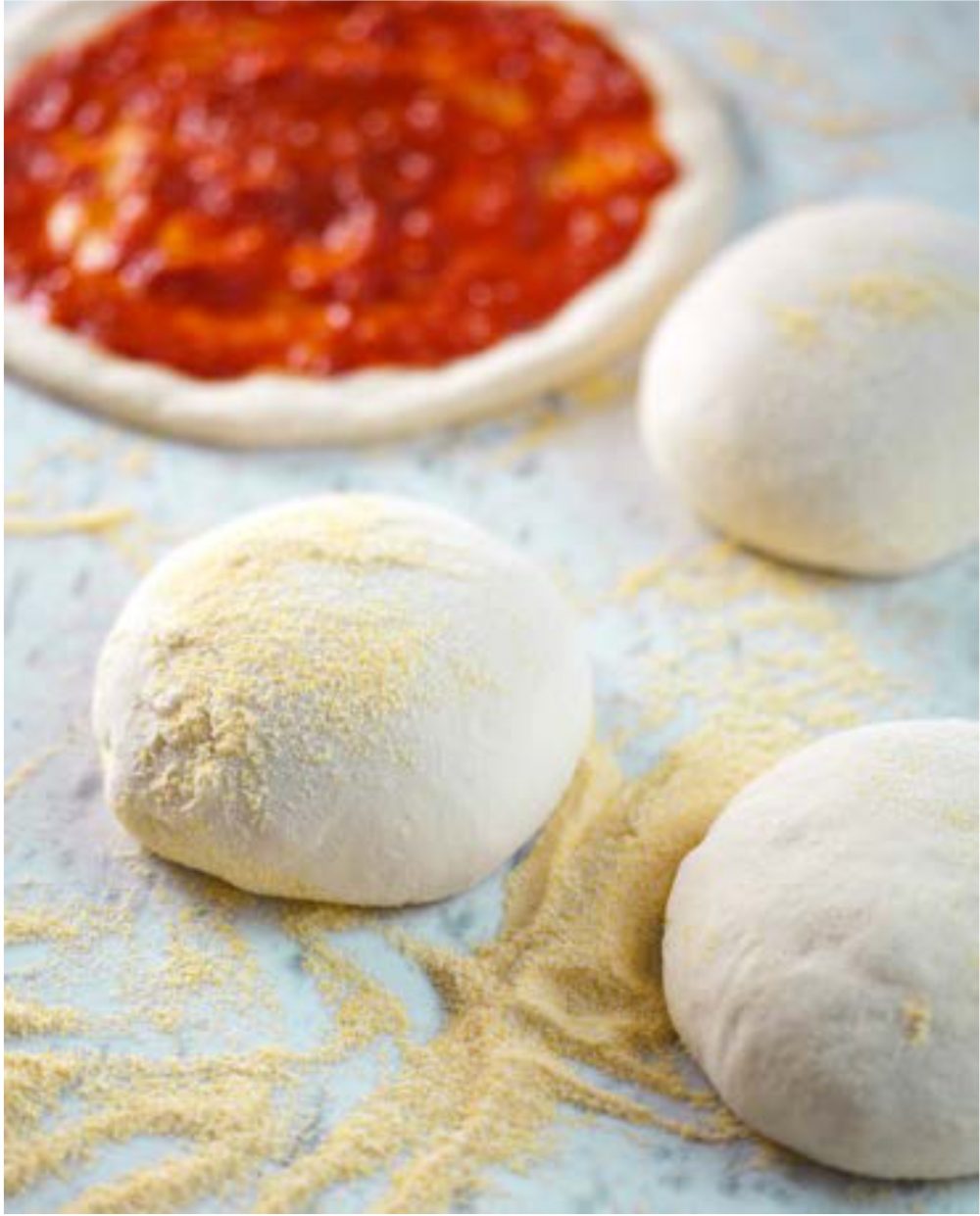 30 Minute Thin Crust Pizza Dough
Ingredients
1 ½ cups warm water
2 ¼ teaspoons yeast
1 teaspoon sugar
4 cups flour
2 ½ teaspoons salt
1½ tablespoons cornmeal
Instructions
Prepare the dough: In a large bowl or the bowl of an electric mixer, combine water, yeast, and sugar. Stir in flour and then salt. Knead until dough comes together. Place dough in a greased bowl. Cover with a clean towel or plastic wrap and let rise 30-40 minutes.
Preheat oven to 475?F. Divide dough into 2 balls. Sprinkle cornmeal on two pieces of parchment paper. Place each dough ball on parchment paper. Using a floured rolling pin, roll each dough to ¼-inch thick and move parchment paper with dough to a baking sheet. Top with desired toppings. Bake until crust is golden and crispy on the bottom, about 12-13 minutes.
Notes
This dough can also be used to make a crispy French bread. Shape into loaves and bake for 20-25 minutes.

Since this dough will make two pies, you can halve the toppings and make two different versions of thin crust pizzas, or turn the second pie into a classic sauce-and-cheese version for the kids.
Are you planning on making our grandma pizza tonight?
Click Here for the recipe