Whether you want a salad or a sandwich, this is just the thing.
Finally, in the summertime, seudah shelishit becomes a meal we're actually ready for (vs. in the winter when it seems like it's too close to lunch!). And even better: we can have dairy!
Now, I never understood why people chose to prepare pasta salads for seudah shelishit. If we're eating kezaytim of bread, wouldn't you want your meal to include things that go well with the bread?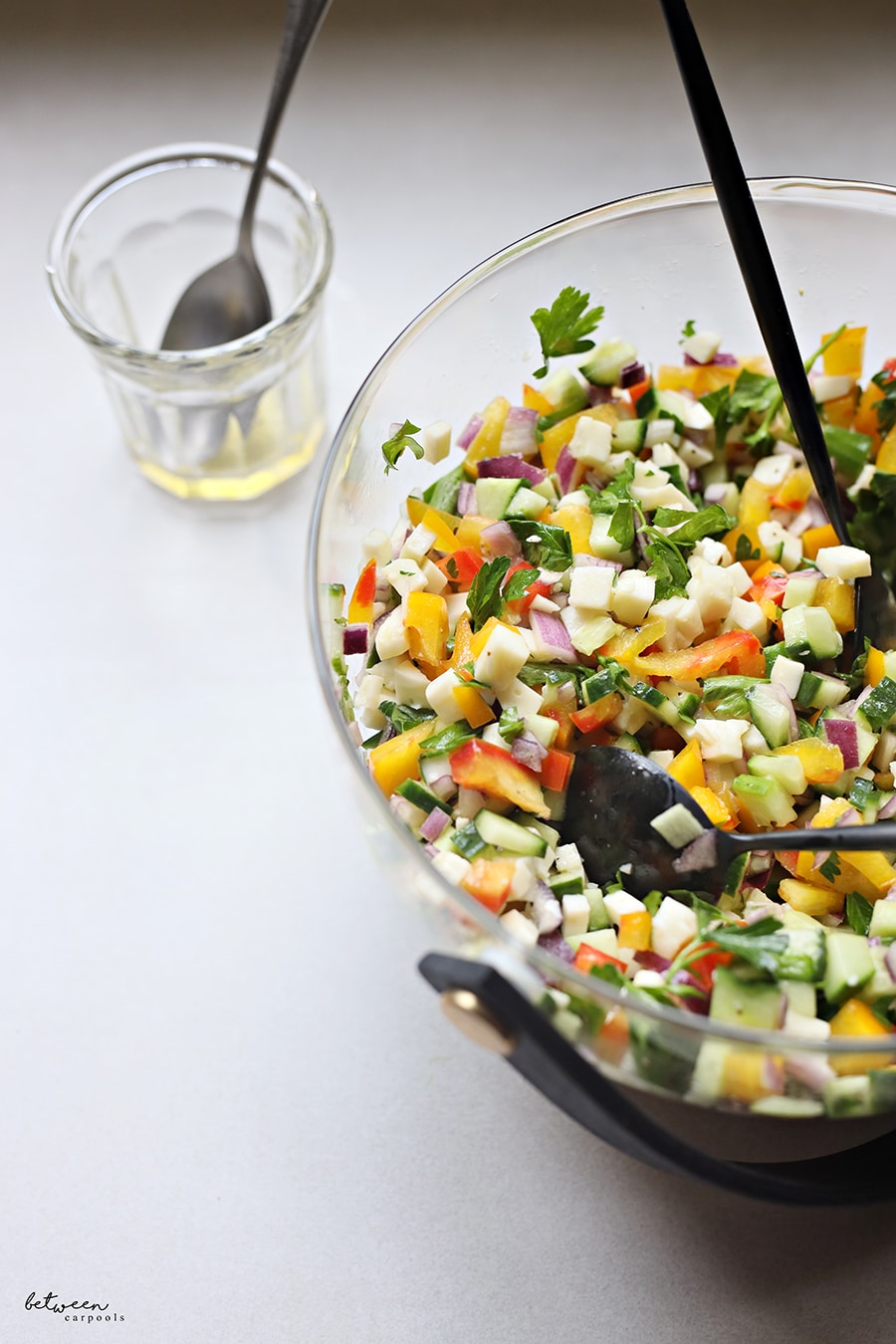 Like this salad. Just perfect.
It's beautiful. Just the thing to set right in the center of the table. And super refreshing. It's good on it's own. And it's also delicious inside a pita too (add some Caesar dressing and avocado to your pita and it's really an amazing sandwich).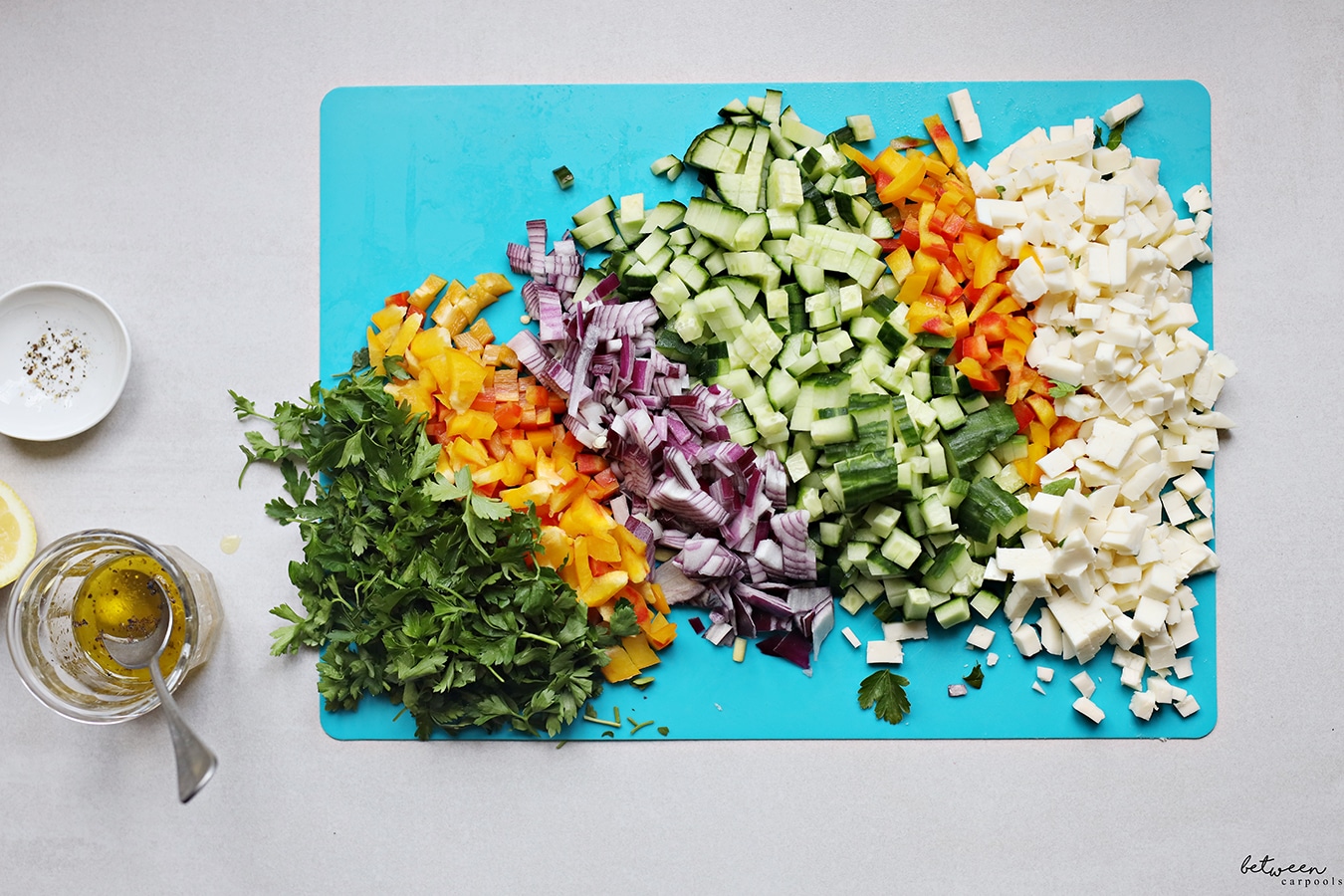 Try to chop up everything nice and evenly. You'll need to do this the day before. I prefer to keep the ingredients stored separately and combine them all when it's time to serve.

Diced Mozzarella Salad
Ingredients
1 English cucumber, finely diced
1 red pepper, finely diced
1 small red onion, finely diced
About 1 cup fresh parsley, chopped
1 8-oz ball fresh mozzarella cheese, finely diced
Juice of 1 lemon
2-3 tablespoons olive oil
1 teaspoon salt
Pinch coarse black pepper
Instructions
Combine all ingredients.
Want to round out the meal? This salad is also one of
my seudah shelishit favs.