Five minutes the night before, and I have a fresh hot meal for my family in the morning. Fresh bread is my solution to a busy life.
If we were to bump into each other and begin a conversation, chances are, somewhere in the middle of our discussion on juggling work and family (because isn't that always the conversation?), I would have mentioned that you need to get a breadmaker.
My breadmaker was my best friend in the kitchen: Five minutes the night before and I had fresh bread in the morning.
After I watched my friend Chaya Suri Leitner of @spiceandzest prepare her sourdough bread, though…suddenly, my breadmaker bread seemed so tasteless and boring in comparison.
But I wouldn't give up my breadmaker. It was just time for a new recipe. One that still took minutes to prepare and could be done the night before.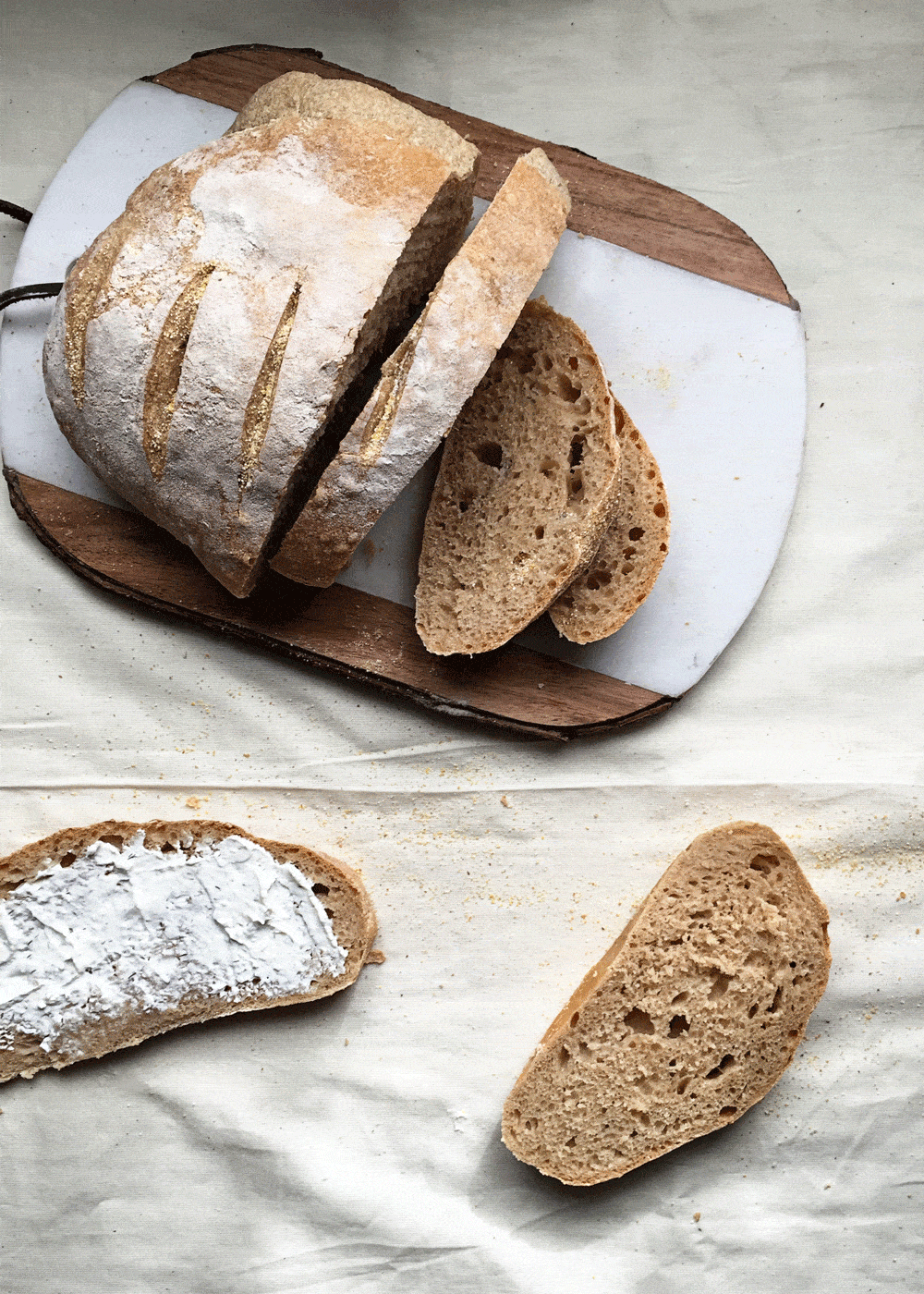 And I found it. Jim Lahey's recipe includes just 4 basic ingredients. Mix 'em with a fork, or by hand, and let the dough do its magic overnight on your counter, bake, and voila!
There are also some fun fillings you can add to the bread that make it even better. Now I have my new go-to breakfast. And my breadmaker is away in the closet.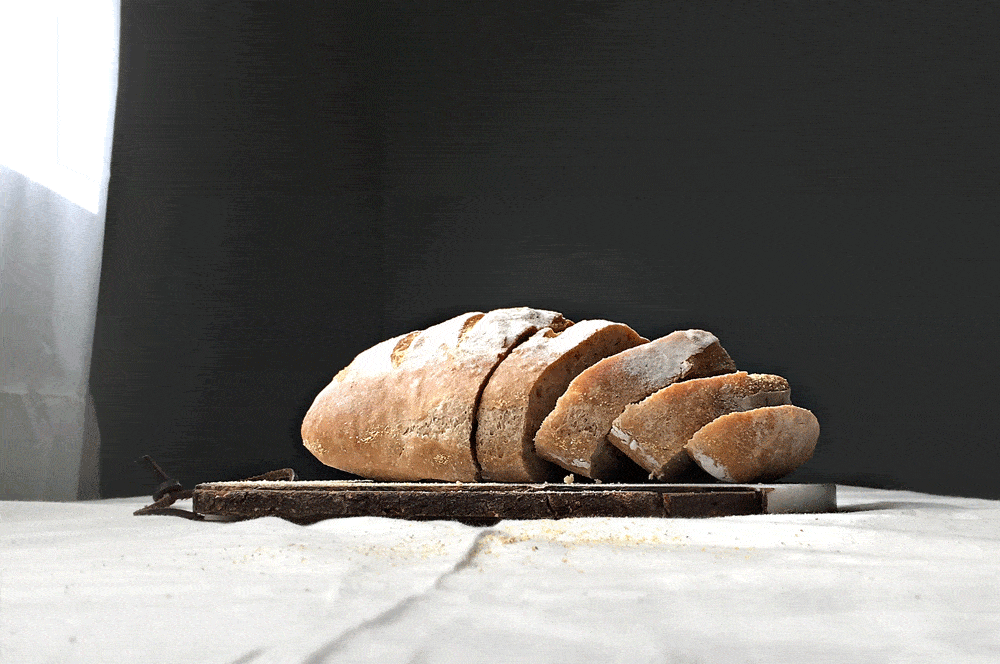 Jim Lahey's Overnight Bread (slightly adapted)
Ingredients
3 cups all-purpose flour
1 teaspoons kosher salt
1 teaspoon instant yeast
1 ½ cups water
Instructions
In a bowl, mix flour, salt, and yeast together. Add water and mix. Note that it will look sticky and messy. Cover with Saran Wrap and leave it on your counter or any warm place for 8 to 18 hours (the longer the better).
Optional: Pick a filling and sprinkle it on top of the bubbling dough. Black Olive—Slice about 1 cup of olives and sprinkle on top. Note: Add less salt to the dough. Pesto-Olive—Smear pesto on top, then sprinkle with about ¼ cup sliced olives. Note: Add less salt to the dough. Roasted Garlic—Roast garlic in the bulb; once cool, remove from peels, slice and sprinkle on top of dough. Sauteed Onions—Saute 1 large onion; once cool, sprinkle on top.
Using a fork, fold the dough over the filling to shape it (and to distribute the filling).
Sprinkle flour or cornmeal on parchment paper and tilt your bowl over the flour or cornmeal (the dough will be sticky, so use a fork), and help the dough roll onto the flour, top side down (to conceal the fold). Flour your hands and shape it.
Cover and let it rest for 1–2 hours. 15 minutes before baking, preheat oven to 450°F. Bake for 30 minutes. The "true" and best way is to bake it in a cast iron pan, but I use a round pan or baking sheet.
Note: If you want to have fresh bread in the morning, you'll need an early start (bread is a great reason to get you to finally do that!) Do Step 1 on the previous day. If you're doing the roasted garlic or onion filling, do that the day before too. First thing in the morning (before the coffee!) do the rest.  
Enjoy!