Rebbetzin Rochie Pinson teaches you how to make pretzel challah!
(All photos taken from RISING! The Book of Challah, photographed by Monica Pinto and published by Feldheim.)
When people ask me to tell them my favorite challah recipe from my new cookbook, RISING! The Book of Challah, I tell them "I simply can't, it's like choosing a favorite child!" But if you really push me hard on this… I will have to admit that there are some recipes that I just keep going back to, and no matter what the occasion – they are a hit every time!
My pretzel challah recipe is one of those.
If I haven't made it in a while, I will be hearing about it from my (actual) children.  It's just a huge treat.
With its crispy, chewy, salty and tangy exterior, to the pillowy soft challah inside… these challahs are irresistible. Like your favorite hot pretzels… but way better, because… challah.
Enjoy at home with your family and guests, and share with friends, a hostess, or anyone you want to make really, really happy.
I usually make these as smaller individual sized challahs, and they are also super to use for sandwiches. Anything made in a pretzel challah will be gobbled before it's unwrapped!
If you have extra challah dough go ahead and make some with that, or make a dough just for this. It's worth it!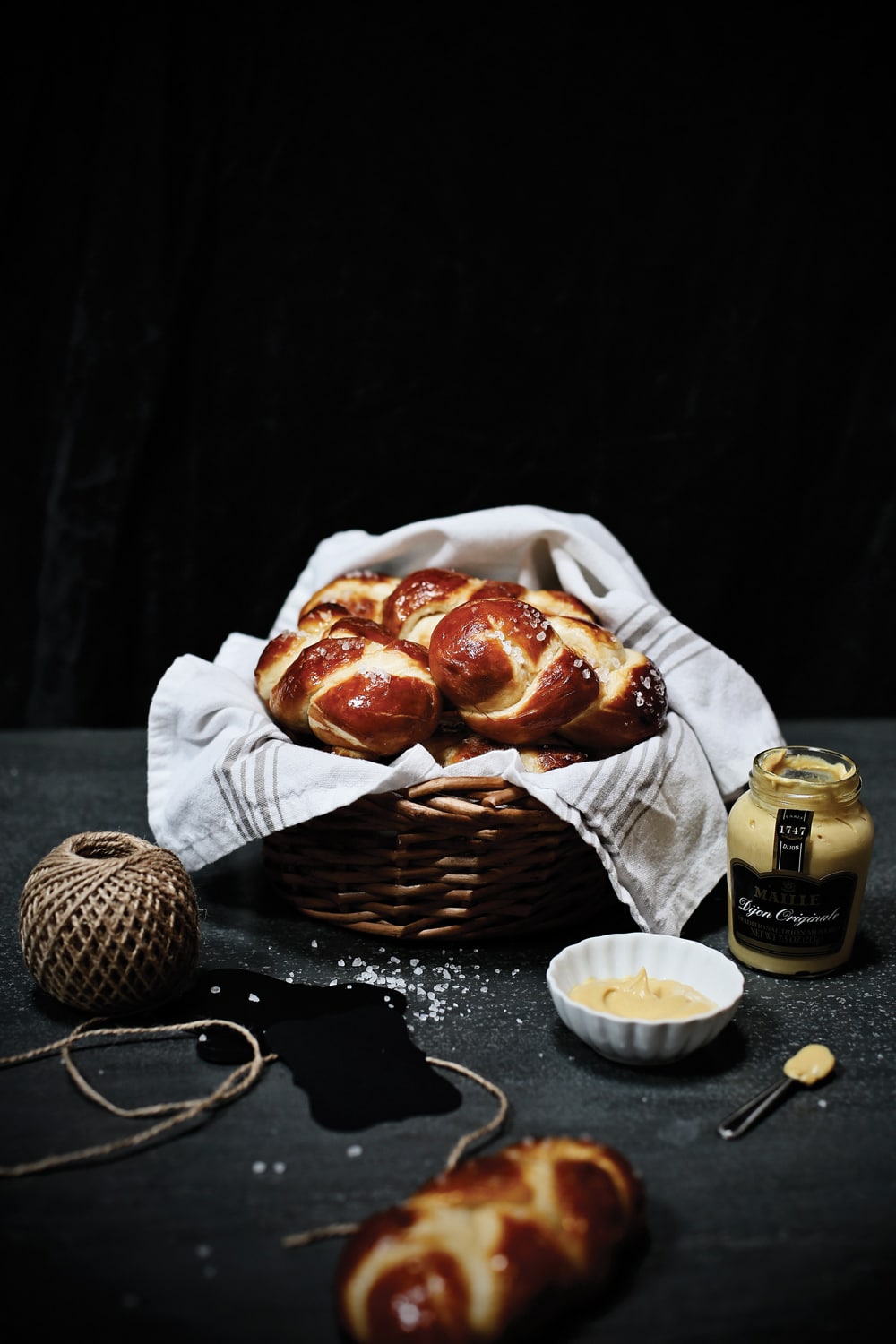 In my cookbook, RISING! The Book of Challah, I have a special challah recipe just for pretzel challah, which is really a variation on my classic recipe, and works amazingly well as a pretzel challah. But go ahead and use any challah dough you're comfortable with and then turn it into a magical pretzel challah.
Here's how.
You'll need:
1 recipe challah dough
Pretzel Bath Equipment: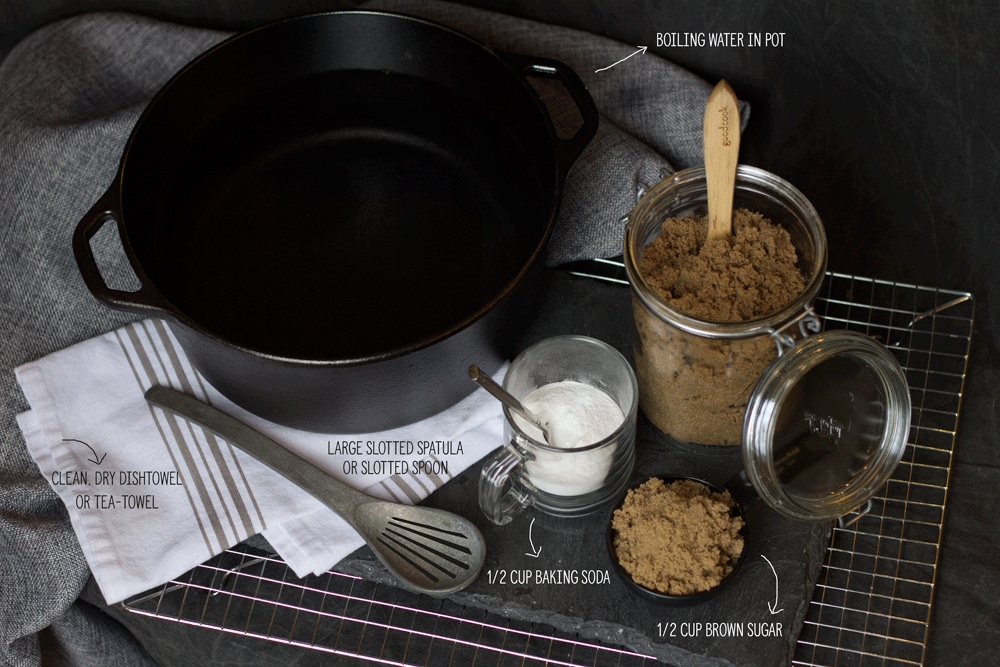 Wide and deep pot (large enough to fully immerse whatever size challah you are planning for), Pair of spatulas or tongs.
Pretzel Bath:
boiling water to fill the pot about 3/4 full
½ cup baking soda
½ cup dark brown sugar
Challah Glaze:
1 egg, well beaten with 1 tsp water
Challah Toppings:
pretzel salt or coarse sea salt
Post Baking Glaze:
2 Tbsp melted margarine or butter
The Pretzel Bath:
Ever wonder how hot pretzels get that addictive chewy crust? Well, wonder no more! The secret is in the special bath the dough takes before going into the oven. Traditionally, pretzels used to be dipped into some water with lye, but that stuff is pretty dangerous. Here's a much safer way to do it: with baking soda! And with the addition of some brown sugar, we end up with the most delightfully chewy and sweet-tangy crust. Can't wait for you to taste these!
Prepare your challah dough as usual.

While the challah is rising choose a pot or roasting pan that is large enough and deep enough to contain enough water to fully immerse your largest challah. Fill it approximately 3/4 of the way with water and bring to boil.

Pour the

brown sugar

and

baking soda

into the boiling water. Lower the flame but keep it high enough so that the water stays at boiling temperature throughout the bath process.

Separate challah (with bracha if needed) and shape into challahs. I like to do small individual challahs for this recipe. The braided challahs do not need to rise again. They will go straight into the bath and then the oven!

Lay an unfolded clean dish towel on the countertop near the pot or pan. Prepare a good spatula or two nearby.

Place one braided challah into the pretzel bath, waiting until it has been removed before adding the next one.

After about 15 seconds, use the spatula to flip the challah over so that its other side can be boiled.

The challah should not be in the water much more than 30 seconds.

Use the spatula (or two) to gently remove the challah and place it on the dishtowel to absorb excess liquid. Then transfer to a baking sheet.

Repeat steps 6–8 until each challah has been "bathed."

Glaze the challahs with the egg wash and sprinkle with pretzel salt (or coarse sea salt). Use a very light hand with the salt as it is very strong—a little goes a long way!
While challahs are baking, melt 2 Tbsp butter or margarine (in a pot, or in the microwave)

After removing challahs from oven, place on cooling rack.

While they are still warm

, brush

melted butter

or

margarine on each challah.
Try to resist eating them all at once. Good luck!
Cookbook can be purchased in all Jewish book stores or online here.