Your kids love chicken cutlets, but they really prefer them breaded and fried. This version of grilled chicken is so flavorful, they won't mind that you didn't fry them.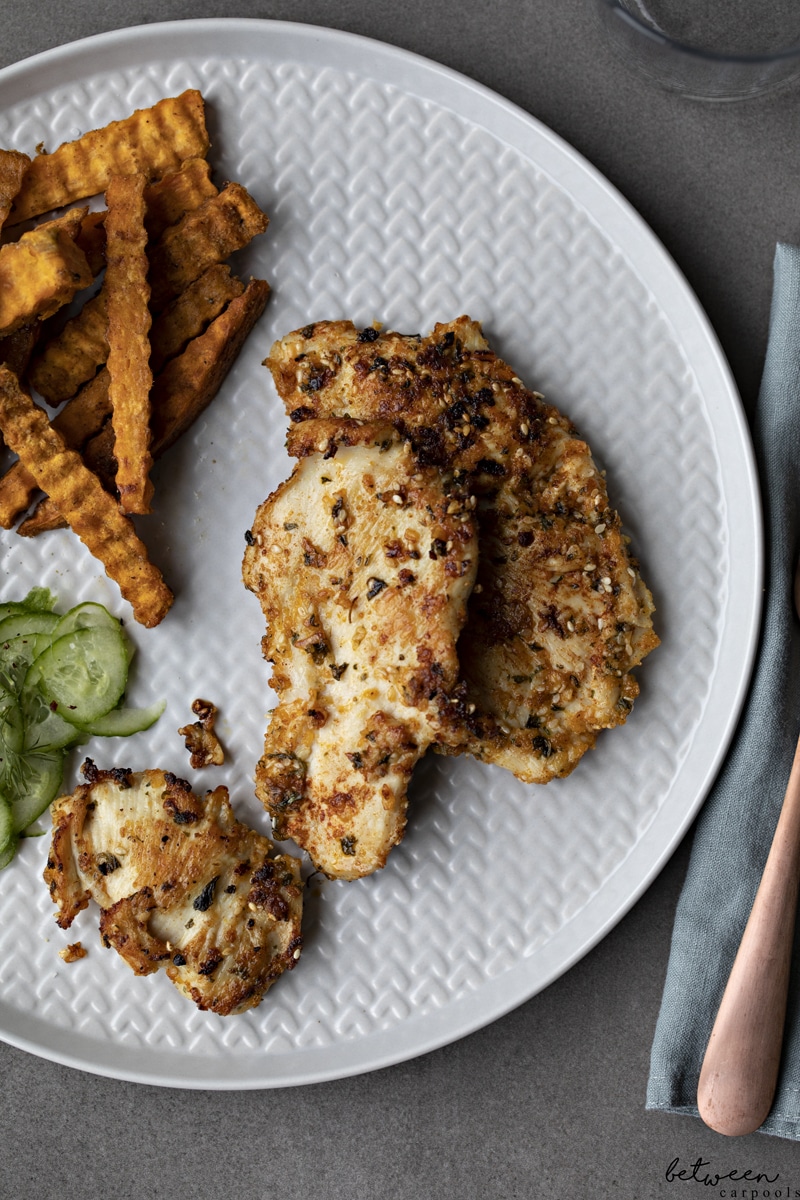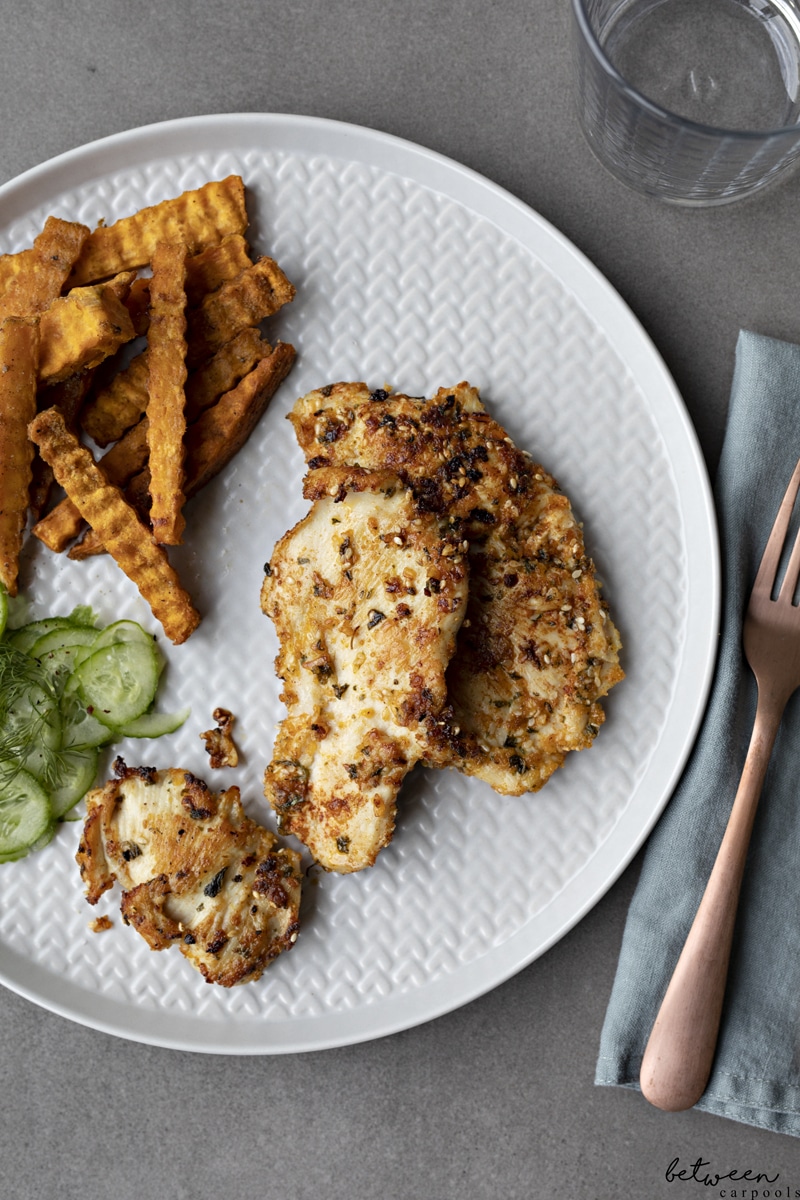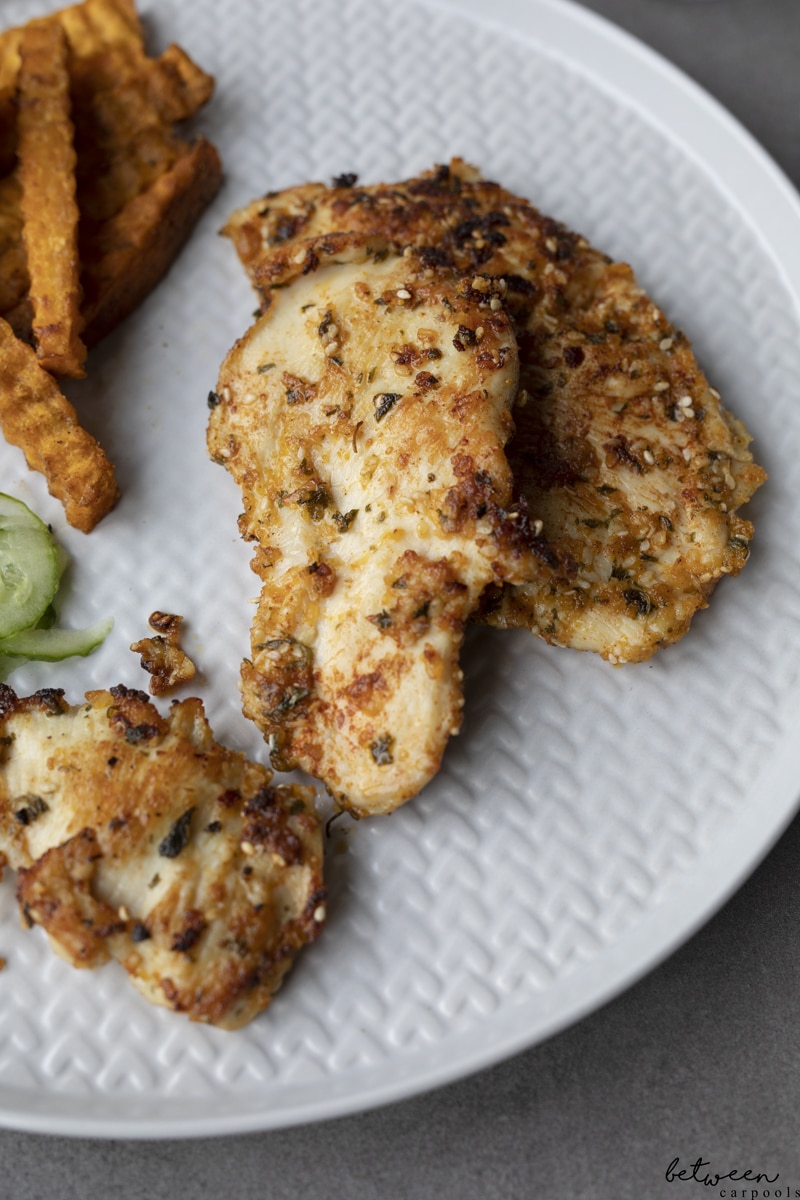 Grilled Chicken Schnitzel
Ingredients
1- 1 ½ lbs thinly sliced boneless chicken breast
½ teaspoon paprika
½ teaspoon shawarma spice
1 Tablespoon dried parsley
1 Tablespoon sesame seeds
2 Tablespoon bread crumbs
2 garlic cloves, crushed
2 Tablespoons olive oil
1½ teaspoon minced onion
½ teaspoon kosher salt
Crushed black pepper
Instructions
In a bowl, combine chicken and all ingredients. Grill right away or leave in the fridge or freezer until ready to cook.
Heat a grill pan. Add chicken and grill for 7-8 minutes, flipping halfway through. You can also cook them in a saute pan using 1 tablespoon oil. (To bake, spread on a greased baking sheet and spray with nonstick cooking spray. Bake at 425⁰F for 12-15 minutes).
See this post too! What Can Be Better Than Easy Schnitzel?