Easy to prep. Check. Minimal ingredients. Check. Loads of flavor. Check. This tomato and shallots chicken is the perfect way to up your game for Yom Tov.
Coming up with a Yom Tov menu can be challenging enough; add Pesach to the equation and one might feel a bit at a loss. Our family uses very few ingredients on this Yom Tov, but, I have to admit, I actually like the challenge. Besides, there's something great about a week of unprocessed ingredients and everything homemade and…simple.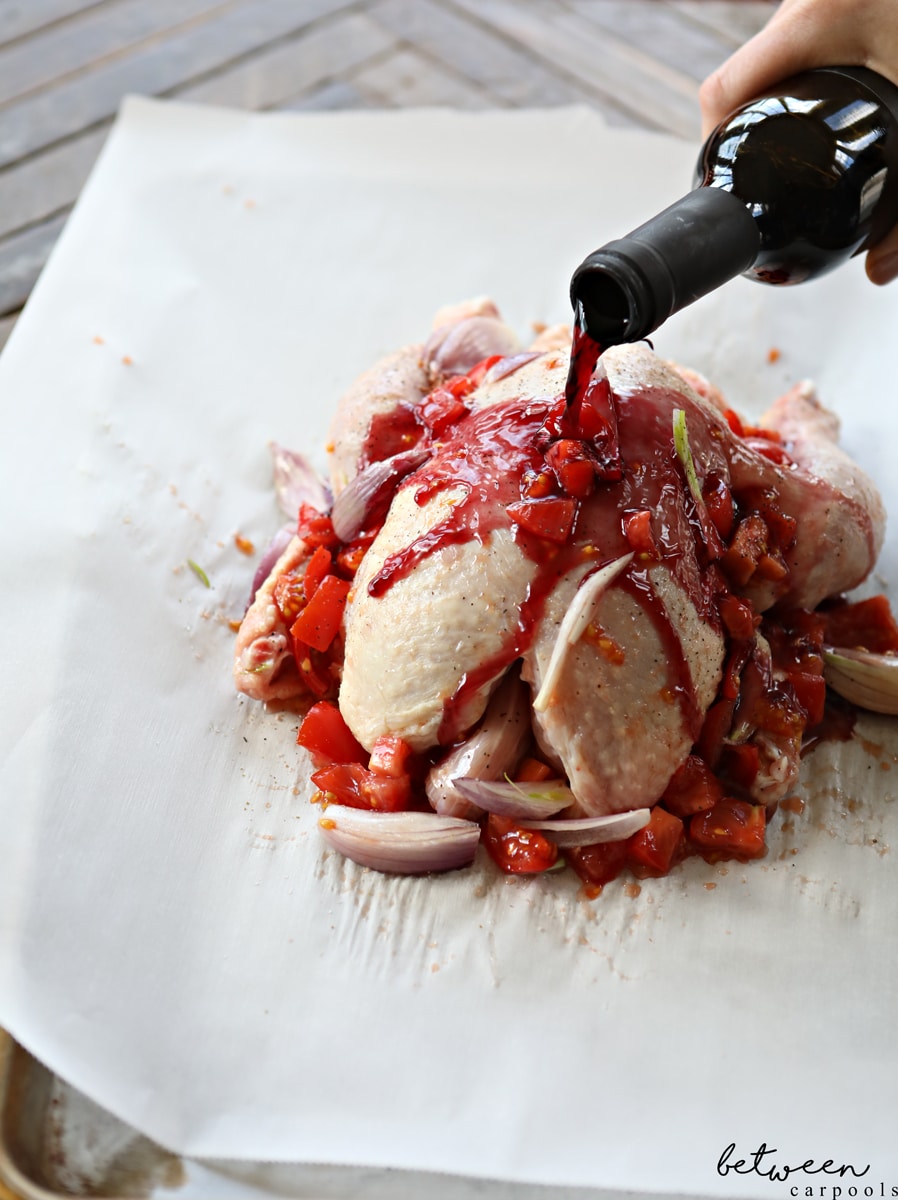 This tomato and shallot chicken recipe is just that. Simple, yet exquisite. The flavors come together beautifully and the wine adds that depth that spells out "Yom Tov."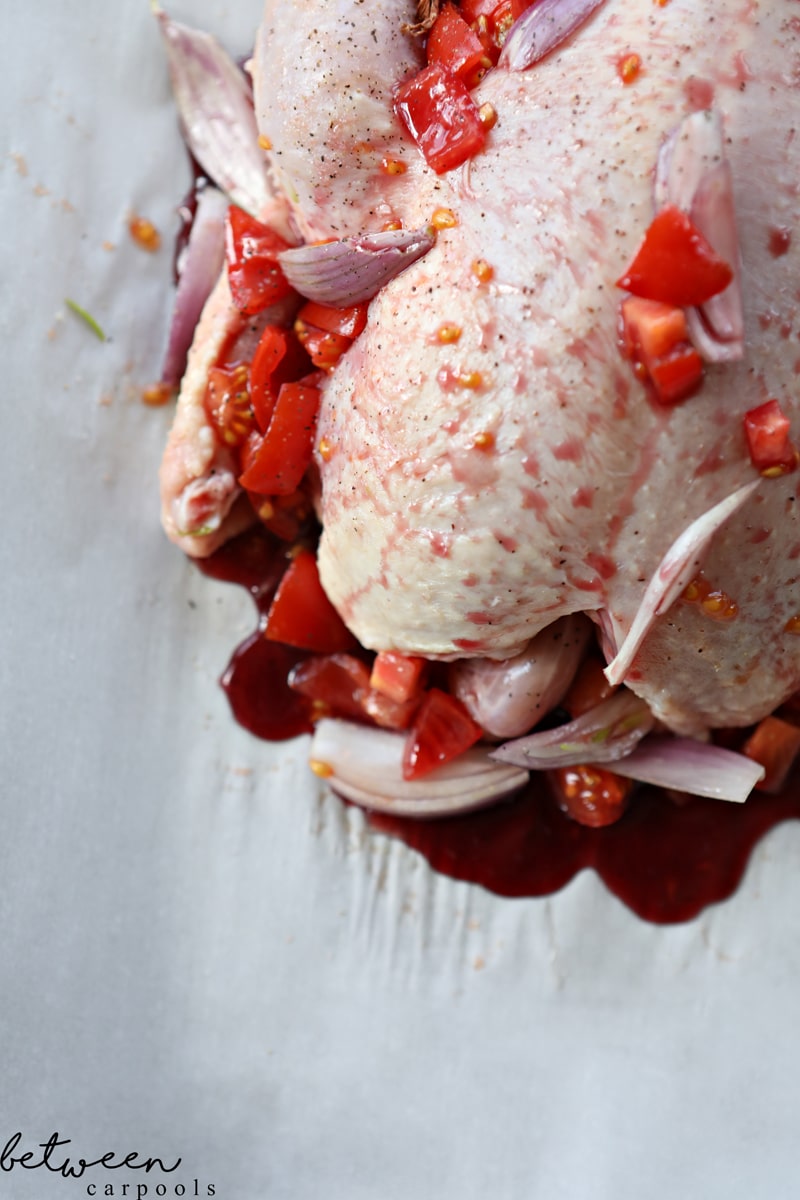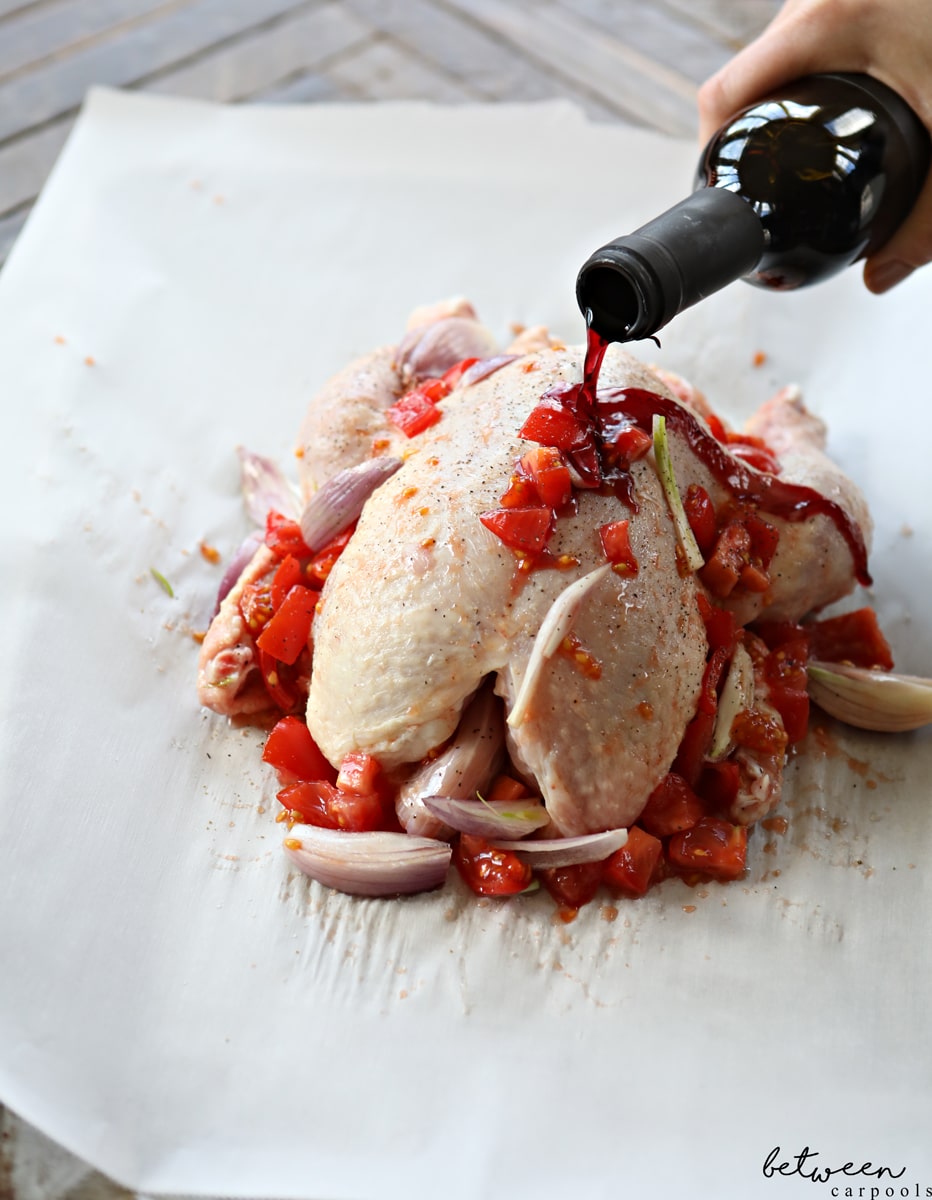 My family prefers a whole chicken to chicken bottoms or quarters, we find the meat tastier and everyone gets to pick the part they like (white or dark), but feel free to try this recipe with any chicken pieces you like as well.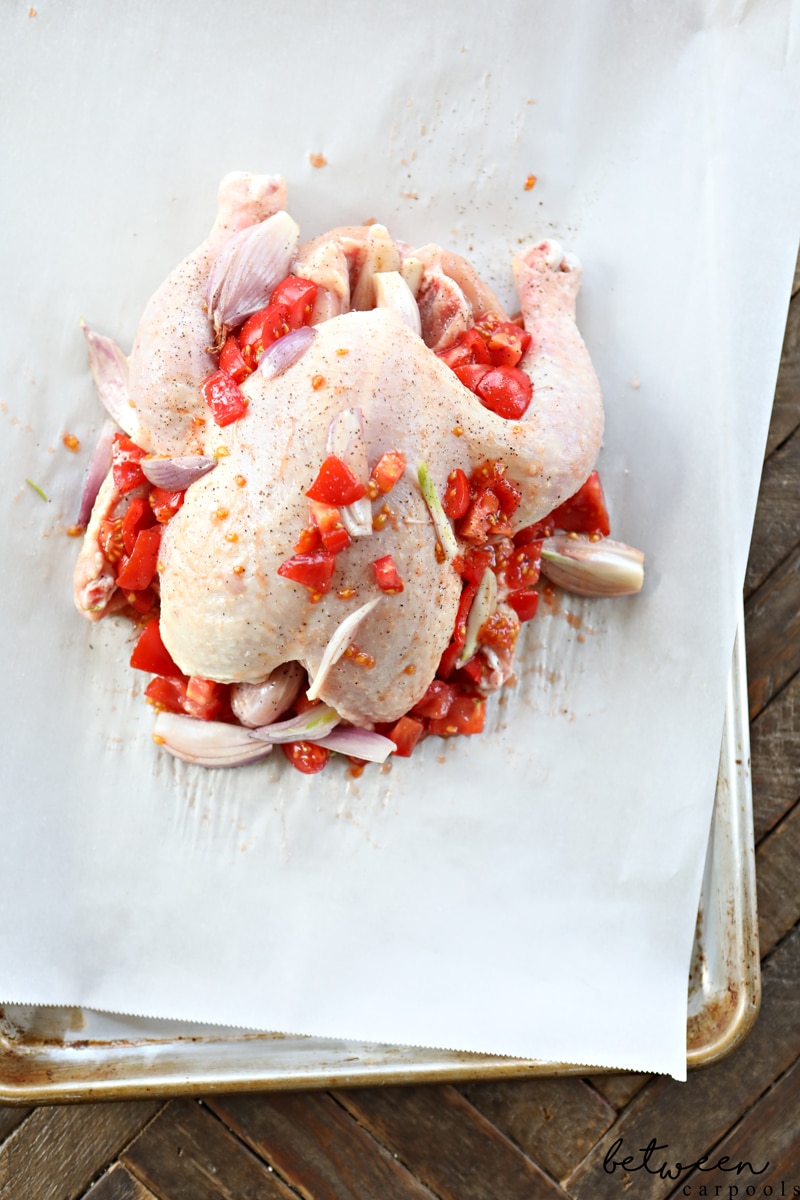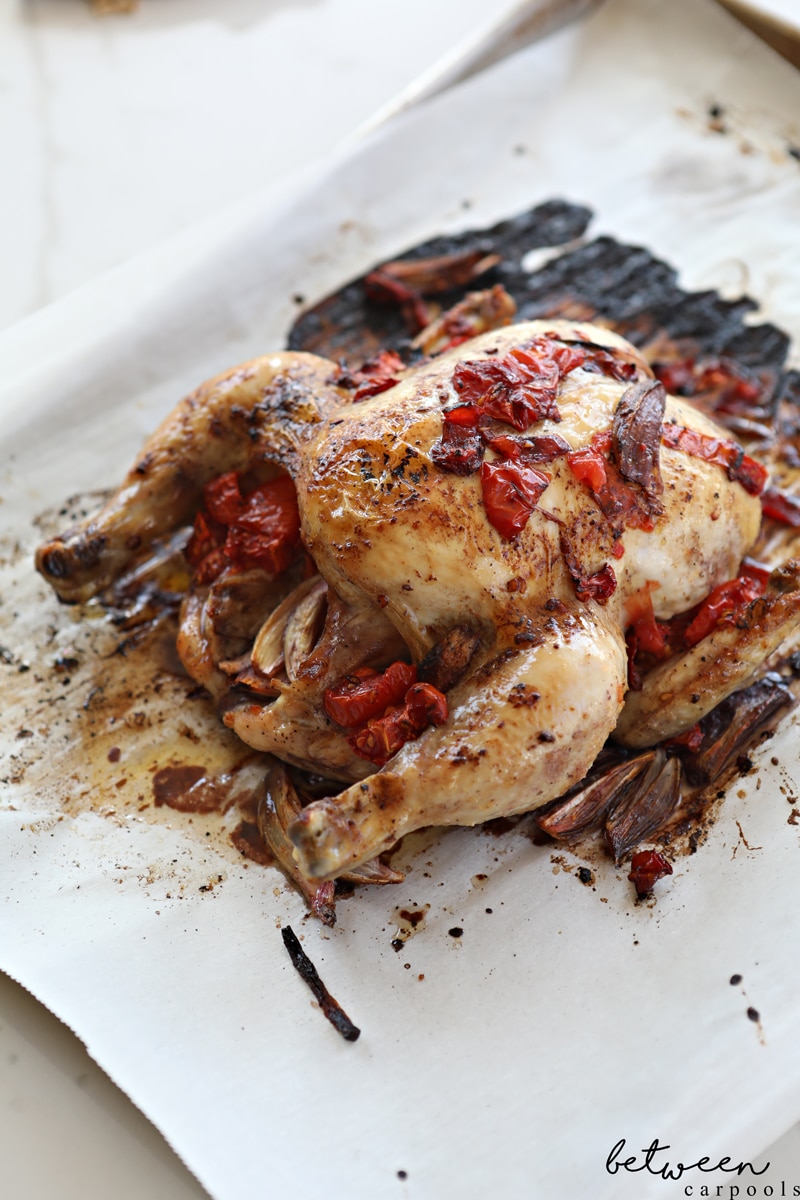 Roasted Tomato & Shallots Chicken
Ingredients
1 whole chicken (or any cut of chicken your family prefers)
2 tablespoons olive oil
Salt and pepper
4 shallots, peeled and sliced
3 tomatoes, cubed (see tip on how to peel tomatoes, if that is your custom)
About ½ cup dry red wine
Instructions
Preheat oven to 350ºF. If you have a 'roast' setting, use it. Clean and dry the chicken. Place on a lined baking sheet. Sprinkle with salt and pepper, then rub in olive oil.
Top the whole chicken with the sliced shallots and cubed tomatoes. Arrange the vegetables all around the chicken and inside of it as well.
Pour wine over the chicken (this is a great way to use up the small wine bottles as we discussed here). Place chicken in the oven, uncovered.
Baste chicken with its juices every 20-30 minutes. This will ensure your chicken remains juicy and the skin gets nice and crispy. Roast for about 1 hour and 15 minutes, or until juices run clear when pricked with a fork (timing will depend on the size of chicken).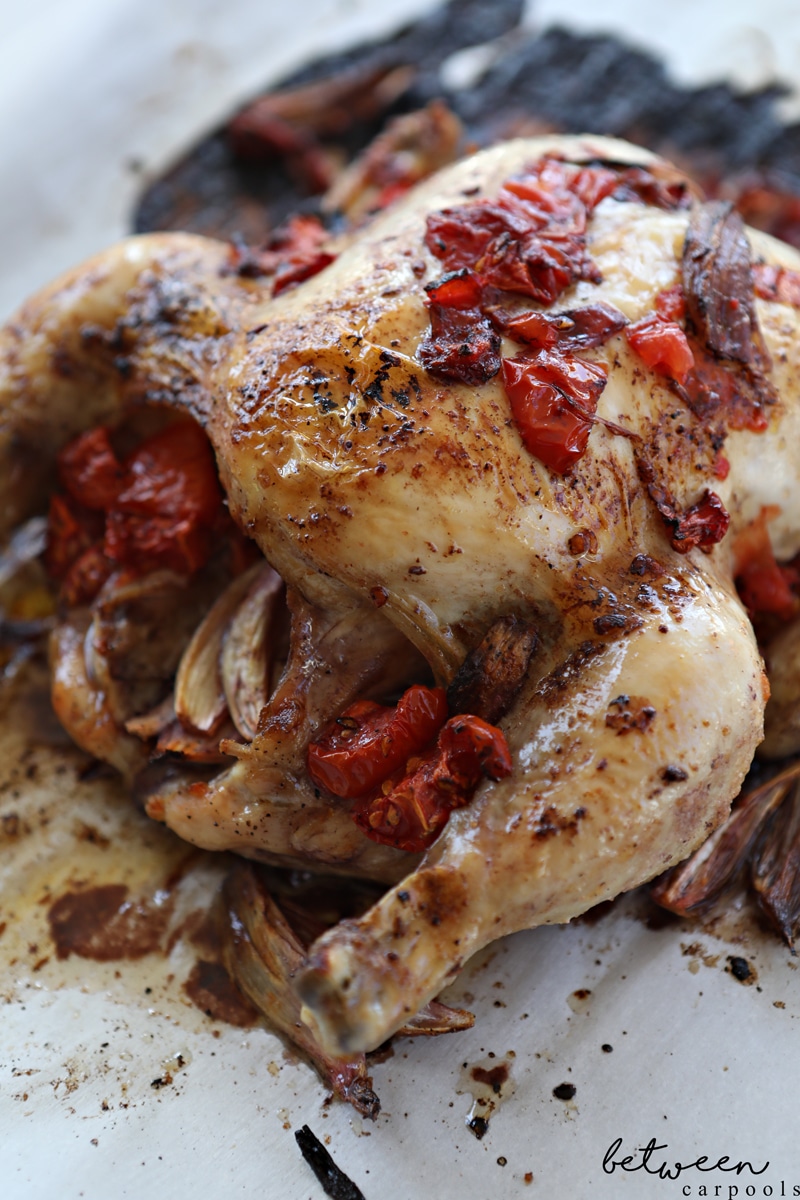 How to Peel Tomatoes
Pick firm tomatoes (like Roma). Score a small x incision at the tip and place in a bowl. Cover with boiling water and let sit for a few minutes. Peel will come off easily.