Don't worry about overbuying fruit in the summer. Too much fruit is always a good thing when you can make fruit crisp.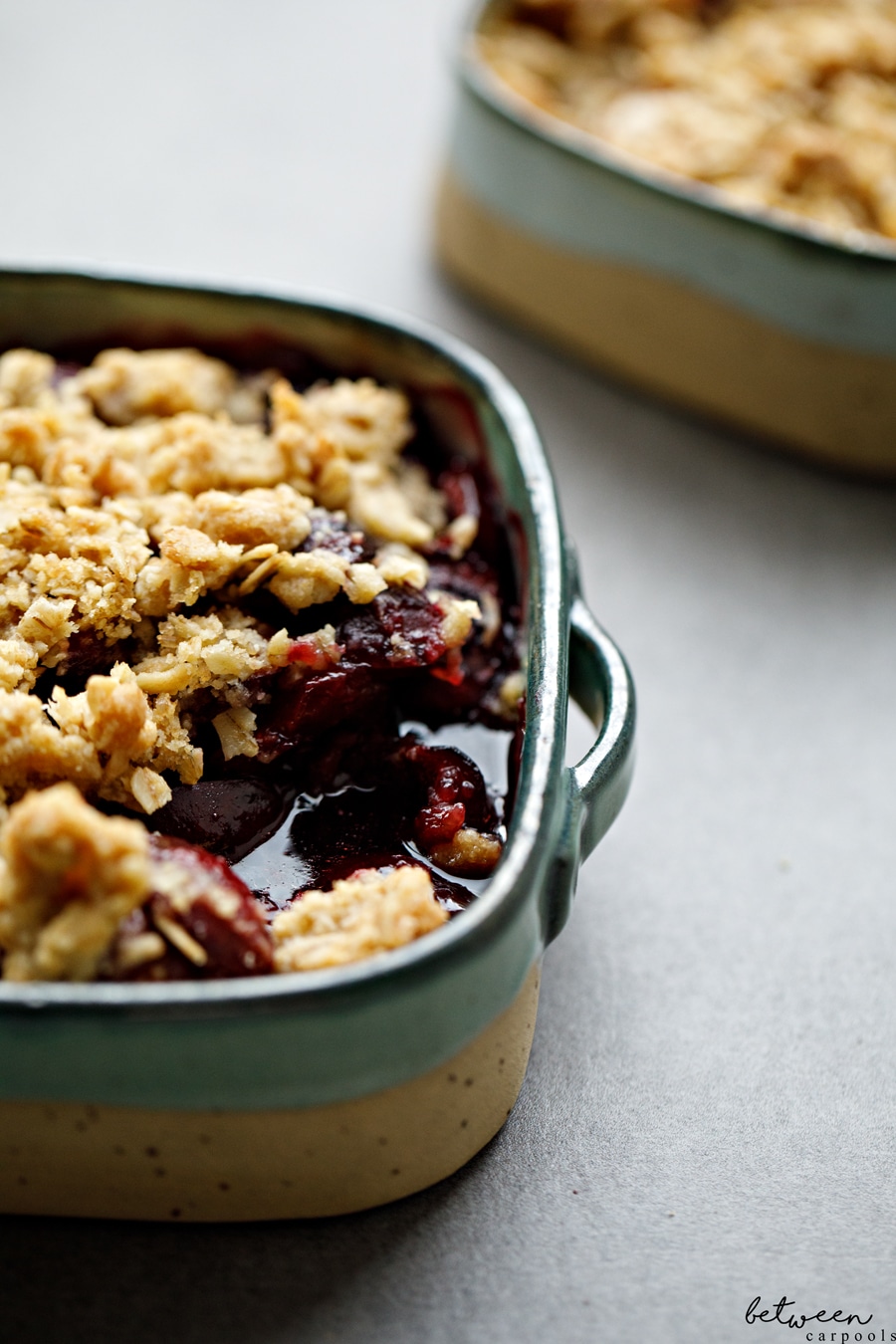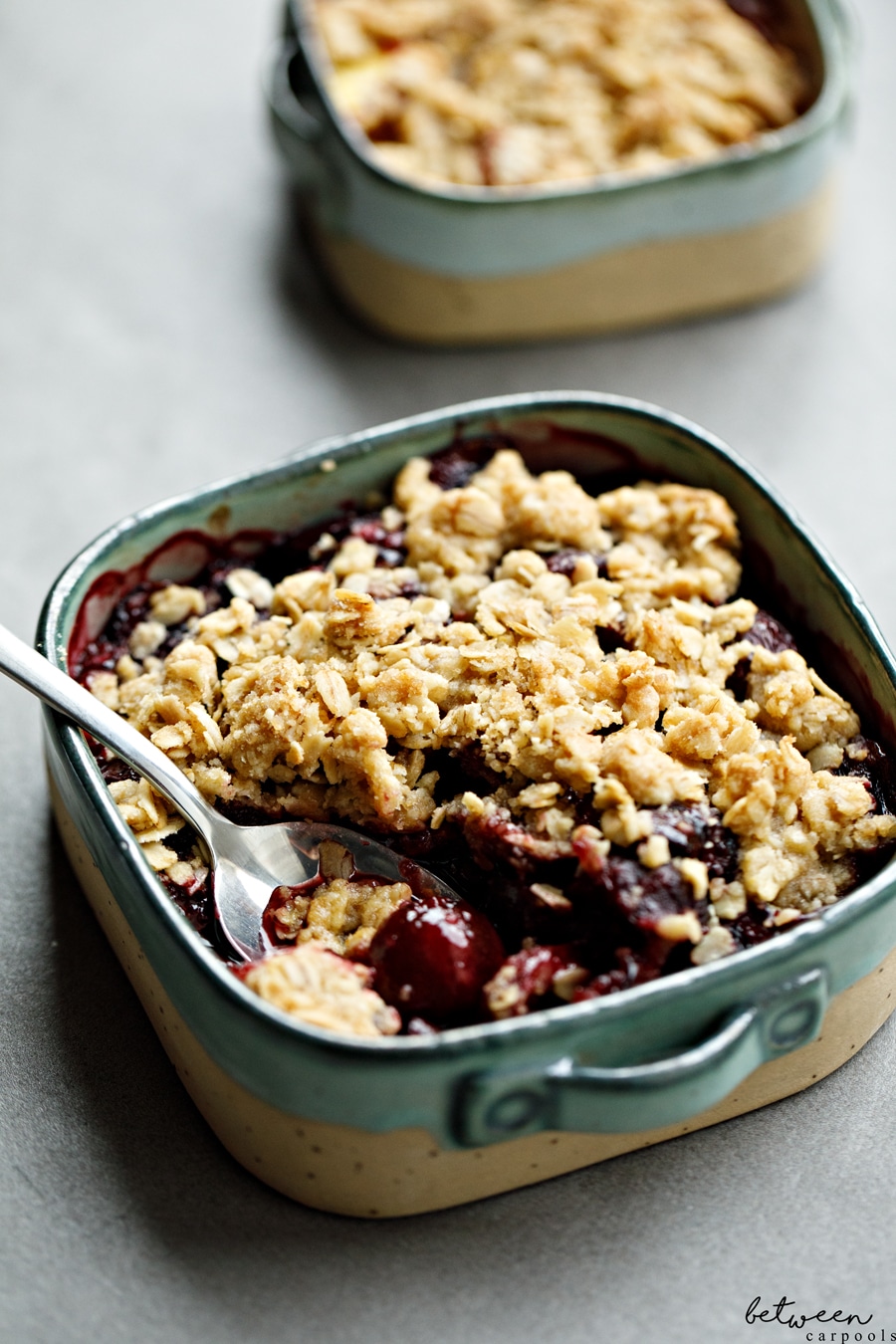 Do you often get to the end of the week and your produce drawer has a variety of fruit that has to get eaten before it dies? Or do you like to shop your fruit in bulk, but can your family really eat a Costco-sized container of plums, peaches AND cherries fast enough? Make a fruit crisp every Shabbos and make the best use of all that fruit!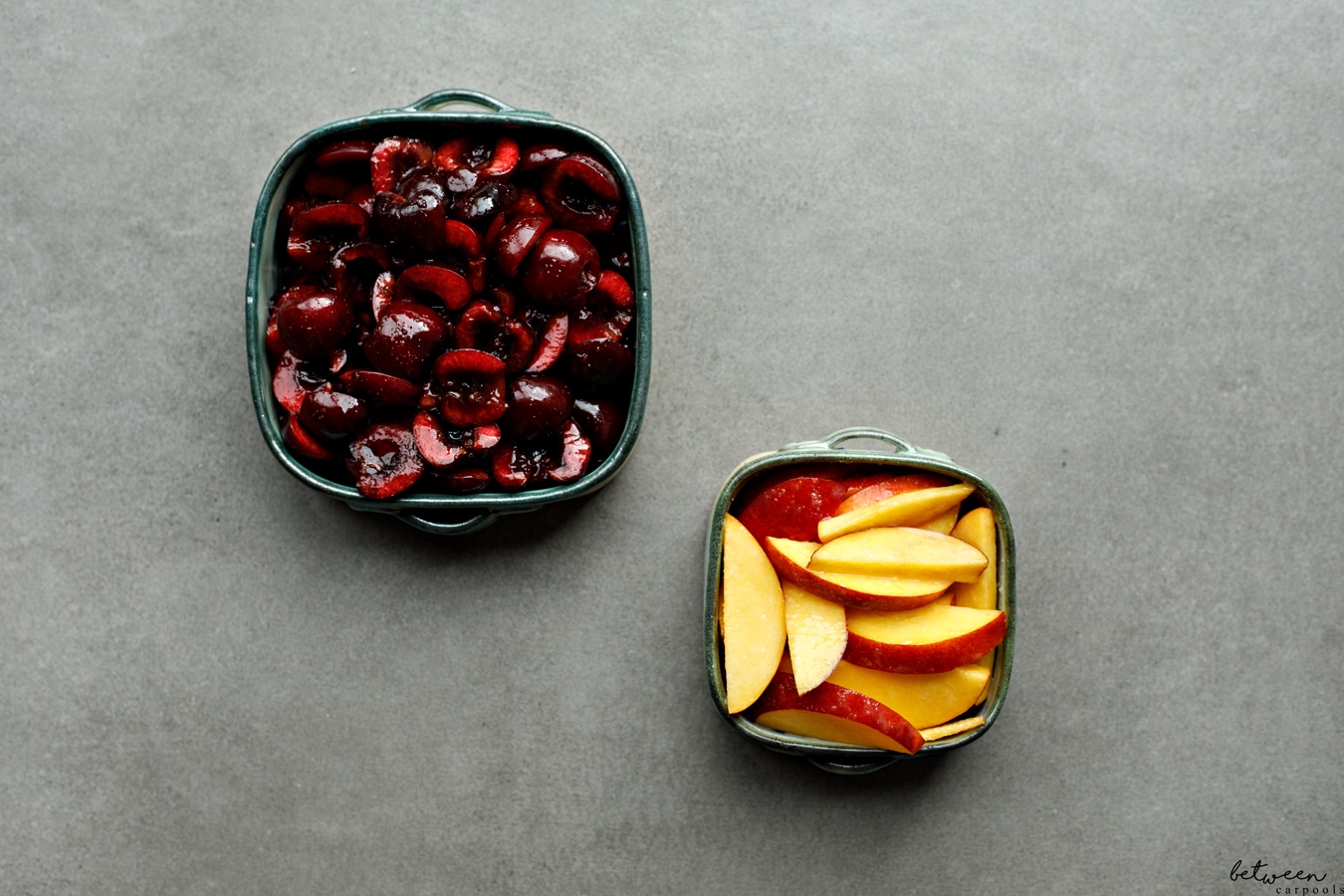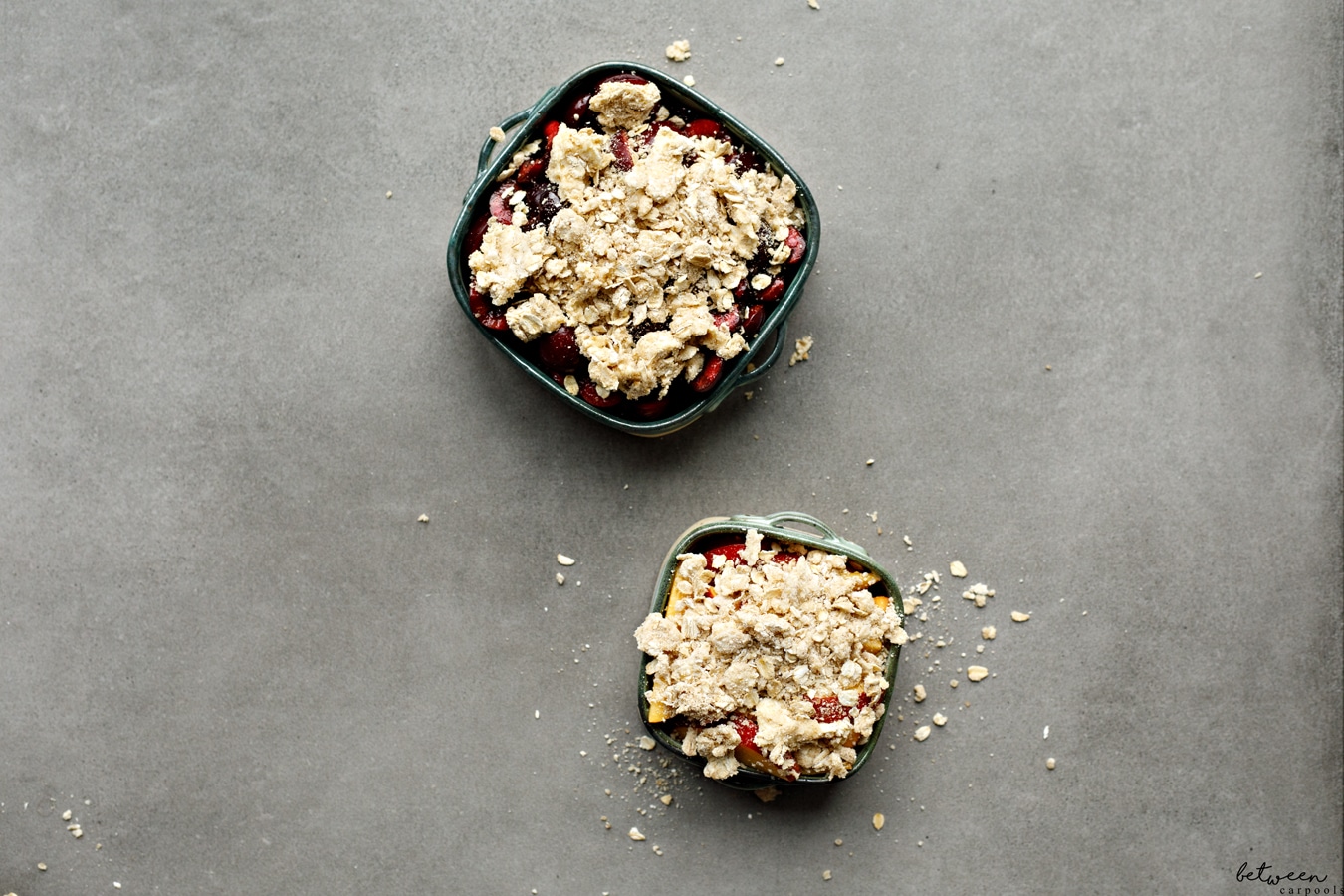 Fruit Crisp
Ingredients
Filling:
4 cups fruit
¼ to ½ cup sugar, depending on the sweetness of your fruit
2 tablespoons cornstarch
1 teaspoon lemon juice (skip if your fruit is more tart than sweet)
Topping:
1 cup (2 sticks) margarine, at room temperature
2 ½ cups old fashioned oats
1 ¼ cups flour
½ cup brown sugar
¼ cup demerara sugar (this gives the topping a bit more crunch. Replace with brown sugar if unavailable)
pinch salt
Instructions
Preheat oven to 350⁰F.
Slice or cube fruit and place in 8x8 baking pan. Add the rest of the filling ingredients and mix together in the pan.
In a bowl, combine all topping ingredients. The topping recipe yields enough for at least 3 8 x 8-inch pans (freeze the rest in Ziploc bags). Using ¼ to ⅓ of the topping, sprinkle on top of fruit mixture and bake until the juices are bubbling - approximately 40 minutes.