When you cook for Pesach, you start with the desserts, then move onto the dips. And this eggplant dip from
My Pesach Kitchen
should top the list.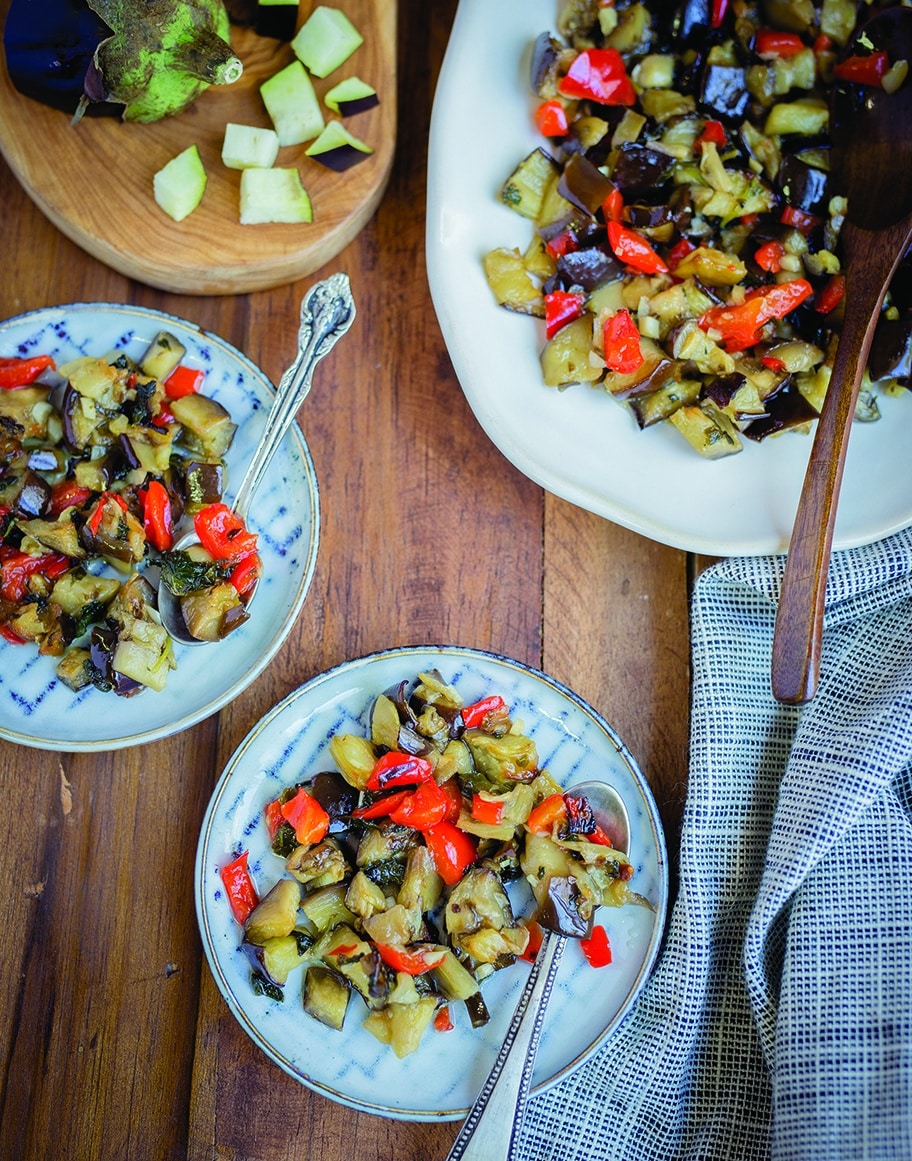 As a young girl, I never touched dips. My father would come home every week with containers and containers. I didn't look at them. My mother made this one year for Yom Tov with the extra eggplant she had lying around, and I tasted it and went nuts over it. It was so good! 
See more about My Pesach Kitchen in this post!
Get My Pesach Kitchen on Amazon here.
Get My Pesach Kitchen at Artscoll here.

Mommy's Roasted Eggplant
Serves:
Yields about 2 cups / Pareve / Freezer Friendly
Ingredients
1 medium eggplant, diced (peel on)
6 garlic cloves, chopped
1 large red pepper, diced
1 tsp fresh parsley, chopped or 1 frozen cube
kosher salt, to taste
black pepper, to taste
¼ cup oil
2 Tbsp white vinegar
Instructions
Preheat oven to 400°F.
In a bowl, toss together eggplant, garlic, red pepper, and parsley with oil, salt, and pepper until very well combined. Spread on a baking sheet.
Bake for 40-60 minutes, until veggies are crisp. Do not toss while baking; it will allow the steam to escape and it will prevent the vegetables from crisping up.
After veggies have cooled, transfer to a container. Add vinegar; mix well to combine.
When freezing dips, I like to freeze them individually in small containers so I can just pull out as needed per meal.
You can add a tablespoon or two of tomato paste to kick it up a notch. Add a diced jalapeño for some extra heat.