All you need is some kitchen staples, fresh (or frozen ) fruit, and a fork. 
There is this amazing pie that gets baked by my sister and gets eaten by her family every single Friday. I make it my business to stop by and have a slice because it's just that good.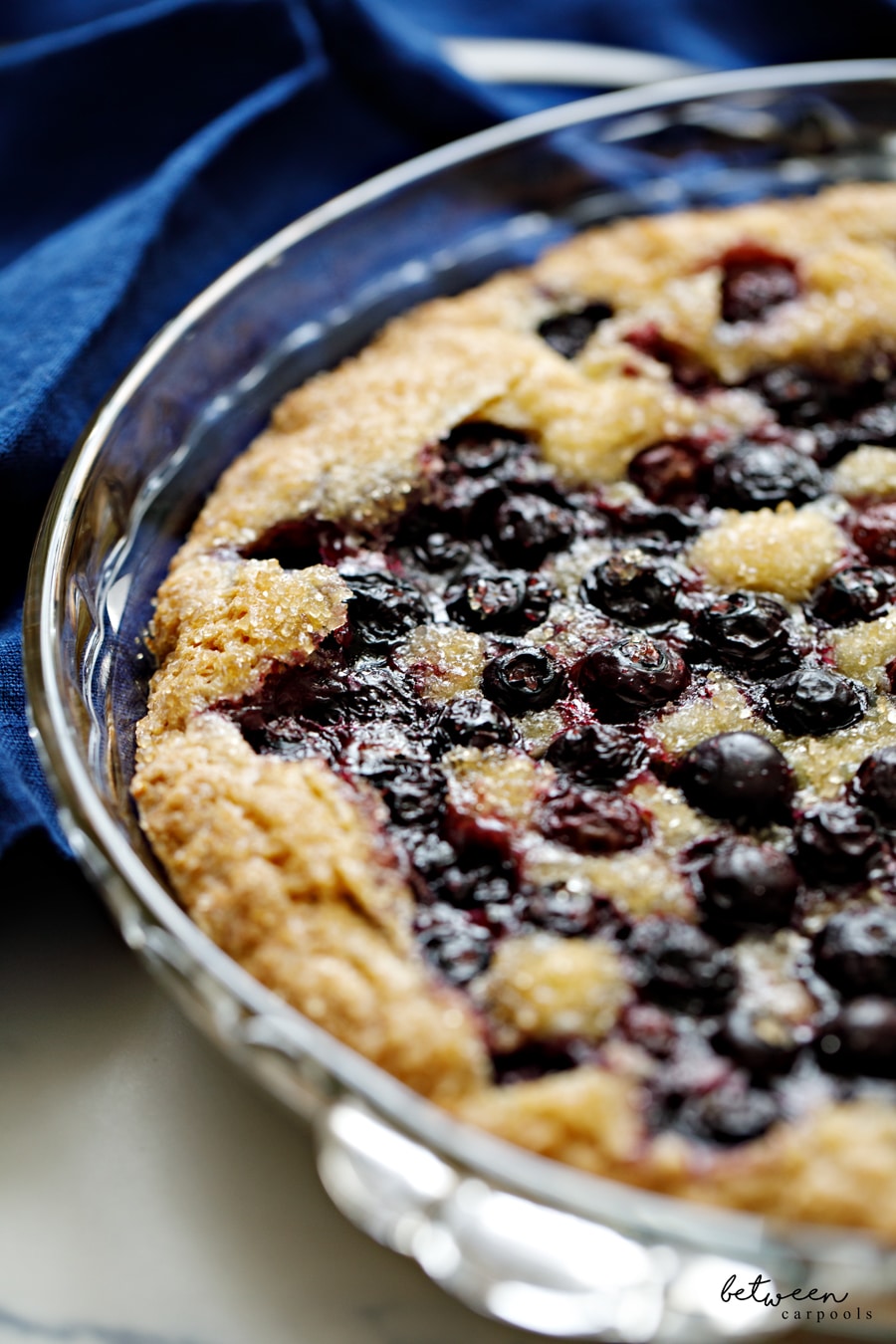 Well, when I approached her for the recipe she laughed and said "What this old thing here? Nah. It's a joke." 
That sentence just turned it from a really good recipe to a BCP keeper. Favorite save worthy, if you will. 
Good and easy? Almost asking too much. 
When I approached Leah about this (she's the big boss when it comes to recipes. And other things too, come to think of it), she looked at me and said "Really now?? We already have this recipe on BCP." It's another variation of the famous New York Times recipe! 
I was stunned. What? Where? Apparently, right here. Dated back to 2017. 
I remember not being at that particular photoshoot and hence, not tasting those tarts. That explains why I never tried that recipe yet…They looked…I dunno, complicated? Hard to prepare? I was sooooo wrong. This is the easiest recipe of all time. Like, really easy. Like, throw it together on Yom Tov easy. Or, on this occasion, throw it together before the fast is over and serve something warm and delicious with a cup of coffee. 
We had a good laugh and decided to reshoot it regardless. My sister had altered the recipe from margarine to oil and we knew that was gonna make everyone super happy. 
So here goes.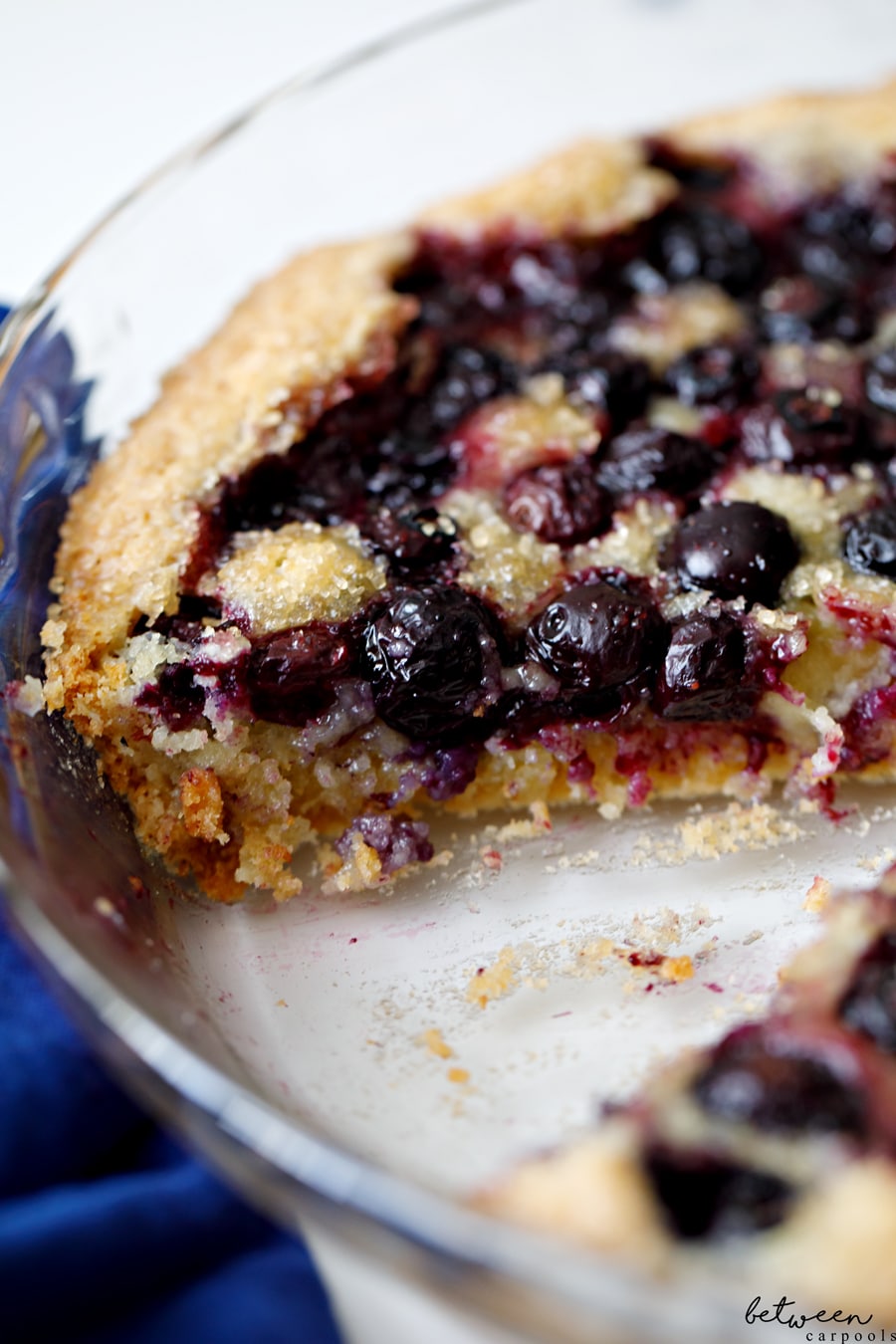 Easy Fruit Pie
Ingredients
1 cup sugar
⅓ cup oil
1 cup flour (plus 1 tablespoon)
1 teaspoon baking powder
2 eggs
Fruit of your choice, such as 1 cup blueberries (fresh or frozen), fresh or canned apricots, fresh plums, or frozen cherries, cut in half or pitted.
About 1 Tablespoon turbinado sugar  (sugar in the raw) or regular sugar.
1 teaspoon lemon zest (optional)
Instructions
Instructions
Preheat oven to 350ºF.
In a bowl, combine sugar, oil, flour, baking powder, and eggs. Using a fork, mix it until combined.
Place batter into a round pyrex pan, or any shape you like. Works in a disposable pan too.  The batter will look scant, but it rises over the fruit as it bakes.
If using frozen fruit, defrost fully. If using canned, dry them slightly, so that they aren't very wet. Line up fruits over the batter. Sprinkle fruits with sugar and lemon zest, if using.
Bake for 45-50 minutes. Remove and cool; refrigerate or freeze. You can serve it at room temperature or rewarm it briefly.