Enjoy it as a cereal with milk, or as an add-in to your yogurt. This is one granola that appeals to those who like wholesome foods and those who like sweet things alike.
When I brought this granola to a Between Carpools photoshoot one day, I didn't realize that it would become a favorite that our BCP team would be making over and over!
I originally created this one when we were working on the "Recipes to Go" section in Nshei HaSiyum. We needed wholesome breakfast ideas that could be packed up ahead of time and taken "to go" if a husband or another family member needs to leave the house very early each day and will be eating later. This is the more wholesome alternative if someone has a sweet tooth and usually picks up a pastry like that chocolate Danish.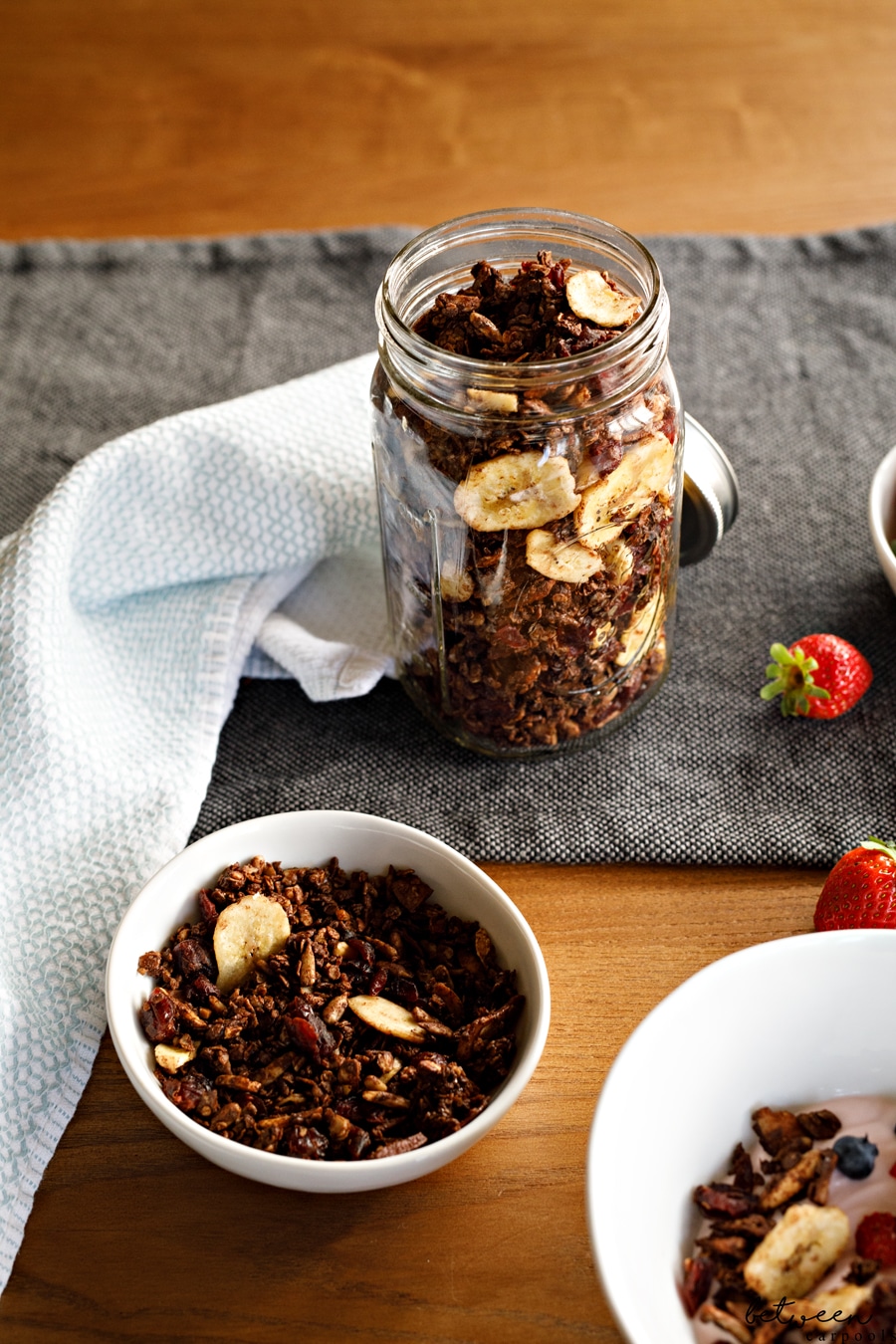 The cool thing about this granola is that when you add the chocolate when the granola is still warm (but not immediately when you take it out of the oven), some will melt and some will remain in chunks. If you're enjoying it with milk, you'll also be left with some chocolate-flavored milk to drink when the cereal is done.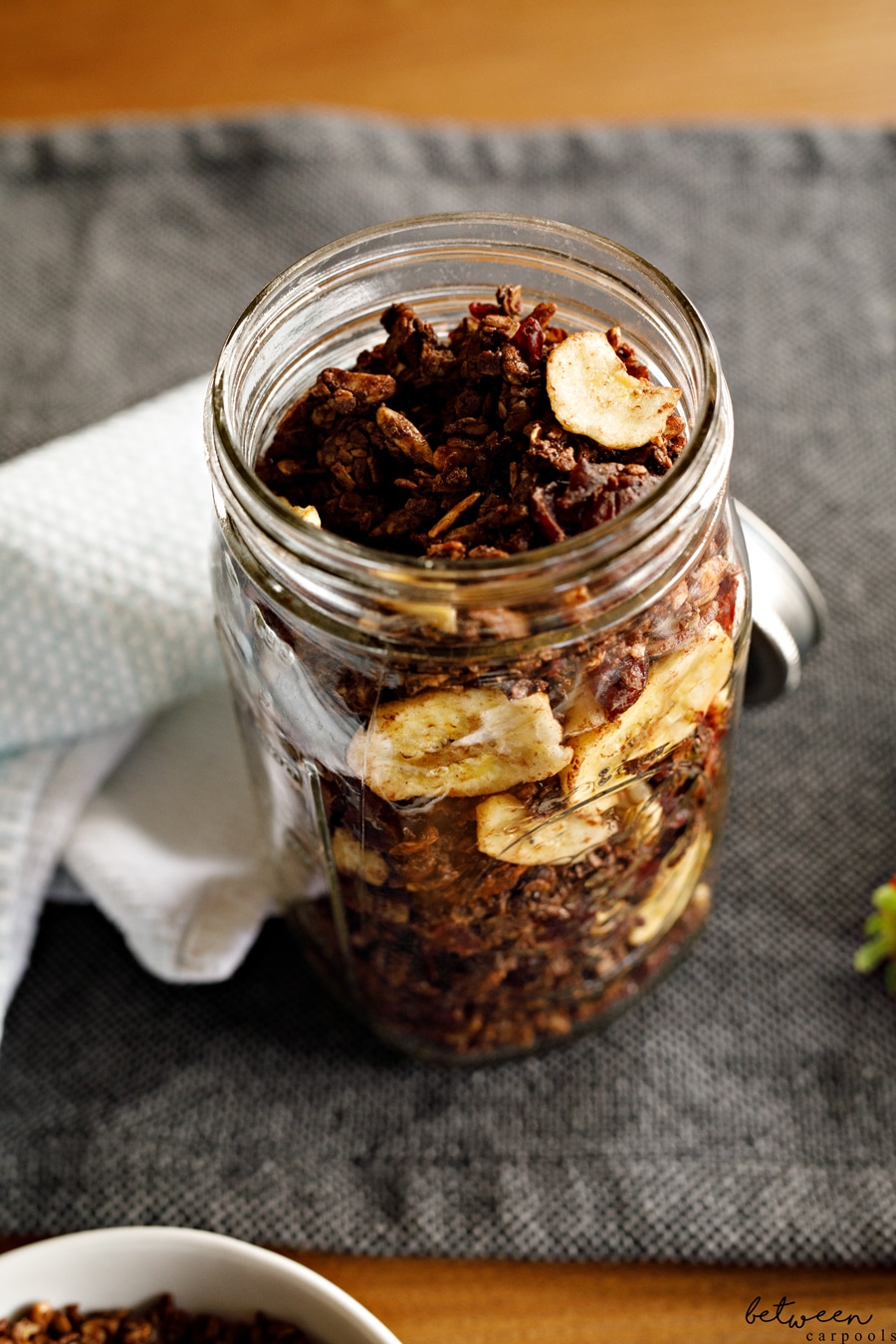 We found that 4 tablespoons of maple syrup yielded a granola that had the perfect amount of sweetness once the chopped chocolate was added. If you're omitting the chocolate or serving this with plain yogurt (vs. milk or sweetened yogurt), use the greater quantity of syrup. 
Chocolate Granola
Ingredients
4-6 Tablespoons maple syrup
3 Tablespoons coconut oil
3 Tablespoons cocoa
2 cups oats (we used quick cooking)
½ cup nuts (we used almonds)
¼ cup seeds (we used sunflower seeds)
¾ cup unsweetened shredded coconut
¼ cup banana chips or Craisins
1 (3.5 ounce) good quality chocolate bar, chopped
Instructions
Preheat oven to 300⁰F.
In a microwave-safe bowl, combine maple syrup, coconut oil, and cocoa. Microwave for 45 seconds to 1 minute, depending on the strength of your microwave. Stir to combine.
Combine oats, nuts, seeds, and coconut in a bowl. Add maple syrup mixture and mix well to combine. Spread mixture on a parchment-lined baking sheet and bake for 20 minutes.
Let cool slightly. Transfer mixture back to the bowl and add chopped chocolate (you want the chocolate to melt just a little). Add in banana chips or Craisins. Enjoy with milk as a cereal or sprinkled in yogurt.