You always wanted to have a go-to rugelach recipe. Whether you love the chocolate or vanilla versions, your rugelach will now finally be coming out of your own oven. (Perfect for break-the-fast!)
As our kids grow up, they've become unofficial ambassadors for BCP.  They help us out with posts like What Does My Daughter Need for Seminary? (yes of course it's tried and true), What to Pack When Going to Yeshiva Out of Town, How to Gear Up Your Son for Any Sport, and Bored Tween Shares 5 Things to Do. 
This past winter one of our daughters came home from school telling us that her friend Chayala Weinman's mother sends baked goods to school every few days and "She's like the best baker" (emphasis on the like). Mrs. Weinman sends all kinds of cookies: sprinkle, chocolate chip, fruity pebble, and crinkle to school. However, these rugelach are the most popular and the high school girls fight over them. You can make classic cocoa version or the vanilla version.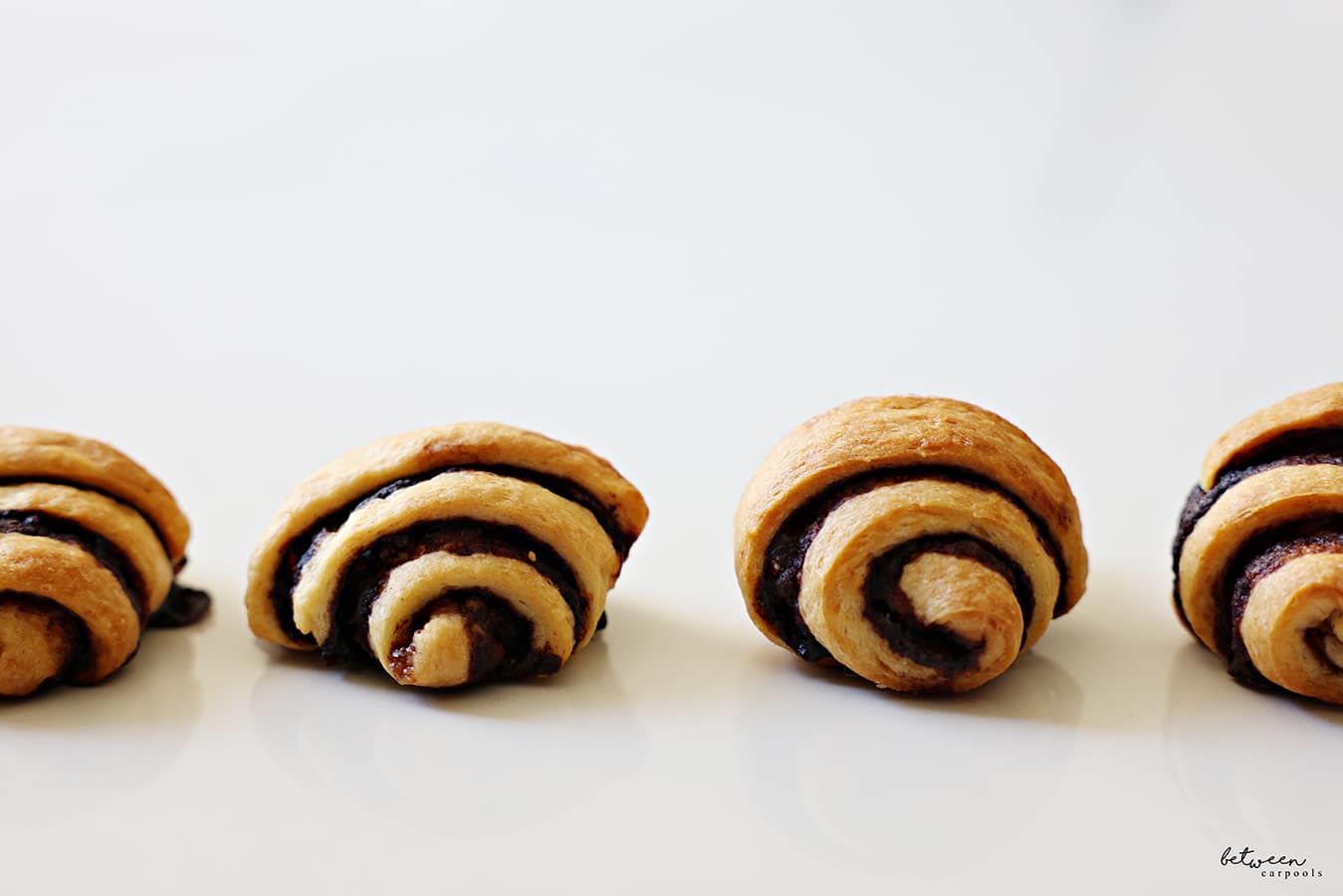 If you think you need to be a perfectionist to make beautiful rugelach, it's not true. See? You don't have to roll your dough into a perfect circle. The results will still be beautiful.
Smear your dough with oil,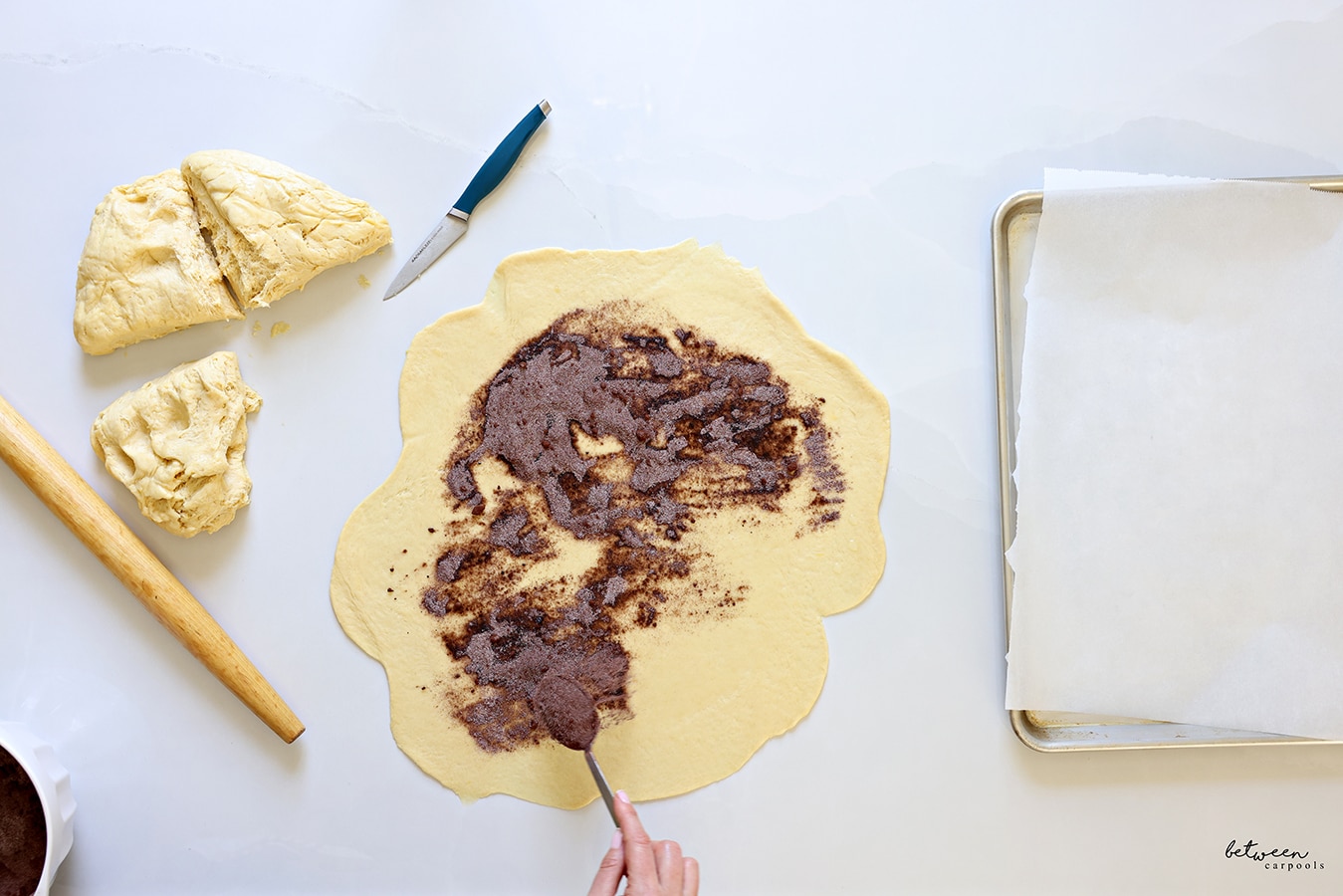 then sprinkle on the filling.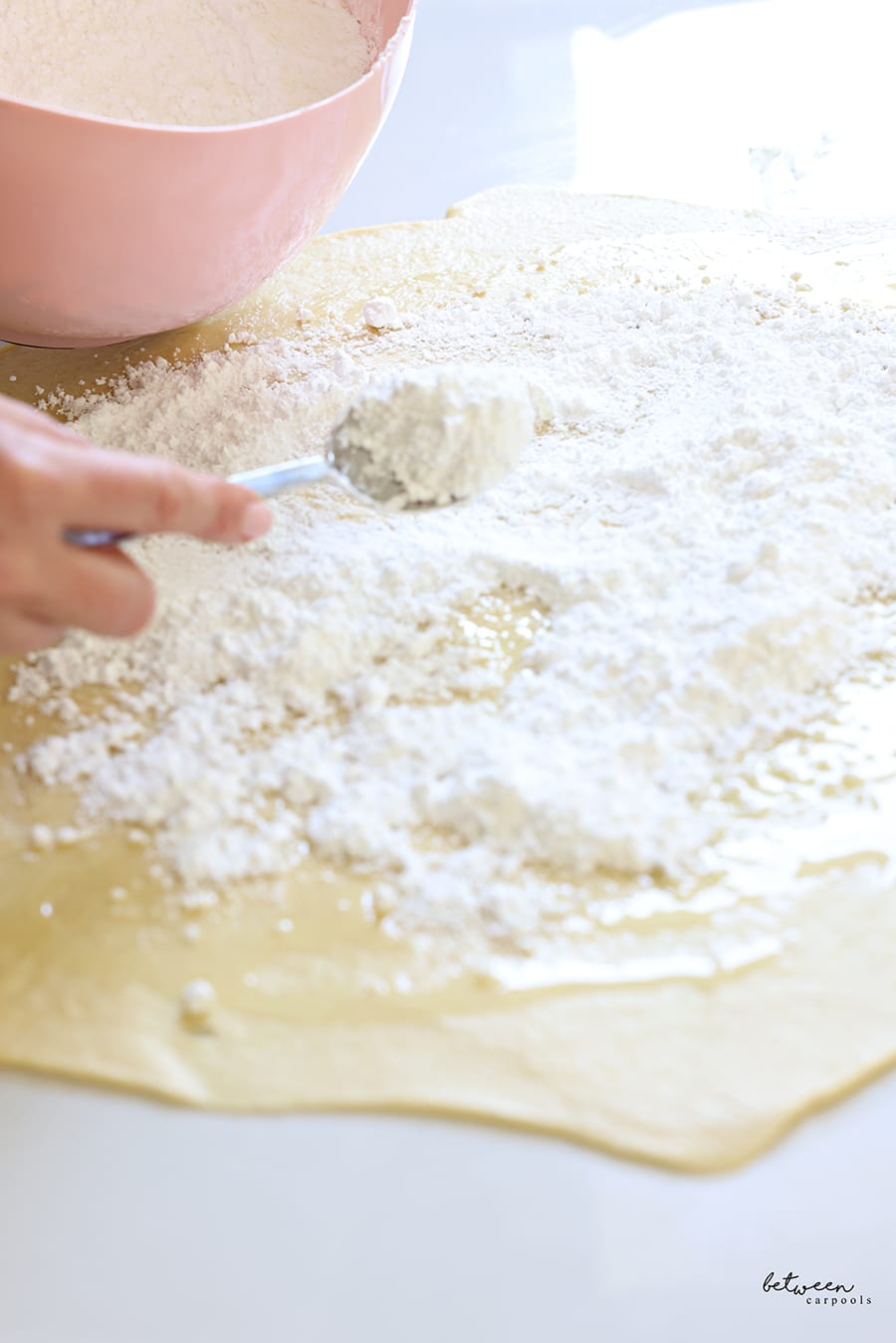 The vanilla filling is a mixture of confectioners' sugar and vanilla sugar.
We are ready to roll!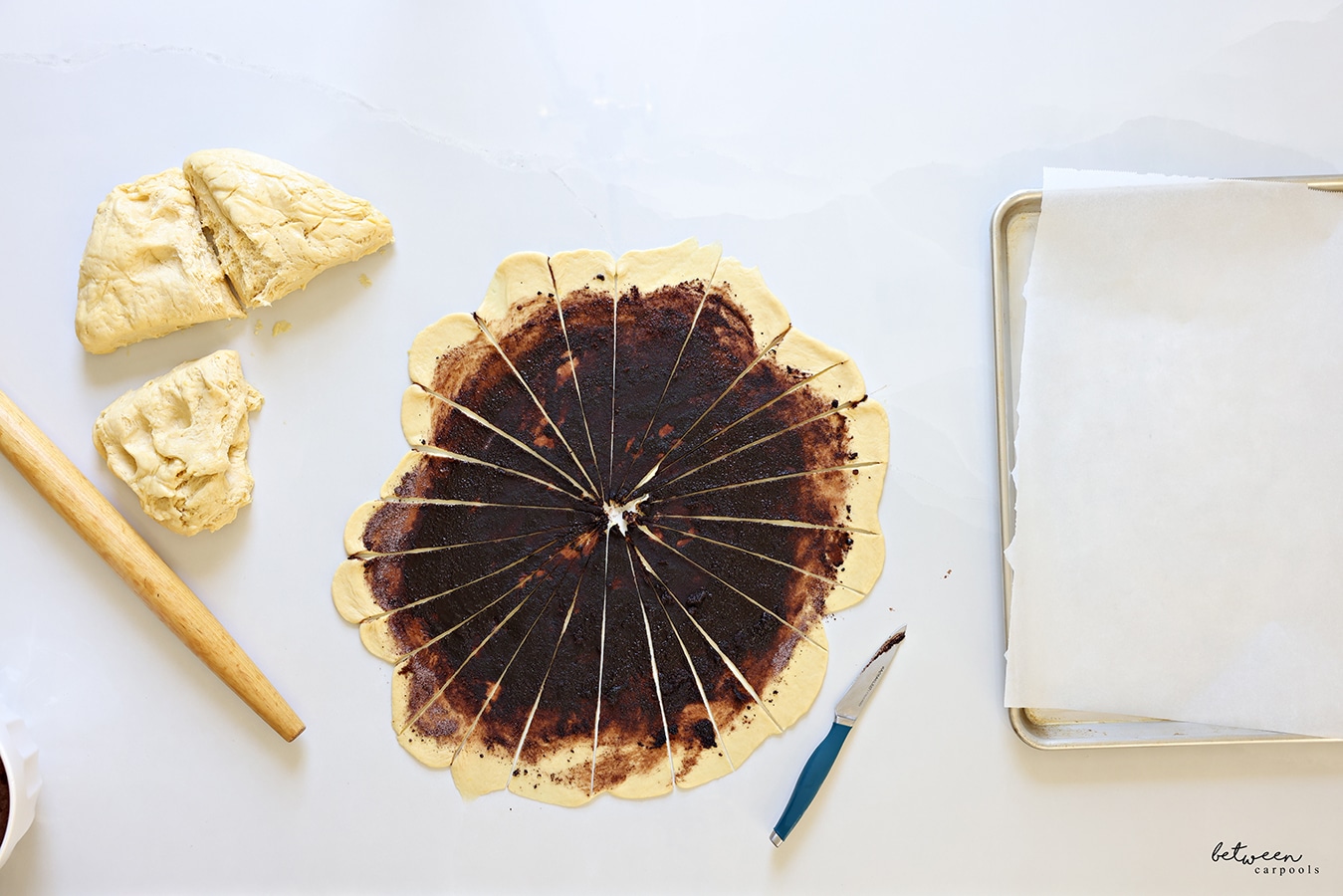 Slice into 24 wedges.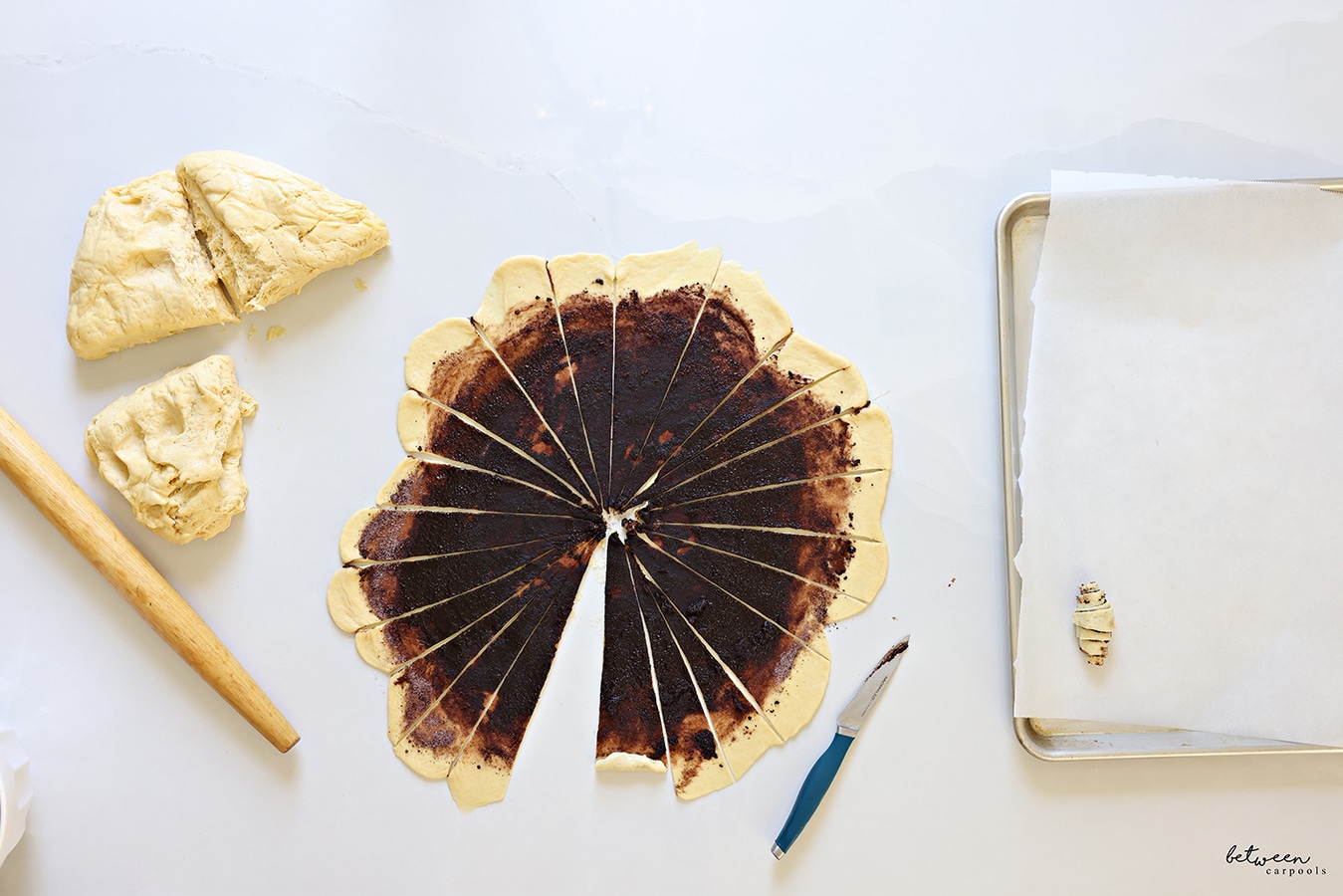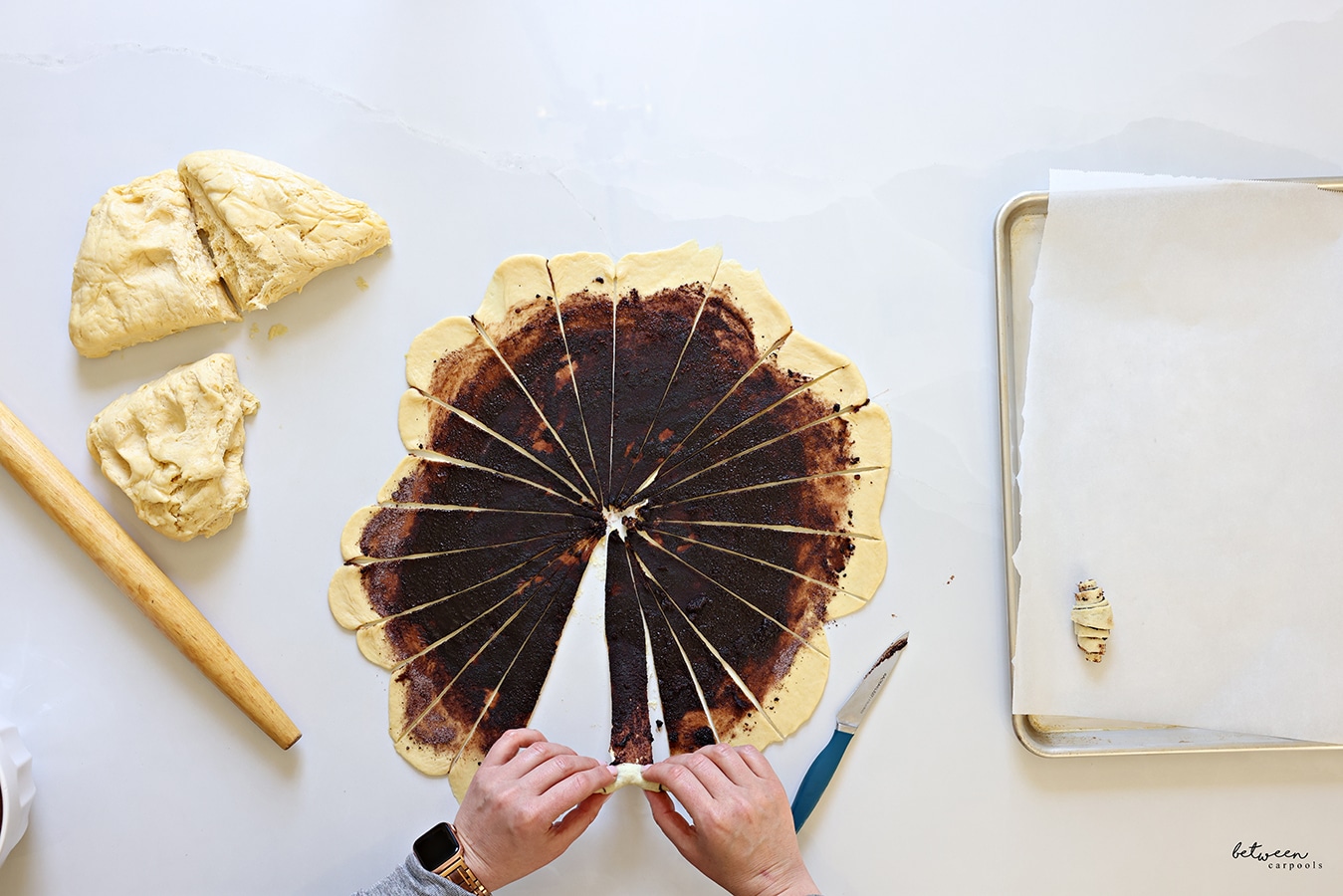 Roll up rugelach-style.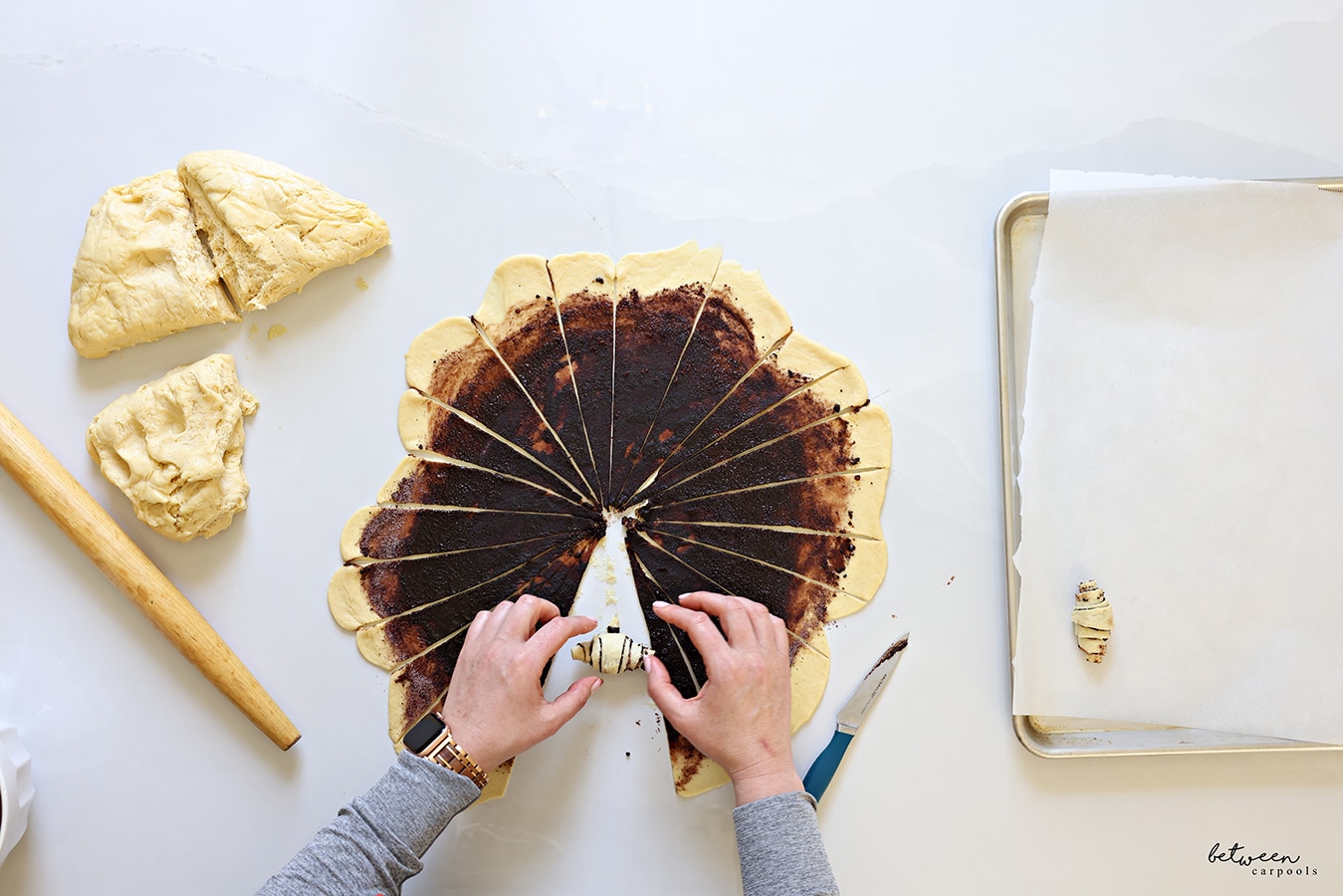 Place on prepared baking sheet.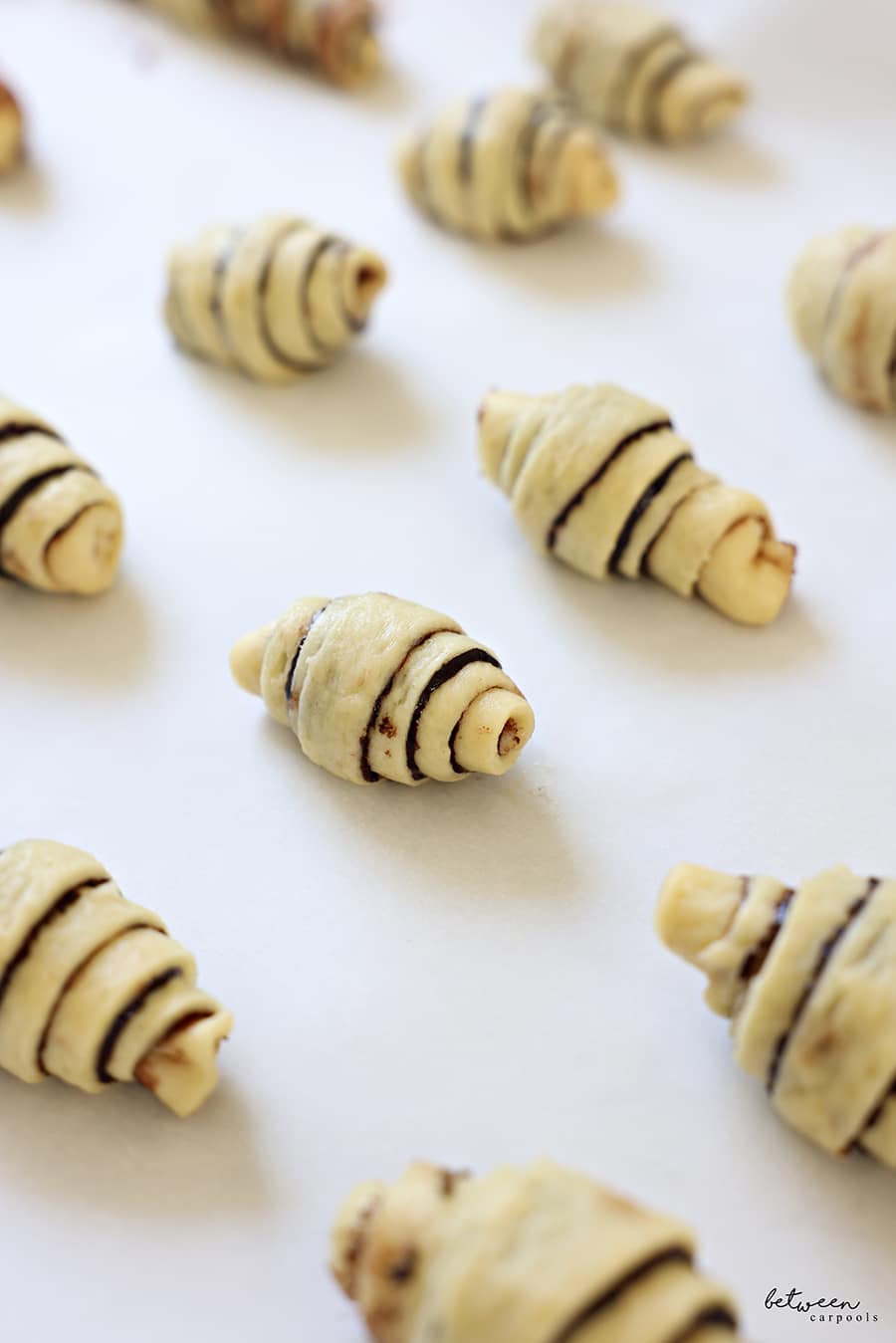 If rugelach was something you always bought, because you thought it was too involved to make,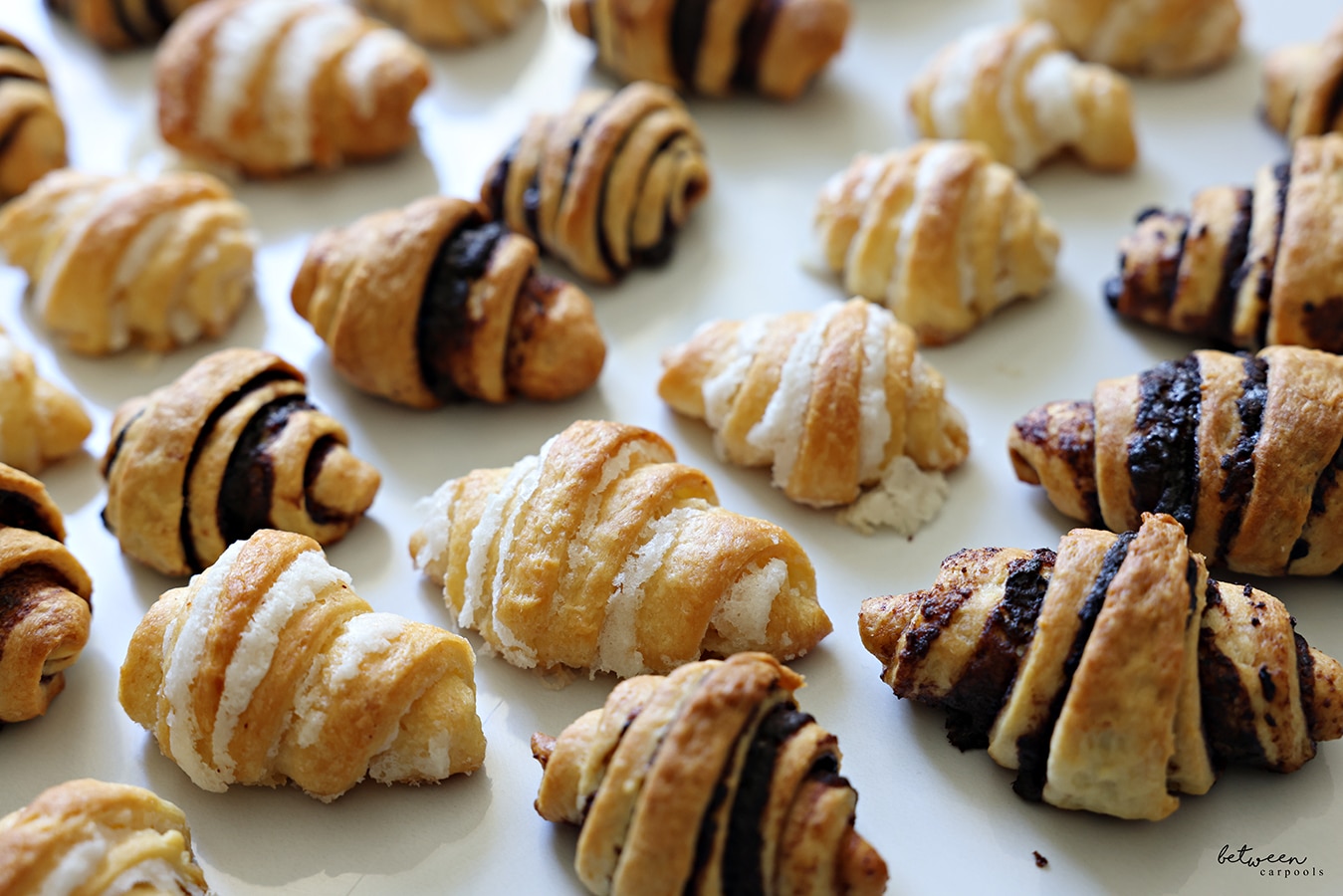 now you can finally have your rugelach fresh from the oven (and plenty more to keep in the freezer for next Shabbos!).

Mrs. Weinman's Rugelach
Ingredients
Rugelach Dough:
2 oz fresh yeast or 6 ¾ teaspoon dry yeast
1 cup orange juice, room temperature
5 ¾ cups flour
5 tablespoons sugar
1 teaspoon vanilla sugar
⅛ teaspoon salt
3 sticks margarine, at room temperature
3 eggs
Cocoa Filling:
Oil, for smearing
1 cup sugar
½ cup cocoa
Vanilla Filling:
Oil, for smearing
3 ½ cups (1 lb) confectioners' sugar
7 tablespoons vanilla sugar
Instructions
Prepare the dough: Dissolve yeast in orange juice.
In the bowl of an electric mixer, combine flours, sugars, and salt. Add margarine, eggs, and yeast/juice mixture. Knead until smooth.
Preheat oven to 350⁰F. Line 3 baking sheets with parchment paper.
Divide dough into 4 parts and shape into balls. Roll each part into a circle ⅛ inch thick.
Prepare the filling of your choice (cocoa or vanilla). Combine sugar and cocoa or confectioners' sugar and vanilla sugar.
Smear dough with oil, then sprinkle on the filling. Spread with cocoa mixture or vanilla mixture. Slice into 24 wedges. Roll up rugelach-style. Place on prepared baking sheet (there is no egg wash necessary on top).
Bake for 20-25 minutes.
FOR EXCLUSIVE CONTENT AND A PEEK BEHIND THE SCENES, MAKE SURE TO JOIN OUR WHATSAPP STATUS HERE. JOIN OUR WHATSAPP GROUP AND WE'LL LET YOU KNOW WHEN A NEW POST IS UP!