Cooking steak in the oven; Serve amazing oven teriyaki steaks without using a grill or grill pan 
Everyone loves a freshly grilled steak, medium rare. But that needs to be prepared fresh and you need to watch the grill. When serving guests, it's nice to be able to serve steaks for a change without having to pay such close attention. Enter: the slow cooking method of cooking steak in the oven. The result is a steak that's as soft as butter.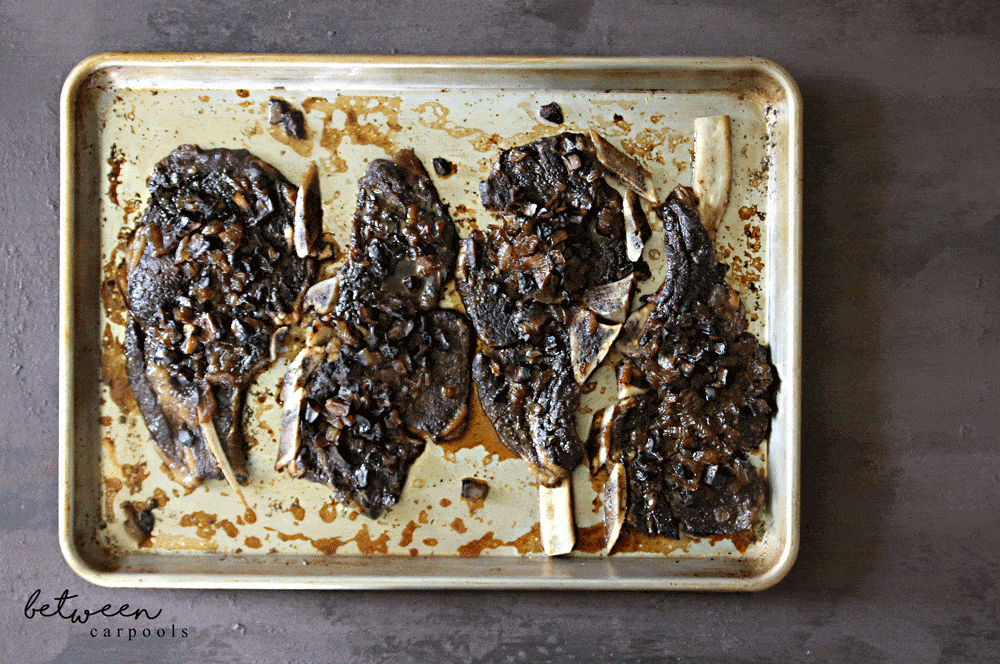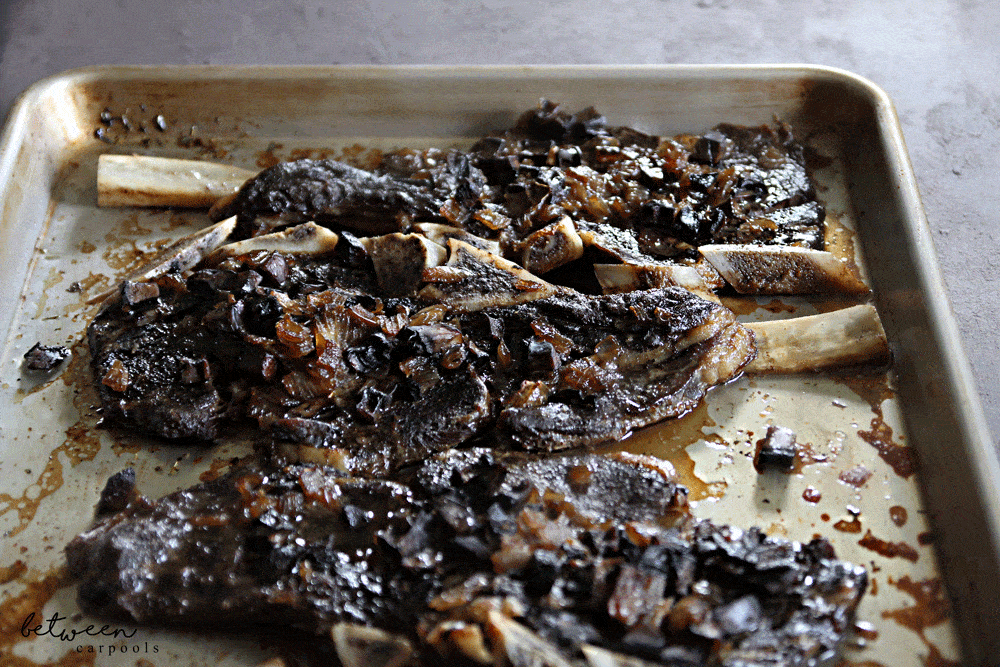 Oven Teriyaki Steaks
Ingredients
4 rib steaks on the bone
Garlic powder, for sprinkling
Salt, for sprinkling
Black pepper, for sprinkling
2-3 tablespoons oil
1 large onion
1 garlic clove, crushed
6 ounces Portobello mushrooms, diced
¼ cup teriyaki sauce
¼ cup balsamic vinegar
1 tablespoon sugar
Instructions
Preheat oven to 350ºF. Season steaks with garlic powder, salt, and pepper. Place on a baking sheet. Cover very well and bake for 1 ½ hours.
Meanwhile, heat oil in a saute pan. Add onion and garlic and saute for 3-4 minutes. Add mushrooms and saute, stirring occasionally, for 2-3 additional minutes. Add teriyaki sauce, vinegar, and sugar, and saute for an additional 2-3 minutes. Season with salt and pepper.
Lower oven temperature to 275ºF. Pour mushroom mixture over steaks and bake uncovered for an additional 1 hour.