Great taste and a great meat main with a five minute prep.
I'm all for making meats with some great made-from-scratch sauces, like this Amazing Flanken roast with shallot sauce.

 Sometimes, though, you just need a quick recipe that uses store-bought ingredients yet still has great flavor.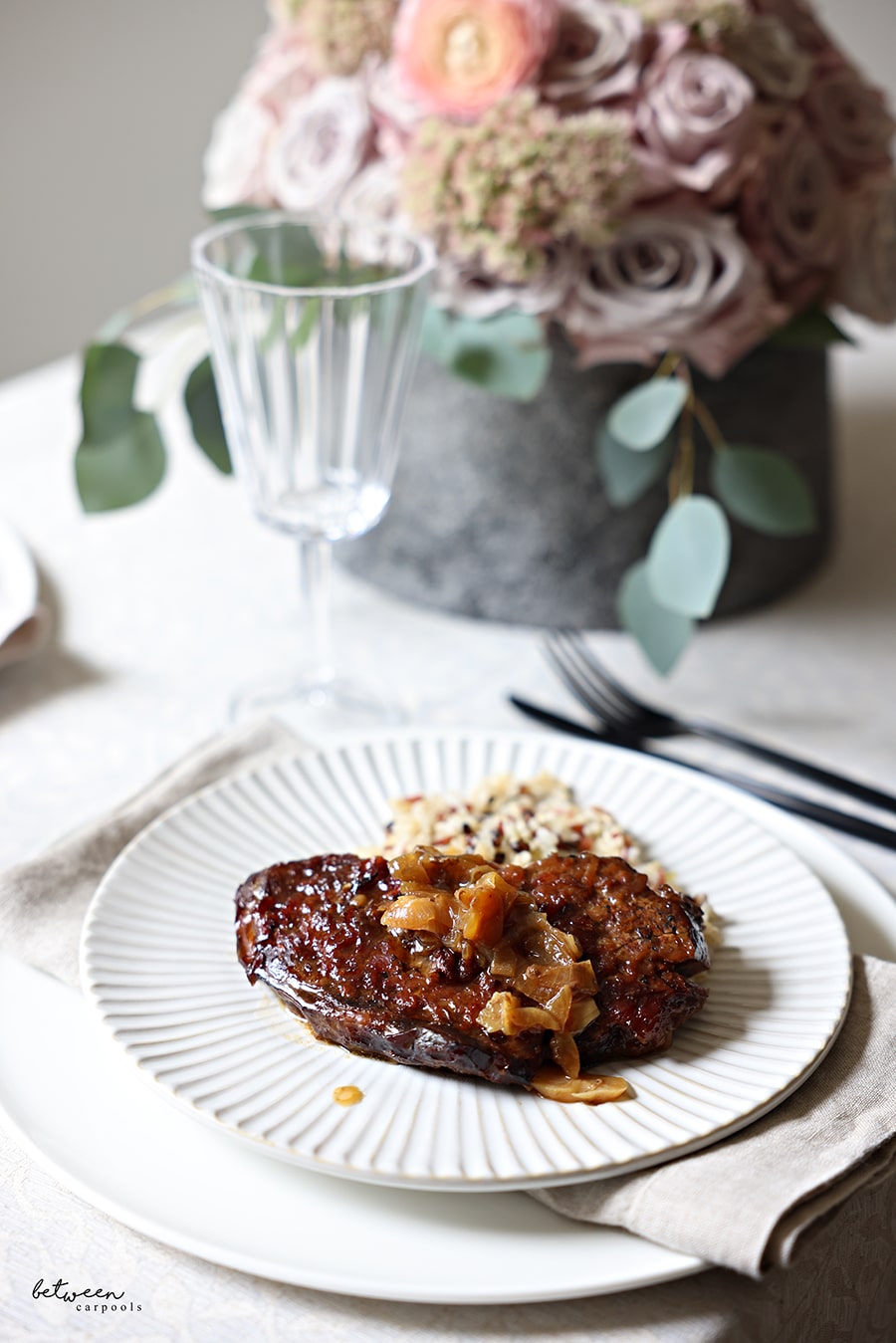 This recipe also works really well with short ribs. It tastes minutes to prep, while still tastes gourmet.

Crispy Onions Club Steaks
Ingredients
1 large onion, sliced
6-8 garlic cloves, sliced
5-6 club steaks
6 tablespoons Mikees Chinese Rib Sauce
Crispy onions
Instructions
Preheat oven to 350F.
Place onions and garlic in a 9x13 inch baking pan. Place club steaks on top. Season with salt and pepper.
Smear 1 tablespoons of rib sauce on each steak. Top with crispy onions.
Cover and bake for 3 hours. Uncover and bake ½ hour. Depending on the thickness of the club steaks, you may not need to uncover and bake longer.
The club steaks are topped with crispy onions. Got a box of crispy onions? Try this 
3 ingredient crispy onion chicken
our kids love.
FOR EXCLUSIVE CONTENT AND A PEEK BEHIND THE SCENES, MAKE SURE TO JOIN OUR WHATSAPP STATUS HERE. JOIN OUR WHATSAPP GROUP AND WE'LL LET YOU KNOW WHEN A NEW POST IS UP!