Need a quick dinner in a jiffy that will please everyone? Try crispy onion chicken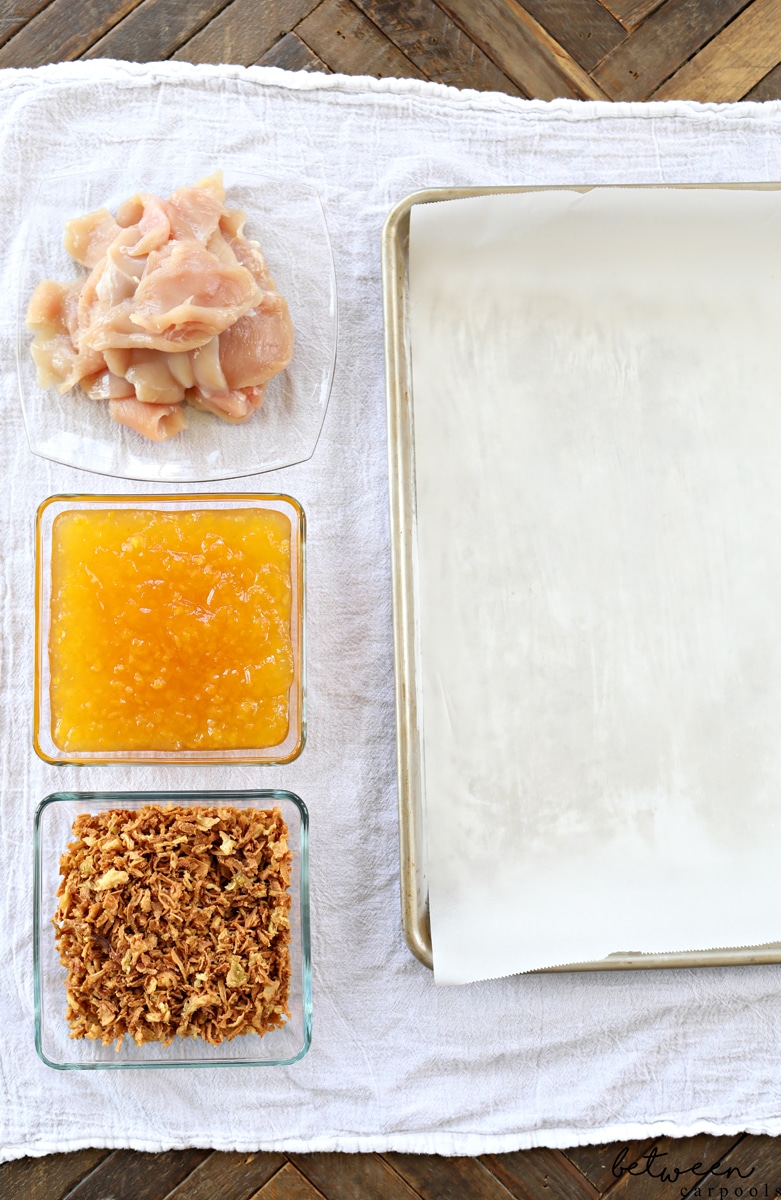 There's just three ingredients in this crispy onion chicken recipe: Thinly sliced chicken cutlets, duck sauce, and Paskesz Onion Crisps.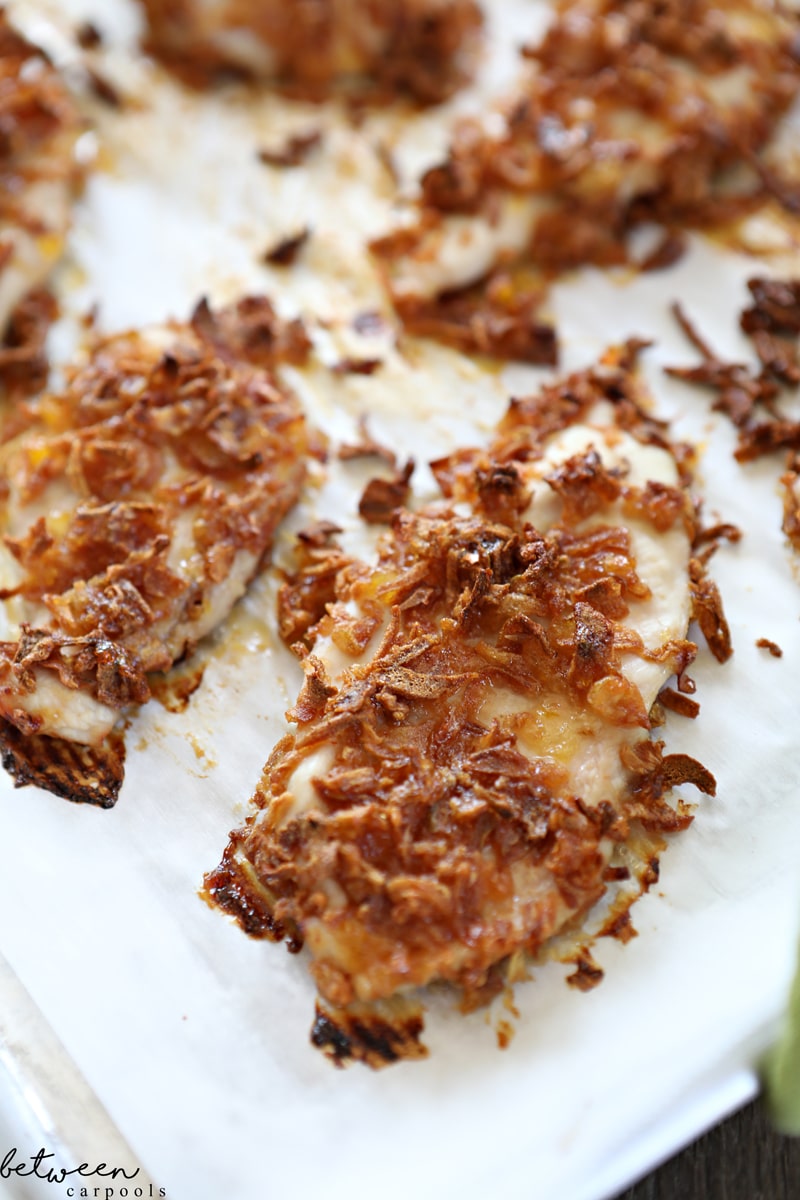 Dip chicken in duck sauce, press both sides into the onions crisps, and place on a lined baking sheet.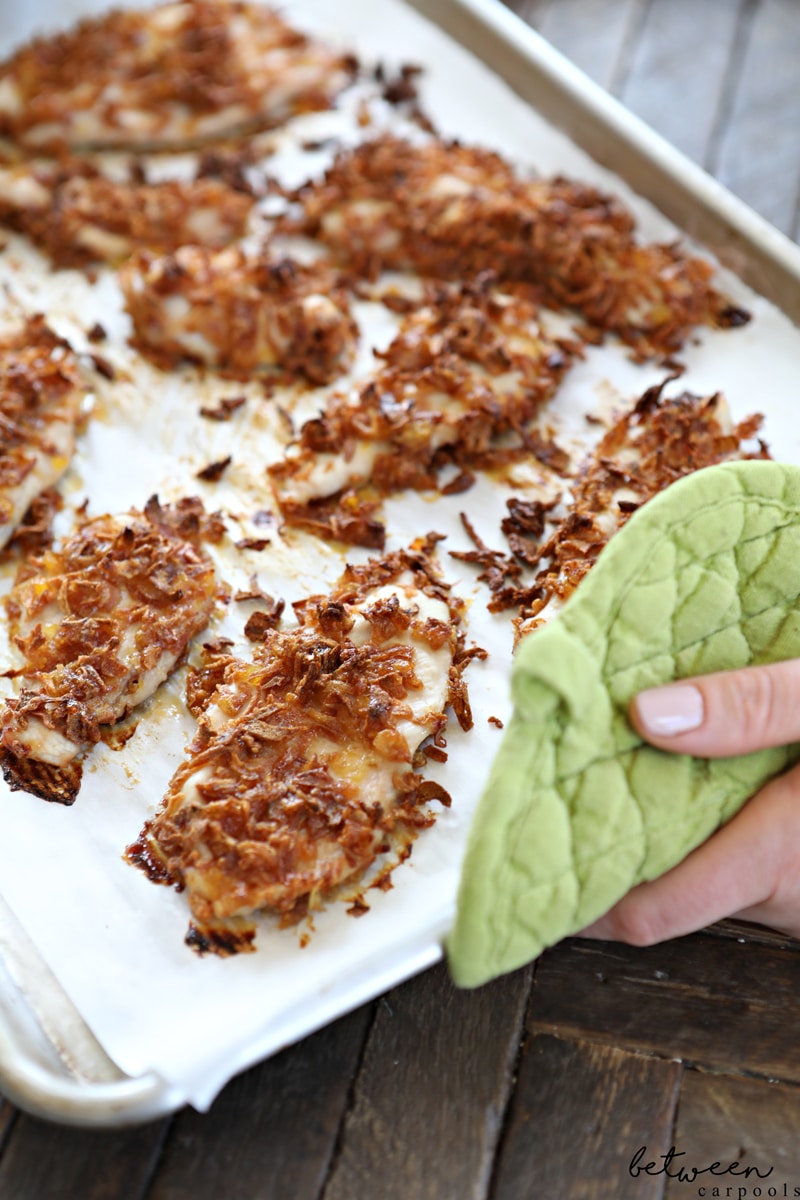 Bake at 350ºF. For 30-45 minutes, until the desired doneness.
That's it…a simple kid-friendly dinner that everyone loves.
For easier prep, just sprinkle the crispy onion on the lined baking sheet, place chicken coated in on top. Sprinkle with additional onion crisps.