Make your own English muffins…then sit down to enjoy 'em while they're hot.
There was one point in my adult years that I suddenly became very nostalgic for English muffins, which I used to enjoy often when I was a kid. I'd split them open (open with fingers or a fork, never a knife), put a little butter on top, then toast until the peaks of all those crevices were golden and toasty. Then, I'd sprinkle a little sugar on top and enjoy. But, alas, English muffins are made with milk, not water, and at the time I was feeling all nostalgic, there were none to buy that were not dairy (now, Pas Yisrael makes a version). So, I'd make them.
If you also love English muffins, it's worth making a batch once in awhile and enjoying them when they're hot and fresh.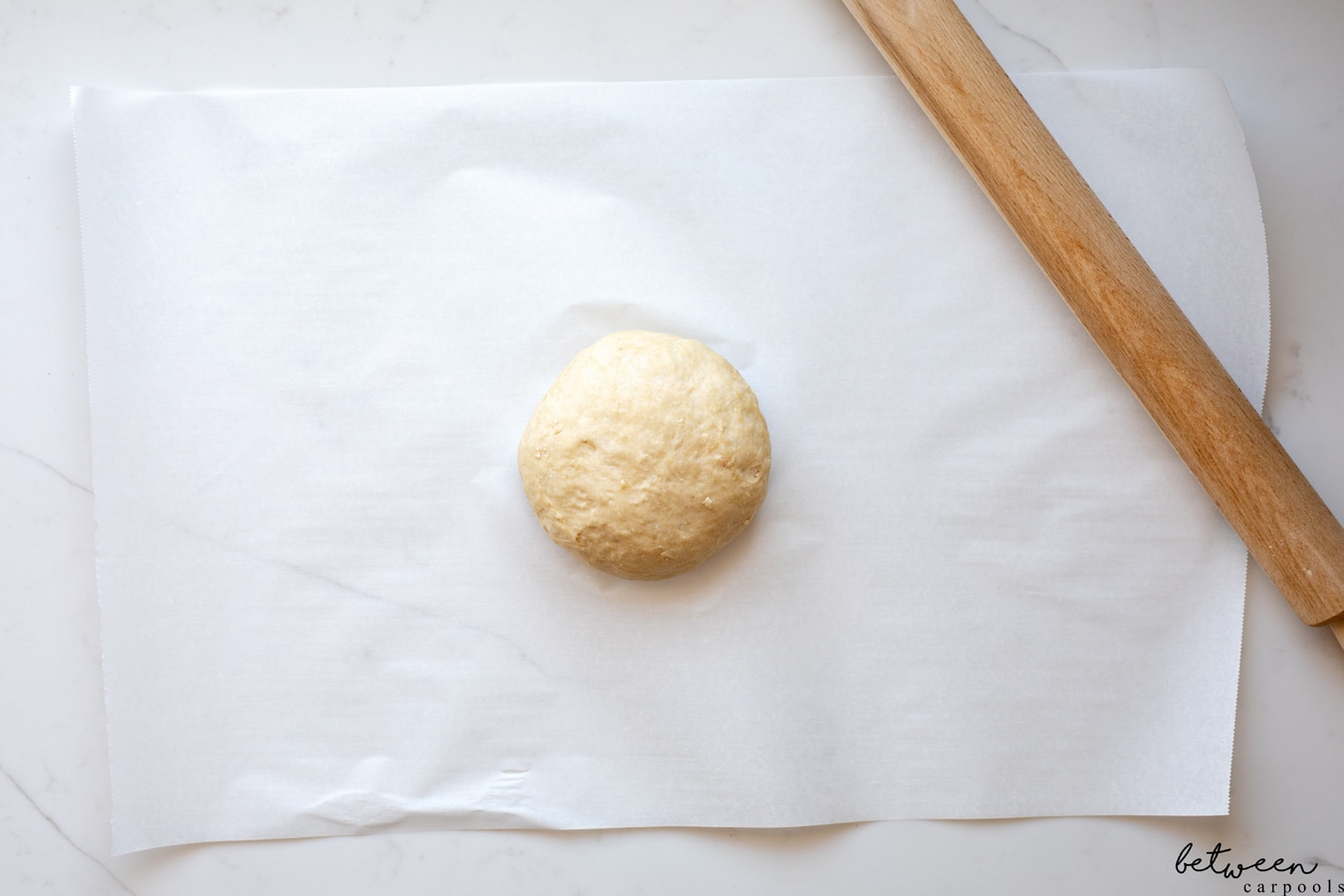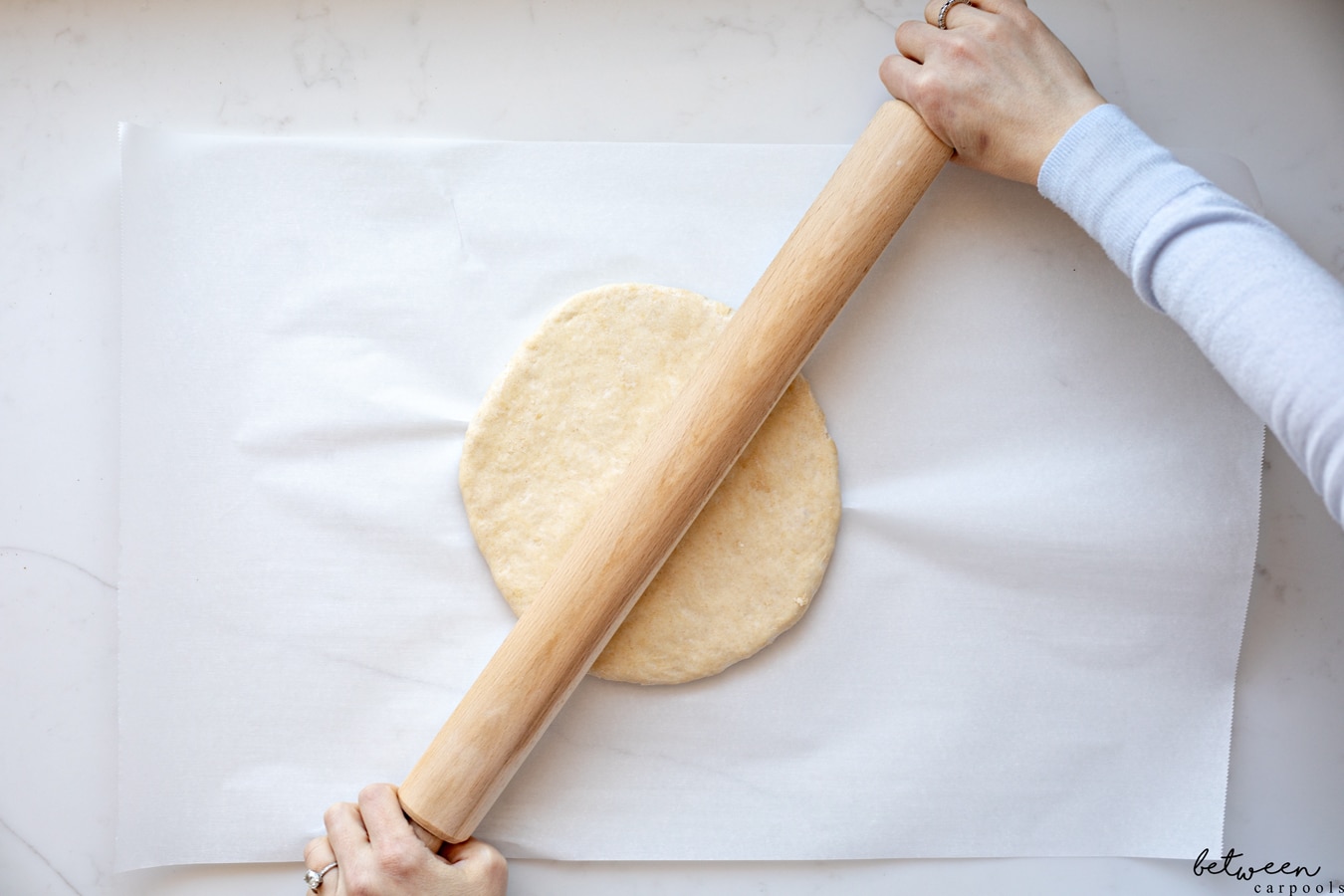 After mixing your ingredients (recipe below), roll out the dough to about ½ inch thick.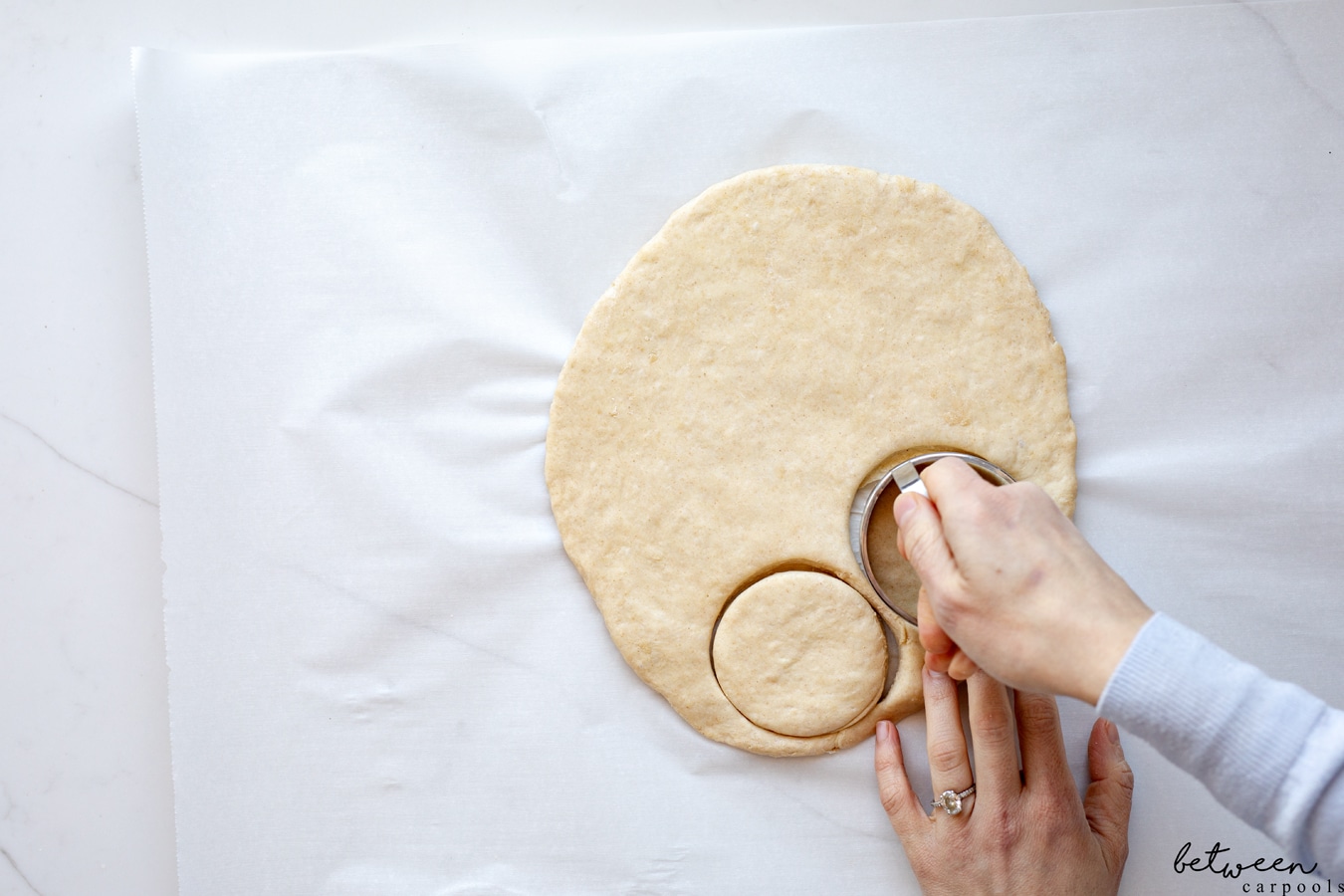 Then, use a deep cookie cutter to cut circles. You can reroll the scraps too.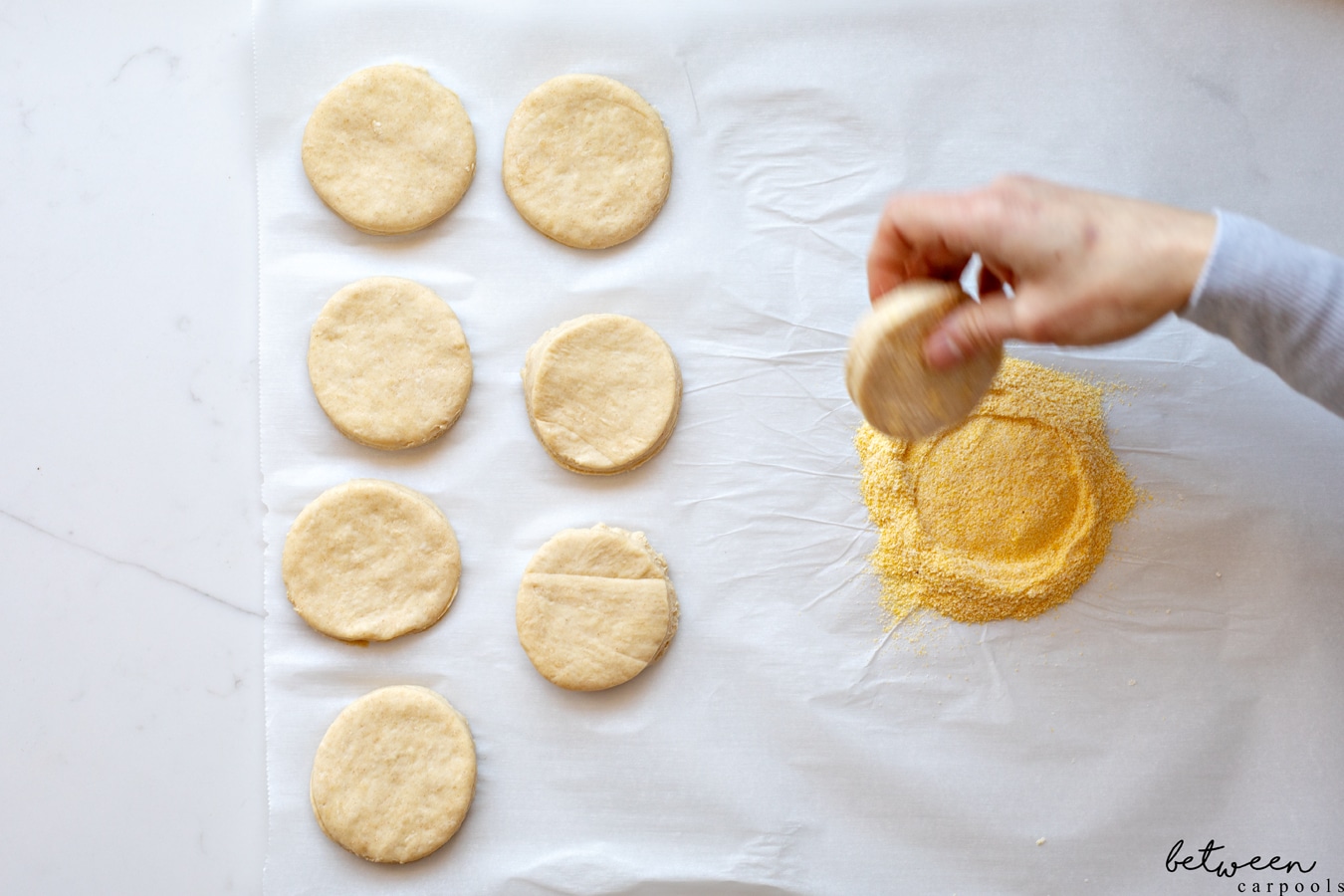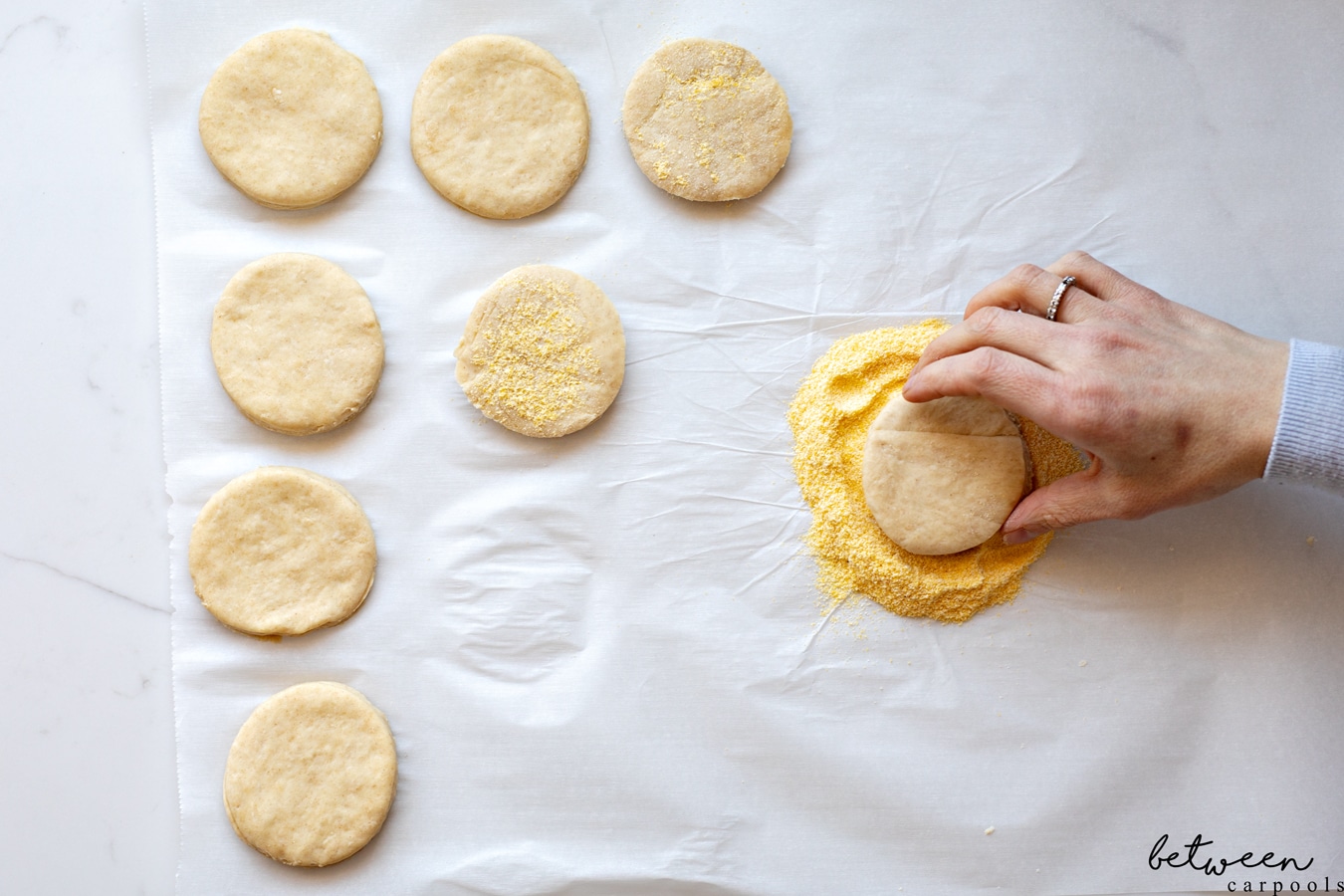 Then, dip your rounds in semolina flour or cornmeal, cover, and let' em rise again.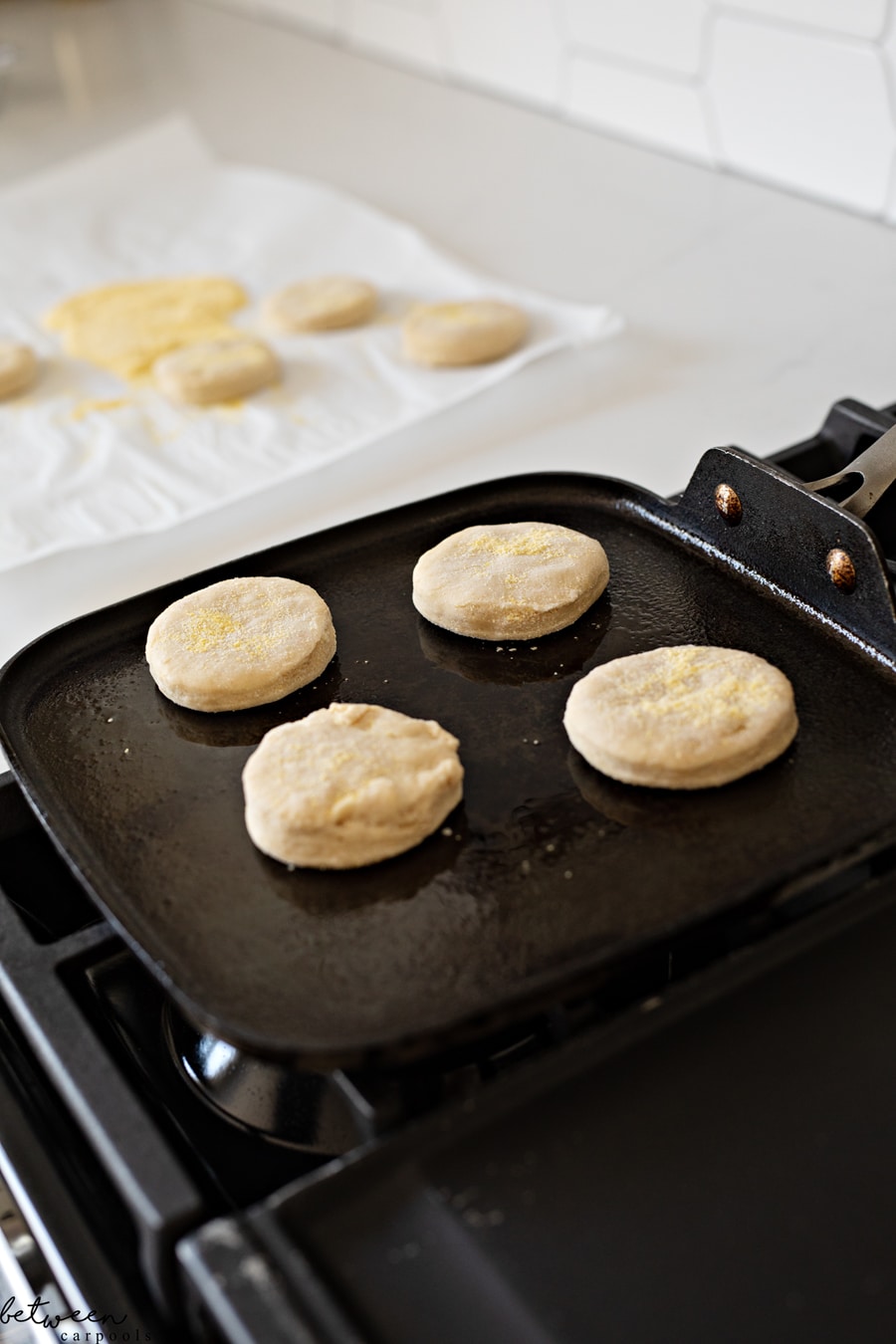 Get a griddle nice and hot (cooking spraying spray works fine for greasing here, you don't need oil or butter at this point) and cook the English muffins right there on the stovetop.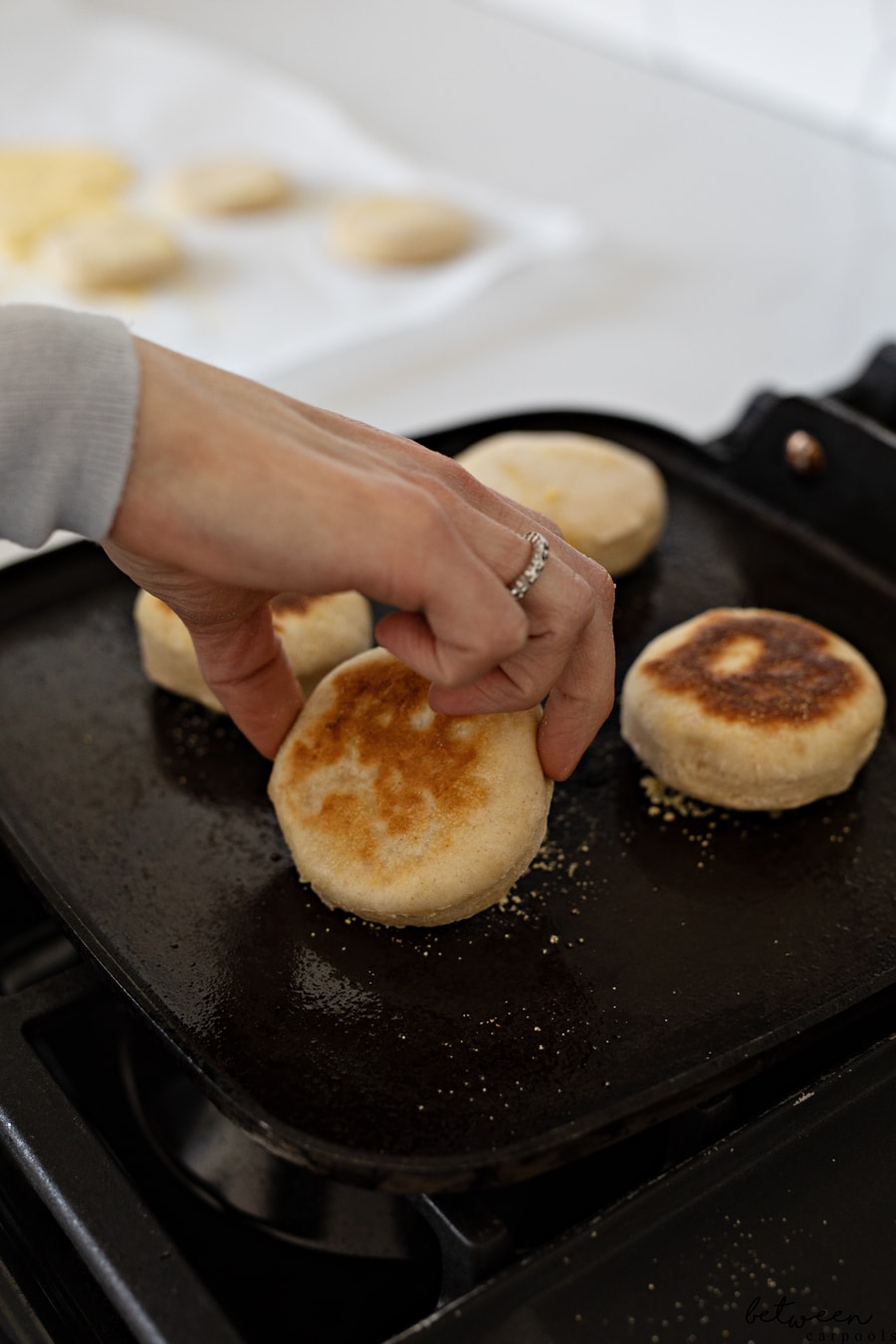 Then flip. See that signature golden top?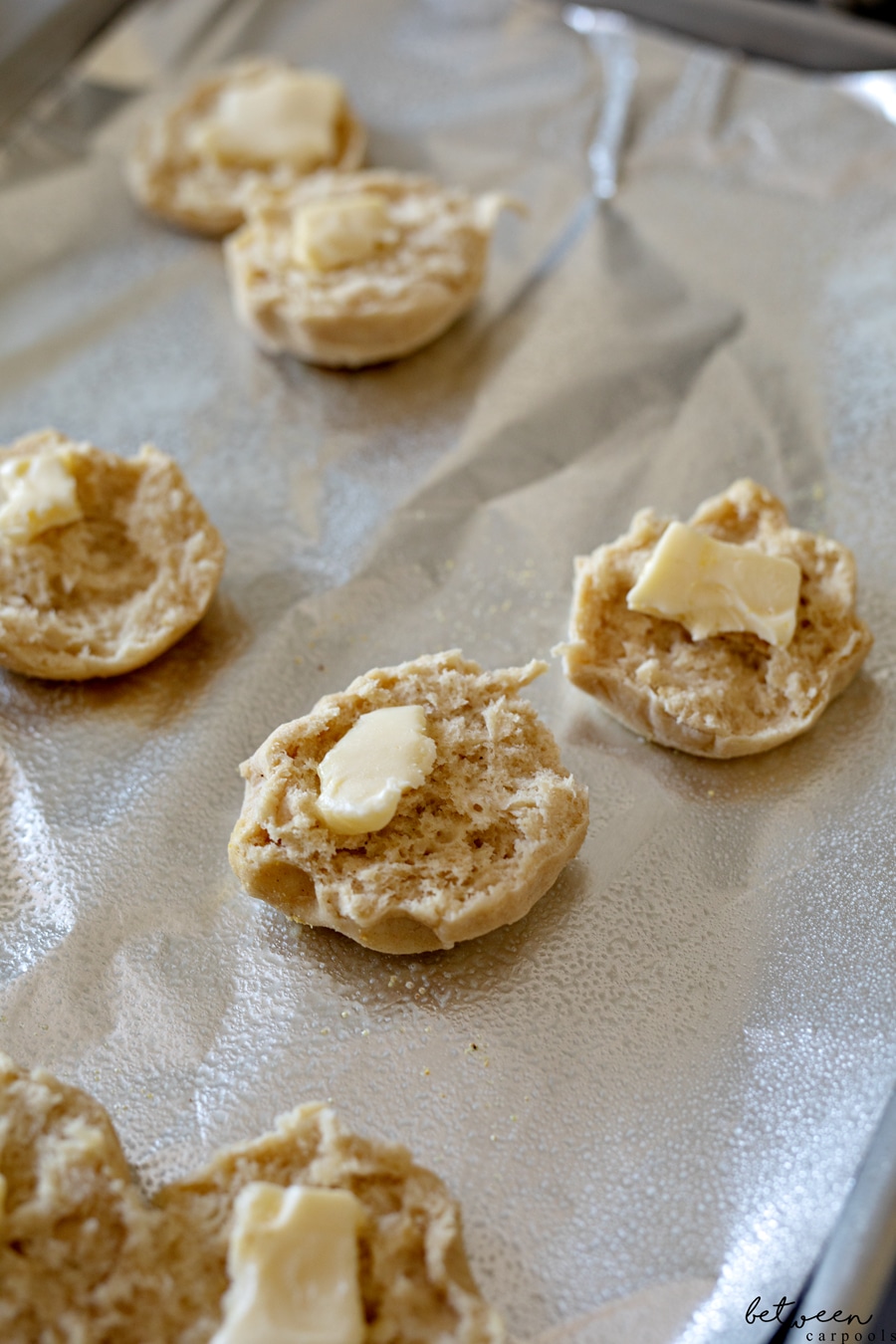 Your English muffins are cooked but of course they're even better toasted. With melted butter.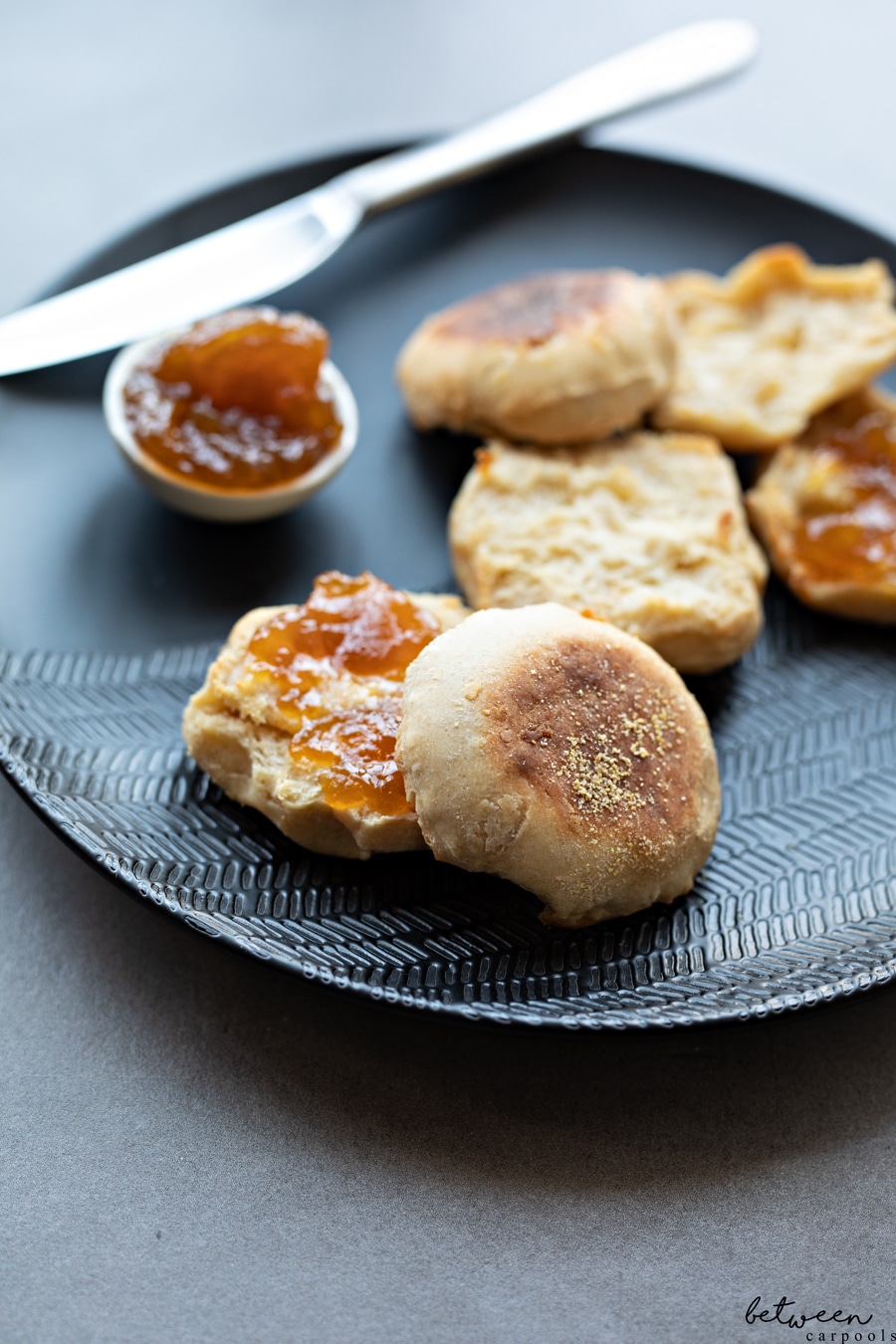 Or just jam. Or whatever you love on 'em.

English Muffins
Ingredients
4 cups flour
1 ½ teaspoons salt
1 ½ cups warm milk
1 ½ teaspoons yeast
1 tablespoon sugar
1 tablespoon oil or melted butter
Semolina flour or cornmeal, for dusting
Instructions
In a large bowl, mix together flour and salt.
In a measuring cup or small bowl, combine milk, yeast, and sugar. Add oil.
Make a well in the center of the flour and add in wet ingredients and knead until dough is smooth (you can also do this in an electric mixer). Cover with lightly greased plastic wrap and let rise in a warm place for 45-60 minutes.
Roll out dough on a floured surface to ½-inch thick. Using a deep 3-inch cookie cutter, cut out rounds (I re-roll the scraps and try to get a couple more rounds). Dust rounds with semolina. Cover and let rise for another 20 minutes.
Warm a griddle or large frying pan over medium heat. Spray griddle (away from the heat) with nonstick cooking spray. Add muffins and cook for 5-7 minutes on each side, until golden brown.
Enjoy warm, or let cool first and split open and toast.
Some Notes:
*Do you love cinnamon raisin flavor? Add 1 teaspoon cinnamon and ½ cup raisins to the flour mixture in the beginning…for an unbeatable aroma in your kitchen while these English muffins are cooking.
*While I never had a problem cooking these completely through on the stovetop alone, if you find your English muffins getting too dark on the outside before they're cooked through on the inside, cook them a little less on the stovetop, then transfer to the oven for the final few minutes.
*Yes, you can make these whole wheat. Substitute some or all of the white flour for whole wheat…BUT…for a tasty muffin, I recommend an additional tablespoon or two of sugar and oil (depending on how much whole wheat you use) to balance the flavor and avoid a dry result.