Wouldn't you like to just cover your dip bowls on Friday night and then use them again without having to wash and refill them?
On a recent chat amongst us here at Between Carpools, Victoria mentioned how she'd love dip bowls that have lids instead of washing them out after the seuda on Friday night and refilling them in the morning. We all agreed that it would make a lot of sense. 
(Covering them with a bit of foil is not a good solution – you can't stack them and the lack of an airtight seal makes the dips get crusty and unappealing. We want our dips to stay fresh and perfect!) 
We did some searching and couldn't find the type of pretty bowls we're used to using on our Shabbos tables available with lids. We did find some simple ones that could work like these glass ones (one of us has these, they work great and keep dips fresh), but most of us really prefer to use our nicer Shabbos bowls.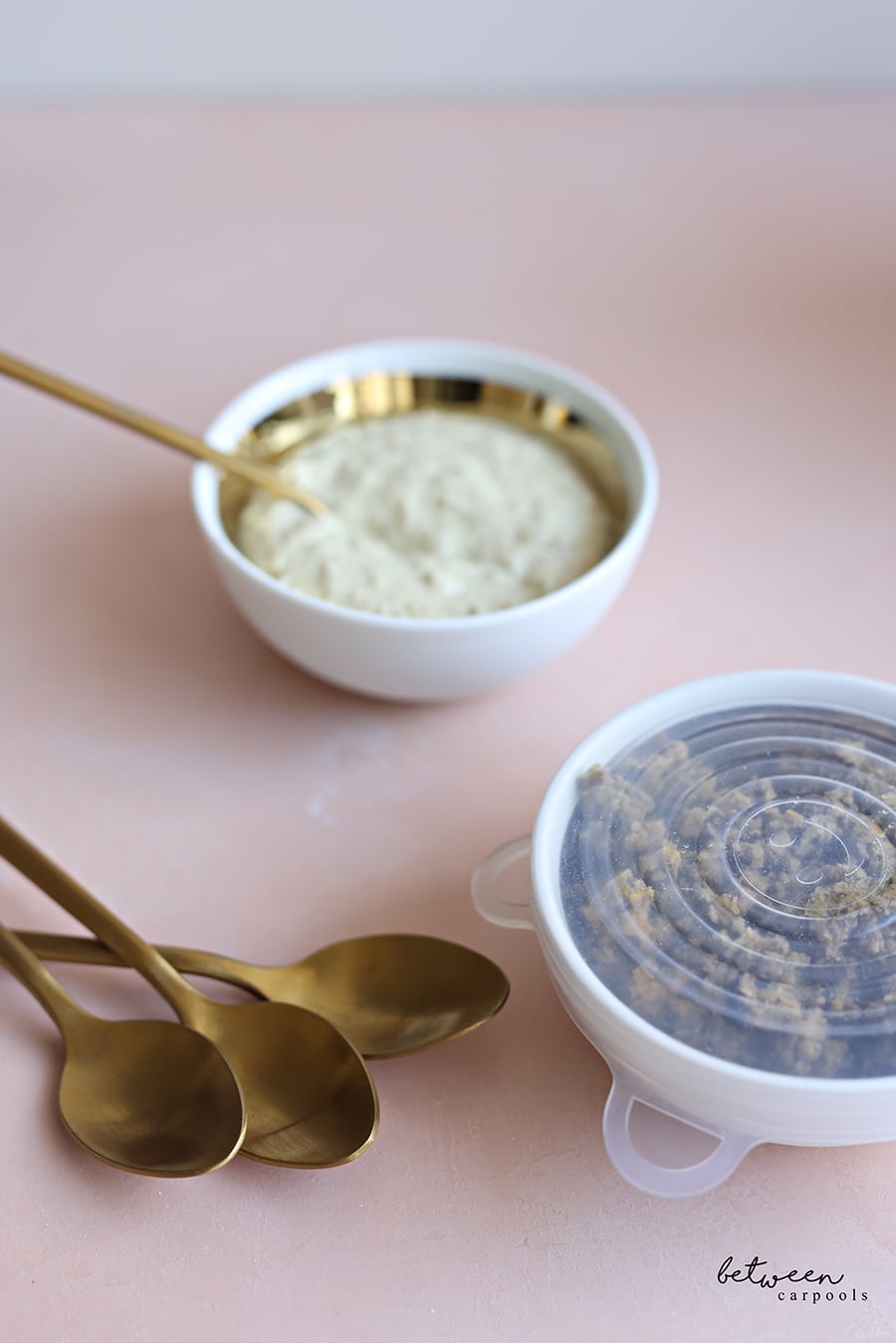 On a whim, I decided to search for lids instead of bowls. And that's when I hit the jackpot. 
These are universal lids that can work with any bowl. They're silicone, stretchy, and easy to clean. And they're available in sizes that work for most little bowls.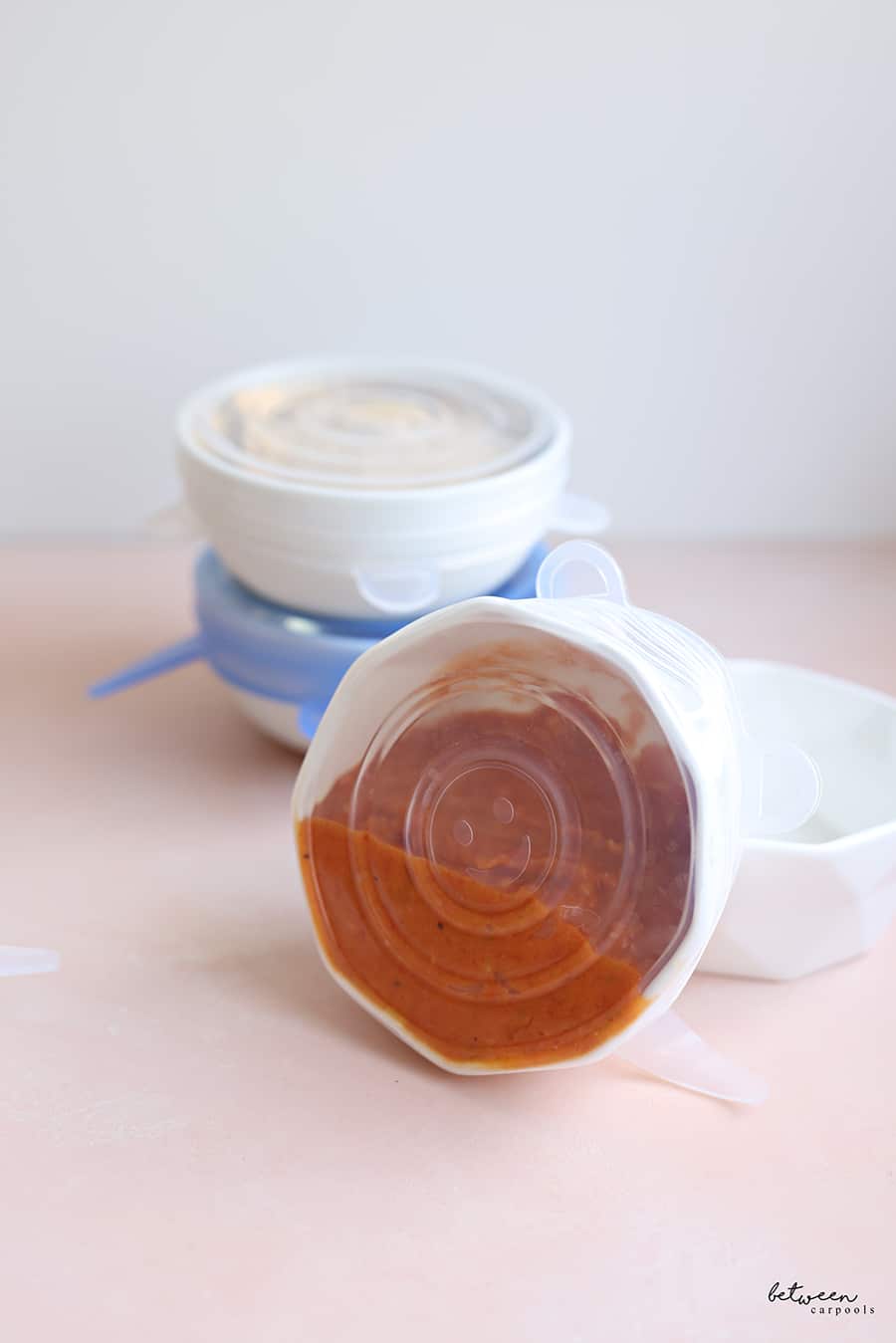 I ordered two sizes and tested them out. While they didn't work on my small square bowls, they worked on multiple types of round bowls and ramekins. I was able to stack them in the fridge and simply uncover them in the morning and the dips inside were ready to go. What a nice little game changer!
I suggest measuring the bowls you have or want to buy across the top and making sure to order the correct size lid. The lid needs to be slightly smaller than the measurement of the bowl so it stretches tightly and forms a seal. But it can't be too small, either.
These crystal bowls have a diameter of 3.75 inches. These 3.74" lids will work for a good seal. These ramekins are 3.8" across and also work with the 3.74 inch lids. These white and gold bowls in the medium size are also 3.75 inches and work with the same lids. The smaller size of these bowls at 3.25" work with these lids that are 2.6 inches.
Some more dip bowls we love: