Need to serve a big side of salmon to a big crowd? If teriyaki is your typical go-to, up your game with this maple salmon.
My mother has been making this maple salmon for awhile, and then my sister began making it. It's a favorite, and honestly, not one of us remembers how this salmon originated! It's more up-to-date than teriyaki, but anyone who typically loves that sweet Asian flavor will love this.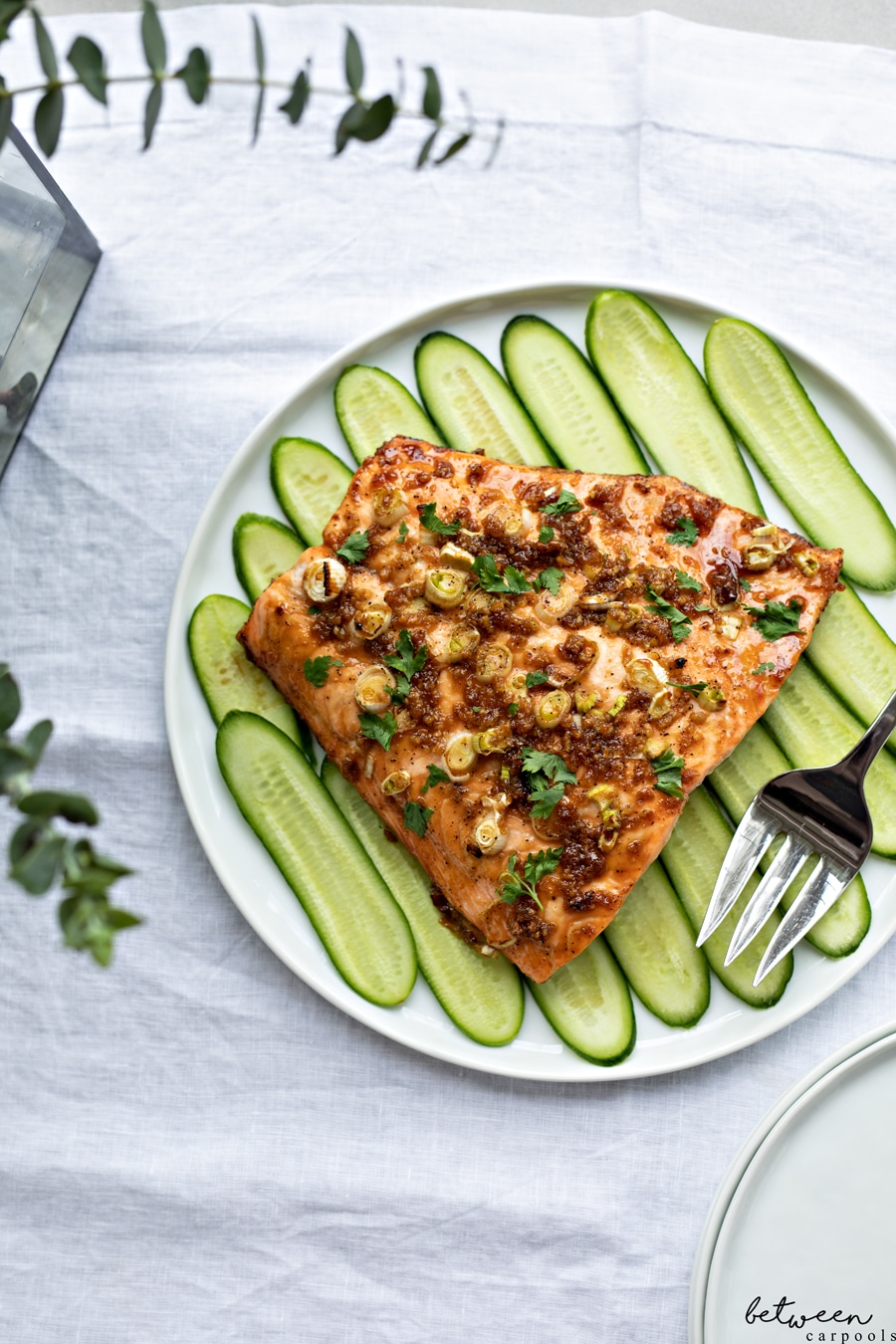 Maple Salmon
Ingredients
1 side of salmon
3 scallions, sliced
Maple Sauce:
½ cup maple syrup
5 garlic cloves, crushed
¼ cup soy sauce
½ tablespoon honey
1 teaspoon mustard
¾ tsp crushed black pepper
Instructions
Preheat oven to 400F.
In a saucepan, combine all ingredients and bring it to a boil.
Place scallions on the salmon. Pour sauce over the salmon. Let marinade for ½ hour. Bake for ½ hour.