Cutting across the grain is basic to serving good meat – yet it confuses so many of us. Here's how to get it right.
The biggest mistake people make when serving meat is slicing it the wrong way. This seems like it's not a big deal, but it is! The number one thing, people always ask is in reference to your meat is, "Is the meat soft?" Well, if you aren't going to cut across the grain you'll be left with a chewier piece of meat, and in many cases, such as when serving roast, the meat strands will be stringier meat if not cut across the grain. That's not so pleasant.
Let's start with the basics.
1. Find the grain.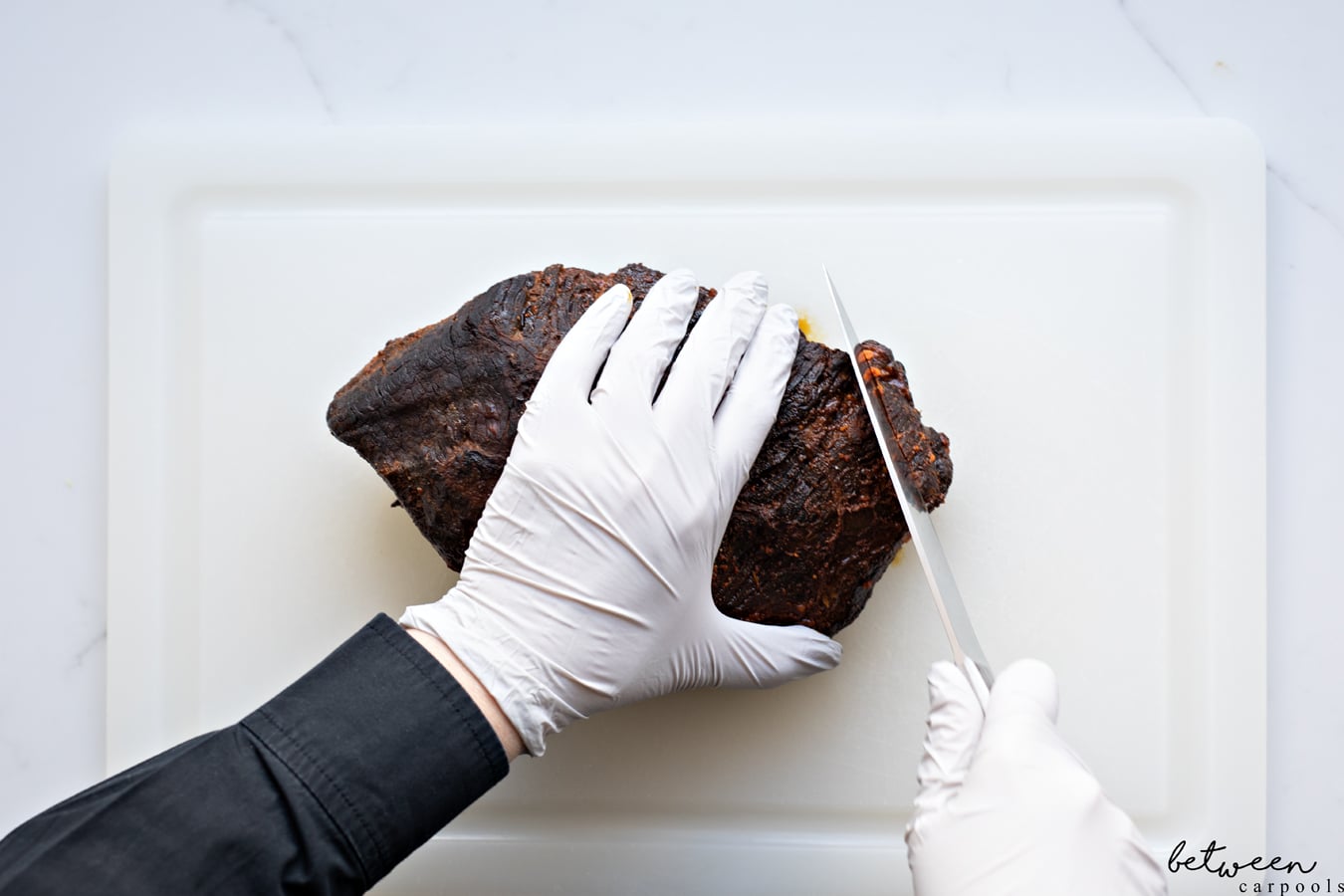 Notice the lines going across the piece of meat? You may notice that many roasts have lines in a few directions, based on how is was butchered. In that case (such as in this piece of meat) we cut based on the majority of the lines.  The lines are the way the muscle fibers are aligned.
2. Cut Across the Grain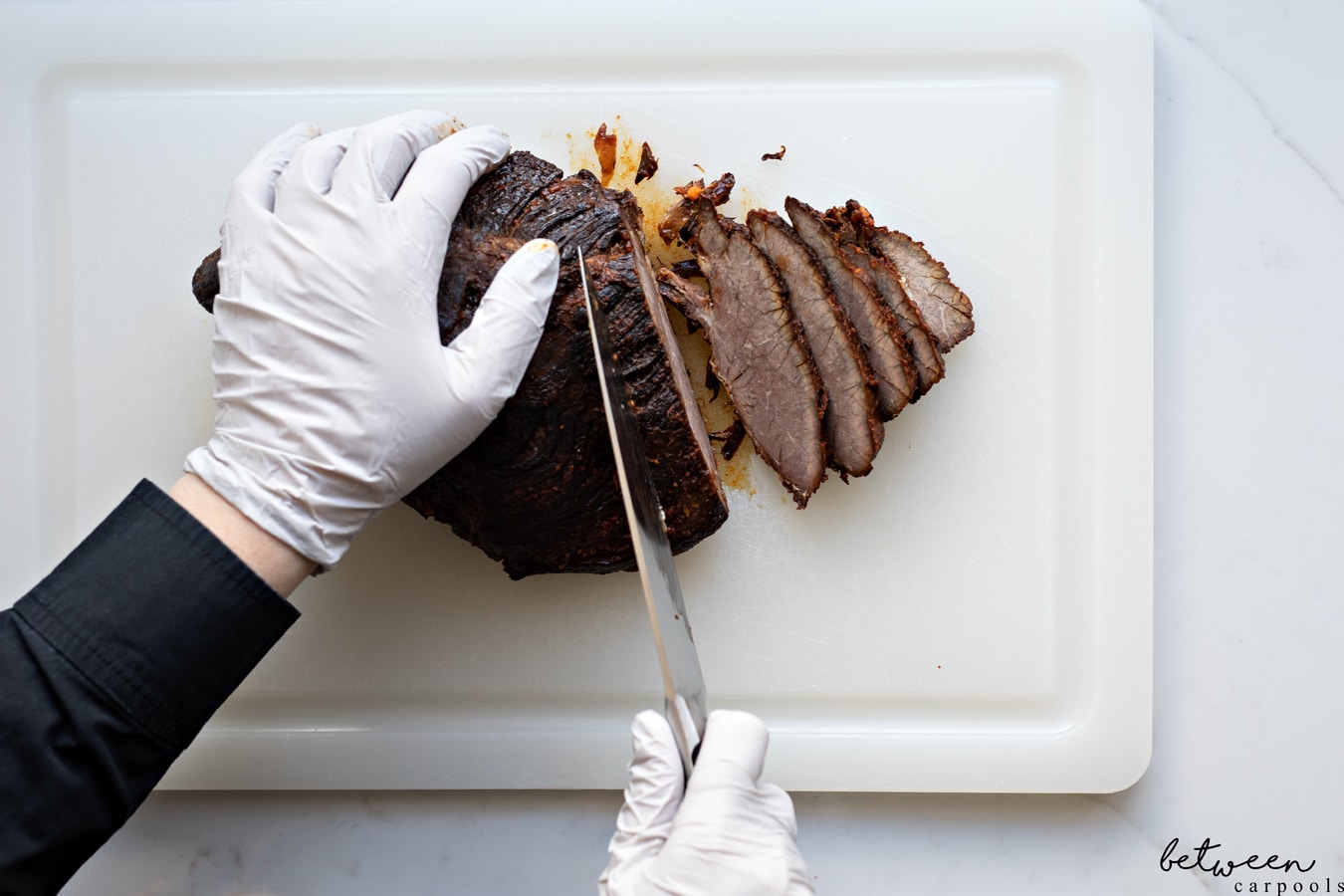 Now we want to place our knife across those lines, rather than parallel with them.
3. The Tricky Part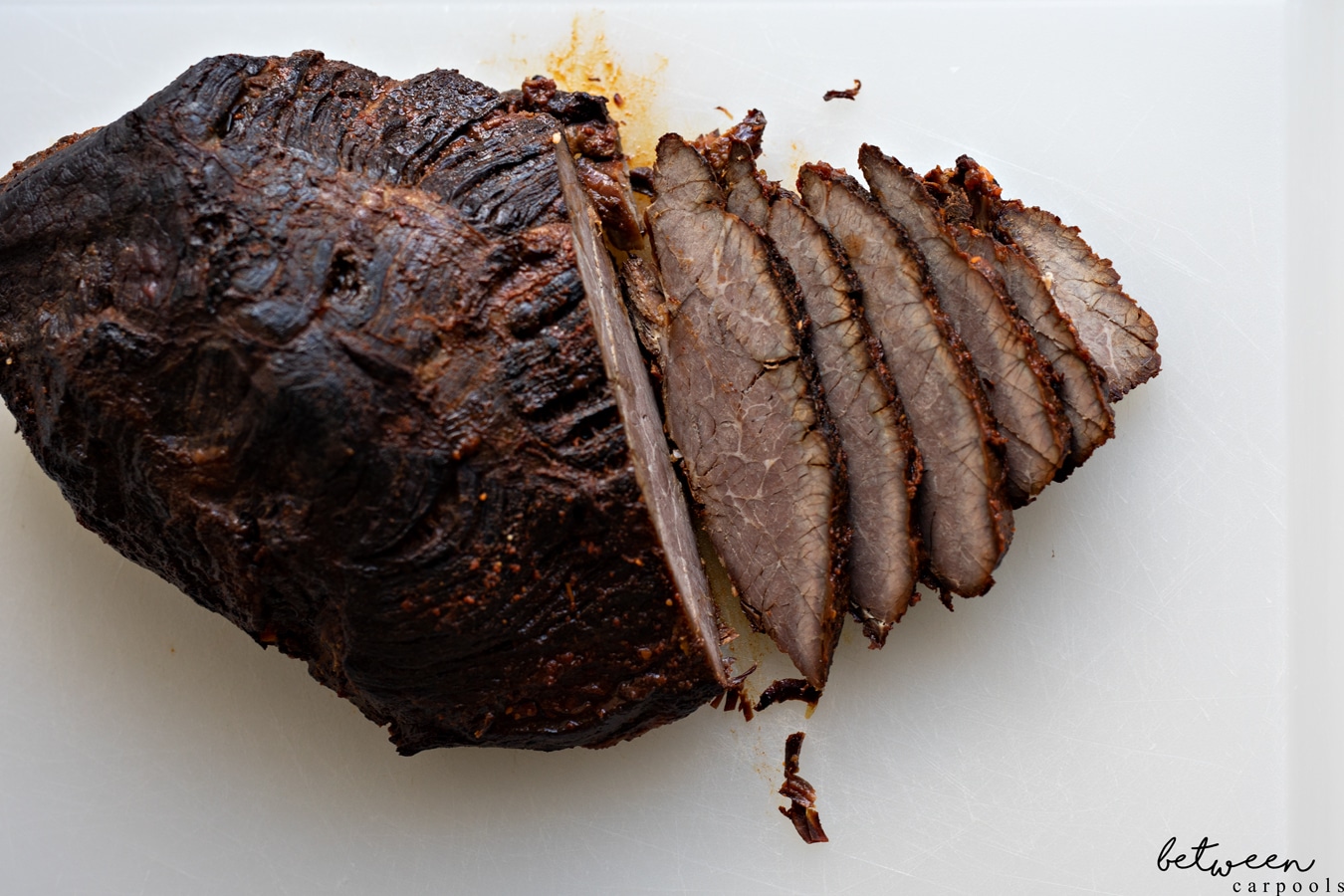 Here is the part that's out of our control, since the top left-hand corner should technically be cut across the top, but the bottom left half does continue in the same direction as the rest of the meat that we are slicing. You gain some, you lose some.
However, if this was a piece of steak, like skirt steak or bone-in steak, on your personal plate, you can then cut that part … yes you guessed… against the grain.
Want the recipe for the Caramelized French Roast shown in this photo? Click here.
Looking for a new knife? Read this post.