This is the salmon starter you've been looking for: Easy, quick and chic.
There's something about salmon fillet that makes us reach for it at the fish counter, overlooking the sea bass, branzino, and whatnot. Sure, we cook those too, sometimes. But, when we are not in the state of trying something new or overthinking… It's familiar.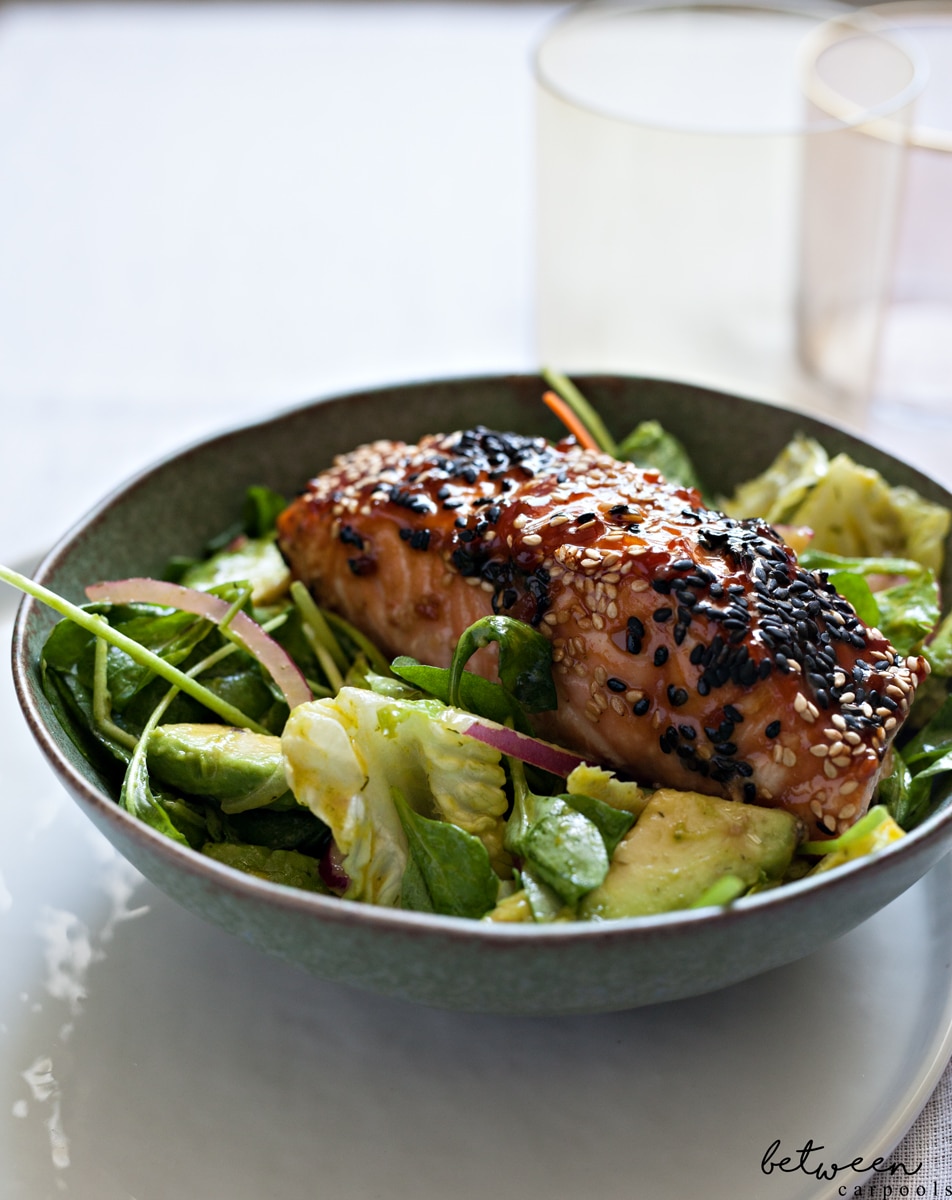 That's why I figured that this appetizer is just the thing you need this Yom Tov season. And do you want to hear the best part? It's one of those quick and easy recipes with minimal ingredients….the type you will memorize in no time. But, chic.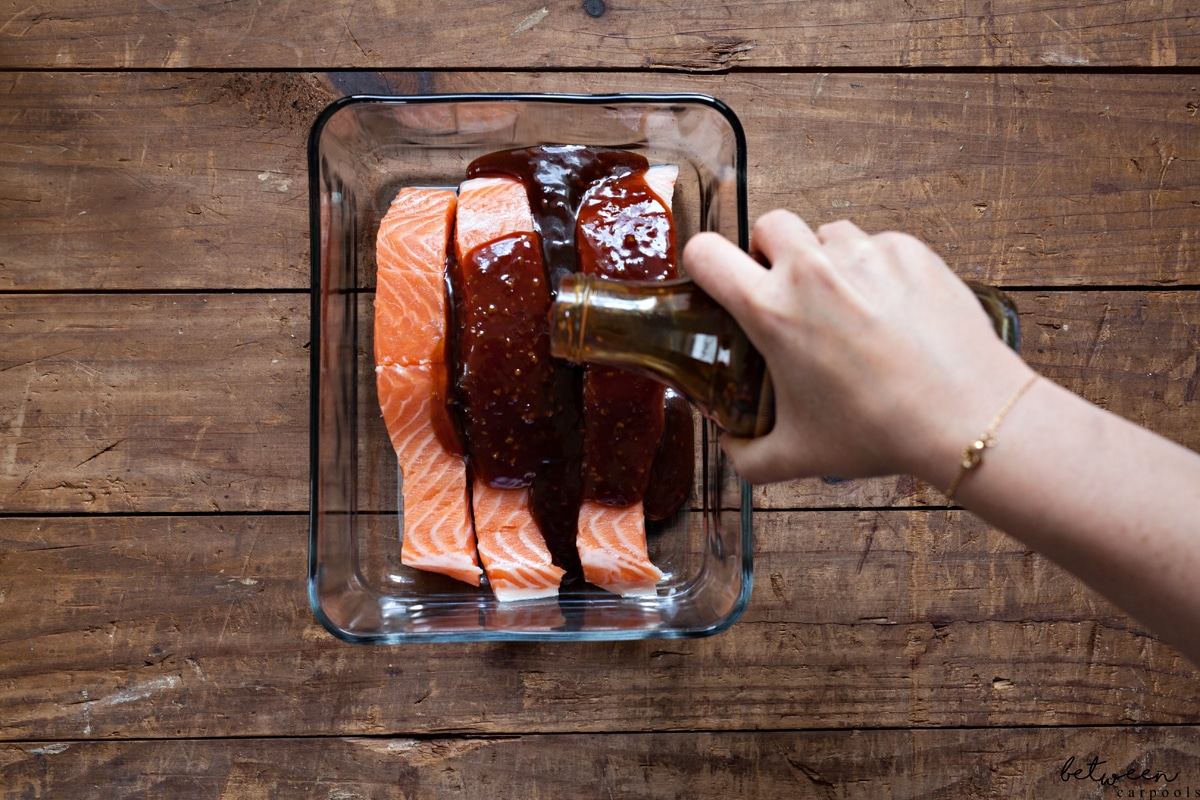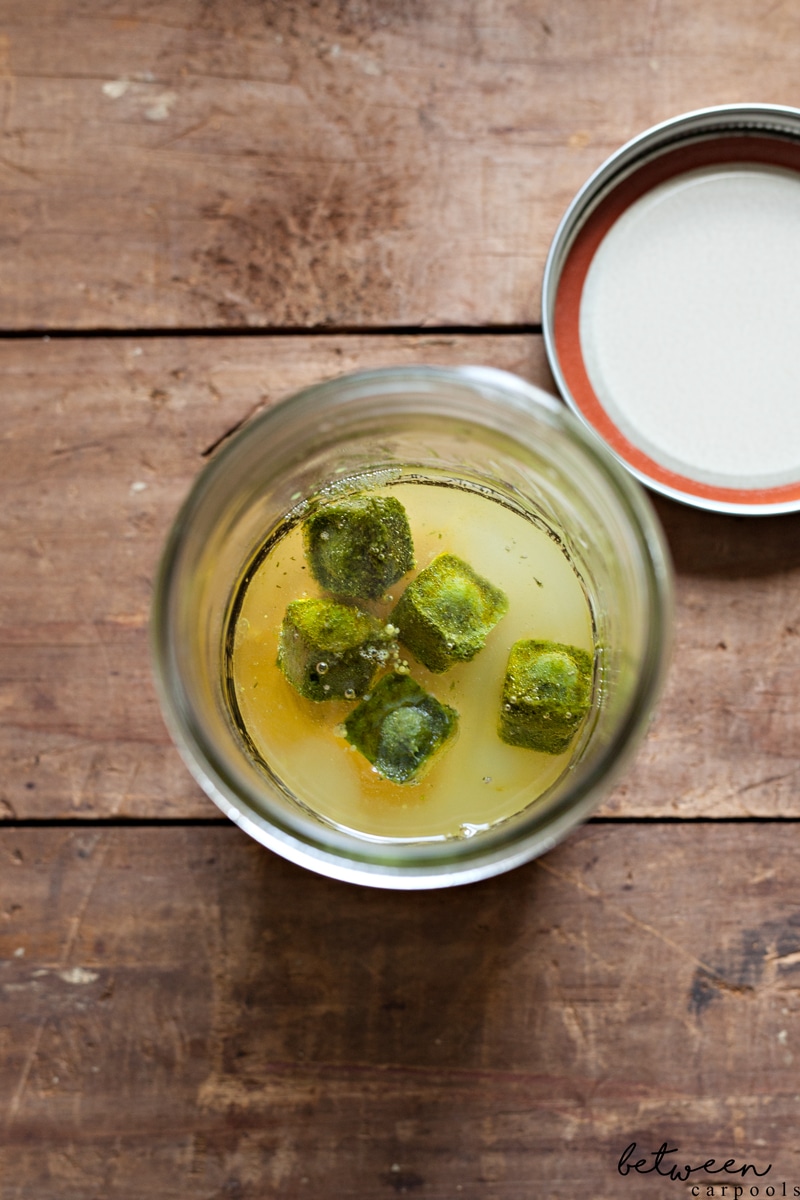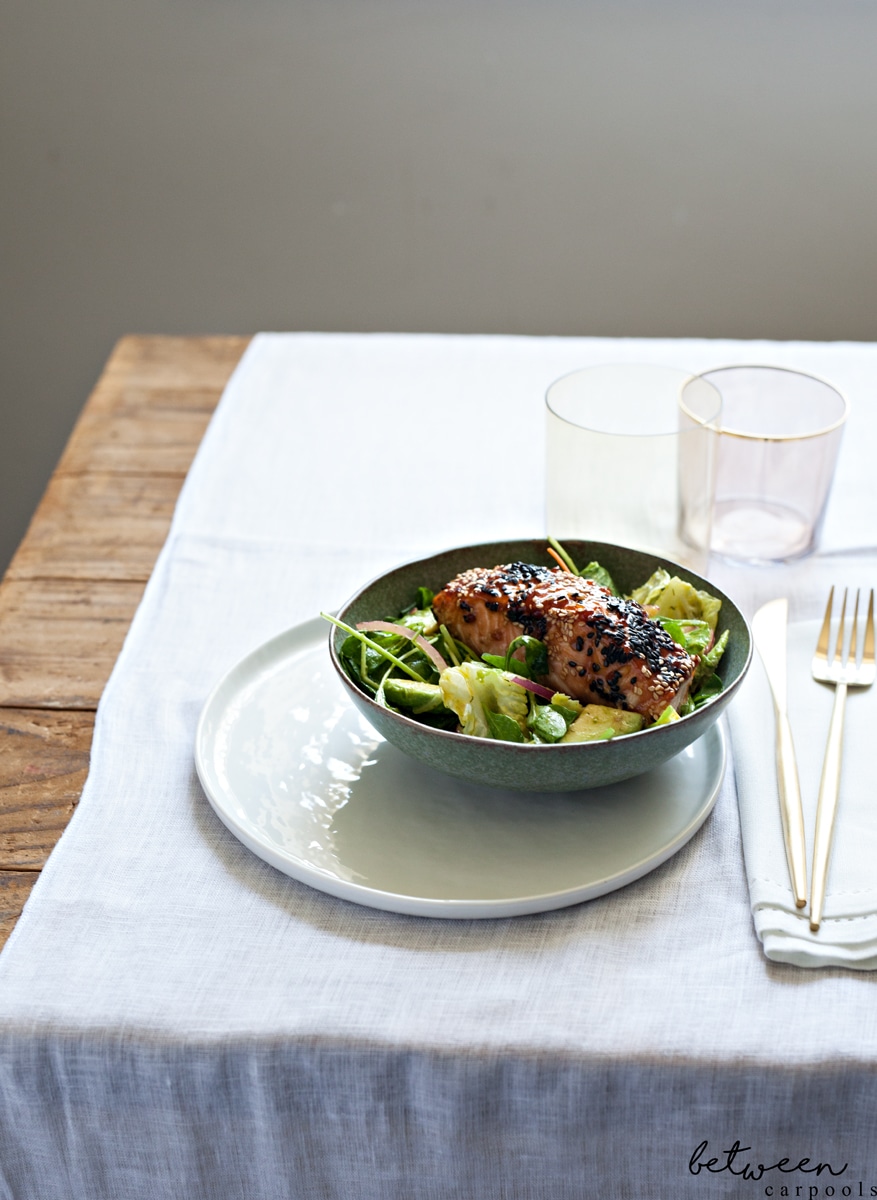 Yes. We did it again.
Oh, and let's not forget: the dressing? A keeper. Seriously. So incredibly easy and gooooood.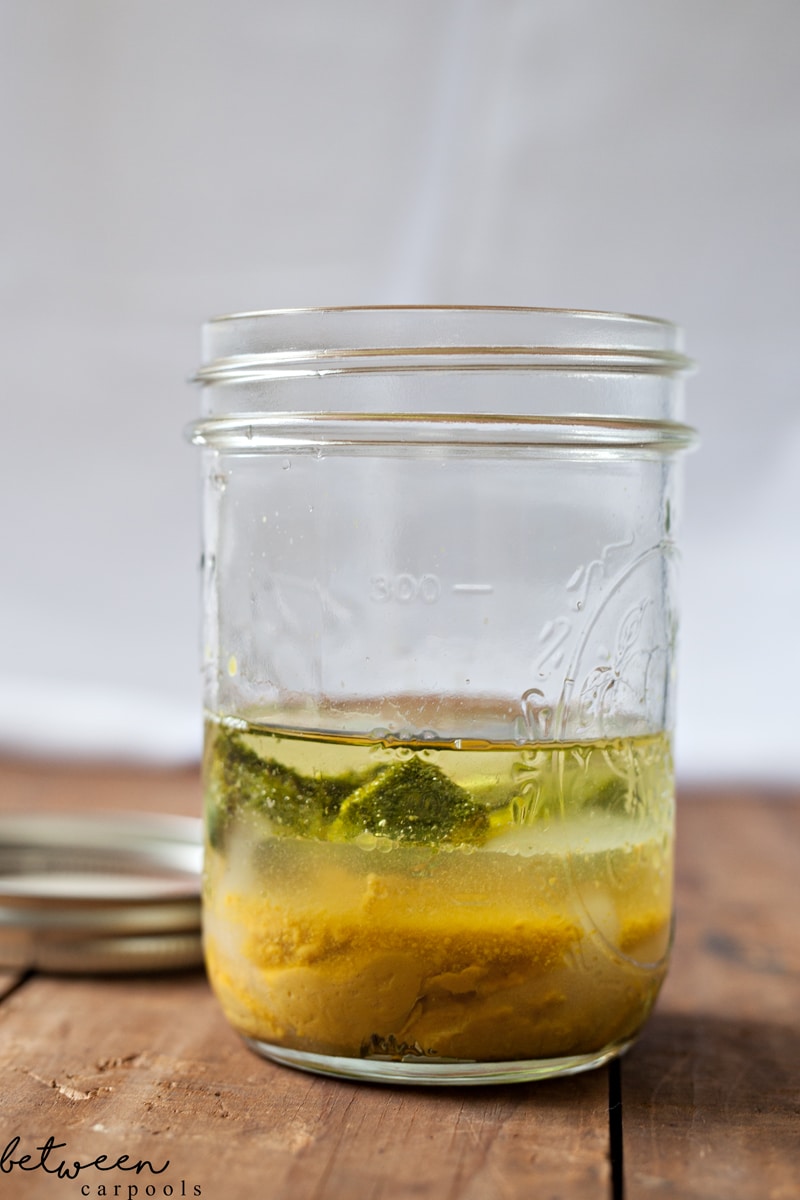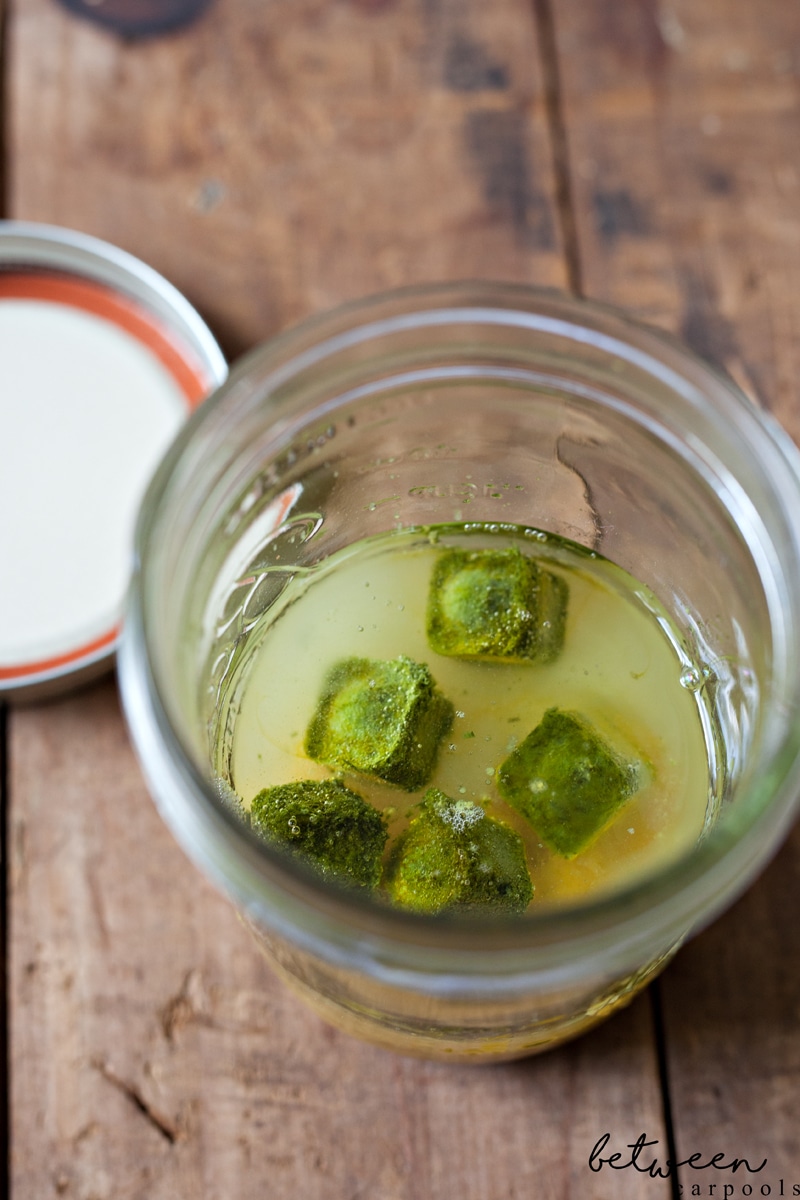 Salmon with Dill Salad
Ingredients
For the fish:
3-4 salmon fillets
1 cup prepared teriyaki marinade (such as Mikee)
Black and white sesame seeds
For the salad:
Greens of your choice
1 cucumber, sliced
1 avocado, cubed
1 small red onion, thinly sliced
For the dressing:
¼ cup mustard
¼ cup oil
⅛ cup white vinegar
3 tablespoons sugar
5 frozen dill cubes
Instructions
Prepare the fish
Preheat oven to 400ºF.
Pour marinade over salmon, brushing on all sides. Sprinkle with sesame seeds and bake uncovered for 17-20 minutes (depending on how big your slices are).
Prepare the dressing: Mix all the dressing ingredients in a jar. Dressing lasts for about 10 days, refrigerated.
When ready to serve, toss the salad ingredients with the dressing and top with a piece of salmon.