Such a simple hairstyle…and our tips will make it even simpler.
A couple of years ago, Victoria shared her trick for making a ponytail that stays neat all day long. Lots of you loved that one and reported back that you've been using that technique all the time. So now we're back with a few more tips to add to that one.
First things first – the brush. Find the brush that works best for the hair type you're working with. For some with more wavy textured hair, that's the famous Wet Brush. For finer hair, you might want something like this Goody brush. For thicker hair, a paddle brush can be a good choice. You might have to experiment with 2 or 3 to find the right one, and then your daughter will probably still be using that type until she's an adult!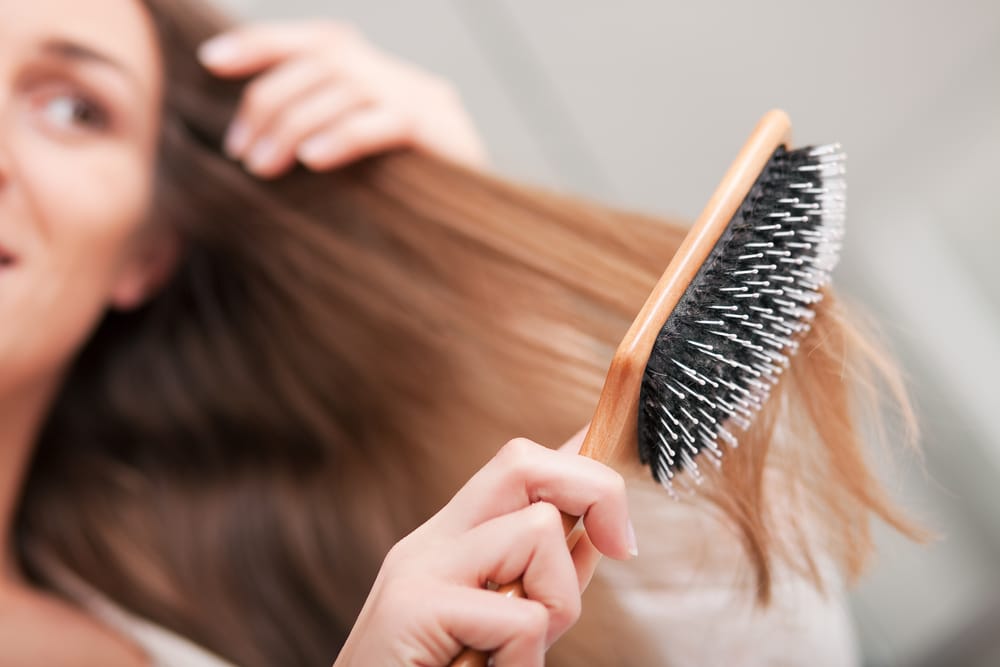 Then let's talk about ponytail holders. If you're still using the old school elastics, you're probably going to see a lot of damaged and broken hair in the middle of the head where the ponytail usually comes together. We switched to cotton ponytail elastics a couple of years ago and months later, there was no more damage. These are so much more gentle on the hair and also less painful to pull out. You can also get smaller ones for smaller heads of hair or pigtails and braids. (There are colored options, too. Just pay attention to size when ordering.)
And then there are styling products. For curly girls, you can read about some recommended sprays here. And in Victoria's original post, she recommends a spray for general hold. Another recommendation would be to spray some Static Guard on the brush before running it through the hair to tame flyaways, especially in drier winter months.
And then there are the bands to hold stray hairs in the ponytail. For very smooth straight or fine hair, these can make all the difference for a neat look. Active girls especially will love having a band to keep the strays out of their eyes. This sporty option is very popular now with tweens and teens, and younger girls will love a simple flat band. We like these in neutral colors and you can buy some iron on patches to make them more fun. These are also great for the first stage of growing out bangs.
What are your tips and tricks? Share with all of us in the comments below!