So easy to make, you'll be enjoying this fun tuna appetizer all the days of Sukkos.
So here's the back story. My sister and brother-in-law came to join us for Shabbos recently. They brought along all the fish for Shabbos. Besides for the more typical fish options, they also brought along these strips of tuna from The Fishing Line that my sister called "candied tuna". It's chewy and kind of sweet, so candied just seems to make sense.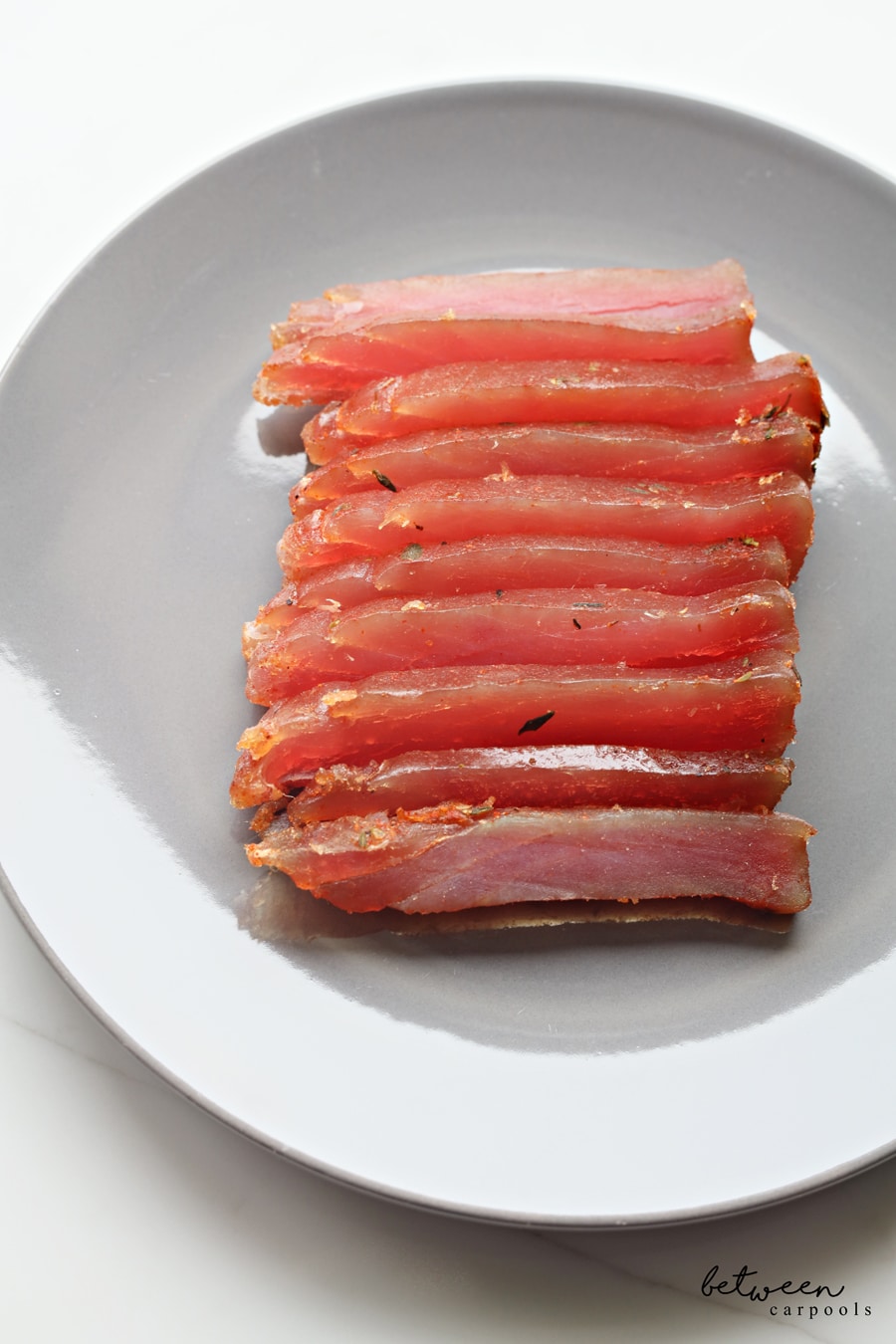 I couldn't get enough of them. I was snacking on them every time I walked back into the kitchen. And tuna is a lean protein, so I didn't even feel guilty!
The next Shabbos I tried to get some from Fishing Line but they'd already sold out that week's stash. And then I had an epiphany! Why not make it myself?! 
So I reached out to The Fishing Line and asked if they'd share their recipe and method with all of you Between Carpools readers. And they agreed.
So here you have the instructions from Cesar himself!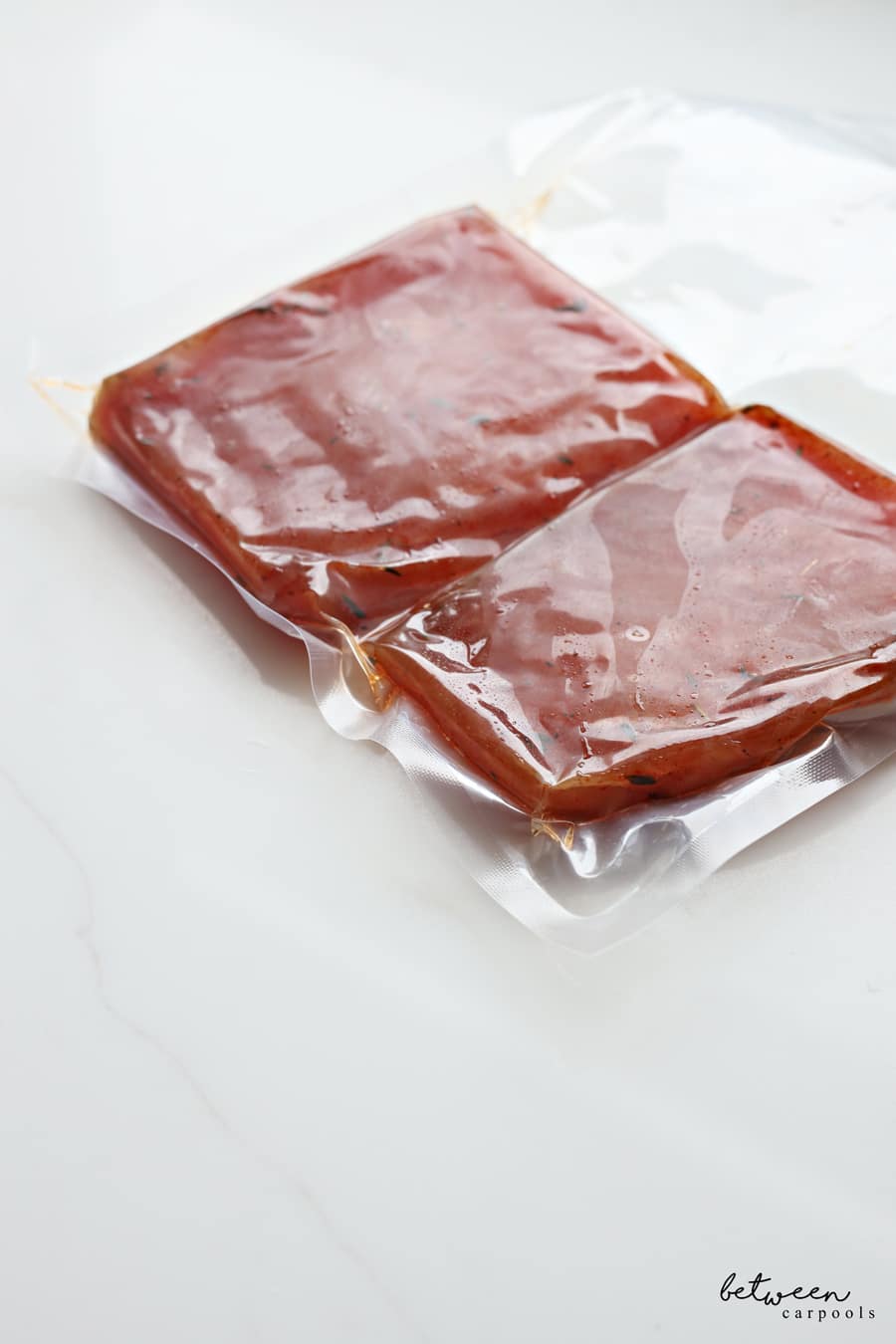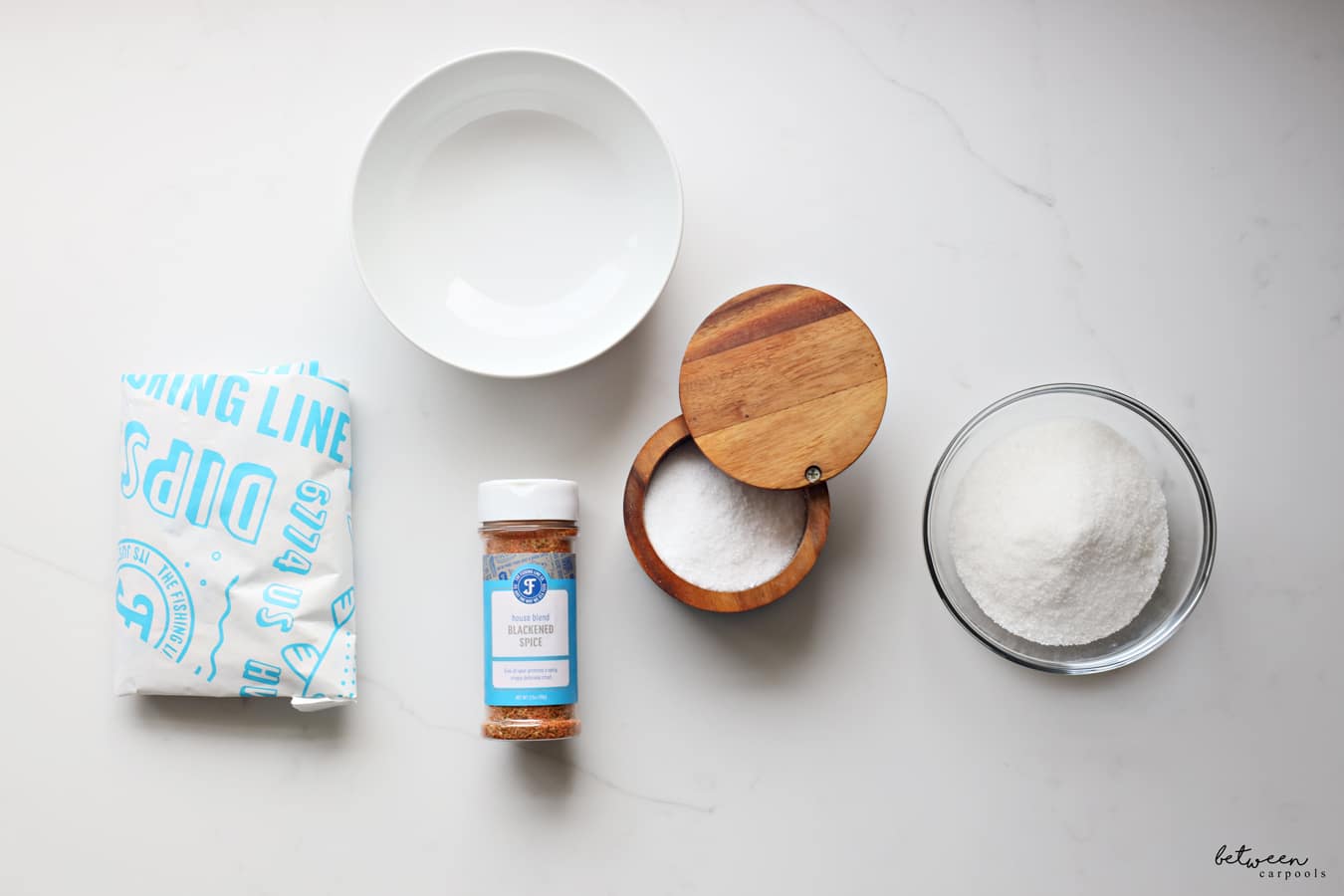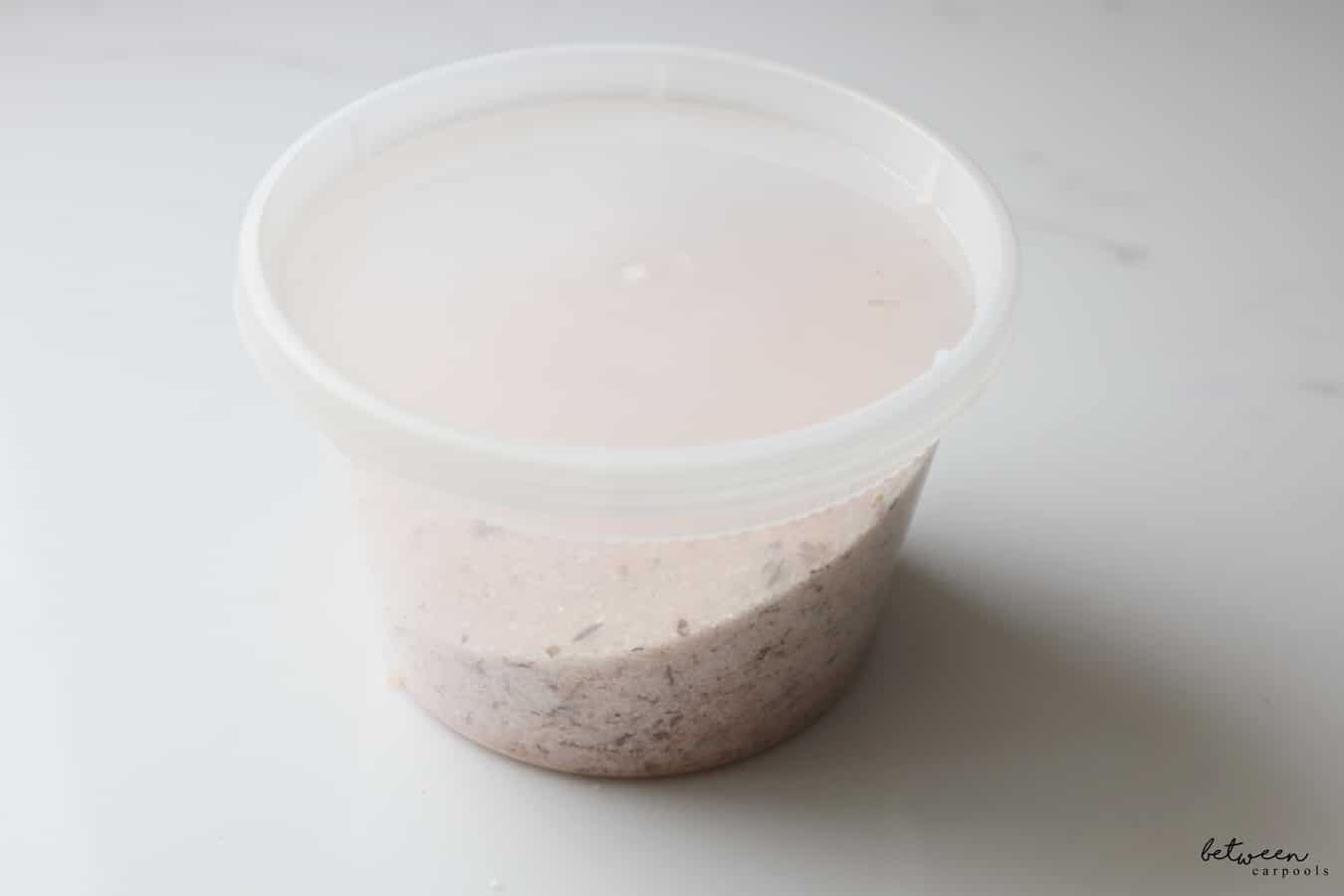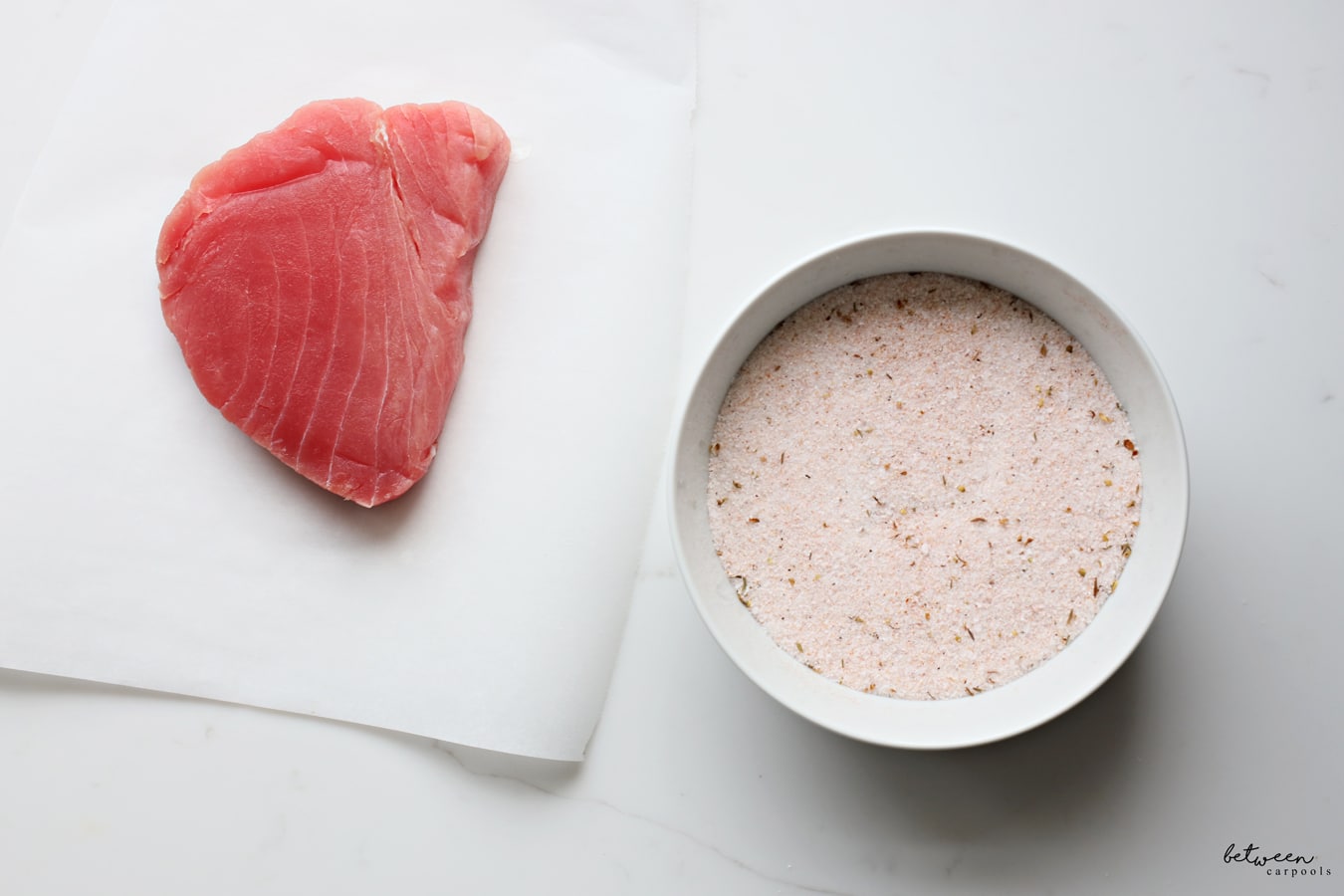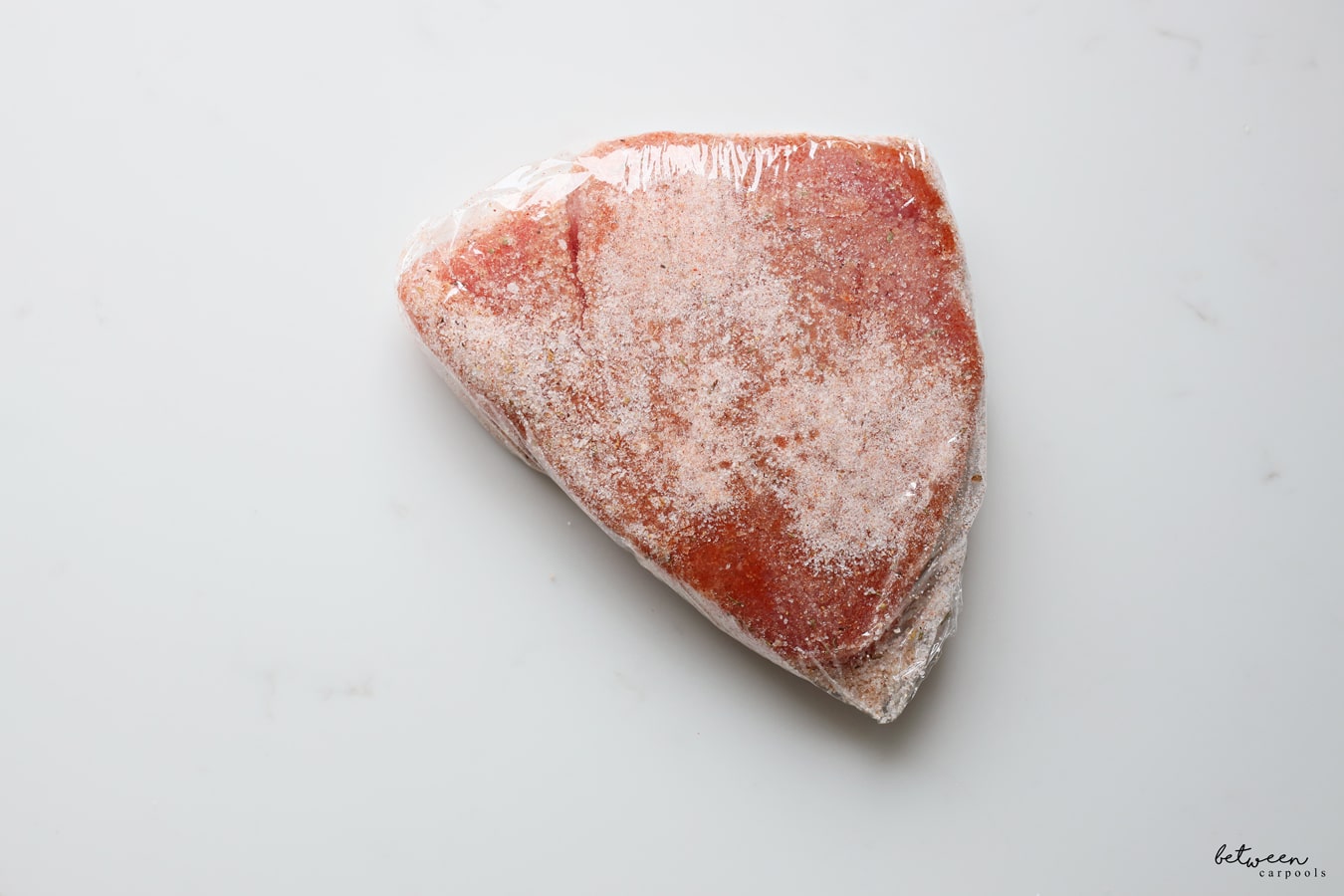 Candied Tuna
Ingredients
1 cup sugar
¼ cup kosher salt
2 Tbl Fishing Line Blackening Spice blend
Sushi grade tuna fillets
Instructions
Combine sugar, salt and spices in a container and mix well. You will need approximately ¼ to ⅓ cup of the mixture per fillet. (Store the rest for next time!)
Rinse tuna and pat dry. Cover generously on all sides with the sugar rub. Wrap in plastic wrap and refrigerate for 3 days. At this point, the tuna is cured and ready to eat. Slice and serve within 3-4 days. Alternatively, vacuum seal it and it will last about 10 days. (This vacuum sealer is very affordable and effective.)